Written By


last updated

01/18/2022
2022's Best Online OTD and PhD Programs in Occupational Therapy
Deciding where to earn your doctorate in occupational therapy online is an important (and difficult) task. You want to feel confident you're earning a degree from an accredited university program that's respected in the OT professional community, while still keeping an eye on cost. To help you in your decision, we've surveyed and vetted online OTD programs and PhD programs throughout the U.S. to come up with a list of the top online doctorates in occupational therapy for 2022.
Texas Woman's University

Texas Woman's University offers two occupational doctoral degree programs that feature online coursework. The post-professional Doctor of Occupational Therapy (OTD) prepares graduates for practitioner, educator and advocate leadership roles in the OT profession. The program requires completion of 33 credit hours of coursework culminating in a capstone project completed under the tutelage of a faculty mentor. The curriculum is presented in a part-time format that allows students to continue in their OT practices during their courses of study. Courses are taken primarily online. However, students are required to make one or two campus visits per semester. Visits rotate between TWU's Houston and Dallas campuses.
TWU's Doctor of Philosophy in Occupational Therapy (PhD) is designed for OT professionals interested in pursuing careers in academia and research. The curriculum consists of didactic coursework, a qualifying examination, and doctoral dissertation. Students must complete 90 credit hours of coursework beyond the bachelor's degree, 44 of which are from the doctoral program curriculum.
Admission into either program requires a previously-obtained graduate degree earned with a minimum 3.2 GPA in graduate-level work. PhD applicants must also hold initial OT certification from the NBCOT. OTD applicants must possess a current OT license or registration.
Boston University

Boston University's Online Post-Professional Doctor of Occupational Therapy (OTD) is designed for working OTs with either a BS or MS in occupational therapy seeking top-tier leadership roles. The program allows students to complete their studies without time away from their jobs or relocating to the Boston area. The course of study features 33 to 36 credit hours of entirely online coursework, although students are required to attend two one-day campus visits, one at the very beginning of the program and one at the end. Some students may be required to complete additional foundation courses which can be taken during the course of doctoral studies. The program culminates in the completion of a capstone project. Merit-based scholarships are available to all students accepted into the program.
In addition to the PP-OTD degree, Boston University offers an entry-level OTD degree program designed for students with a bachelor's or master's degree in a health-related or behavior-related (non-OT) major. This three-year, primarily on-campus program, requires four semesters (two years) of on-campus classes, four online courses (two classes each of two summer sessions), Level I and Level II (24-week internship) Fieldwork, 16 weeks of in-person practicum work, and completion of a capstone project.
New York University

The online Post-Professional Doctor of Occupational Therapy (OTD) degree offered by New York University – Steinhardt provides current OT professionals the opportunity to enhance their analytical and clinical skills while exploring a clinical area of special interest. This 36-credit hour program can be completed 100% online with no campus visits required, although online students are invited to participate in on-campus commencement activities. Half of all credit hours are filled with elective and specialization courses, allowing students to customize their studies to focus on a particular area of personal interest. Specialization areas include assistive technology, autism, clinical management of the upper extremity, family-centered care, leadership, and school-based intervention. In addition to the coursework, students develop a professional portfolio that illustrates the student's clinical development in his/her particular area of competence.
Admission into NYU's OTD program requires applicants to hold both a master's degree and entry-level degree in occupational therapy. Both full-time (four terms) and part-time (six to eight terms) study options are available.
Benefits of Earning a Doctorate in Occupational Therapy
Interested in working at the very top levels of the occupational therapy profession? Then an OT doctorate is likely in your future. The path to your doctorate, however, may or may not include a master's in occupational therapy. Here's a look at the main benefits of going for an OTD or PhD degree in occupational therapy.

After Your Master's Degree
If you're a practicing occupational therapist with a master's degree, there are plenty of benefits to continuing on with your education. First and foremost, earning a doctoral OT degree can immediately make you more attractive to employers and place you directly in line for higher-paying and more advanced OT positions when compared to job candidates with only a master's degree. And if you're goal is to land a job as an OT teacher or researcher, earning a post-professional PhD in occupational therapy is highly recommended. In short, pursuing a post-professional OTD or PhD means higher pay, greater job growth potential, and a direct path to become a leader in your profession.

Instead of Your Master's Degree
There are several reasons to consider skipping the OT master's degree and going straight from your bachelor's or non-OT master's degree into an entry-level OTD program. Start with all of the benefits of holding an OTD degree discussed earlier. Additionally, going straight to an entry-level OTD program will save you time and money compared to earning an OT master's and OTD separately. Here's another good reason to consider an entry-level OTD degree over a master's. The agency for administering accreditation of OT degree programs in the U.S., the American Occupational Therapy Association (AOTA), has taken the position that the doctoral OT degree should eventually become the entry point for all OT professionals in the United States.
Exploring Degree Options for Online OT Doctorates
There are three primary OT doctorate options available with some level of online academics. Here's a detailed look at each:

Entry-Level OTD (Doctor of Occupational Therapy)
The entry-level OTD degree is designed for individuals seeking to become leaders in the occupational therapy profession, but who are not currently working as licensed OTs. Admission requires a previously-earned bachelor's or master's degree from a properly-accredited program, and although the degree may be in practically any major, applicants are often required to have completed coursework in a number of relevant subjects. Most entry-level OTD programs are offered in a full-time study format requiring two-and-a-half to three years to complete. And while programs may feature some coursework that can be completed online, most require on-campus attendance for a substantial portion of the coursework, particularly non-doctoral level classes. Students are also be required to complete substantial in-person internship/fieldwork/practicum hours at an approved facility offering occupational therapy services. Graduates will be eligible to sit for NCBOT exam to become a licensed OT.

Post-Professional OTD (Doctor of Occupational Therapy)
If you've already earned your occupational therapy bachelor's or master's degree and are a licensed OT, the post-professional OTD is the next step in your pursuit of top-tier positions as an advanced practitioner. There are plenty of post-professional OTD programs that feature the vast majority (and sometimes all) of the required coursework online, as well as part-time study options. Credit hour requirements and program lengths vary somewhat depending on whether you enter your program with a bachelor's or master's degree (bachelor's degree holders can expect to complete more courses than those with their master's). OT master's holders can expect to complete around 35 to 40 credit hours. Three years of part-time study is typical, although many programs allow longer, and full-time students in accelerated programs may be able to complete all degree requirements in a little as one year. All OTD curriculums culminate in completion of a capstone project.

PhD in Occupational Therapy (Doctor of Philosophy)
The PhD in Occupational Therapy is primarily for OT professionals interested in careers in academia as teachers, researchers, or both. Online OT PhD programs are rare and limited to post-professional programs. Two examples are those offered by Nova Southeastern University and Texas Woman's University. Students normally complete their degrees with four to six years of study. However, students are typically allowed substantially more time (up to 10 years in some cases) to complete all program requirements. Online programs typically require some brief visits to campus throughout their courses of study, and programs require completion of a dissertation which may require an in-person presentation and defense.
Curriculum Details for Online OT Doctorate Programs
Regardless of the specific degree type or program you choose, there are certain core concepts and topics your OT doctorate curriculum will cover, and specific skills you will attain through your coursework, clinical hours, completion of your capstone project or dissertation, and continuing professional OT practice. Graduates gain knowledge and skills in all of the following areas:
Leadership, decision-making, and advocacy.
Team and interdisciplinary communication and collaboration.
Professional ethics and social justice.
Development of client-centered care from an inclusive, global perspective.
Critical analysis, synthesis, and application of evidence-based information and data.
Commitment to purposeful life-long learning.
Common Coursework
Below are examples of courses similar to those you will likely find in your program's curriculum:
Assistive Technology
A survey of the design and application of various assistive technologies employed to aid individuals with disabilities across the range of settings and throughout the lifespan to promote health and independence. Topics include assessment of client needs, the design and modification of devices, seating and wheeled mobility, environmental control, assistive technology for learning, and issues of device funding and delivery.
Clinical Neuroscience
Introduction to the development, structure, and basic function of the central and peripheral components of the nervous system. Emphasis is placed on the implications of neurological dysfunction as they relate to the daily activities of clients and how they are presented in the clinical setting. Relevant evaluation and assessment tools are applied through the use of interactive labs.
Grant Writing in Occupational Therapy
OT professionals involved in academic research are regularly called upon to design, develop, and submit grant proposals for the funding of research projects. This course provides the knowledge and skills required for effective grant writing and evaluation, including preparing NRSA Fellowship proposals and NIH funding submissions, as well as proposals for private funding and state contracts.
Human Movement for Occupational Performance
Introductory course to the theoretical concepts and principles of kinesiology and biomechanics, and their application to occupational performance. Application to issues of illness and abnormal movement such as osteoarthritis, spinal cord injury, connective tissue injury, peripheral nerve injury, hip fracture, and other conditions are additionally discussed.
Management and Administration of Occupational Therapy Services
As leaders in their profession, occupational therapy doctorate holders are called upon to take administrative and management positions within their organizations. This course examines management principles and practices within institutional settings and the greater healthcare community. Topics covered include marketing and financial management, staff recruitment and development, and ethical issues in the workplace.
Research Design and Methods
This course presents a comprehensive look at the theories and principles of both qualitative and quantitative research processes, and their application to research related to individuals, groups, and systems. Topics of discussion include the relationships between research and therapy, the use of focus groups and participant observation, and the evaluation and presentation of research results.
Final Projects
All OTD programs, entry-level and post-professional alike, culminate in the completion of a final project such as a doctoral capstone project. With a capstone project, students typically identify a current issue or problem related to OT professional practice, and then provide a solution in the form of a paper or product which is presented to a faculty panel. Occupational therapy PhD students will conclude their studies with the writing, presentation, and defense of a doctoral dissertation consisting of a written contribution to the academic literature that addresses a research problem or gap in the existing research. As with the capstone project, dissertations are typically presented and defended in-person to a faculty panel.
FAQs About Online Occupational Therapy Doctoral Programs
Can you earn an occupational therapy doctorate completely online?
With the exception of some post-professional OTD programs, the answer is no. While many post-professional programs feature 100% online coursework, most also require some on-campus participation in the form of orientation sessions commonly at the beginning of each term or semester. And students opting for an entry-level program will find that, in most cases, a substantial amount of their coursework will be completed on campus. Entry-level program students will additionally be required to complete in-person internships, practicums, and/or fieldwork.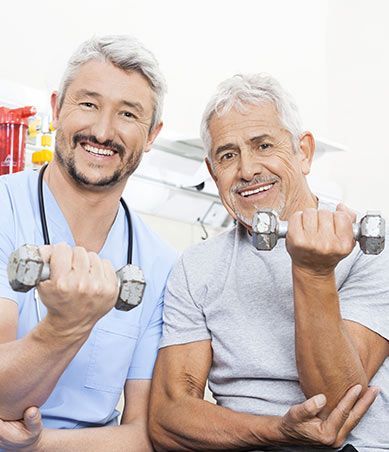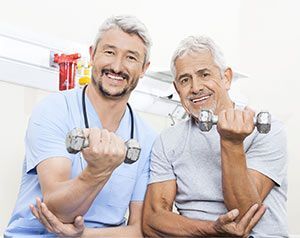 How long does it take to complete an occupational therapy doctorate online?
Below are common program length estimates for the different types of online OT doctorates. Bear in mind, however, that program lengths vary – sometimes substantially – by type of degree (entry-level OTD, post-professional OTD or PhD), curriculum requirements, specific program and school, and more. Another major factor affecting program length is how long it takes to complete the required capstone project or dissertation.
| | Part-Time Study | Full-Time Study |
| --- | --- | --- |
| Entry-Level OTD | 4 years | 2.5 to 3.5 years |
| Post-Professional OTD | 3 years | 2 years |
| PhD in Occupational Therapy | 4 to 6 years with additional time allowed for dissertation. | N/A |
How much do online OT doctorate degree programs cost?
This depends on the degree type as well as the specific program. Other factors impacting cost include total program length, the number of credits that can be transferred in, and whether you are considered an in-state or out-of-state resident for tuition purposes. Another often significant factor is whether the program you choose is offered by a public or private university. With that in mind, we've included below tuition rates (as of fall 2019) for three online OT doctorate programs. Your total program costs will likely be greater, however, due to the cost of books, supplies, and additional fees.

Post-Professional PhD in Occupational Therapy
---
Total Credits: 61
$677/credit

Occupational Therapy (OTD) – Post-Professional
---
Total Credits: 33
$439/credit (in-state); $908/credit (out-of-state)

University of Nevada
Las Vegas
Post-Professional Occupational Therapy Doctorate (PP-OTD)
---
Total Credits: 36
$285.75/credit (resident); $600/credit (non-resident)
Accreditation for Online OTD and PhD Occupational Therapy Programs
Accreditation of postsecondary schools and the programs they offer is the means by which those schools and programs are vetted for quality and determined to meet stated minimum academic standards. In short, proper accreditation is your way to be sure that the degree program you choose will be worth your time and money. There are two basic forms of postsecondary accreditation to look for. Institutional accreditation refers to the college or university as a whole. Institutional accreditation of U.S. colleges and universities is handled through several regional and national agencies approved by the Department of Education.
Programmatic accreditation concerns the quality of individual degree programs offered by postsecondary schools and is typically administered by one or more professional associations representing specific occupations. Accreditation of occupational therapy doctoral programs in the U.S. is administered by The American Occupational Therapy Association (AOTA).
Information regarding current institutional and programmatic accreditation of OT degree programs can normally be found on the program's official website or the school's accreditation page, or by checking this DOE database. Institutional accreditation can also be confirmed by visiting the appropriate accrediting agency's website. Accreditation of OT doctorate programs can also be checked on this AOTA accredited program list.
Job and Salary Outlook for OTDs and PhD Educated Occupational Therapists
Financial compensation and job security are both important to anyone considering a professional career. Here's a look at what you can expect regarding salaries and job growth as an OT doctoral degree holder.
Are occupational therapists with a doctorate in high demand?
Current demand for occupational therapist services is strong and is expected to remain that way moving forward. The U.S. Department of Labor's Bureau of Labor Statistics (BLS) predicts an 18% increase in employment of OTs in the U.S. between 2018 and 2028, significantly greater than the 5% predicted for all occupations during that same period. This expected job growth is due to several factors, most prominently the demand generated by aging baby boomers intent on remaining active. The BLS expects the need for OT services to continue to expand across the range of healthcare settings, and further predicts that demand will be particularly strong for OTs with knowledge and skills in a specialized treatment area.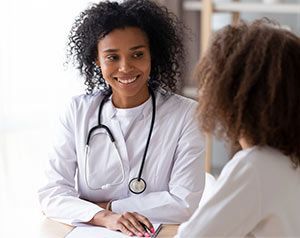 How much do OTDs and PhD occupational therapists make?
According to figures from the BLS, as of May 2018, the median annual salary for occupational therapists in the United States was $84,270, with annual salaries ranging from $55,490 (10th percentile) to $120,750 (90th percentile). How much you will actually make as an OT, however, depends on several factors, including geographic location (state, region) and setting (urban vs. rural, for example), as well as total length of time in OT practice. Salaries also vary according to the specific industry you work in. For example, according to the BLS the median annual salary of OTs employed in elementary and secondary schools was $75,870 in May 2018, as opposed to $85,770 for OTs employed in general medical and surgical hospitals, and $90,150 for those working in skilled nursing facilities.