Becoming an occupational therapist requires a master's degree. Fortunately, many schools are making it much easier to find a program with the right balance of quality, cost, and convenience. To help you narrow down the options for a master's in occupational therapy online, we're profiling a number of "Best in Class" programs, where we look at important factors such as academic quality, course offerings, and affordability. See which schools are making a difference in OT in 2019.
University of St. Augustine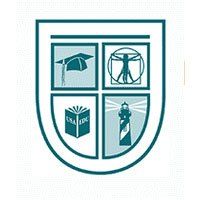 At the University of St. Augustine for Health Sciences, students get to choose from a wide selection of health related programs, including the Master of Occupational Therapy. In addition to its traditional full-time program, which can be completed in two years, the University of St. Augustine for Health Sciences offers the Flex distance program. This online hybrid program allows students to complete all 93 credit hours both online and in-person, leading to their master's degree in just three years. Graduates are ready to sit for the NBCOT Certification Examination.
The occupational therapy program is run on a trimester system, each consisting of around nine to 12 credit hours. This curriculum will cover a wide range of subjects, including:
Wellness and Health Promotion
Human Movement for Occupational Performance
Occupational Engagement and Theories of Practice
Patient/Client Care Management
Wellness and Health Promotion
OT Methods I: Assistive Technology
OT Methods II: Orthotics, Prosthetics and Modalities
Fieldwork IIA and IIB
Toward the end of the program, students obtain hands-on training through two fieldwork courses, each lasting 12 weeks. To provide maximum flexibility, students can choose to attend the University of St. Augustine for Health Science's campus of their choice; they are located in Austin, Texas, St. Augustine, Florida, and Miami, Florida.
Finding the Online Occupational Therapy Master's for You
What's the best program for you? That depends on many factors. An ideal program for one student may not be ideal for another. This is particularly true for those who have specialization in mind, as a particular specialization might be offered only in a particular format, or through a particular school.
There are also curriculum flexibility concerns to consider. Someone who has a full-time job or family obligations may place greater emphasis on a master's occupational therapy program that is mostly online. But a more traditional student who enjoys interacting with classmates and has fewer obligations may want to attend a program that's only partially online.
Learning style matters, as well. Some are quite comfortable with working alone and have the discipline to complete assignments without prompting. Others prefer the guidance of a professor in a classroom setting when completing their assignments. Let's take a look at the options.
How Much Flexibility Do You Want?
Mostly online
In mostly online programs, the majority of coursework is delivered remotely, often in an asynchronous manner. This allows maximum flexibility for students to complete their coursework on their own schedule. While hands-on requirements must still be met, students can usually complete them at nearby locations and during non-business hours, such as over the weekend.
Partially online
These programs place far less emphasis on online delivery methods. You can think of them as traditional, on-campus programs with the option to complete a few classroom requirements online for convenience. Alternatively, the majority of the courses may be provided in a classroom setting, but some of the course requirements must be completed online or through an online learning management system.
3 Types of Occupational Therapy Master's Online
Traditional master's
The traditional master's program in occupational therapy is tailored for incoming students with no prior work experience as a licensed therapist; the programs include classroom work as well as field study. Most programs require incoming students to have a bachelor's degree and completion of certain prerequisite courses. These programs take between two and three years to complete.
Bachelor's to master's bridge
Bridge programs are designed for incoming students who already have extensive experience in the occupational therapy field as a licensed occupational therapist assistant. Depending on the program, special curriculum tracks are set up for students who already have an associate or bachelor's degree to complement their experience. Depending on the prior undergraduate degree, students can expect to complete their master's bridge program in 70 to 100 credit hours.
Post-professional master's
While not as common, some post-professional master's degree programs still exist. These are intended for practicing occupational therapists who hold a bachelor's degree and wish to gain additional instruction and opportunities for specialization. Many post-professional programs can be completed in less than a year.
Besides program type, you will need to consider other factors, such as class size, cost of attendance, flexibility in coursework, alumni network, quality of faculty and overall program length. These factors not only relate to the overall financial and personal cost of attendance, but can also help graduates become fully licensed occupational therapists working at the healthcare facility of their choice.
In Detail: the OT Master's Curriculum
Each occupational therapy curriculum is unique; however, there are certain points that each one hits to ensure students are fully prepared for the expectations of the career. Broad subjects include anatomy, neuroscience, health and wellness and assistive technology. This covers a wide range of theory and practice in patient care, all of which will come in quite handy when it's time to use those knowledge and skills in the clinical setting. Let's take a look at some courses you're likely to encounter while pursuing your master's degree.
Patient/Client Care Management
The basics of patient care, beneficial communication and professional communication skills are addressed in this class.
Evidence-Informed Practice
Anatomy for Occupational Therapy
Occupational Therapy with Children
Occupational Therapy with Older Adults
Leadership and Management
Community-Based Fieldwork and Seminar
Neurological Conditions and Occupational Performance
How Long Does It Take to Graduate?
The amount of time it takes to complete an occupational therapy master's program depends on several factors, such as number of credits required to graduate, course load (full-time versus part-time) and program format. Most students in an online program can expect to take about three years to graduate. The timeline below provides a rough outline to help visualize the process of earning an online master's degree in occupational therapy.
Year 1, Fall Semester: Introductory topics relating to occupational therapy will be covered during the first semester. Courses will cover topics such as an overview of the profession and basic theories of practice.
Year 1, Spring Semester: More advanced occupational therapy professional topics are addressed now, including foundational concepts relating to the human body, research methodologies and providing patient care.
First Summer: Students will take only one or two courses during the summer period.
Year 2, Fall Semester: Now courses get into the more substantial subject matter that will actually apply to occupational therapy practice. Introductions to research methods and techniques are usually used extensively during the final year.
Year 2, Spring Semester: The shift to advanced coursework continues and will include other related, advanced subjects such as clinical research, advanced treatment and evaluation techniques.
Second Summer: Students will continue their academic training through hands-on and real world instruction.
Year 3, Fall Semester: The third year consists of advanced level courses and hands-on instruction. There is a strong emphasis on fieldwork and clinical experience.
Year 3, Spring Semester: Depending on the program, there may not be a second semester during the third year. If there is, students can expect to continue their hands-on training and may have to complete a capstone project.
Admissions & Required Materials
When you take medical assisting courses, the knowledge you obtain is often applied directly to the job. That's why each course in a program is vitally important. Since medical assistants are expected to hit the ground running when they start a new job, it's critical to garner the knowledge and skills necessary through each course. Here are a few of the courses you can expect to take and why they matter so much.
Most occupational therapy programs evaluate prospective students based on their prior academic performance and what they can offer to the school in terms of student body enrichment. This means good grades are very important, although their overall importance will depend on the prestige and rigor of the program. Some programs look for certain types of students and thus may have additional admissions requirements, such as a certain amount of experience working as an occupational therapist aide or assistant. Let's take a closer look at the core admissions and application requirements for these advanced educational programs:
Master's program application
Bachelor's degree from an accredited college or university.
A minimum cumulative undergraduate GPA, often a 3.0 or higher on a 4.0 scale.
Completion of the following prerequisite courses with a minimum grade (C+ or B-, depending on the school and course) in:

Human anatomy and physiology I (with lab)
Human anatomy and physiology II (with lab)
Statistics
Introduction to psychology
Introduction to sociology or introduction to anthropology
Two or more letters of recommendation, with at least one coming from a licensed occupational therapist
Personal interview
Personal essay
Copies of undergraduate transcripts
Some schools may also require:
At least one year of experience working as a full-time and fully credentialed occupational therapist aide or assistant.
Completion of additional prerequisites with a minimum grade (C+ or B, depending on the school and course) in:

Abnormal psychology
Scientific writing
Communication
Human growth and development.
Licensing & Certification
No matter where you practice in the United States as an occupational therapist, you will need to be licensed. Each state will have its own licensing requirements, including requirements concerning work with specific types of patients or needing a particular specialization or certification. You can read more about licensing on our page dedicated to online programs in occupational therapy.
Is an Online Master's in Occupational Therapy Worth It?
Is an online master's degree in occupational therapy worth it? Whether you should opt for the online version of this educational pursuit depends on what kind of experience you want. Those who wish to become an occupational therapist with the most amount of flexibility during schooling will probably prefer an online program. Those who can commit to full-time study at a traditional campus may prefer a partially-online program with mostly classroom-focused instruction.
What's clear is that no matter how you get there, the occupational therapy profession offers a number of benefits, such as those discussed below.
Career growth
The Bureau of Labor Statistics projects that from 2016 to 2026, the number of occupational therapists is expected to grow 24 percent. Much of this growth will occur in hospital and private practice settings.
Strong salary
Occupational therapists can make a nice living, although the precise amount will depend on many things, such as years of experience, practice setting, geographic location and specialization. However, occupational therapists can expect to realistically make anywhere from $54,560 (10th percentile) to $120,400 (90th percentile).
Making a difference
Beyond the monetary compensation, working as an occupational therapist can be extremely rewarding. Many patients you'll encounter will have a severe injury, illness or disability that makes seemingly normal and everyday tasks extremely challenging, if not impossible. Occupational therapists often find themselves working with individuals who desperately want to develop or regain skills so they may live the life they wish to have. Helping patients achieve these goals – and actually seeing the huge difference you can make in a patient's day-to-day life – can be a reward beyond measure. There are few things in life as inspiring as helping a young child walk for the first time without assistance, helping a veteran as he or she learns to move well with a prosthetic limb, watching a trauma victim blossom with new skills or giving an elderly patient back some measure of their independence. For many occupational therapists, those moments are priceless – they are why they chose to go into a career like this. A good salary? At the end of the day, that's just a bonus.
Career Next Step?
Obtaining a master's degree is quite an academic feat. But once the degree is in hand, that doesn't mean the learning ends. Like those in many other high level jobs, occupational therapists understand that their work will include a lifetime of professional learning. Much of this learning will come from on-the-job experience, but there will be several opportunities for more formal learning. Here are three great ways to keep learning and growing as an OT:
Fellowship program
This is a special program for practicing occupational therapists that provides advanced clinical experience in a variety of specialized areas. These areas of specialization can include geriatrics, burn recovery, neurological rehabilitation and low vision, among many others. These usually last about a year and are compensated.
Doctorate in occupational therapy
The Doctorate in Occupational Therapy, or OTD, is a terminal degree that allows current occupational therapists to take on additional challenges; these usually relate to conducting research and applying evidence-based theories to improve current patient treatments. The doctorate is also helpful for occupational therapists who wish to teach at the postsecondary level. Recent dialogue in the industry suggests making the doctorate the standard requirement to become an occupational therapist.
Specializing
Specialization provides the opportunity for occupational therapists to take their work to the next level. Some specializations are what you might expect, such as learning to work with pediatric patients with disabilities or veterans who have suffered limb amputations. But there are other specializations that might not readily come to mind, such as using aquatics to help patients or working with burn victims. Those who specialize not only provide advanced care, but might be eligible for certain board or specialty certifications, such as in the areas of mental health, school systems or environmental modifications.