Written By


Expert Contributor

last updated

01/01/2022
Paramedic to RN programs online allow students to translate their existing knowledge into an associate degree in nursing (ADN) or a bachelor's degree in nursing (BSN) without repeating many of the same courses they have already completed. But which schools have the accreditation, cost structure, and flexibility you need to earn your degree without disrupting work and life responsibilities? See which of today's schools and their programs stand out for 2022.
Eastern Florida State College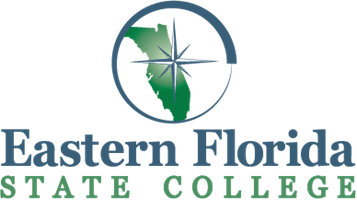 With four traditional campuses in Cocoa, Melbourne, Palm Bay, and Titusville, as well as a thriving online campus, Eastern Florida State College serves certified paramedics seeking to shift into an RN role by providing a transition to ADN program. Requiring approximately 13 months of study via an accelerated curriculum, individuals enrolled on a full-time basis can move quickly through coursework. EFSC's program exists in a hybrid format, meaning degree seekers can take some classes online but must also visit campus to meet programmatic requirements.
EFSC's ADN receives national accreditation via the Accreditation Commission for Education in Nursing, meaning prospective students can feel confident that the degree they receive will serve them well in the healthcare industry. Upon graduating, learners are prepared to sit for the NCLEX-RN and receive licensure.
EFSC students take 72 credits in total to meet course requirements; some of the classes they can expect to take include advanced medical-surgical nursing, nursing care of the psychiatric client, nursing pharmacology, and nursing issues and trends. These courses blend traditional classroom learning with laboratory hours and clinical practice. Based on in-state tuition rates, learners pay $10,904 for all tuition and fees associated with the program. Students begin the degree in the summer and EFSC accepts approximately 24 students each year.
Clark State Community College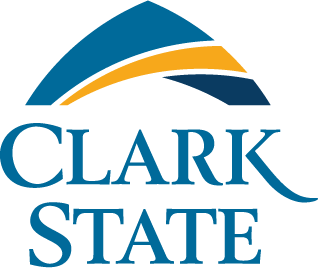 Located in Ohio, Clark State Community College serves approximately 6,500 learners each academic year. The Beavercreek location offers a paramedic to RN bridge option that helps those with certification transition their careers into the nursing arena. Before starting the program in earnest, all applicants must successfully complete a nurse aide training course or demonstrate proficiency in each benchmark of the class.
Newly enrolled degree seekers begin the program in the spring and graduate during the following winter commencement ceremony. All told, learners complete 65 credits in both general education and nursing topics such as dosage calculation, maternal and newborn nursing, lifespan human growth and development, and adult nursing for paramedics. Because CSCC offers this program in a hybrid format, students can complete some of the classes online but should prepare themselves for campus visits for specific coursework.
After completing coursework, graduates sit for the NCLEX-RN exam. According to the most recent student achievement data available, 92.8% of December 2016 graduates passed on their first attempt. 87.5% completed the program, while 87.7% stated they had found work within 6-12 months of graduating. Students pair with a career coach to receive professional mentoring while enrolled. To qualify for graduation, learners must attain grades of "C" or higher and possess a GPA of 2.0 or above when they finish coursework requirements.
Mesa Community College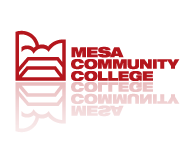 Arizona's Crowder College operates as a two-year institution that serves nearly 26,000 students annually via campus-based and online learning programs. The institution provides a hybrid program for experienced paramedics that results in an associate in applied science (AAS) in nursing. Comprised of online classes, face-to-face meetings, and clinicals in local healthcare facilities, MCC's bridge program requires nine credits/three courses. Students take these during the spring/summer during a transition course lasting 12 weeks. The program only offers admission once per year. Once completed, students can bypass the first two or three semesters of a traditional AAS due to previous and new knowledge gained.
To be considered for admission, applicants must have already taken pharmacology and medication administration II, fundamental chemistry, human anatomy and physiology I and II, college mathematics, and first-year composition. They must also have, at minimum, one year of full-time paramedic experience completed within the last year or, alternatively, written permission from MCC's director of nursing. They must also pass a background clearance check and an admission exam. After completing the 12-week bridge program, these credits remain valid for nine months so students should plan to move directly into the AAS at that time.
Paramedic to RN Degree Options
After deciding to walk away from working as a paramedic and instead pursue additional education to become an RN, prospective learners can select from two bridge programs leading to different degree outcomes. While paramedic to ADN programs are the more common option, BSN programs also exist. While the ADN focuses on more foundational topics, the BSN goes more in-depth. Because these learners are transitioning from careers in the medical profession already, both options are quicker than traditional ADN/BSN programs for first-time degree seekers. Review the descriptions below and consider where you want your career to go after graduation.
ADN degree:
ADN degrees can be completed in as few as 12 months and appeal to degree seekers hoping to enter the workforce quickly and begin their career as an RN. ADN programs provide graduates with the baseline knowledge needed to take up entry-level roles in hospitals, long-term care facilities, hospices, and rehabilitative centers. These programs often cost less than a BSN bridge program as they take less time to complete. The downside of ADN programs is that graduates may feel hampered in moving up the career ladder and may struggle to complete against other job seekers with BSN degrees.

Each school's ADN offering differs slightly, so interested students should review unique program requirements before enrolling. As an example, Eastern Florida State College requires applicants to complete all general education and support courses before receiving consideration. The school also provides additional points on the admissions metric for degree seekers who already passed courses physiology I & II, algebra, and microbiology.
BSN degree:
Completing a BSN as a paramedic helps these individuals launch their careers several professional rungs above their current position, resulting in higher salaries, more responsibilities, and a wider spectrum of opportunities for advancement. On the flipside, individuals pursuing this path must be in school longer to gain their credentials and also pay more for their educations. When taking into account existing paramedic coursework, most accelerated BSN bridge programs can be completed in 30-36 months, but many schools offer flexible paths for degree seekers who continue their work as a paramedic while enrolled.
Individual requirements vary by school, but Winston-Salem State University offers a glimpse of what to expect. Applicants must complete a range of prerequisites in areas of microbiology, anatomy and physiology, chemistry, statistics, and lifespan development. Once enrolled, they must participate in an extensive internship at a local, approved healthcare facility to complete the required number of clinical hours.
Benefits of an Online Paramedic to RN Bridge Program
Completing an online paramedic to RN bridge program offers myriad benefits to individuals looking to boost their careers. In addition to saving money and moving more quickly through coursework by not starting from scratch in a generic nursing program, students can also take advantage of online options that make it easier to complete coursework while maintaining a job. Learners also gain important skills that help prepare them for work as an RN. According to Clark State Community College, graduates walk away with an understanding of patient-centered care, communication and collaboration, evidence-based practice, safety, technology, professionalism, and leadership.
Convenient Online Course Options: Given that many individuals pursuing an online paramedic to RN bridge program need to continue working while enrolled, several schools provide hybrid paths to increase flexibility around work and school. Because many paramedics work on-call during nontraditional hours, distance learning programs make it possible to complete coursework at times best suited to individual schedules rather than going to classes at set times. They also help learners cut down on travel, as the convenience of logging on to the learning platform from any location with a steady internet connection beats driving to campus each day.
While many classes exist in an online format these days, students should be aware that clinicals must be completed in person. Most schools provide a list of approved hospitals and other healthcare facilities, but students may receive a waiver for a location that isn't on the list if they speak with program administrators.
Accelerated Degree Completion: Accelerated RN programs appeal to certified paramedics as they cut down on the time a learner must be enrolled in school by utilizing credits from previous paramedic coursework. Rather than retaking classes, students can move through an ADN course of study quickly and graduate within 12-18 months – depending on programmatic specifics of the school you attend.
Affordable Program Opportunities : It's no secret that gaining a higher education costs a substantial sum of money. While this isn't likely to change anytime soon, the good news about bridge programs is that they usually cost less than standard degrees as they take less time to complete due to requiring fewer courses.
Outside of finding an affordable program, students can also rely on financial aid in the form of scholarships, grants, work study programs, and loans. These come from governmental, private, and educational sources, so students should read up on their options. Check out EduMed's guide to financial aid to learn more.
Preparation for Professional Nursing Licensing : When prospective students first begin their educational journeys, they naturally focus on coursework and graduation requirements as these are directly in front of them. But to actually find work as an RN, these learners must take and pass the NCLEX-RN exam to receive licensure. Most schools publish exam pass rates. If you cannot find them on the website, contact the school administrator to ensure that program adequately prepares graduates for success.
Increasing Your Healthcare Skillset : Paramedics build myriad skills, both through their educations and while working in the field. A paramedic to RN bridge program seeks to build on existing knowledge and instill in students additional, more nuanced competencies that complement the work of an RN. The following section takes a look at some of the skills degree seekers can expect to gain while enrolled.
Skills Learned in the Online Paramedic to RN Bridge
Online paramedic to RN bridge programs help certified paramedics take the next step in their careers by teaching them the skills and knowledge needed to work as a registered nurse. While many paramedics possess some of the same skills used by RNs, these programs help round out their knowledge and create a fuller toolbox of nursing skills. Aside from learning about all the clinical skills related to care of patients, RNs must also learn about communication strategies, frameworks for management and leadership, and evolving technologies used in care. Some of the other top skills gained include:
Clinical skills: Every single shift in a hospital is unique, making it imperative for RNs to fully understand a range of life-saving measures. Some of these include acute care, advanced cardiac life support, cardiopulmonary resuscitation (CPR), critical care, and telemetry.
Communication: RNs work alongside other medical professionals in fast-paced and sometimes stressful environments where every second counts. Because of this, they must be able to communicate effectively with other healthcare professionals about courses of action, communicate with patients to learn any vital information (allergies, etc.) and communicate with families to let them know about treatment and care.
Attention to detail: RNs complete minor procedures and administer medicine to their patients, making it imperative that they possess extraordinary attention to detail. Giving a patient the wrong dose of medicine could have dire consequences leading to distress or even death.
Organization: Registered nurses take care of many patients throughout their shifts, making it important for them to stay organized while on rounds and keep thorough notes on their patients' charts. In addition to keeping themselves organized, this also helps incoming nurses who take over shifts know what has been done for the patient.
Emotional stability: Working with injured and/or sick patients can take an emotional toll on anyone – especially on days where it feels overwhelming or sad. Nurses must learn how to embrace emotional resilience, remain professional in front of patients and their families, and take care of their mental health along the way.
Career Outlook for Paramedics Who Become RNs
Before shifting careers from being a paramedic to a registered nurse, many prospective students want to know if the job offers stability. According to the Bureau of Labor Statistics, roles for RNs are projected to grow by 15% between 2016 and 2026. Nearly three million RNs worked in America as of 2016 and the BLS predicts that approximately 438,000 roles will be added. Reasons for this growth include an increased demand for healthcare services from an aging population, more nurses needed in facilities such as long-term care centers, retiring nurses, and a need for nurse educators to train incoming RNs.
The majority of RNs work in hospitals (61%), but they can also be found in ambulatory healthcare services (18%), nursing and residential care facilities (7%), government agencies such as the military (5%), and educational services (3%). Government roles tend to offer the highest annual salaries at an average of $75,900, while roles in education services offer the lowest at $60,300. Both of these numbers rank high above the national average for all occupations, which sits at $37,690.
When looking at how RN positions stack up against other professions for those working in medicine and healthcare, nurses rank favorably. Check out the table below for more details.
| Role | Required Education | 2017 Median Pay | Projected Growth, 2016-2026 |
| --- | --- | --- | --- |
| Dental Hygienist | Associate Degree | $74,070 | 20% |
| Diagnostic Medical Sonographer | Associate Degree | $65,620 | 17% |
| EMT | Postsecondary Nondegree Award | $33,380 | 15% |
| Licensed Practical Nurse | Postsecondary Nondegree Award | $45,030 | 12% |
| Respiratory Therapist | Associate Degree | $59,710 | 23% |
| Physician Assistant | Master's Degree | $104,860 | 37% |
Differences Between the Paramedic and RN Professions?
| Paramedic | RN |
| --- | --- |
| More autonomy. Working alongside a partner, paramedics often make split-second decisions about emergency care as doctors are not on-hand to provide consultation. | Team oriented. RNs work under the supervision of doctors and other medical professionals and on a team of other nurses to create a cohesive plan of care while the patient is at the healthcare facility. |
| Some specialization options. Paramedics can choose to specialize their knowledge in areas of advanced life support, community care, critical care, and flight/travel. | More specialization options. RNs can choose from more specialization options, including neonatal, midwifery, critical care, dialysis, health policy, informatics, education, advocacy, research, pain management, trauma, and travel – to name a few. |
| Responsibility mostly pre-hospital emergency care. Paramedics serve their patients immediately following an accident or health incident, working to stabilize them en route to the hospital where they receive more comprehensive care. | Broader scope of responsibility. Nurses take over where paramedics leave off and oversee a range of treatment modalities. Patients remain in their care for the entirety of their stay in the healthcare facility, meaning nurses take on a broader range of responsibilities. |
| Often 24-hour window on call. Because no one can predict when paramedics receive an emergency call, they tend to work on call rather than a set schedule. | Fixed shifts/hours. The majority of RNs work fixed shifts in rotations, making their schedules more predictable. |
How Do Paramedic and RN Salaries Compare?
When considering the shift from paramedic to RN, money inevitably receives consideration. Paramedics and RNs alike earn livable salaries, but RNs do make significantly more – and have the potential to earn even more if they complete additional education or specialize in a particular area. When looking at potential salaries, individuals should remember that paramedics and RNs make different amounts based on where they live, whom they work for, how much experience they possess, and how much responsibility they take on. Review the table below to get a sense of average, low, and top pay for individuals in these roles.
| | Paramedic | RN |
| --- | --- | --- |
| Bottom 10% | $40,578 | $48,690 |
| Average | $46,087 | $70,000 |
| Top 10% | $56,344 | $104,100 |