Written By


last updated

06/09/2022
If you're looking for a fast track into the healthcare field and enjoy an ever-changing work environment, becoming a patient care technician can be an excellent move. Not only do patient care technicians make a difference with the support and care they provide, their days are filled with variety. From hospitals and medical practices to retirement communities and hospices, patient care techs can enjoy working in different settings and with different patients every single day. A patient care tech career can also be a great stepping stone to other more advanced positions in healthcare.
Whether you're just starting to weigh your options or you're ready to enroll, finding the right patient care program is an important first step. Continue reading to explore what educations options you have and to learn about key factors like cost and accreditation.
Top Online Patient Care Technician Certification Programs for 2022
Due to the projected increase of roles for patient care technicians, more and more community colleges and vocational schools are starting to offer training programs. Doing your research to learn about the pros and cons of each option is an important first step and can help you make an informed and confident decision.
We researched and vetted some of the best online patient care technician certification programs, with each offering the accreditation employers expect and the affordability you need to thrive. Get an inside look at two of this year's top programs.
Midlands Technical College
Based in South Carolina, Midlands Technical College provides a fully online patient care technician training certificate requiring nine months of study. As a prerequisite to joining the program, you must earn a grade of "C" or higher in the medical terminology course.
Other topics explored in this program include phlebotomy, conducting echocardiograms, cardiac care, and nurse assisting. All told students complete more than 300 class hours and pay $3,787 in tuition cost. MTC offers tuition assistance opportunities if you need assistance pursuing this certificate.
Graduate go on to work in hospitals, medical clinics, and other healthcare settings. You are not required to apply to MTC at this time; instead, you will apply directly to the program. The department offers each required course many times each year to help busy students complete requirements on a schedule that works for them.
Saint Paul College

Although based in Minnesota, Saint Paul College makes it easy for students across the United States to receive an education. The online patient care technician associate of applied science program requires two years of full-time study and consists of 60 credits. Classes you can expect to take include basic life support for health providers, EKG and telemetry, medical office skills, and phlebotomy. The program also requires several clinicals throughout the program to help you build real-world skills. The college maintains a transfer agreement between Metropolitan State University if you want to easily continue into a bachelor's program.
Upon graduating, you can seek certification as a registered nursing assistant, home health aide, trained medication aide, certified EKG technician, phlebotomist, or certified patient care technician. You can start the program as a new student during the fall, spring, or summer semesters.
FAQs on Online Patient Care Tech Certification
Not all online patient care tech certifications are created equally, making it important that you fully research your options to find the one that best meets your academic, professional, and financial needs. The following section provides key answers to questions you're likely asking during this process.
What are the different types of patient care technician programs?
Online patient care tech programs come in several different forms, each of which benefits a different type of student. As you read about the three pathways towards starting your career as a patient care technician, consider which one aligns with your future goals.
---
Degree Types
Certificate:
Patient care tech certificates typically take approximately nine months to complete, making them a great option if you want to start working quickly. They provide the foundational skills needed to enter the profession but lack the comprehensive education needed if you decide to pursue a higher degree later on.
Diploma:
Patient care technician diploma programs can usually be completed in 12 months. These programs include additional coursework when compared to a certificate alongside more required clinical hours. This is a good option if you want transferable credits but aren't ready to commit to more than a year of education at this time.
Associate degree:
Associate degrees can be found at community colleges and vocational schools. The most comprehensive of all the options, these require two years of full-time study and include both patient care technician and general education coursework. If you want to pursue a bachelor's degree later, this is your best option.
What do you learn in an online patient care technician program?
Every school offering online patient care technician programs approach education differently, making it important that you carefully review plans of study and learning outcomes. That being said, you're likely to come across some similarities as you look at multiple programs. Some of these many include studying topics such as medical terminology and phlebotomy alongside required clinical hours. Here are some of the major learning outcomes you can expect to walk away with from your online patient care tech program.
Patient Support:
You will possess a clear understanding of how to identify and support patients throughout the time you care for them, with emphasis on communicating effectively with patients and their loved ones.
Regulatory Understanding:
You will fully understand the legal, ethical, and regulatory responsibilities that come with working as a PCT.
Rehabilitative Support:
You will be able to help patients rehabilitating from injury or illness, following correct protocol for conducting restorative activities.
Phlebotomy:
You understand how to complete venipunctures while following correct procedures for collection, storage, and shipping of blood samples.
Proper Sanitation Techniques:
The ability to recognize sanitation and safety hazards and maintain proper levels of cleanliness in both patient care and when interacting with other healthcare professionals.
---
Common Courses
Health Care Professionalism
Usually taken during the first semester, this introductory course helps you understand the expectations of employers and how you can meet them. Topics commonly discussed include interview appearance and communication, meeting employer expectations, and handling performance reviews.
Phlebotomy Principles
This course provides the skills and knowledge needed to draw blood from patients, with emphasis on fundamental skills in venipunctures, managing infection control procedures, calming patients, and safely packing and transporting blood samples to various labs.
Skills in Health Assessment
Taking this course provides you the basic skills needed to develop and maintain health records, take patient histories, and ensure patients feel informed and comfortable while in your care. You will also learn how to take basic vital signs and record them correctly.
Principles of EKGs
Patient care technicians perform EKGs as part of their job responsibilities, making it important to understand the principles and procedures for doing them effectively. In addition to studying the theories behind electrocardiograms, this course typically includes a lab component that allows you to practice performing EKGs.
Fundamentals of Nursing
Working under the supervision of RNs and other healthcare professionals, PCTs must know how to provide basic nursing care. This course highlights the role of PCTs in nursing settings, with emphasis on meeting patient needs in a variety of healthcare settings.
Can you earn a patient care technician certification online?
Many schools offer online patient care technician certifications. While all coursework may be done from the comfort of your home, remember that clinical requirements must be completed on-site at an approved healthcare facility. Your program administrator should help you find a suitable location when the time comes.
How long does it take?
Several factors influence how long it will take for you to become a patient care technician. As discussed earlier, certificates, diplomas, and associate degrees all require varying amounts of time to complete. Whether you enroll on a part- or full-time basis also impacts how long you'll spend in school. Some colleges and vocational schools may provide accelerated options for learners looking to graduate as quickly as possible. You should ask the program administrators of potential programs about timeline options.
How much does patient care online school cost?
The cost of an online patient care technician program can range substantially based on several different factors. Attending an in-state public school, for instance, typically costs less than a private or for-profit institution. Completing the program on a part-time basis means you're likely to pay more in semester-based fees. Lastly, consider how much funding in the form of tuition assistance you're able to secure, as these can help lower the price tag in a meaningful way.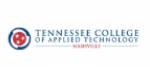 Tennessee College of
Applied Technology – Ripley
Patient Care Technology Program
864 clock hours
$2,492 total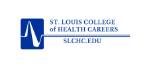 St. Louis College of
Health Careers
Patient Care Technician Diploma
Total Credits: 31 credits
$470/credit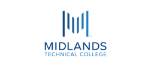 Patient Care Technician Training Certificate
313 clock hours
$3,787 total
How do I get into an accredited program?
Admission requirements for accredited online patient care technician certification programs vary by school and program type, with each setting its own procedures. That being said, you will likely see commonalities between schools as you look through your options. Common requirements include:
High school diploma or GED
At least 18 years of age
Minimum GPA
Completion of prerequisites
Submitted application and application fee
Some programs may also ask for ACT/SAT scores
Financial information if applying for tuition assistance
Paying for Your Online Patient Care Technician Certification Program
Higher education can be expensive, but options exist to help you cut these costs and graduate without a mountain of debt. Lining up funding before you start a program gives you a better sense of what you may owe at the end and can help you motivated to continue looking for additional funding opportunities throughout your enrollment.
Scholarships & Grants
Colleges and vocational schools, professional associations, government agencies, and foundations all provide scholarships and grants that can be used towards your patient care technician program. Because they don't have to be repaid, these types of awards tend to be highly competitive.
Student Loans
After exhausting other types of funding, student loans can help you bridge the gap between what you have and what you owe. By filling out the Free Application for Federal Student Aid (FAFSA), you can learn how much in loan funding you qualify for.
Other Options
Most programs at this level won't offer paid fellowships or internships, but you may qualify for a digital work-study program at your college if you receive approval through the FAFSA. This provides an hourly wage in exchange for work, with funds available to use at your discretion.
Accreditation & Online Patient Care Tech Programs
Attending an accredited online patient care technician program is extremely important and failing to do so could lead to issues around becoming certified and finding employment. While no programmatic accrediting agency currently exists for patient care technician training programs, you can still look for institutional accreditation.
This type of accreditation falls into two categories: national and regional. Regional is considered the more rigorous and desirable of the two. If you don't know whether your school holds proper accreditation, you can use the searchable Database of Postsecondary Institutions and Programs to look up your college.
Career & Salary Outlook for Patient Care Technicians
Before committing yourself to an online patient care technician program, make sure the career and salary outlook matches your expectations and goals. Whether you value job stability, high wages, or both, we answer the questions that matter most below.
Are patient care technician careers in high demand?
If you're looking for a stable career, working as a patient care technician can provide this for you. The Bureau of Labor Statistics projects roles for these professionals will grow by a steady 8% between 2010 and 2020, about as fast as the national average for all occupations.
Reasons for this growth include an aging baby boomer population, an increase in demand for home-based services, and more interest in rehabilitative services.
How much do patient care technicians make?
Data from Payscale shows that the average base annual salary for these professionals is $33,164 as of May 2022. Patient care technicians in the lowest 10% of earners received $24,000 or less while those in the top 10% brought home salaries of more than $50,000. Taking on leadership roles can also help boost these numbers, as can experience and continuing education.
Continuing Education & Related Degrees
After completing your online patient care technician training, you may decide to continue growing your career in that area or pursue something a little different. Regardless of which path you choose, plenty of options exist to help you take the next professional step. As you review some of the potential pathways below, consider which one best aligns with your five-year plan.
Continuing Education
Best practices in patient care will continue to evolve as the healthcare field grows and progresses. Because of this, it's important to keep your skills attuned to industry needs. For some patient care technicians, this could mean completing continuing education credits regularly. For you, it may mean pursuing related degrees that can help grow your career and lead to higher pay and/or more seniority. Below are just a few of the related degrees to consider after your online patient care tech program.
Related Degrees to Consider
Associate of Applied Science in Veterinary Technician
If you like providing direct care to your patients but find that you enjoy working with animals more than people, enrolling in an online vet tech program can help you take that career leap. These programs require two years of full-time study, can be done online or in-person, and exist at many community colleges and vocational schools.
Medical Assisting Certification
While patient care technicians focus solely on using their clinical skills to help others, medical assistants provide both clinical and administrative services. If you want to expand your abilities and widen your professional opportunities, enrolling in an online medical assistant program can help you do that in a short about of time.
Associate of Applied Science in Pharmacy Tech
If having the ability to dispense medications under the eye of a licensed pharmacist appeals to you, enrolling in an online pharmacy tech program provides the training needed to make that a reality. These programs usually take two years to complete and can be done in either online or campus-based formats.
Additional Resources for Patient Care Technician Students & Professionals