Written By


last updated

01/18/2022
The Best Online Vet Tech Schools Accepting Financial Aid in 2023
With more and more schools offer vet tech programs online, finding the right one can take time and research. Students must first decide whether they want to complete a diploma, certificate, or degree, as this will dictate their options in the future if they want to receive additional training. It can also dictate their salary. They also need to review subject matter, accreditation, and the program's ability to prepare students for the credentialing exam. Finally, and perhaps most importantly, students need to review financial aid support. Schools going above and beyond to help learners finance their educations often provide a breakdown of funding options, a list of scholarships, and knowledgeable financial aid staff who can guide them through the process. See which of today's online vet tech schools offer top-notch financial aid support to their students.
St. Petersburg College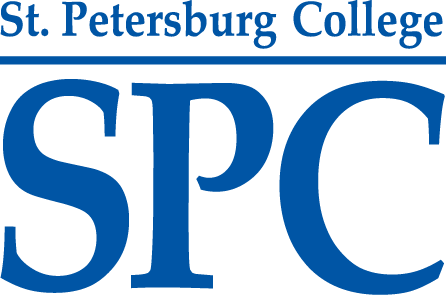 St. Petersburg College in Florida offers an associate of science degree in veterinary nursing for aspiring vet techs. This online and campus-based program prepares graduates to sit the national certification exam and allows them to complete clinical practicums at an approved location near where they live. The program also receives accreditation from the American Veterinary Medical Association through the Committee on Veterinary Technician Education and Activities.
The curriculum covers important topics in the field, including animal anatomy, veterinary office procedures, animal anesthesia, avian and exotic pet medicine, and large animal diseases. Students complete a number of labs and clinicals to help them gain more hands-on skills. Before starting on major coursework, students must complete at least 18 of the 22 required general education courses. The school also requires that all applicants spend at least 40 hours working or volunteering at a veterinary hospital to meet clinical observation requirements and 20 hours per week while they are enrolled. Applicants must also fill out forms on veterinary hospital observation and discussion in order to receive consideration. The department provides six scholarships specifically for vet techs along with a robust financial aid department.
Cedar Valley College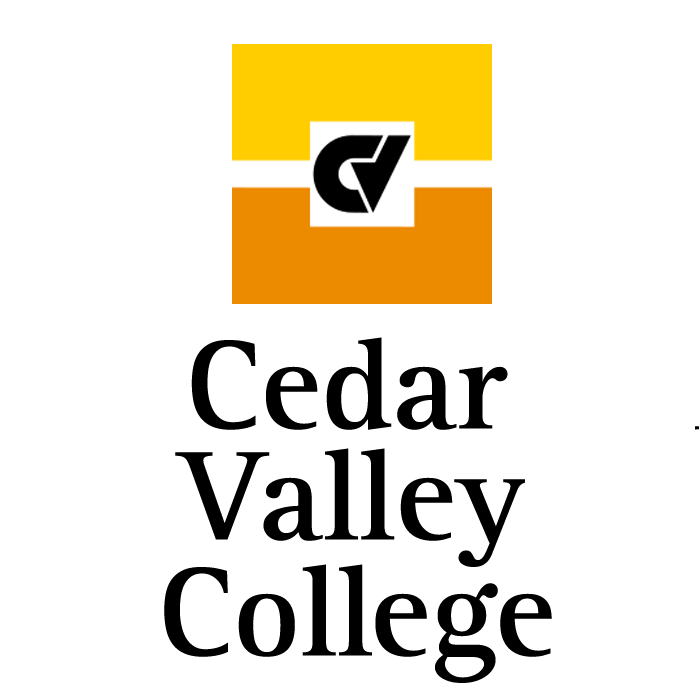 Cedar Valley College, a member of the Dallas County Community College District, serves students in Texas and beyond with an . This associate of applied science requires 60 credits in total that span both general education and vet tech courses. Some of the topics learners can expect to take include veterinary pharmacology, equine clinical management, veterinary parasitology, anesthesia and surgical assistance, and large animal assisting techniques. CVC's program receives accreditation via the American Veterinary Medical Association and prepares learners for state and national exams that allow for credentialing. The school maintains a 73% pass rate for the veterinary technician national examination for first-time test takers.
In-district learners pay $1,770 per semester when taking 15 credits, while those considered out-of-district pay $3,330 for the same amount. When totaling the number of credits required, this means, local students pay $7,080 and non-resident learners pay $13,320. Degree seekers should also consider costs related to books and supplies, health insurance, room and board, transportation, and any other miscellaneous personal expenses. Fortunately, the school provides a number of institutional scholarships as well as links to outside scholarships and grants that might help cover their costs.
University of Missouri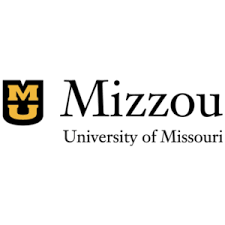 as a certificate to meet varied student needs. The certificate requires 15 credits and is estimated to cost $6,562.35, inclusive of tuition and fees. Learners may need to pay additionally for books and supplies. All courses are made available fully online to ensure no student needs to visit campus. They are also taught asynchronously so individuals who want to continue working can do so while enrolled. Applicants must hold either an associate's degree or have taken prerequisite courses designated by UM before being cleared for enrollment.
Some of the topics covered in this program include veterinary medical terminology, animal sanitation and disease prevention, specialty careers for veterinary technicians, clinical veterinary neurology, and fundamentals of small animal emergency and critical care. The College of Veterinary Medicine receives full accreditation from the American Veterinary Medical Association Council on Education. The department offers several academic scholarships to help offset costs and provides helpful financial aid tools such as a list of outside scholarships, a cost calculator, and access to financial aid offers who can provide tailored information to prospective learners.
Scholarships & Grants for Vet Tech Students
As the cost of higher education rises, many students look to scholarships to help ease their financial burden. Fortunately, options can be found from colleges, professional organizations, foundations, and regional groups. Award amounts vary, with some renewing each year and others only existing as a one-time installment. Check out the list of 20 scholarships that vet tech students can apply to, but also complete additional research to find more options.
Other Ways to Fund Your Vet Tech Education
While financial aid offers a great option for securing vital funding, students should remember that several other forms exist to help them pay for college. Learners should review the following section to get a better sense of where all they can look when completing this part of the process.

Private student loans: Students can apply for private loans through online lenders, credit unions, and banks. They should seek an options with the lowest fixed interest rate. Most learners seek these after they have exhausted other lending options yet still need more funding.

Installment payment plans: Rather than requiring a full payment at the beginning of the program, some schools provide payment plans to offset costs. At Penn Foster College, for example, students can make payments as low as $59 per month until they cover the full $1,597 cost of the program.

State-based financial aid: Some state governments and local organizations offer scholarships to individuals living and/or studying in that particular area. Our scholarship section highlights several state-based nonprofits, but learners should research options in their state to find out what's available

Federal financial aid: Federal financial aid options include loans, work-study programs, and grants that help students achieve their academic goals. The following section takes a look at the various ways students can request funding from the federal government and what their repayment options for loans looks like.
Can Vet Tech Students Qualify for Federal Financial Aid?
Students can take advantage of federal grants, work-study programs, and loans, but they must first fill out the Free Application for Federal Student Aid. The FAFSA must be filled out annually to requalify for federal financial aid, with applications opening October 1 of each year. Funds are disbursed on a rolling basis, so learners should get theirs in as soon as possible for the best chance of receiving assistance. Many schools use information provided on the FAFSA to award programmatic and institutional grants, so it is well worth it to complete this step in the process. Specific federal financial aid options include:
Stafford loans: These loans exist for undergraduate students and lending amounts must be determined by the school, but cannot exceed $5,500. Interest rates currently sit at 5.05% but because this loan is subsidized, students enrolled on at least a part-time basis can avoid interest accrual while in school.
PLUS loans: PLUS loans can be taken out by the parents of dependent undergraduate students. These loans are charged at a 7.6% interest rate. The maximum amount available is the cost of attendance minus any other financial aid received. The PLUS loan is not subsidized, meaning interest accrues while the student is enrolled.
Federal Supplemental Educational Opportunity Grants: FSEOG grants exist for students demonstrating exceptional financial need who attend a participating institution. Applicants receive between $100 and $4,000 annually based on need, application date, amount of other aid available, and available of funds at the school.
Federal Pell Grants: These awards, which do not have to be repaid, exist for students demonstrating exceptional financial need who have not previously completed a degree. Applicants can receive up to $6,095 annually, although the exact figure is calculated based on expected family contribution, cost, and status as a full- or part-time learner.
To learn more about maximizing your possibilities for gaining financial support for your higher education, check out our in-depth guide to financial aid for medical support and healthcare students.
Additional Financial Aid Resources for Vet Tech Students
In addition to the financial aid resources highlighted throughout this guide, several more exist. Check out the links below to get a fuller sense of funding available to you and how to avoid paying the sticker price for your vet tech education.
Fastweb. Students looking for help finding vet tech scholarships, internships, and career advice can find all this and more at Fastweb.
Federal Student Aid: This U.S. Department of Education website provides detailed information on all federal funding options.
FinAid. This comprehensive website offers tips, advice, and resources on every topic related to financial aid.
How to Ask Your Employer to Pay for Your Degree: Coursera provides helpful information for students already working at a vet clinic who want to seek funding from their employer.
Student Loan Hero: This one-stop-shop for all things loans provides concrete and helpful information.