Written By


Expert Contributor

last updated

05/09/2022
If you're a prospective nursing student, then you've probably noticed there are quite a few different entrance exams out there—almost as many options as there are nursing careers. Each admissions test serves a special purpose, so how do you know which one to take and how to prepare? In most cases, this depends on the schools you're applying to, however, your background and degree level can also play a role.
Nursing school is notoriously rigorous and, as enrollment surges nationwide, it's important to know which test or tests to prioritize so you perform well. This could give you a leg up on the competition and help you launch your new nursing career with confidence. This guide helps you sift through all the details and spotlight the key information for each nursing school exam.
Keep reading to learn about the main characteristics of each test (content, structure, length), the nursing roles and programs the tests qualify you for, and handy study guides to help you prepare. You'll also discover additional test-prep resources and need-to-know advice from one of our experts. Keep reading to learn more.
What Are the Different Nursing School Exams?
Nursing schools and healthcare programs require different entrance exams based on your background, degree level, and desired profession. Some assessments gauge your readiness for admission to certificate programs and two-year programs, while others assess your ability to excel in baccalaureate or graduate-level studies. Plus, colleges and universities may require standardized admissions tests like the SAT and ACT or, if you're a master's student, the GRE. Below we break down each exam, delve into its scope, and answer a few FAQs.
Nursing-Specific Exams:
The National League for Nursing Pre-Admission Exam (NLN PAX) is one of the most common nursing school entrance tests. This test measures your proficiency in verbal ability (word knowledge and reading comprehension), mathematics (basic arithmetic, algebra, and geometry), and science (biology, chemistry, physics, anatomy and physiology, and earth science).
Who typically takes it? Certificate earners and undergraduate students seeking RN or LPN licensure.
What is the format? Each section includes multiple-choice questions to assess your knowledge.
What is the time limit? 2 hours, 5 minutes.
How is it scored? Test-takers receive a cumulative score that ranges from 1 to 199. Individual schools and programs set their own score minimums.
How much will I pay? Typically $100 or less, but many schools set their own costs.
How can I prepare? Pocket Prep and Mometrix both offer updated study guides for the NLN PAX.
NET
The Nursing Entrance Test (NET) works similarly to the NLN PAX. It assesses high-school-level academic abilities in math and reading. It also measures your learning style, problem-solving skills, and situational judgement abilities.
Who typically takes it? Aspiring LPNs and RNs seeking admission to an approved training program.
What is the format? Each section includes multiple-choice questions. Students must also complete a timed reading assessment (1 minute long).
What is the time limit? 2 hours, 30 minutes.
How is it scored? While there is no universal target score, 55 on the reading and 65 on the math make you viable as an applicant. Each school individually evaluates the other sections.
How much will I pay? Fees for this exam vary by school and provider.
How can I prepare? Test Prep Review offers a study guide, as do most schools and colleges.
Kaplan Nursing School Admissions Test
Another popular nursing exam, Kaplan's entrance test assesses competency across four core areas: math, reading, writing, and science. Nursing schools nationwide use this test to predict success and evaluate applicants' critical thinking abilities and performance in competitive learning environments.
Who typically takes it? Prospective RN and LPN students.
What is the format? The exam consists of multiple-choice questions in each of the four sections.
What is the time limit? 2 hours, 45 minutes. Each section is timed individually.
How is it scored? Students receive a composite score; 60%-70% is widely considered the passing threshold.
How much will I pay? Costs vary from $30-$100 depending on the school and provider.
How can I prepare? Kaplan provides its own resources, along with companies like Mometrix. Many schools and programs also distribute their own resource materials.
PSB Aptitude for Practical Nursing
Administered by the Psychological Services Bureau (PSB), this exam assesses basic academic skills and knowledge and measures vocational aptitudes. It covers five main areas: academic aptitude, spelling, natural sciences, practical nursing judgment, and a vocational adjustment index that takes stock of your personality characteristics.
Who typically takes it? Aspiring practical or vocational nurses (LPN/LVN).
What is the format? Students complete 360 multiple-choice questions.
What is the time limit? 2 hours, 30 minutes.
How is it scored? Test-takers receive a raw score and a percentile ranking; check with your prospective schools for more precise target scores.
How much will I pay? As little as $25, but like other tests fees can fluctuate by institution.
How can I prepare? Study Guide Zone offers study guides and practice tests for the PSB-PN.
This exam measures your skills and knowledge against the profile required for successful nursing professionals. Like other exams offered by PSB, the test focuses on academic aptitude, spelling, reading comprehension, natural science information, and vocational adjustment (learning style, social attitudes, behavioral traits, etc.).
Who typically takes it? This exam has a narrower scope than other assessments and is limited to RN candidates.
What is the format? Each section of the exam includes multiple-choice questions. Students answer 360 questions in total.
What is the time limit? 1 hour, 45 minutes.
How is it scored? Results include a percentile ranking and a raw score. Acceptable score ranges depend on your school and program.
How much will I pay? Costs vary, but most aspiring RNs pay around $25.
How can I prepare? The Mometrix Test Prep Review and Study Guide Zone both provide useful materials. Companies like Ascencia also publish a textbook.
General Healthcare Exams:
One of the most common exams in nursing and healthcare, the Test of Essential Academic Skills (TEAS) assesses proficiency in high-school-level math, reading, science, and English. It's administered by Assessment Technologies Institute (ATI) and determines your readiness for study and ability to succeed as a healthcare provider.
Who typically takes it? Mainly RN and LPN candidates, although some allied health professions such as medical assisting may also require it.
What is the format? 170 multiple-choice questions allocated across four sections.
What is the time limit? 3 hours, 30 minutes.
How is it scored? Test-takers earn a composite score. Thresholds vary, however many schools accept applicants in the 60%-70% range.
How much will I pay? Usually $100 or less, but be sure to consult with your school and program for specifics.
How can I prepare? ATI offers a range of study materials and preparation guides.
The Health Education Systems, Inc., Admission Assessment (HESI A2) is a comprehensive entrance exam for nurses and other allied health occupations. It qualifies students for admission to a range of healthcare programs in nursing, radiology, surgical technology, and dental assisting.
Who typically takes it? Prospective RN and LPN students, along with other healthcare professionals.
What is the format? Each section includes 25-50 multiple-choice questions, adding up to 326 questions in all.
What is the time limit? Unlike other exams, individual schools set their own time limits for the HESI A2. Most allow between 2-3 hours. Be sure to consult your program coordinator for specifics.
How is it scored? Competitive scores usually fall in the 75%-80% range.
How much will I pay? Typically $35-$65 depending on the test provider and institution.
How can I prepare? Mometrix offers a study guide to help you get started. Many nursing schools also produce their own preparation materials.
PSB Health Occupations Aptitude Exam
This standardized test predicts individual readiness for work in a range of healthcare positions. It measures your potential success and assesses your academic aptitude, including verbal, nonverbal, and math skills; spelling and reading comprehension skills; natural sciences knowledge; and vocational adjustment characteristics. It follows the same format and structure as other PSB-administered tests.
Who typically takes it? Aspiring RN students seeking admission to an undergraduate program.
What is the format? Test-takers complete a range of multiple-choice questions in five sections.
What is the time limit? 2 hours, 45 minutes to finish the exam. Each section is individually timed.
How is it scored? You can earn up to 380 points total for this exam, however there is no universal passing score.
How much will I pay? Most students pay $25-$60 for the PSB Health Occupations Aptitude Exam.
How can I prepare? Start with iPrep's study guide. PSB, the test administrator, also offers some materials.
General Exams
ACT/SAT
The ACT and the SAT both evaluate a student's potential for academic success at the undergraduate level. Colleges and universities across the country accept results from either test (or both) as part of the admissions process. These exams focus on basic academic and writing skills at the high school level.
Who typically takes it? Prospective CNAs, RNs, LPNs, and other healthcare students seeking admission to college.
What is the format? Each test uses a combination of multiple-choice questions and written essay prompts.
What is the time limit? Both exams take 3-4 hours to complete, depending on scheduled breaks.
How is it scored? ACT test-takers receive a composite score, with the highest possible score being 36. Target score ranges can vary quite a bit. Some schools accept 23 or higher, while others may require 30 or above. Sixteen hundred is the highest score for the SAT, with most schools accepting students with scores in the 1200-1400 range.
How much will I pay? Both exams usually cost around $50, but fees fluctuate widely.
How can I prepare? The ACT offers its own study guide. Consult CollegeBoard, the administrator of the SAT, for preparation materials for that exam.
The Graduate Record Exam (GRE) is a standardized assessment required for students seeking a master's degree or higher. It assesses your verbal and quantitative reasoning skills and your analytical writing abilities. The test can include additional subjects, such as chemistry, math, physics, or psychology.
Who typically takes it? Current RNs looking to advance their careers by earning an MSN or a related degree.
What is the format? A combination of multiple-choice, passage selection, and numerical entry questions. Test-takers also complete a writing section.
What is the time limit? 3 hours, 45 minutes, not including short breaks.
How is it scored? Test results include a raw score and a scaled score (130-170). Scores in the 150 range are considered competitive. The writing section is scored on a 1-5 scale with half-point increments.
How much will I pay? $205 is the standard fee. Additional subject tests may cost more.
How can I prepare? Consult study guides from ETS, the organization that administers the exam.
Steps to Prepare for Nursing School Entrance Exams
Earning a competitive score on your nursing school entrance exam takes time, effort, and lots of preparation. Regular and consistent study is a big part of that, but the preparation itself starts before you make your flashcards, develop study guides, and carve out time to take practice tests.
In this section learn about six key steps successful students take to prepare for their entrance exams. Following these steps helps you make the most of your time, putting you in a good position to perform well so you can enter the nursing program of your choice.
Determine which exam(s) you need to take based on what schools you are applying to.
As you can see, there are quite a few different entrance exams and competency tests out there. Each nursing school assessment differs and the requirements can vary widely depending on your professional goals, educational trajectory, and the schools or programs you're interested in. Your first step should be to research the vocational-specific guidelines for your desired profession—LPN, RN, nurse practitioner, etc.—and then consider the requirements set by the schools you're applying to. Most programs make this information available on their website; the admissions office should be able to answer any additional questions you have.
Research the exam(s) and learn the content.
Once you know which exam (or exams) you'll need to complete, you can do a little background research. Each exam measures your abilities and potential for nursing success, but the format and content for each test varies. Gaining a clearer understanding of the knowledge and skills you'll be expected to demonstrate helps you focus your study efforts and manage your time more efficiently. This may be especially important if you're a working professional. Even if not, you can begin to think about the specific topics or subjects that may present unique challenges for you.
Acquire study materials for that specific exam.
Study does you no good if you don't have good resources. So before you begin, you'll need to find pertinent materials to guide your efforts. Most nursing schools and programs make exam study materials readily available on their website. You may even find some study guides as you conduct background research on the exams you plan to take. Consult the list of resources and tools at the end of this guide. Exam questions and format frequently change, so be sure you gather materials that draw on the most up-to-date version of the exam in question.
Give yourself plenty of time to study and prepare.
Allowing ample time for study well before the exam will help you deliver your best performance on test day. Start early and stay ahead of the game. Take stock of your skills and abilities so you can prioritize content areas that may be especially challenging. If you know that geometry and algebra aren't your strongest areas, for example, start there so you have enough time to master the content before the exam. You could even join or form a study group with colleagues. Solidarity not only enhances learning, but it can also help you overcome barriers such as test anxiety.
Take practice tests to gauge where you are.
Consider taking a practice test or two once you reach a point of confidence in your learning and study. Practice tests are a great way to assess your progress and isolate possible weak areas ahead of the exam. Many schools and programs provide practice exams, as do the test providers. A few of the resources listed below also offer practice tests. If you take a practice test and don't receive the results you wanted, take some extra time to determine the cause and then adjust your study efforts accordingly. If you have time, take a second practice test after remediation to see where you stand.
Schedule your exam once you feel confident you will achieve a good score.
There's no reason to waste time and money taking an exam you're unsure about. Most of the tests covered in this guide can be taken at any time. Sitting for an exam can be stressful, so it's best to wait until you're confident in your ability to deliver your best performance—no need to rush. If you take a practice test and perform well, then that's a good indicator that you're ready to proceed to registration. If you don't, work through these steps again. Take additional time to study your problem areas and complete another practice test to ensure that you make the most of your time, money, and effort.
Online Resources for Exam Takers
Consider the list below if you're seeking online resources, study tips, or research material on the exams covered in this guide. It includes some handy cheat sheets, information on how to prepare for your nursing school entrance exam, and a few guides for college admissions assessments like the SAT and ACT.
Interview With an Expert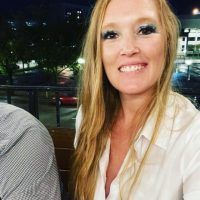 Donna Shisler, RN, BSN, Clinical Manager has 9+ years of experience as a cardiac step-down, ICU travel nurse, legal nurse, and clinical manager. Exhibiting exceptional achievements in her career, she was invited to the Sigma Theta Tau International Honor Society of Nursing within only 6 years after graduating from the Methodist College of Nursing. Today, she is a legal consultant helping people when they are most vulnerable to receive justice and a clinical manager at Advantis Medical Staffing, helping educate people about the world of nursing.
Q: What is the best way students can prepare for their entrance exams?
A: The best way to prepare is to use the study guides and practice exams offered by the test provider. Many times, it will cost a small fee but it is well worth the money. While they will not give answers to the exact questions on the official exam, it will prepare students for the style, types of questions, and the format of the test. Practicing will help to train one's mind to read the questions and answers correctly, which gives the test-taker a great advantage. These exams are difficult, and it is not wise to attempt to take them without preparation. Also, if a student knows someone in the program or a nurse who has taken the test, absolutely reach out for advice!
Q: Which entrance exam carries the most weight?
A: The PAX is one of the most commonly used exams. It does not directly test on anything nursing related, but rather the understanding in these core subjects which are integral to the nursing profession. The TEAS is also very popular. It has grown in popularity as the Assessment Technology Institute (ATI) has grown. ATI exams are used in many core nursing classes to assess student understanding at the conclusion of each semester. ATI provides a free practice exam, as well as packages for purchase.
Q: What recourse do test-takers have if they don't pass?
A: Many test-takers do not pass the first time. Luckily, you can test again! I highly recommend spending the money on the practice materials, classes, and tests offered. These would not be offered if the exam was easy. Another suggestion is to slow down. Yes, the test is timed, but it provides more than enough time for each question. Take the time to read each question thoroughly and make sure you aren't missing something vital. Don't overthink it! Nursing exams love to make questions look hard, but they are actually pretty easy if you don't look too hard into each question. Remember, these are basics, not college level assessments. Also, ask the school admissions personnel what is required of you if you fail. Some schools only require that you retake the portion(s) where your score was not sufficient.
Q: What are admissions committees looking for and how can prospective candidates make their application materials stand out?
A: A student's previous success in high school or while obtaining prerequisites outside of the nursing program is one of the main things examined. They are looking for a decent GPA, usually 2.0 or higher, references who will advocate for the student's fit into the program, and a well-written essay. ACTs and SATs are also commonly used in lieu of an entrance exam. Another way for a student to stand out is to find a position in the healthcare field prior to applying. Nursing schools with waiting lists are going to look at experiences and measure the student's skill and desire to be in healthcare based on things like what he or she has done in the past and what he or she is doing now to move toward his or her goals.