Written By


Meet the Expert

last updated

02/27/2023
If you're a high school student reading this guide, you undoubtedly know about the SAT. Whether you've taken the Scholastic Aptitude Test (SAT), the Preliminary SAT (PSAT), or you're just beginning to wrap your head around the fact that you'll be applying to colleges in just a few short years, this guide is for you.
More than a million American students take the SAT each year. And even though the SAT is waning in popularity as an indicator of your college success, it's still a rite of passage for many college-bound students. Because the SAT influences both college admissions and potential scholarships, getting the highest score possible is advisable. That's where we come in.
Throughout this guide, we break down what you can expect on the test, spotlight best practices in test prep, and offer you a generous list of online resources. Keep reading to learn more about the SAT and how you can enhance your performance and max out your scores.
The SAT at a Glance – What's on the Test
Designed to gauge your skills and knowledge in writing and language, reading, and math, the SAT is often used as a way to determine your college readiness. Rather than forcing students to memorize facts and data, this standardized test pulls from learned knowledge while engaging your critical thinking and reasoning skills. In the following section, we take a look at the three test areas, how much time you'll be allotted, and the goals of each section. Keep reading to learn more.
The Writing and Language Test
The writing and language portion of the SAT challenges you to evaluate various written passages and pinpoint and correct mistakes. Each written passage is 400-450 words, and you'll have 35 minutes to complete the section's 44 multiple-choice questions.
The written passages vary in subject but are pulled from science and social studies topics. In addition, the format of the passages also changes; some of the writing is in a traditional narrative format, but you may also encounter argumentative pieces and examples that rely on charts and graphs.
The Reading Test
The SAT's reading test has five passages followed by multiple-choice questions. Test-takers have 65 minutes to complete this section's 52 questions. The five reading sections typically include passages from fiction, political documents, the social sciences, and science.
While the questions vary between tests, they typically come from three categories: how authors use evidence, understanding words in context, and analyzing texts from fields spanning history to science. Whether you're interpreting data, examining hypotheses, or thinking about how evidence is used in an argument, the reading test is a vital component that evaluates your reading comprehension.
The Math Test
The math portion of the SAT is the most significant single section, with 58 questions that students complete over 80 minutes. Within the math section, you'll encounter questions from three main areas: algebra, advanced math, and problem-solving and data analysis. Additionally, the test pulls from topics like geometry and trigonometry.
The SAT's math section is broken into two parts—a 25-minute no-calculator portion and a 55-minute calculator-approved section. While the math section of the SAT primarily relies on multiple-choice, there are instances where you'll be asked to write or "grid-in" the answer.
Preparing for the SAT – Steps for Success
While there's no universal formula for SAT success, some proven steps will point you in the right direction. From making an action plan to being emotionally and physically prepared on test day, there are ways you can enhance your test prep to ensure that you perform to the best of your ability. In the following section, we highlight four steps you can use to improve your SAT results.
Step One: Create an Action Plan
While students taking the SAT encounter exams that basically are identical, their unique skills and knowledge gaps mean that they need to create an individualized action plan. But to effectively map out an action plan, you'll need to know as much as possible about the test. Understanding the breakdown of the test, the types of questions asked, and the skills you'll need is vital when figuring out how to best prepare for the SAT.
The College Board is a great resource that breaks down the information you'll need. Taking a diagnostic test or the PSAT is the best way to get an objective evaluation of your skills and weaknesses. You might be tempted to focus on all aspects of the test equally. However your test results probably show a variety of strengths and weaknesses, so plan around those. Shore up your weaker areas while still doing a review of your stronger areas. If you're not a good test taker or you're aiming for a highly competitive school, plan to start your prep even earlier.
Step Two: Dedicate Time to Studying and Practicing
After you've taken a diagnostic test or PSAT and made an actionable study plan, it's time to get to work. Like anything that takes time and effort, waiting until the last day to study for the SAT is about the worst thing you can do. Rather than leaning on rote memorization, the SAT challenges you as a critical and conceptual thinker. As a result, the best option is to give yourself ample time to develop the skills that the SAT requires. Here are some tips on how to make the most of your studying:
Make a regular study schedule and stick to it.
Rather than cramming, study in shorter, focused sessions.
Utilize the countless free apps and resources available online.
Study with friends.
Don't be afraid to ask for help—that's what teachers are for.
Take practice tests and mimic the pressure of test day.
Don't be hard on yourself—you can always retake the SAT.
Step Three: Take Practice Tests and Answer Example Questions
While we mentioned it before, it's worth reiterating: taking practice tests removes the fear and mystery of the SAT. We all fear the unknown, and practice tests allow you to go into test day knowing you won't be blindsided by unexpected test content. Thankfully, countless free tests and example questions are available online. Check out a few of the options listed below:
Another option is to buy an official SAT prep book so you have a ready supply of tests and answers keys on hand.
Step Four: Set Yourself up for a Successful Test Day
The big day has arrived. You've studied, taken numerous practice tests, and are ready to ace the SAT. But test prep isn't the only thing to consider to make sure that you're mentally and physically ready for the test. Consider these essential points:
Don't study the night before—rest your brain.
Relax and find confidence in the fact that you're prepared.
Have a healthy dinner and breakfast.
Make sure your bag is ready (ID, pencils, calculator, etc.).
Arrive at the test site early.
Breathe. You've got this.
Why it Matters: The Impact of Doing Well on the SAT
Doing well on the SAT often has a broader impact than simply enhancing your college application. Sure, many colleges still use the SAT as a way to gauge your potential performance. But even as the SAT declines in popularity as a predictor of college success, the test has other uses that can enhance your college experience. Whether helping you to qualify for financial aid or enhancing your competitiveness for internships, the SAT remains a vital tool. Keep reading to learn more about how the SAT can help you.
College Admissions
Even if colleges are minimizing the impact of SAT scores on college admissions, the SAT is often still a part of your application. And while the SAT is not the sole determining factor of whether you get into your top school, a quality score enhances your application. According to the College Board, in 2019 the average SAT score was 1050; a score of 1350 put you into the top 10% of test-takers. Look up the average SAT scores for the schools that interest you the most.
Remember, typically your application is viewed holistically. As much as you want to get top scores on the SAT, be sure to submit an application that offers the best representation of you as an individual.
Qualifying for Financial Aid
In addition to helping you get into college, the SAT opens doors to financial aid opportunities. When taking the SAT, you'll have the opportunity to opt in to the Student Search Service. Offered through the College Board, by answering a few questions you'll be matched with various scholarships while simultaneously connecting you with schools that mirror your academic and career needs. Additionally, colleges and universities often use SAT scores as benchmarks for scholarship eligibility.
Open the Door to Opportunities – Educational and Otherwise
So, you've gotten into your top school and maybe even secured a scholarship, but you're not done yet; there are still some ways that the SAT can benefit you. SAT scores can help you get into a school's honors programs and open the door to competitive internship opportunities. Especially as a young student without extensive work experience, showing off your SAT score on a resume is a smart way to set you apart from the competition.
Sense of Personal Accomplishment
Beyond college admissions and competing for scholarships, seeing your preparation pay off in a great SAT score provides a deep sense of personal accomplishment. Because of the diagnostic tools and practice tests, there's enough data available for you to target your weaknesses, accentuate your strengths, and improve your score.
Additionally, for some students, college can feel unattainable for any number of reasons. But the SAT can beat back those feelings of academic inadequacy, revealing a score that builds confidence. The SAT can help propel you into a successful collegiate career.
Additional Resources for SAT Prep
The SAT is often a vital part of your college application, so coming into exam day with confidence is essential. Thankfully there are countless ways for you to prepare for this standardized test. From free practice tests to paid test-prep courses, the options can feel overwhelming. To help you find the test prep resources that meet your unique needs, we've highlighted ten standout resources. Continue reading to see which tools can help you ace the SAT.
Interview With an Expert: An Insider's Tips for Taking the SAT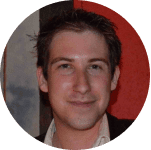 Robert Kohen is an independent educational consultant focused on college admissions. He holds a certificate in college admissions and career planning from the University of California, Berkeley, and is a member of the National Association for College Admission Counseling and the New York State Association for College Admission Counseling.

Q: What's the biggest misconception students have about the SAT?
A: Many students think they have to take the SAT without realizing that colleges will also accept the ACT. The ACT can be better for some students, so it's essential to explore both exams (by taking a full-length practice test for each, for instance) before committing to either.
Q: While the SAT seems to be falling out of fashion, is it a useful tool for gauging college success?
A: While whether it's a useful tool for gauging college success is a hotly debated topic, it is true that admit rates for students who submit SAT or ACT scores are often significantly higher (sometimes by twice as much or more) than for nonsubmitters at many colleges. While some of this may be attributable to submitters presenting strong applications to begin with, a high score is another feather in a student's cap. For this reason, I typically advise most students to spend time studying for the exams.
Q: How can students best prepare for the SAT? How much time should they dedicate to test prep?
A: If the student can afford a quality tutor, that can be very helpful. If not, they can opt for a more affordable SAT group class and/or make use of some of the resources I list below. Either way, most students need to devote a few hours each week over the course of a few months to substantially improve their scores.
Q: What free tools can you suggest to aid in SAT prep?
A: The College Board releases free, official practice SAT exams on their website; these are much better practice than any unofficial exams written by test prep companies. Students can also use Khan Academy to shore up any gaps they may have in math. Lastly, students should make sure to read! The SAT and ACT test underlying reading comprehension abilities, and we know that those only improve over time through extensive reading of a variety of challenging texts.
Q: Are there any paid tools that are worth the money?
A: MindPrint is an excellent tool for helping students decide whether they would be better served prepping for the SAT or ACT. MindPrint administers an online cognitive assessment from U Penn and then tells you how students with your cognitive profile tend to score on both exams. It also flags when a student might need an accommodation (such as extra time) on the test. Another great tool is Mathchops, which provides a wide range of highly realistic SAT (and ACT) timed math questions, ensuring students receive enough practice drills to improve. Other high-quality materials include the SAT writing and reading guidesby Erica Meltzer, and online and print math materials from 1600.io.
Q: Any final words of encouragement?
A: With ample study, most students typically see their scores improve over time. Also, an added benefit to preparing for the SAT is that it can help students shore up fundamental skills in math and English, which can in turn help boost their performance in school.