Written By


Expert Contributor

last updated

03/16/2020
Each spring, high school seniors and transfer students across the country apply to college programs. For students pursuing a healthcare education, this time can be especially stressful. There's keeping your grades up, researching programs, taking exams, writing essays, and gathering multiple letters of recommendation. It may seem like a lot, but there are a few simple steps you can take to make the entire pre-college experience far more successful. If you're an aspiring medical assistant, CNA, OTA, or if you're interested in any of today's top healthcare careers, learn how to put your best foot forward and beat the admissions game.
School Admissions vs. Program Admissions: What's the Difference?
When it comes to healthcare education, getting admitted to your school of choice is only half the battle. Once you're in, you need to apply to a specific degree program, too. The admissions criteria for the college often differs from that of the program you're hoping to get into, and it's typical that once you are admitted to the school, you need to go through an entirely separate admissions process for your major. Students interested in studying healthcare should pay close attention to both the general admissions and program admissions when researching colleges. Let's start with a more detailed look at the school level.
School Admissions: Key Steps to Success
College applications may seem lengthy and cumbersome, and, well, at times they are. You need to collect and coordinate materials from multiple sources and then send everything to any number of schools across the U.S. (and beyond). To keep things as simple as possible and to make your admissions journey as painless as we can, we've compiled some go-to techniques to use throughout. Keep these in mind as you get ready for college.
Program Admissions: Step by Step
You've cleared the first hurdle on the road to an allied health degree, yet before you can enroll in the classes you need to earn it, you'll have to be accepted into the program. While school admissions and program admissions often overlap, knowing what's expected of you is key.
Admissions Requirements by Program
Below, we break down the average admissions requirements for a variety of popular undergraduate healthcare education programs by degree level. When reading through the tables below, keep in mind that these are only average requirements and researching the exact admissions criteria for your dream school is still important. While these tables provide a good idea of what may be expected of you, knowing the specific requirements for your healthcare program is the only way to ensure you're prepared for admissions.
Admissions Interview Do's & Don'ts
Some healthcare education programs require an interview with teachers and/or other staff members as part of the application process. Interviews give you a chance to showcase your enthusiasm for your major and to explain why you think a particular program is a good fit for your personal and academic needs. This list of do's and don'ts offers some useful tips so you can make the best impression and improve your chances of acceptance.
Do's
Sell yourself
Your admissions interview is your opportunity to shine, especially if your GPA and test scores aren't at the top of the class. Sell yourself, without bragging, by clearly explaining to the admissions interviewer why you think you'd contribute to their program. And don't be afraid to give concrete examples. If you're applying to nursing school, explain a time when you came to someone's aid without hesitation. Sometimes the little stuff can go a long way.
Prepare to ask questions of your own
It's quite common in interviews of all types for the interviewer to ask if the interviewee has any questions of their own. By preparing a short list of thoughtful questions about your perspective healthcare program, you show the interviewers that you've done your homework and have thought critically about whether you'd be a contributing member of their particular student body
Get to know professors beforehand
This especially applies for associate and bachelor's degree-seekers. Academic departments are shaped by the strengths of the professors and staff. Demonstrating an understanding of those who work in the department and how your interests overlap with theirs is a good method for showing your interest in a program and overall professionalism.
Practice, practice, practice
Being a good interviewee takes practice and you should take every opportunity to work on your responses, tone of voice, mannerisms, and prepared questions. It can be helpful to practice with a friend and video record the mock interview so you can evaluate your performance afterward.
Show excitement and be thankful
Interviewers take time out of their busy schedule to conduct interviews. You should try your best to show that you are thankful for their time and that you are excited to have the opportunity to speak with them in-person. An additional way to show that you appreciate their time is to send a follow-up email after the interview and thank them for the meeting.
Don'ts
Don't assume they know your history
Don't assume that interviewers know much about you simply because they've read your application. Go in fresh and ready to explain your interest in a program, and don't be afraid to reiterate points that are already included in your resume, cover letter, or recommendation letters.
Don't worry
One of the best ways to you enter an interview confidently is to trust your level of preparation. If you've given yourself an ample amount of time to prepare for an interview, trust in the fact that you've done your homework and made your best effort to prepare. For many students, this is the best way to reduce worry and remain calm.
Don't be late
Showing up late for an interview sends a bad signal to the interviewer or admissions committee. Do your best to plan ahead, work out travel logistics, and arrive at least 10 minutes early.
Don't try to be someone other than you
When under pressure, some students feel like they need to present a "better" version of themselves, or to be someone else entirely in order to impress an interviewer. Remember that you were selected for an interview based on your own admissions materials, which only represents you and your academic achievements.
Try not to exaggerate, ramble, or carry-on
Sometimes we let nerves take over and can quickly find ourselves over-extending our answers to interview questions. While practicing for your interview, work on responding with clear and concise answers while avoiding lengthy personal anecdotes or extraneous information.
Admissions Tips for Transfer Students
Transfer students looking to gain admission into a new college will have more hurdles to clear on their road to admittance that traditional students, but with the right resources and advice, transferring your healthcare program doesn't need to be a nightmare. Below we provide four transfer tips that will help students maneuver through the challenges of transferring schools with ease.
Meet with a transfers officer
Schedule an appointment with your college's designated transfers officer or an admissions advisor who specializes in helping transfer students. They will evaluate your transcripts and can tell you which of courses satisfy required credits in your new program. They can also provide you with useful tips on which classes to pursue when you enroll and how to take full advantage of all financial aid and academic opportunities presented by the new program.
Show that you've completed prerequisite courses
As a transfer student, your healthcare education program may expect you to possess the credits needed to satisfy the prerequisite requirements. These core courses cover topics from English and history to statistics and anatomy and usually transfer seamlessly from school-to-school. Possessing these prerequisites credits shows admissions committees that you are well on your way to earning a degree and can handle the workload and responsibility of a college education.
Demonstrate a strong GPA
A strong GPA is one of the best defenses against admissions rejection. As you explore healthcare program as a potential transfer student, take note of the minimum GPA required by your program. If you don't feel confident with your grade point average, see if you can retake courses that you did less than great in the first time around. This will not only raise your GPA, but will show admissions officers that you're willing to work hard to earn your education.
Submit new letters of recommendation from current professors
As a transfer student, you may have already collected and sent off letters of recommendation to your original school, but if you really want to bolster your new application, gathering new recommendations is key. Ask your current professors to write your new letters of recommendation, vouching for your aptitude and work ethic in your most recent courses. This will indicate to admissions officers that you've made a good impression with your most recent teachers and have been able to garner their support in the short amount of time you've been studying with them.
How to Improve Your Odds of Acceptance
A strong college application includes more than just a high GPA and impressive test scores. Students who really want their application to stand out among the crowd can take a few extra steps along the way to improve their odds of acceptance into their dream program. Let's break down how make your application that much more impressive.
Schedule an Appointment with Your Admissions Counselor
Admissions counselors often know a program and what it takes to gain acceptance better than anybody. Go online or call your school's admission office and schedule a time to meet with your program's admission counselor. These counselors will give you expert advice on how to strengthen your application and better your chances of acceptance. Make sure you schedule your appointment well in advance of the admissions dealing so you have an appropriate amount of time to heed their advice. Giving yourself a couple months of leave time also allows you to ask follow-up questions or schedule a second meeting if necessary.
Volunteer
Volunteering can strengthen your application and improve your odds of gaining admission to virtually any healthcare program. Look for volunteer positions in hospitals, clinics, or other healthcare organizations that need help. Even if you find a position that isn't exactly related to your desired career, volunteering will show admissions officers that you care about helping people and are motivated to peruse your future profession.
Volunteer work also shows that you are both actively seeking new knowledge to sharpen your skills. For more information on volunteer opportunities for healthcare students, take a look at our volunteer guide.
Work Experience
Although work experience isn't typically required for admittance into undergraduate healthcare programs, it's another excellent want to make your application shine. Search through online job boards for entry-level positions working in hospitals, clinics, or anywhere that you gain experience working with healthcare professionals. Showing the admissions committee that you have work experience in the field can greatly improve your chances of gaining admission. Similar to volunteer experience in healthcare, an actual position in the field proves that you've had hands-on, documented time in a hospital, clinic, or healthcare facility of some kind.
Admissions Advice from the Experts
Our expert, Rebecca Newman, offers some excellent advice for future students in healthcare looking to put their best foot forward during the application process. Rebecca, a Psychiatric Social Worker at Thomas Jefferson University Physicians Department of Psychiatry and Human Behavior, provides individual psychotherapy in Philadelphia, PA. She specializes in working with eating disorders, anxiety, depression, substance abuse, grief and loss, LGBTQIA+ topics, trauma, and adjustment to life changes.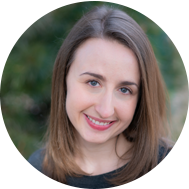 Rebecca Newman, MSW, LCSW is a psychotherapist and writer, specializing in eating disorders, anxiety, depression, infertility, substance abuse, grief and loss, gender and sexuality, trauma, and adjustment to life changes. She earned a BA in Creative Writing from Oberlin College and an MSW from the University of Pennsylvania, where she received the John Hope Franklin Award for Combating American Racism. She works as a clinical supervisor and psychotherapist for an academic hospital system in Philadelphia.
Question 1: I got accepted into the college but not the program, what now?
First, experience your disappointment; it can be really discouraging to come so close to a goal but to not quite make it and feeling upset is completely normal. Once you've felt all the feelings, consider whether this school is still desirable for you without your chosen program. If so, think about other programs within the school and whether they're a good fit for you. If the program is competitive, other students have probably had the same experience in the past. You should ask the program advisor about whether students can re-apply for acceptance in that program once matriculated, and if so, ask about the acceptance rate for internal students applying for admission. Look at the other programs to which you have been accepted at other institutions and consider whether that program will meet your needs and help you towards your career goals. It may be better to have a sure thing at another institution than to risk a "maybe" at one where you were more excited, but may never be able to complete the program you desire.
I don't have a competitive GPA based on what the school is looking for, should I still apply?
Depending on the type of program to which you're applying, grades and scores may not be a good predictor of how you'll be as a practitioner, but rather, things like good assessments and bedside manner are more valuable. In those cases, programs will sometimes consider a combination of grades and relevant experience as candidacy for admission. Often, the minimum GPA and test scores that are provided to ensure that you can handle the academic rigor of the program and are based on their experiences with which scores have tended to indicate that a student will succeed in the university setting. However, grades and scores are not always helpful, as some people are poor test-takers or their grades don't reflect their aptitude for a career in healthcare. In those cases, make sure you have strong recommendation letters from people who know you and your work well enough to vouch for you. Finally, a situation like this would be an occasion to prioritize an on-campus or alumni interview to breathe some life into your application and for the institution to get to know you "off the page."
Do you have any advice for transfer students who are looking to switch institutions to pursue a healthcare degree, in terms of putting their best foot forward in an application?
Be clear about your intention to focus on a healthcare degree at your desired institution and reflect thoughtfully on why you made the decision to previously attend your current university. Even if you are having a negative experience, speak about it diplomatically and focus on what attracts you to your desired institution – is it the close attention from faculty? New research facilities? Community or campus culture? Be specific about the factors that have contributed to your decision to submit this application while expressing some gratitude for your current institution as a place for you to begin your academic journey. Speaking ill of another institution is not a good idea; you may think that you're complimenting the school to which you're applying, but actually, most programs will read that as disrespectful and fear that you may speak that way of them someday. Throughout your application, circle back to your passion about your chosen pursuit and why it's so meaningful to you to make this change at this point in your studies.
What is a personal anecdote from your application/admissions process that you'd like to share?
When I was applying to schools as an undergraduate, I had a very specific academic trajectory in mind and was seeking schools with that particular program. I applied to a broad geographic spread of colleges, but many of them were fairly similar in size and feel, although I did challenge myself to apply to a highly selective university, where I believed I had a very small chance of admission. I completed an alumni interview in my area, which had gone well, and I didn't think much of it until I received a very fat envelope in the mail in March (it actually said "Official Fat Letter" on the exterior of the envelope). While I had already mailed a hand-written thank you note to my interviewer (which you should absolutely always do!), I called him to let him know the outcome, and he told me that of all the students he interviewed that year, he advocated for me the most strongly, and was pleased to hear that I was accepted. While I ultimately attended another institution for unrelated reasons, it was a great example of how meeting a candidate and having their personality shine through has an effect on an otherwise unlikely outcome.
If a prospective healthcare student is considering multiple schools, what do you think is the best way to rank their options.
When applying, ask your guidance counselor or advisor about programs that are a good fit for you academically and based on what you're seeking. For example, some healthcare programs might be geared towards students continuing towards advanced degrees or a more academic practice, but you might be looking to earn a terminal degree and to get out in the workforce. Identify what you're seeking and based on admissions data, make a thoughtful list about which schools are reaches, good fits, and safety options for you.
After you've received admissions decisions, making a real-life choice about a school is a multifaceted process. First, school is about education, and making sure you are getting the best education possible for your investment is a very significant part of this decision. However, we do not make decisions in a vacuum, and things like geography, finances, and campus life should all be factors as you look at the landscape. If you are evaluating multiple schools that are on a similar academic tier, look for elements that are important to you or make your attendance viable based on things like travel cost or scholarships. Your top choice in the end may not be the most rigorous or prestigious program, but might be the one that has the most components of what you're seeking in a program

Admissions Resources
Healthcare students can find many useful websites for tips and guidance as they create their application materials for college. Coupled with the guidance provided by EduMed.org, prospective students can consult these sites below for more information on how to compile the best application materials and tackle your admissions interview.
Forbes: Four Things Colleges Students Can Do To Nail Any Interview
The Princeton Review: Top College Interview Tips
Association of American Medical Colleges: Ten Things to Do To Prepare for Applying to Medical School
American Academy of Physician's Assistants: Five Tips for Getting Into PA School
CollegeBoard: Practice Questions and Strategies for College Interviews
CollegeTransfer.Net: How Does The College Transfer and the Course Credit Assessment Process Work?
College Affordability Guide: How to Make Sure Your Course Credits Transfer When You Do