Written By

Expert Contributor

last updated

11/11/2021
Are you passionate about a specific cause? Do you want to make a meaningful contribution to society? If so, college can be an excellent time to align that fire in your heart with the impactful strategies needed to make your voice heard. As a fixture on college campuses since the 1960s, student activism has played a role in a number of major movements stretching from civil rights and anti-war causes to feminism, education reform, and social justice. Today, student activists have found all kinds of new and innovative ways to bring attention to the causes that matter most to them. Utilizing technology and social media, college activism has taken a different form than back in the 60s, but the goal remains the same.
If you're ready to take a stand for the cause you're passionate about, there's no better time to connect with like-minded students than in college. Discover how you can spread the word about the issues that matter to you, learn how you can be an activist in your daily life, and get expert advice on igniting your inner activist.
How to Get Started as a Student Activist
Students are not limited in their ability to make a difference. In fact, they've played critical roles in activism-based movements for centuries. Learn about the many ways you can get involved below and take your first step toward becoming a student activist.
Step 1
Inform yourself
Understanding issues thoroughly is key to being an effective activist. Read reputable news sources, follow established activists, and participate in school groups devoted to topics you care about. Increase your knowledge and teach yourself how to combat false information.
Step 2
Find your passion and people
Finding others who share your passions is a great first step toward activism. Look for existing student groups via activity fairs, announcement boards, university websites, and social media. If you aren't sure what causes you'd like to be involved in, expose yourself to new people and information by attending lectures, workshops, classes, and events. Look for ways to meet people and talk about topics that interest you.
Step 3
Get the word out
Engaging your peers in your activities is a great way to build resources and increase awareness. Do this by organizing informational meetings, making special announcements before events or assemblies, and writing an op-ed in the school paper. Always be looking for opportunities to share what you're passionate about with others.
Step 4
Turn to social media
Social media plays an important part in activism since that's how most students now stay in touch and learn about important issues. Utilize social media by getting friends to repost information, creating dedicated accounts for groups or clubs, and working with more established activists to provide legitimacy and buzz.
Step 5
Collaborate with campus groups
Working with established campus groups can help you reach more people and spread information about your cause. If your cause is addressing poverty, for example, you could align with a sorority, fraternity, or student government organization to put on a fundraiser and speak about your mission.
Step 6
Start taking action
Until you act, you cannot make a difference. Once you know what you're passionate about and you've assembled a group with similar interests, start adding events, workshops, information sessions, social media post schedules, and other actions to your calendar. Taking action is the best way to move forward as a student activist.
Big & Small Ways to Make an Impact with Activism
You can pursue your activism in both big and small ways. Maybe you want to be front and center at a full-on campus march, or maybe you're more of a behind-the-scenes fundraiser. Perhaps you have technology or writing skills that might be helpful, or maybe asking for donations is more your forte. Movements need individuals with a variety of talents and personalities. We explore different types of activism in this section.
Demonstrations function like marches but typically end with a rallying call. Demonstrators may meet in a central location that features a speaker or other type of event that highlights a cause and increases awareness. Students demonstrating against a political party, for example, may demonstrate at its local office.
Occupations take place in larger, more open areas than the more confined spaces typical of sit-ins. People in occupations may refuse to leave as a way of bringing awareness to a specific issue. Occupy Wall Street provides a recent example.
Popularized during the Civil Rights Movement, sit-ins involve a group of people occupying an area to raise awareness about injustice. Consider, for example, the lunch-counter sit-ins in the 1960s when students occupied these spaces to fight for the integration of public areas.
Petitions get a large number of people to throw their support behind an idea or concept via signatures. Some students may decide to stand in the student life center and collect signatures, while others rely on an online collection service like Change.org. Petitions show leaders that people care about a topic.
Protests are any type of event or activity designed to react against something. A candlelight vigil at the site of a crime against indigenous people can be a protest as can a march against the use of CAPO-farmed animals.
Whether boycotting college sports for gender discrimination or the housing office for socioeconomic inequities, boycotting uses your absence and the absence of a larger group to bring attention to an issue. Students can avoid a certain event or location as a form of protest.
A strike is like a boycott but rather than refusing to purchase a good or service, students refuse to offer their services. For instance, student workers may decide to strike at a college that won't divest from a for-profit prison company.
While internet activism can't replace in-person organizing, it can widen an audience. Students can add to their message by writing guest blogs for well-known campus publications, sharing to student Facebook groups, creating a unique hashtag, or reposting related tweets and Instagram stories.
Canvassing involves recruiting volunteers to leave literature in mailboxes and to speak to people about a particular issue. With a significant focus on education, canvassers use their time and knowledge to help others understand an injustice.
At speak-outs, those who have been on the receiving end of a particular type of injustice (e.g., racial inequality, sexual orientation aggressions, etc.) speak about their experiences and share how it affected their lives. These events can be particularly effective when well attended.
Tabling involves setting up a table and sharing information about a cause or issue. Many colleges provide events for incoming students to learn about various clubs and campus activities. This is a great opportunity to get the word out about your cause and to recruit new members.
Popularized during the Vietnam War, teach-ins allow experts to provide holistic education on complicated issues and to answer participant questions. Rather than focusing on the accepted history, teach-ins bring marginalized voices and experiences to the forefront.
Everyday Activism: Little Acts with Serious Influence
Small acts with serious influence provide ways for college students to make activism a part of their everyday lives. Approaching life intentionally and through a lens of social justice establishes habits for practicing activism as you navigate college life in ways that will endure beyond it. Below are examples of many accessible options for practicing everyday activism and preparing yourself for a lifetime of meaningful influence.
Contact your local representatives
Meaningful change often depends on legislative action. Don't underestimate the collective power of constituents contacting their local representatives. Calling, emailing, tweeting, and tagging politicians on social media are all effective means of applying pressure to effect change.
Invest your money wisely
Even while navigating a college budget, you can create thoughtful habits around how and where you spend your money and even set aside small amounts to invest in social causes. Earmarking a portion of your monthly budget to invest in causes you care about is a practice you can carry with you as your financial situation evolves.
Participate in fundraisers
Fundraisers galvanize community energy and generosity toward a cause. From more traditional methods like telethons and 5ks to viral fundraisers that harness social media and crowdfunding platforms, successful fundraisers often involve a large group of donors each giving a small amount. You can make an impact by participating in fundraisers for causes you care about, even on a small budget.
Vote!
Voting is one of the most essential forms of activism you can exercise as a U.S. citizen. Your vote is always important, but it's especially vital if you are a resident of a swing state. Do your research to learn about your local political landscape. Be sure to register for an absentee ballot if you are away at college.
Further your education with reading
As you develop your intellectual curiosity inside and outside the classroom, make time for reading to solidify and expand your knowledge about the issues that stir you the most. Social issues and the landscape of activism are constantly evolving, and reading is a vital tool in helping you stay relevant and deepen your guiding values and principles.
Shop with purpose
A simple shift from mindless consumerism to intentional, ethical consumption can have a positive impact on society. This means asking yourself some simple questions before you make a purchase: Is this something I need? Could I better spend my money elsewhere or even save or donate it instead? Does this product harm the environment? Is there a more sustainable alternative I could choose?
Support ethical brands
Practice social activism with your fashion choices by supporting ethical brands and avoiding fast fashion. Knowing which companies employ ethical practices can be overwhelming, so utilize tools like the Fashion Transparency Index, a free report on major brands, and Good On You to help you support the right brands.
Speak up
Think of all the things in your life – clothing brands, bands, authors, movies – you've learned about from others. We share what we are most passionate about, and we usually do so without thinking much about it. If there's a cause you want to promote, spread the word by telling your closest friends, using it as the focus of a class project, or promoting it on social media.
Campus Causes to Get Behind
College campuses have a long history of providing students with the tools needed for an environment of enthusiastic activism. From the American Youth Congress in the 1930s to the Free Speech Movement of the mid-1960s, college campuses often act as democratic spaces where students can challenge societal norms and confront injustice through nonviolent action.
Racial Justice
Racial justice causes have long fit comfortably among student-led activism. From the Student Nonviolent Coordinating Committee (SNCC) in the 1960s to the Black Lives Matter movement of today, students have historically played a significant role in propelling racial justice causes. Contemporary and historic areas of concern include the expansion and protection of voting rights, police reform, and economic justice.
Student resources
Political Causes
University campuses are often where students begin to formulate, distill, and champion various political causes. College Republicans and Democrats have a significant influence, but smaller groups like the Young Democratic Socialists of America and the Libertarian Party also have campus organizations across the country. Additionally, single-issue groups also make their voices heard on campus. Whether it's anti-war demonstrations in the 1960s or the anti-abortion Students for Life, the college campus is a vital space for free expression and free speech.
Student resources
COVID-19 Response
Across the country, student response to campus-based COVID-19 protocols energized students in various ways. Schools with vaccine mandates received push-back from students protesting mandatory vaccinations, testing, and social distancing protocols. Conversely, students siding with science rallied against institutions that they feel failed to provide a safe environment for students, staff, and faculty.
Student resources
Worker Rights
Students interested in advocating for worker rights can find a political home within various groups. From pro-union groups that span ideologies to student Democrats to the Socialist Worker Student Society, worker rights groups have a long history of advocating for both campus staff and worker rights on a national and global scale. Particular areas of interest include raising the minimum wage and equitable hiring practices
Student resources
Cost of Education
Participating in higher education is cost-prohibitive for many. Additionally, students graduating with a mountain of debt enter the workforce at an economic disadvantage that wasn't the case a generation ago. Events like the Million Student March organized students at over 100 schools across the country to protest the rising tuition rates at the heart of the issue. Related areas of activism involve canceling student debt, raising campus minimum wages, and supporting national political candidates who support these debt-cancellation and campus-based issues.
Student resources
Gender Rights
Maybe the oldest advocacy group for women's rights on campus is the American Association of University Women (AAUW). Founded in 1881, the group boasts thousands of members and funds grants, scholarships, and community action projects while funneling millions of dollars into research. Colleges and universities also typically play home to many gender-based groups like Women in Medicine, Organization of Afro-Latinas, and the Society of Women Engineers. These groups advocate for equal rights while providing a community of like-minded individuals outside of the classroom.
Student resources
Sexual Assault & Abuse
Sexual violence on campuses is a serious issue, and students are on the frontlines in challenging schools to mitigate abuse and provide adequate resources for victims. The most prominent platform for sexual assault and abuse student activism is the Rape, Abuse & Incest National Network (RAINN). This group and others like it help students raise awareness about sexual violence on campus while advocating for student safety and education. RAINN also provides a network of sexual abuse survivors willing to speak at campus events.
Student resources
Sexual Health
Many colleges and universities provide students with sexual health resources and support groups. These groups expand sexual education for college students, increase awareness of sexual health needs in a school community, and introduce learners to various sexual health support networks. Groups like the Guttmacher Institute, Kinsey Institute, and the American Society for Reproductive Medicine all advocate for safe and healthy sexual experiences for students. Additionally, groups promoting abstinence on campus also provide educational opportunities for students.
Student resources
LGBTQ Issues
Student clubs, groups, and organizations focusing on LGBTQ issues are prevalent and advocate for LGBTQ rights while also providing students with a safe, community-based environment. Popular campus groups include the Queer Student Alliance, LGBTQIA People of Color Alliance, and Delta Lambda Phi, a national fraternity for gay, bisexual, and progressive men. These groups provide a confidential and safe space for both queer students and their allies.
Student resources
Environmental Action
Environmental advocacy groups have a seemingly endless list of campus chapters. These groups include large, influential entities like the World Wildlife Fund as well as smaller, more targeted environmental initiatives. Environmental action groups also commonly provide volunteer opportunities where students can both help the environment and enhance their resumes. Other popular groups include Food Not Bombs, Net Impact, and American Water Resources Association.
Student resources
5 Tips for Safe & Effective Activism
Unfortunately, activism can sometimes turn dangerous because of extremist and unruly behavior, so students need to take precautions to stay safe and effective in their missions. The following tips can help you practice safe and effective activism.
Know your surroundings
Always have a good sense of where the points of exit are and how you can easily get to them if necessary. Observe those near you to see if they are approaching the demonstration or sit-in in the same spirit as you. If not, consider relocating yourself to a safer area.
Come prepared
Activism often involves long days without access to many comforts or even necessities, so make sure you're prepared. Bring lots of shelf-stable snacks, a refillable water bottle, ibuprofen, sunglasses, a hat, and cash. Wear shoes you can comfortably be in for hours, and consider bringing reading material or homework to stay occupied during downtime.
Know your rights
The First Amendment of the U.S. Constitution protects the right to both free speech and peaceful demonstrations on public property. Individuals also have the right to film and document what happens in public spaces. If the police or others try to stop you from demonstrating or try to seize what is rightfully yours, politely decline until a lawyer is present.
Go with a group
Whenever possible, do not attend a protest or rally solo. Gather others with similar beliefs, so you can have strength in numbers both in terms of representation and safety. If possible, create roles within the group to enact should anything go awry. For example, one person might carry the first-aid kit while another monitors surroundings. Try to stay with your group and avoid being separated. Make sure you have an agreed-upon location to meet up again in case you do lose track of one another.
Check your ego
Anytime you take your activism to the public arena, remember that it's not about you. Whether protesting gender discrimination, climate change, or racial injustice, remember that the goal is to raise awareness about the issue and not to promote yourself.
Igniting Your Inner Activist: Expert Q&A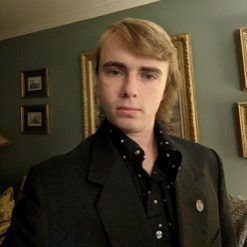 Holly Parsons (formerly known as Jeb Edmondson) works as a member of the legislative team with StepUp, a nonprofit advocating for the transgender community both nationally and at the state level. She was the student representative for the department of multicultural student affairs at the University of North Georgia where she advocated for minority groups on campus, ensuring they were both represented and received proper funding. She also spoke before the Georgia Senate in this capacity and advocated for decreased regulations on student freedom of speech.
Q: What advice do you have for students who want to get involved in advocating for causes they believe in?
A: Get involved early and partner with other campus-based groups. Make your group not just a force on campus but a force in the larger community. On campus, I would advise hopeful activists to connect with their student governments to make sure that they receive proper support and funding. Like it or not, money is the lifeblood of activism, and working with your college's student government can both ensure funding and legitimacy for your group.
Q: What is the biggest mistake students may make in trying to become activists?
A: The main mistake I've seen is a tendency among activist groups to dissolve into petty infighting. To make progress, activist groups must present a united front – both internally and externally. It can also weaken both the activist group's legitimacy and their ability to advocate for themselves. The other mistake I have seen is the failure to take action.
Q: Where can they find general resources for learning what it means to be an activist?
A: Honestly, it depends on what they plan to advocate for. I would look into more prominent non-student activist groups to find out what they are doing and bring work like that onto campus. I would also look into national student activist groups. Many of them offer tools and meeting ideas that can provide a great jumping-off point for groups just starting out.
Q: Where can students turn for support on their campus when trying to organize?
A: I would reach out to national groups, both those focused on the issues you hope to advocate for in general and on student activist groups in particular. I would also reach out to groups that already exist on campus whose cause is similar to yours. This can both increase your group's profile on campus and build a sense of community between groups that have a common cause.
Additional Resources
Campus Organizing Guide for Social Justice Groups
Campus Activism created this guide to help students understand the steps to take when organizing.
Bryn Mawr provides resources on the history of campus activism to help students understand those who came before them.
Wired put together this comprehensive guide on how to prepare to protest and how to stay safe while protesting.
The Seattle library created this resource to ensure students know how to engage safely in activism.
Up Against the Law Legal Collective
This nonprofit volunteer group supports activists by ensuring they understand their rights and connecting them with pro bono support when needed.
Permanent Culture Now answers this question with a resourceful page dedicated to educating students.
Why Being a Student Activist is More Than Just Being Mad about Something
HuffPost published this op-ed on what it truly means to be a student activist.
Advocates for Youth created this handbook that provides extensive information on what it means to organize, how to do it effectively, and where to find those who are like-minded.