Written By


last updated

11/27/2019
It's no secret that healthcare in rural America needs help. Facilities are few and far between, infrastructure and equipment are aging, and insurance networks don't always reach the people and places that need them the most. So what does this mean? For the people who live beyond urban and suburban care, diseases can go unnoticed, mental health can go untreated, and addiction and obesity can reach dangerous levels.
A number of systemic changes have been recommended by healthcare professionals and lawmakers to tackle some of these issues: more federal funding for relevant non-profits, the addition of community health workers, and the expansion of telehealth services, among others. These could make (and in some places have made) a measurable difference. But the fact remains: 20% of Americans live in rural communities, and just 11% of physicians work there.
If you're a medical and health student or professional, working in rural America may seem undesirable, but it could be tremendous opportunity. It's the chance to diversify your skillset, network in ways you never thought you could, and even earn a higher salary than you might if you worked in or near a city. The following guide outlines 6 reasons why every student and professional in healthcare should consider working in a rural or near-rural community, and 4 keys to surviving the move when you actually do.
6 Professional Benefits of Working Rural
Working in rural healthcare may not be for everyone. If you're accustomed to life in the big city with a Starbucks or Dunkin' Donuts on every corner, moving to and working in a community with a single stoplight may be the epitome of culture shock. But for some, either the adventurous or those with experience or comfortability in non-urban areas, a rural post could be just what the doctor ordered. What's more, you may find the compensation package well worth the countryside move. Here are six professional benefits to look for when considering a job in rural healthcare:
1
Higher salaries
Healthcare facilities, hospitals, and non-profits located in rural areas often use competitive salaries to attract talent. According to a recent article by FierceHealthcare, internal medicine physicians in rural areas earn more than $250,000 per year, on average. And a 2019 study by the New England Journal of Medicine Career Center found that rural salaries tend to reach 10% more than those in urban areas, without adjustments for cost of living. For example, registered nurses who work in rural areas, especially those who commute from an urban area or rural setting to a job in a remote location, earned approximately 5% more per year than their colleagues who work and live in urban areas. In either case, the potential for an overall higher salary can serve as a great incentive.
2
Signing bonuses
Healthcare professionals working in rural areas may also receive signing bonuses. The New England Journal of Medicine Career Center reports that some non-urban job opportunities can offer signing bonuses as high as $100,000, albeit that's mostly for physicians. Signing bonuses are not a given for all rural positions and vary depending on the area. Bonuses may also come in the form of relocation packages that cover moving expenses. Healthcare professionals who pursue careers in rural areas and receive a signing bonus should understand any restrictive terms that come with it. For example, they may need to work at a facility for a certain number of years to ensure that they receive the full amount of the bonus.
3
Benefits & assistance
Many healthcare facilities offer exceptional healthcare insurance for their employees as a means to recruit and retain talent, as well. Insurance benefits may include health, dental, vision, and life coverage. Employers may also provide additional benefits and assistance, sometimes in the form of professional association dues waivers or payment for licensure or continuing education. Employers in rural areas may have partnerships with local research facilities in universities, which can be an attractive factor for healthcare professionals with an interest in research, adjunct teaching, and publishing. Employees may also find more flexible job scheduling, paid time off, sick leave, and research sabbaticals.
4
Student loan forgiveness & tuition reimbursement
Rural health professionals may find incentives such as a student loan forgiveness, tuition reimbursement, or other government incentives. In some cases, such as professionals working in Oregon, healthcare employees may be able to pay off up to 20% of their existing college loans. Loan forgiveness programs help students cover education-related expenses in exchange for their services in an underserved location. Loan repayment programs help professionals who have already completed their education to payoff educational debt. Furthermore, healthcare professionals may also be eligible to receive thousands of dollars in tax credits.
5
Stipends
Historically speaking, primary care services provided by healthcare professionals in rural communities have not been compensated at the same rate as those carried out in urban areas. The Affordable Care Act's Medicare Primary Care Incentive program helps generate bonus payments for healthcare practitioners based on their geographic location and shortages in the area. Additionally, state-funded rural residency stipend programs provide medical students with stipends. In Tennessee, for example, training physicians can receive $35,000 per year for up to four years, depending on the length of their medical training residencies.
6
Multiple hats for experience
Working in a more remote community presents the opportunity to expand your professional skillset. This includes serving as community service workers who actively engage with local residents and offer assistance both in and outside their place of employment. You can take advantage of your status as a healthcare provider in these smaller settings to become a trusted and valued member of the community.
Rural Healthcare Profile: Tennova Healthcare/Kazoo Pediatrics
Tennova Healthcare/Kazoo Pediatrics is located in the small town of Tullahoma, Tennessee. One of its practicing pediatricians, Dr. Matthew Campbell, cites the state of Tennessee's residency stipend program as one of the primary components of his success in the field. According to the Tennessee Center for Health and Development, Campbell reported that he wanted to establish a pediatrics practice in a small town comparable to where he grew up in Georgia. The residency stipend allowed him to complete a pediatrics residency, offset his school debt, and helped him and his family settle into rural life in Tullahoma.
The Tennessee Center for Health Workforce Development's rural rotation program offers primary care residency programs in all major areas of the medical field, including psychiatry, family medicine, internal medicine, pediatrics, and gynecology. The flexible program takes into account young physicians' educational and clinical requirements. Additionally, the program compensates participants for any travel-related expenses. Its residency incentive program provides residents with $35,000 per year. As seen with Dr. Matthew Campbell's career, young professionals who take advantage of rural healthcare incentive programs can garner a springboard for their career and achieve their medical and personal goals.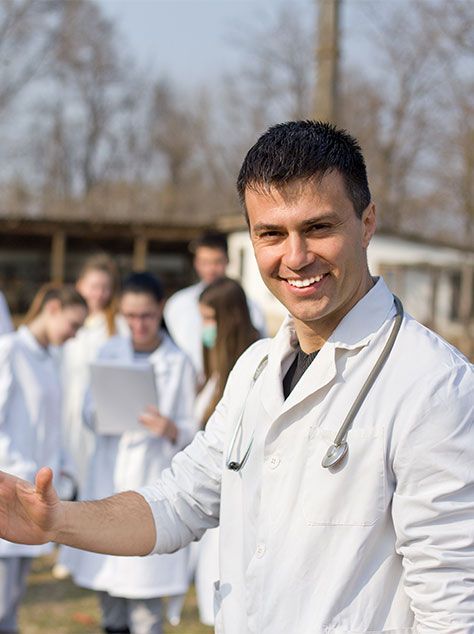 4 Keys to Thriving in Rural Healthcare
If you've decided to apply for a rural healthcare position, you've decided to make a difference. Maybe it's something you've wanted to do for a long time, or maybe a nice compensation package was too good to pass up. Regardless, you're on the way. But are you ready? If you have a history living or working in a rural setting, this section may not be for you. But if you live or work within walking distance of more than one café or have ridden a subway in the last 24 hours, read the following keys to success carefully.

Find Your Fit
One of the best ways to locate a job in healthcare in a rural area is to determine which geographic location would best fit your personal and professional needs. If you have a desire to live and work in an extremely remote area, there are certainly opportunities in the United States to do so. In these cases, you may find yourself living in an area in which no neighbors, stores, or restaurants are close by and you need your own transportation to get around. Alternatively, there are areas classified as rural settings that still provide its residents with access to art and cultural events, community activities, nightlife, and more.
Second, aside from the social and cultural aspects of a rural location, prospective rural healthcare workers should consider what the geographic area has to offer them. For example, if you have an interest in rock climbing, fly fishing, or off-roading ATVs, it may be personally beneficial to locate jobs in an area that can provide terrain for those activities. Likewise, it is important to consider the local climate and decide if you wish to live among snowcapped mountains of the West, on the plains of middle-America, or perhaps in swampy areas of the deep South.

Get Involved
Participating in school events, farmer's markets, and other group activities can help you stay active, make friends, and meet people in the community. If you're used to social interaction, this can be critical. Professionally, you may even use some of these events to cross-promote preventative health measures/campaigns such as immunization or general health literacy.
As mentioned above, the social component of practicing medicine or working in healthcare in a rural setting is an important factor. Many young professionals who move to rural areas wish to stay active, make new friends, and find daily self-fulfillment while living in their communities. Individuals can take advantage of social functions, including local school events, farmer's markets, art crawls, flea markets, and organized social clubs to boost their personal and professional connections to their new area.

Embrace Technology
Physicians and other medical health professionals can face a variety of daily logistical and financial challenges when working in a remote or rural location. With fewer patients to serve, revenue at these facilities is much lower than its urban counterparts. Additionally, access to the necessary medical equipment and specialized supplies can be increasingly difficult.
Rural hospitals and healthcare facilities today are finding ways to serve their remote areas with declining populations across the U.S. Technology plays a significant role in providing these patients the same quality and speed of care as well-staffed and adequately funded facilities. As evidenced by the initiatives taken at Lost Rivers Medical Center in Arco, Idaho, rural facilities look to modern technology services such as Telehealth, Telemental Health, and Telepharmacy to bridge the gap. Facilities use this technology to track patient health, purchase hi-tech equipment, order prescriptions, and more.

Stay Connected Professionally
Living and working in rural areas can be challenging, especially for people who have less experience with non-urban lifestyles. It is important for healthcare workers to maintain relatively active social schedules with their co-workers, neighbors, or others in the community to stay connected both socially and professionally.
Young professionals in the healthcare industry who live in remote areas may need to go the extra mile to establish meaningful personal and professional contacts, especially if they are new arrivals on a well-established scene. For many newcomers, it is important to identify local events, gatherings, and clubs of social significance that are popular with local residents. By establishing a connection with locals and other professionals at these types of events, healthcare workers in rural areas are more likely to find enriching activities, professional support, and old-fashioned comradery.
Furthermore, a healthy relationship with co-workers and community members outside of work allows you to become more in-tune with the needs of the local community. By spending time with others in the area, healthcare professionals can learn how they fit into the socio-cultural environment as new arrivals and, most importantly, gain a better understanding of what colleagues and locals in the area value in their daily lives.
Q&A with a Rural Health Professional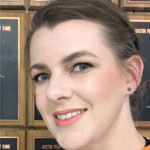 Lindsay Hannapel, MSN, RN, APRN, FNP-C, is a Family Nurse Practitioner in the Nashville Metro area. She has over a decade experience in adult health that varies from acute care settings to long-term care. She and her husband, along with their children, relocated to Nashville from Los Angeles in the hopes of allowing their children to grow up in nature while being exposed to cultural diversity.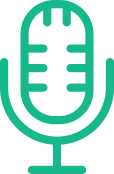 1. What are some of the challenges that rural healthcare professionals encounter when pursuing careers in remote geographic areas, in your experience or in what you've witnessed others experience?
I think that some of the challenges include the actual availability of jobs. In some areas, especially those that are without hospitals, or even critical access facilities, the availability of healthcare providers is dwindling. Providers are retiring and closing their businesses. They aren't hiring additional providers to carry on their caseload like people may have in the past. It is a pretty bold move to start up a clinic when it appears that they are only closing in these areas. I would encourage people to consider some of the federal programs available to them, like HRSA [Health Resources Services Administration]. Not only will these programs help pay back student loans over time, they can actually help you identify areas across the country that have a large need for more access to healthcare.
2. What are some tips for young professionals in the healthcare field who secure positions in a rural area? As in, what are some tips for success that might be especially helpful given the setting?
Learn everything you can! If you can find a seminar or continuing education, take it. Grow your skillset and make it as large as possible. Some of the most interesting coworkers I've ever had came from critical access facilities. Just because they lived in a remote or rural area did not mean they didn't see very interesting and unique health issues. They certainly weren't removed from true emergencies. They just didn't always have as many hands and equipment available to help as they would like. The way they could treat or stabilize patients for transport to an urban area for treatment was amazing.
3. What are some things that healthcare professionals in rural areas can do to connect with their community?
As a healthcare provider you need to immediately search the community to identify other healthcare providers and services. You need to know what specialty services are available if any. You need to know what hospitals are available and what their limitations are. Even though doctors in rural area have huge skill sets, they will still have to refer patients regularly. You have to know where to send them that is a reasonable distance for patients will never follow through. Beyond just looking up the information, actually go and meet these people. Put a face with their name so they can do the same for you.
Next, get involved in the community. Show up for Chamber of Commerce events. If you have kids, put them in sports, music, etc. Meet people in the community. Let them be curious about what you can offer them. Show them that you have a real interest in the community as a whole. If they grew up going to the same doctor that their mother and grandmother also went to, why in the world would they want to come see you? Give them a reason to.
4. Do you recommend that healthcare professionals who have an interest in working in rural areas start their careers that way (in order to take advantage of various programs and incentives) or should they wait until they are seasoned professionals/mid- to late-career to venture out?
Some of the programs available currently, especially those related to student loan repayment, aren't necessarily open to new providers. I would say that shouldn't discourage them from continuing to look in these areas for employment. Areas of true need are going to be open to any provider.
5. What are characteristics or personal traits of people who thrive in healthcare jobs in rural settings?
Character traits for rural health care providers will of course vary greatly. One of the commonalities would be a genuine desire to help the underserved, though. I would also say that they are bold and not afraid to really grow something from the ground up. They can't be afraid to fail. If you didn't want to help these people, no amount of money could sway you.
6. What are some recent shifts, within the last 10 years, that seem to be improving the quality of life and work-life for healthcare professionals in rural areas?
I have noticed a shift in facilities of all sizes when it comes to the use of hospitalists. This allows general practitioners to focus on health promotion and chronic illness with routine clinic hours. Hospitalists cover the inpatient care and acute problems. Follow-up post discharge is then sent back to the clinic providers. This allows a better work-life balance in my opinion. Doctors no longer have to spend their mornings rounding in the hospital, followed by a full day of clinic visits, followed by the entire evening being spent back at the hospital with new issues. What used to be the job of one person has now become that of many. This allows for excellence in each of the different settings, which I think really benefits the patients.
Rural Health Resources
Healthcare professionals who wish to learn more about rural healthcare jobs need to set aside time to conduct research before applying. It is essential for you to understand the challenges and potential solutions for professionals in these areas, including new initiatives at the local, state, and federal levels. In the section that follows, we offer 10 great resources that will help readers make a more educated decision about their future career in healthcare.