Written By


Expert Contributor

last updated

07/21/2020
Everyone knows a nurse or two, and you visit the doctor at least a couple times a year (or at least you should). But what about the guy who made your classmate's state-of-the-art prosthetic arm? Or the woman who dropped into the wilderness in the dead of winter to give an injured hiker first-aid? Many of today's medical and health professionals are highly visible and interact with dozens of patients every day, while others do much of their hard work behind the scenes or away from view.
If you're interested in the unique, creative, and somewhat unusual careers in care, this guide is for you.
Healthcare Careers for the Creative
If you find yourself enjoying both left-brained and right-brained courses and activities, a creative healthcare career helps marry those two interests. Many creative roles exist in this sector, but you may not have heard about them previously.
Prosthetics Technician
What do they do?
Prosthetic technicians support orthotists and prosthetists by building, repairing, and maintaining required prosthetics for their clients. A common day may include fitting an artificial limb for a new client, repairing a brace, or selecting strong and lightweight materials for creating a new prosthetic. They must be good at working with their hands and using industry-specific technology.
Who hires them?
Common employment settings include hospitals, long-term care facilities, manufacturing facilities, and prosthetists' offices.
How much do they earn?
$39,190 (Median 2018 wages)
How can I get started?
Some programs require only a high school diploma/GED and on-the-job training while others require an associate degree lasting two years. Learners must also pass a certification exam if their state requires it.
Learn more
Prosthetic Technician Certification. The American Board for Certification for Orthotics, Prosthetics, and Pedorthics provides details on certification requirements.
Art, Dance, or Music Therapist
Healthcare Careers for the Unconventional
Unconventional healthcare careers refer to those jobs that many people just don't know exist. These professionals perform incredibly important tasks, but they aren't the first person you think of when it comes to careers in care. That being said, these roles can be extremely fulfilling – and lucrative.
Medical Waste Technician
What do they do?
Also known as biomedical waste handlers, these professionals ensure that toxic materials are disposed of in a way that protects both humans and the environment from harm. They collect contaminated materials, put them in travel-safe disposal containers, and dispose of them according to legal and regulatory requirements.
Who hires them?
These professionals are typically hired by waste management companies but may work in hospitals, clinics, laboratories, research facilities, and other locations that produce hazardous waste.
How much do they earn?
$42,030 (2018 median wages)
How can I get started?
Most employers require individuals to possess a high school diploma or GED. They typically participate in at least 40 hours of on-the-job training before beginning work. They must also stay up to date on new rules and regulations around waste disposal.
Nuclear Medicine Technologist
Correctional Facility Medical Assistant
Dosimetrist/Radiation Therapist
Healthcare Careers for the Calm in the Storm
Providing a sense of calm to clients and patients during difficult times takes empathy, professionalism, and levelheadedness. If those words sound like you, check out these jobs.
Organ and Tissue Procurement Technician
What do they do?
Also known as tissue recovery technicians, these medical professionals work to harvest organs and tissues in patients who died as organ donors. They possess special training in aseptic recovery, proper collection techniques, and ways of transporting the harvested materials so they can be used in another in-need patient.
Who hires them?
They typically work in hospitals and other types of clinics.
How much do they earn?
$47,300 (median 2018 wages)
How can I get started?
The majority of organ and tissue procurement technicians possess a diploma, certificate, or an associate degree. Some states set regulations around tissue recovery technicians, making it important for learners to check with their state board. Some students also seek out certification to stand out in the job market.
Learn more
National Board for Surgical Technology and Surgical Assisting. The NBSTSA provides credentialing and certification and champions the work of these professionals.
Health Care Careers for the Adventurous
If you want to pair your adventurous spirit with work in the healthcare field, these jobs may be right up your alley.
Event Medical Support
What do they do?
Event medical support specialists work at outdoor festivals, concerts, sporting events, and other large events to provide medical services in the event of an emergency. A specific job title doesn't really exist in this field, but common roles include paramedics, EMTs, emergency care physicians, and critical care medical technicians.
Who hires them?
Many of these professionals are hired by event management companies on contract basis, but some venues may also have on-staff medical support.
How much do they earn?
Salary depends on the level of care an event medical support specialist provides. Paramedics, for example, earned median salaries of $34,230 in 2018/
How can I get started?
Educational and training requirements also vary by specific title. If working as an EMT or paramedic at an event, you likely possess a diploma, certificate, or associate degree and CPR certification. These professionals must hold licensure. Some states also require candidates to receive certification through the National Registry of Emergency Medical Technicians.
Learn more
ADV Medics. This organization supplies event management support for festivals, sporting events, filing sets, and other settings.
Expedition and Wilderness Paramedic
Animal-Assisted Therapist
Forensic Science Technician
Health Care Careers for the Lone Wolf
While some individuals like working alongside coworkers, others prefer solitary workdays. If that appeals to you, check out these roles.
Medical Statistician
What do they do?
Also known as health informatics specialists, these professionals used their advanced knowledge of data to inform and create better patient outcomes. The data they leverage can help improve treatment plans, prevent diseases before they spread, and develop new processes for care.
Who hires them?
Medical statisticians may work at hospitals, physicians' offices, community health clinics, pharmaceutical companies, or research laboratories, to name a few options.
How much do they earn?
$88,190 (median 2018 wages)
How can I get started?
Medical statisticians need a master's degree in statistics, health informatics, or an MBA with a focus on healthcare informatics. These professionals do not need to hold state licensure at this time, but pursuing certification can help them stand out.
Learn more
American Medical Informatics Association. Members of AMIA receive access to an annual symposium, virtual informatics education, a clinical informatics conference, and a regularly-updated resource center.
Software Developer for Medical Apps
Career Profile: Drama & Play Therapist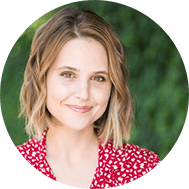 Katie Lear is a drama therapist, play therapist, and licensed counselor who specializes in helping children overcome anxiety and trauma. She uses creative arts techniques as well as cognitive behavioral therapy to help children and families overcome fears and adapt to changes and hard times in life. A former New Yorker, Katie worked in all five boroughs as well as taught classes on play therapy for the refugee community in Athens, Greece. She now works in private practice in North Carolina.
1) How did you first hear about your role and what drew you to it?
I first heard about drama therapy while working in theater in New York City. I majored in acting at NYU Tisch School of the Arts and auditioned for a theater company that performed for audiences in mental health settings, like hospitals, shelters, and halfway houses. I felt more fulfilled, creative, and excited about working in mental health than I did about attending auditions for plays that only my close friends or parents would ever see. That's what motivated me to go back to grad school to become a counselor and drama therapist.
2) What suggestions do you have for someone considering becoming a music, dance, or art therapist?
If you are considering a career in creative arts therapy, I think it's very important to be strategic about how you're going to support yourself financially. Unlike other mental health professions like counseling or social work, in most states the creative arts therapies are not legally recognized. This can make it difficult to work in some settings, like hospitals or mental health agencies, because you may not be able to have insurance cover your therapy sessions. Think about the kind of clients you might like to work with, and where you envision yourself practicing therapy. I'd also encourage you to reach out to other professionals in your chosen field to see how they're making it work for themselves. You may find in the end that it is helpful to get your training in a graduate program that also gives you another license, like counseling, since this expands your options for work.
3) What does a typical day look like for you?
A typical day for me starts with making phone calls, writing notes and documenting my sessions, and generally doing a lot of the same busywork you'd see any mental health professional complete. Being in private practice allows me to set my own hours, and I take a break in the afternoon to exercise and refuel. In the afternoon when kids get out of school, it's showtime! I work with kids one-on-one using imaginative play, role-playing, and other art and drama techniques along with more traditional counseling to help children overcome anxiety or move past trauma. Each hour of therapy is different, and there are many surprises and unexpected twists and turns. I'm never bored. I find that using drama helps kids to explore real issues through "pretend" experiences, which makes them feel safer and easier to talk about.
4) What sort of training did you do to qualify for your job?
To qualify for my job, I first pursued undergrad training in theater. I have a BFA in Drama with a focus in acting from NYU. Next, I went to a 2-year intensive grad school program in mental health counseling, where we attended school year-round and also began interning in the student counseling office at our university. After graduation, I had to practice under the supervision of a more senior therapist for about 2 years, and also pursued independent study with the North American Drama Therapy Association to get my RDT credential, making me an "official" drama therapist. After finishing my supervised hours and postgrad training, I was ready to work on my own in private practice.