Written By


last updated

10/18/2023
Are you a technology lover fascinated by the human body? Do you have an interest in finding things unseen and helping people in the process? If so, you may be the perfect ultrasound tech candidate.
Ultrasound techs and sonographers are allied health professionals that use cutting edge technology to take internal images and videos of a patient's body. These images are critical in providing doctors with information necessary to diagnose and treat a wide array of medical conditions.
If you are a prospective ultrasound tech student, you may be eager to take the first step down this exciting new path but have questions about the best programs and how long they take to complete. There are several academic pathways into this booming field, ranging from certificates to associate and bachelor's degrees. The path that fits you best will depend on a variety of factors. Read on to learn how long schooling for ultrasound techs is, how to get started, and how the best programs prepare you to take lifesaving images as an ultrasound tech or sonographer.
Sample Ultrasound Tech and Sonography Program Timeline
Like any educational pathway, becoming an ultrasound tech takes time and dedication, and different programs can vary significantly in length. Your individual timeline will be affected by factors like your specialization and previous healthcare experience. Earning an associate degree in sonography takes approximately two years to complete and allows you to begin entry-level work in the field, while a bachelor's degree typically takes between three and four years.
Pre-Program
Before beginning an ultrasound or sonography program you need to have earned a high school diploma or GED. This is an excellent time to research schools you'd like to apply to and learn more about the benefits of becoming an ultrasound tech to prepare yourself as best as possible for an exciting new career.
Year 1
The first year of a sonography program consists primarily of introductory coursework and hands-on training. Students that already have already completed some college or prerequisite courses may be eligible for accelerated programs, while those that already have an undergraduate degree can apply for post baccalaureate certificate programs that can take between one year and 24 months to complete, depending on the course and student's pace.
Year 2
Year two is typically the last year of didactic and hands-on training for those enrolled in a certificate or associate degree program like the one offered from Fort Hays State University. During this time, students complete required clinicals and begin preparing to take certification exams. Two year sonography programs are both common and popular.
Year 3
Students that are wanting to pursue a bachelor's degree, advanced specialization, or research opportunities will need to allot 3-4 years for school. The Massachusetts College of Pharmacy and Health Sciences offers a 3-year accelerated program for those wanting to complete their bachelor's degree in diagnostic medical sonography quickly.
Post-Program
Congratulations! After completing your sonography program, you will begin preparing for your required certifications exams and explore your state's licensure requirements. This is an excellent time to network with other allied health professionals and consider professional membership in a professional organization like the Society of Diagnostic Medical Sonographers, to help you stand out to employers as a prospective applicant.
Ultrasound Tech and Sonography School Spotlights
When you begin to explore your educational opportunities, it is important not only to ask yourself how long is ultrasound tech school, but what is the best school for me. Let's explore some well-rounded sonography school program options, including those of different lengths.
Oregon Institute of Technology

Oregon Tech, also known as the Oregon Institute of Technology, offers a Bachelor's of Science in Medical Sonography. Located in beautiful Klamath Falls, Oregon Tech prides itself on providing its students with a full-time externship their senior year that allows students to gain real world experience. The program's hybrid format offers a mix of online and in-person classes and takes an average of four years to complete. They program's one-on-one professor-student education and dedicated study groups that have resulted in a decade-long pass rate of 100% on the American Registry for Diagnostic Medical Sonography (ARDMS). Oregon Tech requires students to complete prerequisite courses, including chemistry, algebra, medical terminology, and public speaking, before moving on to their medical imaging coursework.
Pima Medical Institute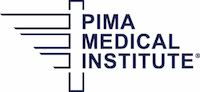 Pima Institute offers an Associate Degree in Diagnostic Medical Sonography in person at one their three campuses located in Phoenix, AZ, El Paso, TX, and Houston, TX. Pima Institute offers hands-on training and professional development to help students feel confident entering the field as sonographers. As of 2023, tuition for the program is $46,574 and takes 22 months to complete. Pima Institute offers career services to their students as well, helping them with resume building, job applications, and interview skills to land a job after graduation.
Washburn University

Washburn University offers a one-year certificate program with three areas of study to choose from for students with an associate degree or higher in a healthcare program . Students can complete their didactic coursework in general sonography, cardiac sonography, or vascular sonography completely online. Clinicals must be completed in-person, but students can do so at a facility near their home, making this an highly flexible option for students with other obligations. The program is accredited by the Commission on Accreditation of Allied Health Education Programs (CAAHEP). After finishing a one-year advanced certificate, students can pursue additional specialty areas if they would like, however each additional certificate adds another year to the time they spend in ultrasound tech school.
Factors Affecting the Length of Ultrasound Tech & Sonography Schooling
The path to becoming an ultrasound tech looks different for each person. The type of degree you want, your previous education, and your desired specialization can heavily influence the time and route you take to become an ultrasound tech. Let's explore some of these differences and how they might affect your timeline.
Educational Background
All ultrasound tech schools will, at a minimum, require you to have a high school diploma or GED beforehand. Having a high school diploma or GED prepares you to enter a standard associate or bachelor's in sonography program, while some college courses, or a college degree, will allow you to enroll in accelerated programs and courses that expand on the foundation you've already built.
Program Delivery Format
Allied health professionals of all kinds, including those entering ultrasound tech school, will always be required to attend in-person training in order to earn the clinical experience they need to be successful. However, didactic courses can be delivered in traditional, hybrid, or online formats. Students that already have an associate degree in a healthcare field may be eligible to move more quickly through online courses and complete clinicals near their home or in a facility where they already work.
Program Type
It is important to take the time and consider personal factors that will affect how long it takes you to complete ultrasound tech school. Accelerated programs take place on condensed timelines that allow students to finish and begin working sooner. However, these programs usually require previous training or related work experience. Traditional, full-time schooling for ultrasound techs provide many students the time necessary to fully understand the course material while part-time courses are excellent for students looking to work and/or tend to personal obligations while going to school. Certificate program—which typically take one year to complete—are significantly shorter than associate and bachelor's degree pathways, which can take two or four years to complete, respectively.
Specialty
Specialization can add time to how long schooling is for ultrasound techs because each specialty will have unique requirements and clinical hours that must be completed. Although it may represent a greater time commitment upfront, specialization is a great way to make yourself more marketable and more likely to earn a higher starting salary.
Sonography Specialties and Their Impact on Schooling Length
Entering the field of sonography allows you the opportunity to specialize in a variety of areas. Many sonographers ultimately train in more than one specialty in order to optimize their career options and expand their knowledge. While earning additional specialties can open more doors, it can also impact the amount of time you spend in ultrasound tech school and in training. Take a look at the specialties we've listed below for an idea of how they impact your schooling length.
Abdominal Sonography
Abdominal sonography is among the most desired and in-demand specialties in all of sonography. Since abdominal sonography is often included in general sonography programs, students looking to gain additional knowledge in this area may opt for an extended concentration abdominal sonography program such as the one offered by Kaiser Permanente School of Allied Sciences, which students typically complete in four years.
Breast Sonography
When a routine mammogram or other breast exam shows an abnormality a breast ultrasound may be ordered to gain more information about the abnormality. Bellevue College offers a one-year Diagnostic Breast Certificate for registered sonographers looking to add a new specialty or complement their Radiation and Imaging Sciences Bachelors of Applied Science degree.
Cardiovascular Sonography
Students looking to provide specialized care to patients with complex heart issues may want to consider a certificate in cardiac sonography. The Diagnostic Cardiac Sonography certification offered at Loma Linda University is a 12-month program for those who have already completed an associate or bachelor's degree in another field. While the specialization itself is not overly time-intensive, its prerequisites can be.
General Diagnostic Medical Sonography
Most general diagnostic medical sonography programs will include and require training in abdominal, gynecological, and obstetrical sonography. This is how most will enter the field of sonography and begin work as an ultrasound tech. The Rochester Institute of Technology offers an accredited 18-month program focusing on abdominal, gynecological, and obstetrical sonography that includes a one year clinical internship. Due to the breadth and scope of technical knowledge and practical skills that diagnostic medical sonographers are required to have, general DMS programs and their corresponding clinical components can be time-intensive.
Musculoskeletal Sonography
Musculoskeletal sonography is a fast-growing area of specialization in sonography. Sonographers specializing in this area image the upper and lower extremities looking for deviations from normal anatomy and signs of rheumatology. Cape Fear Community College offers an entry-level Musculoskeletal Sonography course that runs from January through May each year.
Pediatric Sonography
Pediatric sonographers specialize in performing ultrasounds on children of all ages. Smith Chason College offers a Pediatric Cardiac Ultrasound and Congenital Heart Disease Diploma that students can complete in as few as 9 months. Applicants to the program must already have completed an Adult Cardiovascular Sonography program to be eligible to apply. Earning more than one certification, or applying to a diploma program that requires additional experience, will extend the length of time you spend in school.
Vascular Sonography
Vascular sonographers use ultrasound equipment to visualize and capture images of blood vessels and the body's circulatory system. Due to its complexity, earning a specialized certificate in vascular sonography requires a greater time commitment. Valencia College offers an Advanced Technical Certificate in vascular sonography to students who are already certified in sonography and hold an eligible degree.
Additional Ultrasound Tech Schooling Time: What to Expect After Graduation
Becoming an ultrasound tech provides a variety of career opportunities. Regardless of the exact position you are looking for, however, you will be required to obtain certification prior to working directly with patients. While you may be able to complete your education on an accelerated timeline, specialization and state licensure exams can extend that timeline.
Certification Exams
After completing a sonography program, students are encouraged to take a certification exam administered by the American Registry for Diagnostic Medical Sonography (ARDMS). Becoming certified shows prospective employers that you have achieved a professional level of competency in your sonography knowledge and are ready to provide a high standard of care to patients. Be prepared to designate several weeks to months to exam preparation, particularly if you do not pass the first time.
Specialization Exams
In addition to becoming a certified sonographer, you may want to consider specializing in a particular area of interest. Specialization can unlock additional job opportunities and a higher salary. ARDMS is responsible for administering specialty exams which often cannot be taken until after you've acquired certification as a sonographer.
State Licensure Requirements
According to the Society of Diagnostic Medical Sonography, New Hampshire, New Mexico, North Dakota, and Oregon are the only states with mandated licensure requirements for sonographers. This can change over time, however, so be sure to check the regulations in your individual to make sure you are not failing to meet additional state-specific requirements that might impede your ability to begin work as a diagnostic medical sonographer.