Written By


Expert Contributor


last updated

02/17/2021
If you go to the doctor with a cough, the MD will probably take your temperature, ask how long you've been feeling ill, listen to your chest, and prescribe a cough medicine. Then, with a smile and a pat on the back, they will be off to see the next patient. The appointment will probably last less than 15 minutes.
If you go to a naturopathic doctor with a cough, the ND will do some of those same things. But they may also discuss your health history, eating habits, exercise routine, and the stress in your life. You might leave with an herbal remedy, vitamins, and a new plan for exercise and healthy eating as a way to prevent future illnesses. The appointment may last an hour—or more.
If that holistic approach sounds like the way you think healthcare should be delivered—and you're up for at least four more years of study after obtaining your bachelor's degree— an ND career could be right for you. Keep reading to find out how naturopathic doctors are transforming patient care and learn how you can begin your journey to a career in naturopathic medicine.
Getting Familiar: The 6 Principles of Naturopathic Medicine
The naturopathic doctor's oath spells out the six principles of naturopathic medicine. These guiding principles focus on the body's natural ability to heal, treating the whole person, and emphasizing prevention. Here's what that oath entails.
Do No Harm
While similar to the "first, do no harm" portion of the Hippocratic Oath, the words have a slightly different application in naturopathy. Specifically, naturopathic doctors are committed to using the most natural and least invasive option when treating a patient. They also know when to refer the patient to another healthcare professional if the problem goes beyond the naturopathic physician's area of expertise.
Identify and Treat the Causes
Often, modern medicine focuses on treating the symptoms of an illness as opposed to the causes. Naturopathy does the opposite, with medical professionals attacking an illness's underlying causes. After the causes have been addressed, the naturopathic doctor works on alleviating the symptoms.
Treat the Whole Person
When it comes to health, there's a connection between the body, nature, and a person's lifestyle. So when a patient comes to a naturopathic doctor with a health problem, the physician addresses the concern from all angles to restore the body's proper balance.
The Healing Power of Nature
Naturopathy emphasizes that nature has an abundance of tools to help treat people, including natural substances to use as medicine. In addition, the human body has its own natural ability to heal itself; living in balance with nature allows the body to tap into that ability.
The Physician as Teacher
In naturopathy, doctors create an open and trusting path of communication that they use to teach their patients better ways to live their lives, including through healthier lifestyles. This empowers the patient to play an important role in improving their health.
Prevention
Doctors agree that preventing a medical problem is far easier than treating it. Naturopathic doctors work to prevent disease and illness whenever possible, applying all six of the principles of naturopathic medicine to increase a person's chances of staying healthy.
What Does a Naturopathic Doctor Do?
A naturopathic doctor is a medical professional who treats patients with a special focus on natural remedies and addressing the whole person, not just the person's symptoms. Many treatments take advantage of the human body's natural ability to heal itself and the interconnection and balance between the body, mind, nature, and way of living. As a result, treatment options may include:
Organic diet
Exercise
Herbal remedies
Homeopathy
Massage
Acupuncture
Nutritional counseling
Minor surgery
Whatever treatment a naturopathic doctor offers, it will begin with creating the right environment for the body to be as healthy as possible. Treatments are aimed at promoting self-healing and restoring damaged or weakened body systems. Treatments will continue to shift toward slightly more invasive options, but always using the most natural, lowest intervention methods possible.
ND vs. MD
Naturopathic doctors (ND) and medical doctors (MD) have many similarities. For example, they both:
Complete a four-year, post-graduate medical degree from an accredited institution.
Take a variety of medical and scientific courses, such as anatomy, biology, pharmacology, cell physiology, and pathology.
Must meet a minimum number of hours of hands-on clinical training.
May complete residencies, although these are not required for naturopathic doctors.
There are also major differences between NDs and MDs. As traditional MDs go through med school, they focus on surgical and pharmaceutical treatments that alleviate symptoms. NDs receive additional training in areas such as botanical medicine, nutrition, hydrotherapy, and nonsurgical and nonpharmaceutical treatments. They also learn more about preventative strategies, less-invasive treatment options, ways to promote the body's self-healing abilities, and treatments to restore the proper balance between the patient's diet, lifestyle, and nature.
Where Do Naturopathic Doctors Work?
Most naturopathic doctors work in the same places where traditional medical doctors treat patients, including solo practices, multi-practitioner clinics, and telemedicine. However, there are two significant differences for naturopathic doctors. First, they aren't usually found working in hospitals. While this isn't an absolute rule, the majority of naturopathic physicians work in the outpatient setting. Second, while naturopathic doctors specialize in areas like pediatrics, oncology, psychiatry, endocrinology, and gastroenterology, the extent of specialization is not as significant as with traditional medical doctors. So you're less likely to find a naturopathic doctor in a highly specialized practice.
Career Growth & Salary Potential for NDs
One of the concerns of prospective naturopathic doctors is whether they'll earn a salary that makes the years of additional education worthwhile. The news here is good; those with a Doctor of Naturopathic Medicine degree have an excellent opportunity for a high-paying career.
According to the Association of Accredited Naturopathic Medical Colleges 2020 Graduate Success and Compensation Study, the average income of a naturopathic doctor in the United States is $95,642. Earnings have tremendous potential to grow as the doctor's practice grows. For instance, a naturopathic doctor who sees between 11 and 19 patients per week can expect an average salary of $80,814. But those who see between 40 and 59 patients per week can expect an average salary of $146,621. Most graduates quickly find a job after earning their degree; the study showed that 77% of graduates were employed in their field within six months of graduating.
Education & Training in Naturopathy
Much of the training a naturopathic medical student receives is very similar to that of a traditional medical student. For example, both must earn a bachelor's degree and then apply to a four-year post-baccalaureate program. Many of the classes that an ND takes overlap with classes that a student at a conventional medical school takes. However, naturopathic students take additional coursework that reflects the holistic approach and natural therapies they will use to treat patients.
Biology
Even though naturopathic medicine takes a more natural and holistic perspective on treating patients, much of the training in naturopathy still involves conventional scientific and medical principles. One such field is biology, where students learn about the fundamental biological processes that occur to support life and that cause disease and illness. Topics covered include genetics, anatomy, physiology, and cell biology.
Botanical Medicines
Using natural healing methods and treatments is a basic tenant of naturopathy. Botanical medicine teaches students how to identify and classify plants that have therapeutic effects and how to use them to safely and effectively treat health problems.
Counseling
Besides treating a patient's physical ailments, naturopathic doctors also examine the patient's lifestyle and mindset to determine how this contributes to health problems. An ND might address relationships and overall mental health to effectively diagnose and treat the patient. Students learn to identify when additional counseling is needed and how to examine the patient's mental health as it relates to medical complaints.
Exercise Science
Naturopathy recognizes that exercise is an essential part of any healthy lifestyle and takes advantage of its benefits to help patients. By learning about exercise science, students not only learn how exercise affects overall wellness, but they also learn to use exercise to prevent disease.
Health Science
This area of study is sometimes synonymous with naturopathy. Classes discuss how natural methods are used to heal. Students examine various approaches to treatment, such as nutrition, herbal medicine, and lifestyle changes, and how they work together to improve health.
Homeopathy
Homeopathy is an important area of study for naturopathic doctors because it relies on the idea that the body has the ability to cure itself. Homeopathy involves using small amounts of a substance that causes a symptom in a healthy person and instead using that substance to treat the same symptom in a sick person. Students learn how to identify and use substances that are natural and not harmful to trigger the self-healing process.
Hydrotherapy
Naturopathy students receive hands-on training in treatments that involve water. This could mean using water temperature, water pressure, or materials dissolved in water to reduce pain or symptoms from ailments like the flu or a cough.
Nutrition
Diet has a dramatic effect on health. While traditional medicine acknowledges that a poor diet can cause poor health, naturopathic doctors take nutrition further and use food as a form of medicine. The nutrition curriculum for naturopathy addresses the connection between food and health, how to conduct a dietary assessment, and the implementation of nutrient therapy with patients.
Physical Medicine
As its name implies, physical medicine covers naturopathic medicine that involves physical effects on the patient. Examples include massage, tissue manipulation, and hydrotherapy.
Inside Naturopathic Medicine School
Now that you have a good idea of the topics you'll cover as a student in a Doctor of Naturopathic Medicine program, let's take a look at what it takes to get into a program, as well as some of the nonacademic factors to consider in choosing the school that's best for you.
Application process & admission requirements
Like MD programs, getting into a Doctor of Naturopathic Medicine program can be a competitive process. To get accepted, an applicant will need the following academic credentials:
A bachelor's degree from an accredited institution
Completion of a number of prerequisites, including general and organic chemistry, biology, algebra, physics, and psychology
A minimum undergraduate GPA
To apply, prospective students must provide:
A completed application
Application fee
Official transcripts
Resume
Letters of recommendation
One or more essays
Program accreditation & length
Earning a Doctor of Naturopathic Medicine degree usually takes four years as a full-time student. However, some programs add another year for extended-track students or those earning another degree at the same time.
To be licensed to practice naturopathic medicine, students must graduate from a program that is accredited (or has pre-accreditation) by the Council on Naturopathic Medical Education (CNME). The CNME is the primary accrediting body for Doctor of Naturopathic Medicine programs.
Exams & residencies
In addition to graduating from a program accredited by the CNME, aspiring NDs must pass the NPLEX Examination. This is a series of tests administered by the North American Board of Naturopathic Examiners, or NABNE. The NPLEX consists of two main parts, the biomedical science examination and the core clinical science examination. Some states require individuals to also complete one or more clinical elective examinations.
Unlike a conventional medical degree program, residencies are not required for graduates before they can start practicing naturopathic medicine. However, many graduates complete one to three years of residency before practicing medicine on their own.
Not every state treats naturopathic doctors the same. About half the states allow NDs to be licensed or registered. Rules vary by state, meaning that what an ND can and can't do will vary as well. For example, some states allow NDs to write certain prescriptions, order medical tests, and seek insurance payments, while others do not. Be sure to research regulations in the states where you're most likely to practice.
Cost
Just like traditional medical school, earning a Doctor of Naturopathic Medicine degree is a major investment. The total cost to earn an ND degree is about $150,000 spread out over four years. At National University of Health Sciences, which has campuses in Florida and Illinois, a student needs 251 credits to earn a Doctor of Naturopathic Medicine degree. The tuition rate of $539 per credit doesn't include fees, books, and supplies. Schools can help students find financial aid options, such as scholarships and loans. No fully online naturopathic medicine programs are available.
Program Spotlight: Bastyr University
With campuses in San Diego and the Seattle area, Bastyr University is one of just a handful of schools in the United States that offers a CNME-accredited Doctor of Naturopathic Medicine degree. This program consists of 299.5 credits and 4,300.5 clock hours. Roughly one-sixth of the credits are clinical courses, which means students are immersed in observations, case studies, and patient treatment. While most full-time students can earn their degree in four years, Bastyr University offers the option of earning a dual degree or extending the curriculum to graduate in five years instead. Graduating in less time is possible for students with transfer credits or advanced standing due to prior coursework from accredited chiropractic, medical, or osteopathic colleges. Upon graduating, students will be eligible to take the NPLEX and participate in one of Bastyr University's residency programs.
Interview with Two NDs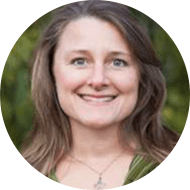 Jenn Dazey, ND, RH (AHG), is Core Faculty and Chair of the Department of Botanical Medicine at Bastyr University. She is a registered herbalist, and a practicing naturopathic physician. She is also, admittedly, a pleomorphist and permaculturist. She loves to study and teach abroad, specializing in tropical and temperate folk medicines, seaweeds, and mushrooms. Discovering and uncovering the inherent naturopathic philosophy and principles that connect cultures everywhere, her educational focus includes botanical "fusion" medicine, which incorporates herbal medicine into culinary arts, hydrotherapy, environmental medicine, and mainstream lifestyles. Dr. Dazey graduated from Bastyr University in Seattle, WA in 2008.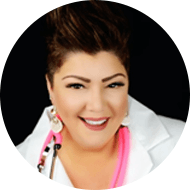 Dr. Fabianna Marie is a best-selling author, writer and Global Health Ambassador. Marie is a naturopathic doctor, with specializations in bio phenotype and holistic nutrition. She is Harvard trained in the science of stem cells and the epigenetic control of gene expression, Yale Trained in the fundamentals of immunology, as well as Johns Hopkins trained in understanding cancer metastasis. Marie launched her first book, Fabulously Fighting in 2016, and just released the second edition, Fabulously Fighting Uncensored in 2020.
Q: Why did you decide to become a naturopathic doctor?
Dazey: I was one of those kids who always knew they would be a doctor. I planned out my life carefully, mapping out each milestone from junior high school forward. When it came time to apply for my pre-med program, I also took a part-time job at a local herbal apothecary shop and met numerous people who had a sense that mainstream medicine wasn't able to help them (or had even caused harm to them). I read every book on the shop shelf and did a bit of introspection. I had never heard of a naturopath before, but when I discovered it, I was struck with one of those life-changing epiphanies. I knew that being a doctor under the naturopathic philosophy resonated with my own values, the Hippocratic Oath (first do not harm), and my enchantment with the natural world. So I took the most direct path into that doctoral program. I delved straight in!
Marie: Diagnosed at the age of twenty-seven with breast cancer not only changed the trajectory of my life, but changed the trajectory of my career. Within the first year of having cancer, I became a metastatic patient and every doctor I saw put an expiration date on my life. Having a one-year-old daughter at the time, I began to look at the world through her eyes. I knew I had to do something that would prolong my life. Education became my armor, and living a full life was the goal. People often ask why I chose naturopathic medicine instead of allopathic and my answer is simple: allopathic medicine treats the disease, not the individual whereas a naturopathic approach maintains the connectedness to the human being.
As a naturopathic doctor, our job is to help you better understand your health, empower you with the tools to take charge of your own mental, emotional, and physical wellness. As a patient, I knew there had to be more for myself and others. Cancer is not a one size fits all. Cancer is tedious, unrelenting, and no two cancers fit the same protocol. Becoming a naturopathic doctor has given me the tools and opportunities to bring back hope to those who have felt lost in their own health battle. I truly believe I am alive sixteen years later because I put my faith into where medicine all began—nature.
Q: What do you find rewarding about the work you do?
Dazey: I have found deep fulfillment and challenge after challenge. I think the most rewarding part is when you realize that fulfillment springs out from challenge. Finding your reward in life means finding the challenges that are right for you. I love getting to know people, guiding them through murky waters, bringing clarity to their concerns and creating an achievable way forward. Healthcare is an interesting field, as each person has a story to tell, and a sense of what feels right for them. Each patient is a challenge, which presents great potential for a lifetime of reward and fulfillment.
Marie: I find every piece of my job rewarding. From my continuing education to every patient that becomes part of my community. People will always be the best part of my job. Every day is different and new. Every patient has their own unique story, personality, and background. Most days I work on the puzzles I have to solve. Piecing information, test results, family history, daily activity, and root causes of their ailments. Health is our greatest gift, which most of us take for granted. We don't realize how important it really is until we are struggling. The rewards of my job come in the form of patient knowledge and taking control of their health.
Q: What does the typical day of a naturopathic doctor look like?
Dazey: Currently, I am full time at Bastyr, but this is how I practiced before the pandemic and how I look forward to returning to practice. It depends on the naturopath, since we all have our niche specialties. In my practice, I will see six to eight patients in a typical day. Most are 30 to 60-minute follow-ups, and it looks like this:
Review charts 30 to 60 minutes before the first appointment. Patient arrives and makes a cup of tea. Take vitals and listen to their subjective story. Ask about treatment, if ongoing, and gather applicable data to assess whether any adjustments are needed and monitor changes. If it's a new case, I'll need to ask quite a few additional questions to better understand how their health history has impacted their current status and what their wellness goals are.
Regular screenings, procedures, and physical exams are usually done at the end of the visit, such as a foot exam, blood draws, hydrotherapy treatment, abdominal exam, pap smear, or throat swab. I use the blank side of the treatment plan to draw diagrams and teach about what is going on with their body. Then I list out their treatment plan, including the things they are doing long term. If they need an herbal formula, then I pour it immediately, so they may taste it before they leave. (It needs to taste agreeable or they won't do it.) I try to schedule a 60-minute lunch hour to stay caught up and eat with my staff, as well as a 60-minute gap for same-day appointments. After everyone has been seen, our office closes up the charts and financials, sets out the next day's charts, tidies up, and restocks the tea area.
Marie: Every day is different. I may have patients scheduled every few hours as my initial consultation is an hour and a half. (Another reason I wanted to become a naturopath was to be able to spend the time with my patients and get to know them.) I wanted the humanity of the medical field restored. My patients aren't just a file, they are beautiful souls that deserve the best health care I can give them. My job changes daily, I could be meeting with new patients, returning patients, writing an article, educating myself on new and upcoming methods. I could be writing up a nutrition menu, planning a vitamin and supplement regimen, or I could be on the phone for a quick check up call with my patients. There is no typical day when it comes to human interaction and health.
Q: What are some common challenges that naturopathic doctors face? How do you overcome them?
Dazey: This doesn't bother me; the right medicine is the one that works for the individual. I often see this in adjunctive cancer care, for example. Some feel as though conventional treatment, despite its efficacy, is harmful to them and reluctantly agree to use it as a last resort, while others accept the conventional treatments and aim to offset the side effects using natural modalities. Still, there are others who view both sides as essential, noting the synergistic effects of using both conventional and natural treatments together. My role is to educate and support, keeping my bias out of the appointment. Vaccines, prescription drugs, and surgeries are all choices, just as much as lifestyle and diet, preventive medicine, and avoiding toxins in the environment. I am there to support their belief with evidence and empower them to make sound choices that create the highest level of congruence and confidence. This most commonly results in a blend of conventional and natural approaches, and in time, reducing their reliance on interventions beyond excellent food, revitalizing physical activity, and awareness of how to make little and regular adjustments to keep a strong foundation.
Marie: The biggest challenge we face is defending our credentials. When most people hear you are a naturopath they automatically assume you are not a "real doctor" when in fact, we are a licensed naturopathic physician (N.D.). We attend a four-year, graduate-level naturopathic medical school and we are educated in all of the same basic sciences as an M.D., but also study holistic and nontoxic approaches to therapy with a strong emphasis on disease prevention and optimizing wellness. I continue to educate myself and have ongoing training from Harvard, Yale, and John Hopkins. I don't let the voices of others dull my sparkle or the amount of work it has taken to become the doctor I am. I let my work speak for itself.
Q: What advice would you give to people who are interested in pursuing this career?
Dazey: First, are you a people person? You are entering into a longer term, more intimate relationship than you realize, and may find that you burn out if you do not enjoy people. (That said, there are also opportunities to be a research-focused N.D.) Grad school is all-consuming and very hard, but it is temporary. Be sure you are ready for the challenges to continue (and also the fulfillment), since being a great doctor takes dedication and lifelong learning. Also, be prepared to define your own specialty in a way that feels like you. I love botanical medicine and tend to specialize in herbal formulas. Of course, I use all the naturopathic modalities, but have a natural draw to the plant (and fungi) kingdoms. Your specialty might be something you didn't anticipate, so it's important to keep an open mind and heart during your clinical training years and seek mentorship with those who inspire you.
Marie: Once you have a passion for this field, educate yourself on the best accredited schools. There are so many wonderful programs, but ask around. Talk to naturopaths and ask questions. Ask if you can shadow a naturopath for a day to get the feel for the environment. Get into some certificate courses. That is where I started, obtaining a certificate in raw vegan education. I knew my passion was to look at the whole person and not just a diagnosis. This field is one of few that can actually change the face of medicine. We have the power to bring back humanity to healthcare. You too will also have the power as long as it comes with the passion for whole wellness and helping people.