Dental assistants are the secret weapons in any successful dental office. Much of a dental assistant's duties center around patient care. Assistants teach patients about proper dental care and the role that nutrition plays in oral health. They may perform coronal polishing or apply fluoride and sealants. They also assist during dental procedures, sterilize instruments, set up trays, and maintain medical and dental records. Some assistants also help with scheduling and billing.
Because of the hands-on nature of dental assisting, students may think online programs aren't a good option. In truth, dental assistants have been successfully learning through distance education well before the Internet got involved. Hybrid programs allow students to complete coursework online. Clinical and laboratory requirements can be completed on campus or in local dental offices. Want to learn more? See how hybrid/online dental assistant programs work, and how to find a school that fits your career needs and your budget.
Top Online Dental Assistant Programs in 2019
It can be challenging to sift through all the information out there about online dental assisting programs. These best-in-class profiles highlight programs that are affordable while offering comprehensive, top-tier career training. Each of these programs is accredited by the American Dental Association's Commission on Dental Accreditation — meeting or exceeding the national standards for dental assisting education. Read on to see who stands out in 2019.
Spotlight: University of Houston Downtown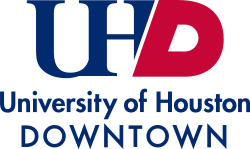 Year after year, the University of Houston-Downtown earns awards and accolades for the value and quality of its online programs. Just as important, UHD has been recognized for having among the lowest per-graduate student loan rates in the state of Texas.
UHD's Dental Assisting Program is a skills-driven training program. Students can take courses in person or online. An essential part of this program is the 40-hour clinical externship. In the externship, students gain supervised experience in local dental offices.
Designed as a fully comprehensive course, students graduate prepared to sit for national and state certification and licensure exams. This includes the Dental Assisting National Board's (DANB) Radiation Health and Safety exam. In many states, this certification is required to practice dental radiology.
In addition to preparing students to enter the workforce upon graduation, UHD has an eye on student's long-term career goals. UHD's Dental Assisting Program is well suited to students for whom dental assisting is a stepping-stone to a career in dental hygiene. Dental assisting course work perfectly dovetailing into UHD's bachelor's degree in Dental Hygiene.
Spotlight: Minnesota West Community & Technical College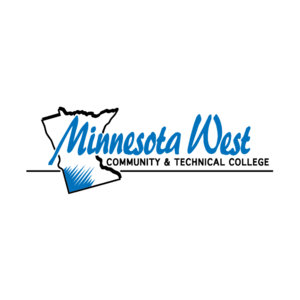 The mantra at Minnesota West Community & Technical College is Learn with Purpose. Every aspect of the Minnesota West experience is designed to provide dental assisting students with the hands-on skills they need to enter the workforce and find success. It was rated as one of the top 150 Community Colleges in the U.S. by The Aspen Institute.
Minnesota West offers a 48 credit, 2-year Dental Assisting Diploma and a 60 credit Associate of Applied Science degree. Both traditional and hybrid options are available to dental assisting students. The hybrid program directly parallels the traditional curriculum and is taught by the same instructors. Students complete units of study online. Labs must be completed on campus, with one day required per week in the fall and up to 3 days required in the spring. Students also gain supervised real world experience in local dental offices as part of their extramural clinical requirements.
Graduates of either program come out prepared to sit for the national and state exams required for licensure and certification. The Library and Academic Resource Center offers students IT help, which can be especially important for online students. LARC also supports students with live and online tutoring support.
Spotlight: Ozarks Technical Community College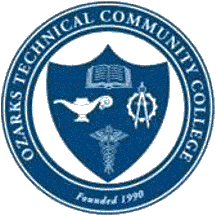 The selective dental education department of Ozarks Technical Community College has a sterling reputation. It is also home to the only CODA-accredited program in southwest Missouri. OTC offers traditional and hybrid formats. Both work on the cohort model and accept only 20 students per year. The small cohort size ensures students have access to instructors and can benefit from meaningful peer interactions.
OTC has an on-site dental clinic where dental assistants learn on real patients under the guidance and supervision of top flight faculty. Students in the hybrid program can complete their supervised practice hours either at this facility or at local dental offices. Hybrid students complete preclinical coursework online.
OTC's certificate program in dental assisting stresses what it calls employability and workplace skills like writing, math, and communication. Students learn these along with the practical hands-on skills specific to dental assisting. Graduates come out prepared to sit for the Dental Assisting National Board's Certified Dental Assistant exam. They are also eligible for Expanded Function permits. If OTC students need academic help, they have access to the Speckman Tutoring and Learning Center. OTC's Career Employment Services Center helps students and alumni in their job search.
Why Study Dental Assisting Online?
Distance learning has been a solid option for dental assisting education for years; it's just more efficient now. All CODA-accredited programs must meet the same standard of education, no matter which mode of learning they use.
Hands-on clinical practice is an essential part of every dental assisting program. Online and hybrid programs rely on local partners to provide those critical learning opportunities right where you live. Additionally, online and hybrid programs may offer lower tuition rates along with flexible, self-paced learning.
Key Benefits
Online learning allows students to get a solid foundation in the preclinical aspects of dental assisting prior to moving into a laboratory or office setting. Online learning has other benefits:
Asynchronous learning. Students self-pace their study of topics like oral anatomy, cavity classification, infection control, and preventive dentistry. The asynchronous nature of online and hybrid programs allows students to spend more time on topics as necessary.
Speed. When you're a student, time is money. Online learning can lead to a quicker entry into the profession.
Flexibility. Online learning allows students to study around work and family schedules. Students already working in dental offices will benefit from learning about topics like the role of nutrition in dental health or legal and ethical issues in dentistry.
Cost. Tuition is often lower for online and hybrid programs.
How It Works
The hands-on nature of dental assisting means that largely all online dental assisting programs are really hybrid programs.
What is a hybrid program? It's a blend of on-site learning and online course delivery. You can think of it this way, online coursework covers what you need to know. Examples of this kind of coursework include dental science topics like head and neck anatomy, oral pathology, dental charting, dental office management, and nutrition. In person, clinical labs and externship experiences cover what you need to be able to do. These skills-based topics include certain aspects of chairside assisting, radiology, dental materials, and infection control.
In the hybrid option, students may complete entire courses or simply part of a course online using course management software. Laboratory and clinical work is done either at local dental offices or on campus. Some dental assisting programs with greater online flexibility will require students to complete observations at local dental offices in lieu of certain pre-clinical lab work.
Different Types of Online Dental Assistant Programs
There are three types of online programs for dental assisting education: certificate, diploma, and associate degree. Graduates of any of these accredited programs are eligible to sit for national and state-level certification exams.
The quickest option is the dental assisting certificate. The dental assisting diploma is roughly equivalent, though slightly more thorough. Associate degree programs take generally 1½ to 2 times longer to complete. As you would expect, associate degrees are considered to be a significant step above certificate and diploma programs. This is due in part to degree programs including the general education requirements. In addition to providing a more well-rounded education, associate degrees can also act as a springboard to future studies in allied health and other science-based fields. Some schools specifically offer 'bridge' programs to associate or bachelor's degrees in dental hygiene. Associate degrees may be required for jobs in management, in certain specialties, or to become a dental assistant educator.
Your level of education can be a determining factor in the direction your career takes. Therefore, it's important to consider your long-term goals before choosing a program. Here's a deeper dive into each option:
Certificate
Certificate programs in dental assisting are offered by community colleges as well as technical and vocational schools. These programs are specifically geared to students looking to get right out into the workforce. They can usually be completed within 9 months to one year. The certificate is a good option for students in states that require dental assistants to have completed a CODA-accredited dental assisting program. Additionally, dental assistants trained on the job can use a certificate program as a means of improving their practice or creating a pathway to career advancement.
Certificate students learn the practical skills of chairside assisting. Additionally, they get a foundational education in concepts of biomedical science including the concepts of disease and nutrition; dental science, dental materials, and dental radiology; and ethical and legal considerations of dental practice. CODA-accredited programs must include an externship. At least 50% of students' required clinical practice must be completed in a dental office.
To be accepted into a certificate program, you will need a high school diploma or GED. You will also need to take high school science courses including biology and anatomy.
Pros: quick route to completion; accredited program graduates eligible for CDA exam; less expensive than an associate degree
Cons: additional continuing education may be required for certain national certifications, specialization, or advancement; course credits may not transfer to other programs or institutions
Key Learnings: Online Dental Assistant Classes
Dental assisting is a hands-on career. As such, dental assistants are required to master certain clinical skills. Often, these skills can be introduced through online coursework or observation prior to practicing them in a laboratory or dental office setting.
There are certain aspects of the curriculum that provide the scientific underpinning for the hands-on skills. Students must master topics of dental sciences including oral and bloodborne pathology, anatomy, microbiology, pharmacology, and nutrition. These topics are well suited to online study. Students advance through foundational courses into advanced topics like dental materials, radiology, restorative functions, and opportunities for specialization.
Course #1: Chairside Assisting
This is one of the foundational courses in dental assisting. In addition to becoming familiar with dental tools and tray set-ups, students learn how to sterilize equipment and adhere to infection control and hazard protocols. Students learn proper chairside assistant ergonomics, occupational safety requirements, and proper instrument transfer or four-handed techniques. Medical emergency procedures and protocols are covered. Students learn the basics of:
taking and reviewing patient medical and dental histories
reading and recording vital signs
assisting initial dental exams
dental charting
Course #2: Dental Science
This is another of the foundational courses for dental assisting. Dental Science introduces students to head and neck anatomy, oral anatomy, tooth nomenclature, embryology of teeth, and the physiology and morphology of deciduous and permanent teeth. This course also introduces concepts of pathology and pharmacology.
Course #3: Preventive Dentistry
One of a dental assistants key duties in educating patients on preventive dentistry. Students learn the basics of disease prevention and oral health care. Students also hone their communication skills, as well as key ideas in behavioral modification, so that they can better education their patients in these areas. They will learn about the role of nutrition in oral health, the use of fluoride, and how to teach patients to properly care for their teeth and gums through brushing, flossing, and fluoride rinses, gels, and foams.
Course #4: Dental Radiology
X-rays are an integral part of dental examinations. Students will learn the history of dental x-rays and proper radiographic procedures. They will also have classroom or online instruction on the basic principles of oral radiography, how radiographic images are formed, and common technique errors. Students learn about digital imaging, CT imaging, dental radiation risks, and clinical approaches to interpreting images.
Course #5: Dental Ethics and Law
In an ethics and law course, students learn about professional codes of conduct, regulatory laws, and ethical considerations. They may use case studies to confront topics within the course. Students learn about their own ethical and professional responsibilities to their patients, to their employers, and to the community at large.
Other courses may include:
Dental Pharmacology
Dental Materials
Bio-dental Science
Dental Office Management
Clinical Training/Practicum
Laboratory Procedures
Computing and Dental Software
Restorative Functions
Does Accreditation Matter?
The Commission on Dental Accreditation (CODA) was set up to "maintain and improve the quality of dental assisting education." In short, it's a quality control mechanism put in place by the U.S. Department of Education. It protects both students and dental patients.
Be sure to vet all potential programs. Attending a non-accredited program can affect your eligibility for financial aid and certification exams that can affect your ability to practice in your state.
Why is accreditation important?
To understand why accreditation is important, it first helps to understand exactly what accreditation is. Accreditation is a peer review process. CODA appoints administrators and educators from other schools evaluate dental assisting programs based on a set of standards.
CODA makes no distinction between traditional, on-campus programs apply to online, distance, or hybrid. The same standards apply to all programs. Standards are developed and revised to ensure students get the education they need to be professionally successful. Standards also ensure that schools offering dental assisting programs:
Are financially stable
Follow an approved curriculum
Have appropriate staffing
Hire faculty with adequate education and experience
Offer preclinical and clinical instruction in approved facilities
Support students, especially those deemed "at risk"
In this way, accreditation protects the investment students are making in their education. In order to be eligible to sit for the CDA exam, dental assistants must have graduated from an accredited program. Perhaps it's even more important to note that financial aid may not be available for non-accredited programs.
Just as standards are revised to keep pace with ongoing developments in dental care, schools must regularly renew their accreditation. This ensures students are able provide the most up-to-date and high level of care to their patients. It is in this way that accreditation protects dental consumers.
Source: Commission on Dental Accreditation (CODA)
Getting Licensed & Certified as a Dental Assistant
You don't necessarily need to be certified to become a dental assistant. However, certification may play an important part of the hiring decision for offices even in states without certification requirements.
In some states, all that is required is on-the-job training and the direct supervision of a dentist. Duties in states with no or low educational requirements may be more limited than in those with educational requirements. Even in those states with lower entry requirements, dental assistants may need courses including CPR, basic life saving, and infection control courses for general practice. If they wish to perform advanced procedures such as coronal polishing, restorative functions, or radiography they may need to take courses or pass an exam in those areas.
The Dental Assisting National Board (DANB) offers certification exams for dental assistants. Dental assistants must meet eligibility requirements to sit for the certification exams. The Certified Dental Assistant (CDA) exam has three components:
General Chairside Assisting
Radiation Health and Safety
Infection Control
In addition to the CDA exam, DANB offers four other national level certifications. Each of these certifications is made up of component exams as well. Seven states have state-specific exams to become a Registered Dental Assistant or Expanded Functions Dental Assistant. Those states are Arizona, Maryland, Missouri, New Jersey, New Mexico, New York, Oregon, and Washington.
Source: Certified Dental Assistant (CDA), Dental Assisting National Board
Are There Differences by State?
Yes. Registered Dental Assistant (RDA) licensing requirements vary by state just the general practice requirements do. Alabama, for example, has no licensing requirements States like Nebraska have Licensed Dental Assistant (LDA) or Expanded Function Dental Assistant (EFDA) designations instead.
Requirements for licensing generally include some combination of the following:
High school diploma
Graduation from CODA-accredited dental assisting program
DANB CDA certification
Minimum clinical work experience hours
CPR and Basic Life Saving courses
States may also require specific certifications for coronal polishing, radiography, restorative functions, sealants, or dental anesthesia, Check the DANB state-by-state requirements to see what is needed in your state.
Can You Receive Specialty Certifications?
Yes, there are several specialties within dental assisting. Continuing education may be required to certify in certain states or fields. Assistants may also choose to specialize after completing their practicum or clinical externship in a specialty office.
Below are five common dental assisting specializations.

Orthodontic assisting. Orthodontists use corrective devices like palate expanders and braces to help properly align teeth. In addition to assisting during exams, orthodontic assistants may take x-rays, make impressions, adjust braces, and make retainers and mouth guards. DANB offers national certification in orthodontic assisting (COA).

Oral and Maxillofacial Surgery. Also called dental surgical assistants, they assist dentists while performing procedures ranging from tooth extractions to corrective jaw surgery. There is no national certification for oral surgery assisting, though advanced training, certification, and continuing education may be required by employers.

Preventive Functions. Assistants specializing in preventive functions perform coronal polishing and apply sealants and fluoride. DANB offers national certification in preventive functions (CPFDA).

Pediatrics. Some dental offices specifically treat pediatric patients. Other assistants may specialize in pediatrics within a general dentistry office. There is no national certification for pediatric assisting, though advanced training, certification, and continuing education may be required by employers.

Restorative Functions. Many of us are familiar with the basic restorative dentistry–filling a cavity. Dental assistants also assist with major restorative procedures like inlays, crowns, dentures, and bridges. DANB offers national certification in restorative functions (CRFDA).
Paying for Your Dental Assistant Program
Tuition costs should not be a barrier to your education. The first steps to figuring out how to pay for college should be talking to a college counselor and doing a little research to explore your financial aid options.
Your next step is submitting your FAFSA (Free Application for Federal Student Aid) forms, which you will need to be eligible for federal grants like the Pell Grant and Federal Supplemental Educational Opportunity Grant. Be aware that state and federal grants may not be available for students attending non-CODA accredited programs.
Here is a sampling of scholarships and grants available to dental assisting students.
Dental Assistant Career Overview
The Bureau of Labor Statistics predicts 19% job growth for dental assistants over the next decade. This translates to roughly 46,000 average annual openings. Overall, healthcare support careers will see this level of growth. BLS predicts 22% growth for the entire field. The states that will see the greatest percentage of growth are Arizona, Maryland, and Utah. Each of these states will see over 29% job growth for dental assistants. California will see the greatest number of job openings over the next ten years, with Texas and New York coming in second and third.
There are a lot of factors driving the need for more dental assistants. As more is known about the importance of oral health for overall health, more people are seeking out regular dentistry. In some cases, improved access to health insurance also allows more people to access dental care. These trends, coupled with an increased reliance on assistants to perform tasks in dental offices support, will continue to drive the need for more people to enter this field.
Most dental assistants work in a dental office. While many work full time, nearly ⅓ of all assistants are part time. Dental assistants often have a degree of flexibility in their schedules. Some dental offices require assistants to work evenings or weekends.
Key Dental Assistant Duties & Responsibilities
Just like good smile can help you make a good first impression, a good dental assistant can set a patient on the road to good oral health. While specific duties vary from state to state, even office-to-office, here are a few of the key roles dental assistants can fill:
Patient interaction. A patient's first interaction with a dental assistant often comes when they setting up their appointment. Office tasks like scheduling and billing may also be handled by dental assistants. Once at the office, the dental assistant helps to ensure a patient's visit goes smoothly. Assistants prepare the work area and help patients settle to the dentist's chair.
Assisting dental procedures. During dental procedures, assistants are on hand to assist the dentist by passing instruments or drying a patient's mouth. They maintain careful records of procedures as well.
Radiology. Dental assistants may develop x-rays and make impressions of patient's teeth. These include bitewing x-rays and panographs. Some states require dental assistants to be licensed in radiologic health and safety.
Preventative dentistry. In some states, dental assistants are allowed to perform coronal polishing, as well as apply sealants and fluoride, and topical anesthetics. They may also talk with patients about proper nutrition for good oral health.
Restorative dentistry. Some states allow to practice restorative functions such as placing crowns, bridges, or implants.
How Much Can You Make as a Dental Assistant?
The median annual wage for a dental assistant in 2017 was $37,630—or just over $18 an hour. According to a survey by the Dental Assisting National Board, certified dental assistants (CDA) earned more than their non-certified peers. CDAs median salaries were $20.46 per hour. CDAs also report benefits including 401K or pension plans, paid holidays and vacations, and free dental care.
The top 10% of dental assistants earned over $53,000 a year. The bottom 10% made around $26,000. Washington, D.C. has the highest wages for dental assistants. Minnesota and New Hampshire come in 2nd and 3rd respectively.
| | |
| --- | --- |
| Bottom 10% for all dental assistants | $12.58 |
| Median 50% for all dental assistants | $18.09 |
| Median 50% for CDAs | $20.46 |
| Top 10% for all dental assistants | $25.54 |
Source: "Dental Assistants", Bureau of Labor Statistics, 2019
Career Advancement for Dental Assistants (H3)
Some dental assistants enter the field with a plan to return to school to become a dental hygienist. Indeed, dental assisting can be a great stepping-stone for this kind of career advancement. Dental hygiene programs may offer "bridge pathways" for dental assistants. These allow dental assistants to capitalize on their work experience and education to shorten the time (and expense) it takes to become a hygienist. Additionally, some dental assisting degree programs are specifically designed to be able to transfer course credit into a dental hygiene associate or bachelor's degree program.
Other avenues for advancement in the field of dental assisting are in dental office management or dental product sales.