When you enroll in a dental hygiene degree program, you need to be confident you're going to receive the training necessary to land a job after graduation. It can be difficult to know which school to choose, so EduMed has created the Best in Class initiative for students to review the best and most affordable dental hygiene schools around the country. With data and information that's updated quarterly, future dental hygienists get the most up-to-date info on schools that we have vetted for cost, quality, and flexibility. See who's making a difference for 2020.
Featured Programs

Penn Foster
PROGRAM: Online Dental Assistant Career Diploma
Take the first step toward a career in the growing dental field with Dental Assistant training from Penn Foster Career School. Our flexible online program lets you study​ when you want, where you want, and at the pace you want – all at an affordable price.

Ashworth
PROGRAM: Online Dental Office Assistant Career Diploma
When it comes to running a busy dental office, reliable, competent administrative help is crucial. From scheduling appointments for new and existing patients to filing charts and processing insurance information, administration is what keeps a dental practice running smoothly. When you choose our online dental office assistant training, you're choosing a program that enables you to learn at your own pace, on your own schedule. In as few as four months, you'll graduate with the skills to start pursuing a career as a dental administrative assistant.
Sponsored
Lone Star College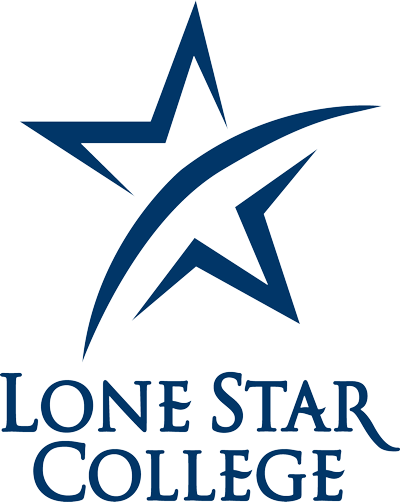 Lone Star College offers an associate's degree program that is designed to help future dental hygienists enter the workforce quickly. The school provides small class sizes so students get the individualized attention they need from instructors to get the most out of the program. In addition, the school has state-of-the-art equipment for the hands-on training part of the program, including ultrasonic and radiographic technologies. Armed with these tools, students take coursework in community dentistry, dental materials, periodontology, and medical microbiology to get the intensive training they need to enter the field.
In order to gain admission into Lone Star College's program, prospective students must complete prerequisite classes in chemistry, anatomy, physiology, and sociology. In addition, applicants must have an overall minimum grade point average of 2.0 and they are required to attend an information session at the school during the application process. After being formally admitted, students are required to undergo a background check and earn a CPR certification.
As of early 2019, the tuition to attend Lone Star College's dental hygiene program is about $800 per semester. Students are able to get assistance to help defray the cost with grants and loans, as well as work-study and book advances.
The University of New Mexico
What Dental Hygiene Programs Are Fully Online?
Those who have completed entry-level education in dental hygiene have the option to enroll in a fully online degree program. This is a convenient alternative for those who may be working full-time jobs or raising families, and they get the same quality education that their on-campus counterparts receive. The following are examples of some of these fully online dental hygiene programs.
Degree Completion Program
Degree completion programs are for licensed dental hygienists who have already completed a certificate or associate degree program and want to get further training that opens more doors for them in their career. In order to be admitted into these programs, students are generally required to have an active license in the state, a minimum grade point average of 2.5, and relevant work experience.
These programs, which can take about two years to complete, build on dental hygienists' prior knowledge and skills by offering coursework in advanced industry science and practices. Through this combination of evidence-based theories and advanced techniques, students leave the program with stronger decision-making, communication, and leadership skills that can help them qualify for higher-level jobs and command larger salaries. As a result, students can get employment in a variety of settings including dentists' offices, hospitals, public health agencies, or private companies after graduation.
Master's Degree
Many professionals who grow into their role as dental hygienists eventually desire to take on more responsibilities—even beyond the one's they learned on the bachelor's degree level. For these people, a master's degree program can prepare them for leadership roles in the field—whether they want to teach the next generation of dental hygienists, perform research that improves clinical practices, or take a managerial role in a health care facility. In order to be admitted into a graduate-level program, prospective students are required to have a dental hygiene bachelor's degree, a 3.0 minimum grade point average, a current license, and a certain minimum score on the GRE or TOEFL. Also, schools may require applicants to have a certain amount of clinical experience.
Students in master's degree programs learn advanced concepts related to oral microbiology and pathology, periodontics, immunology, and histology. In addition, they will obtain skills that allow them to move up in their careers, such as research, leadership, teaching, and written and verbal communication skills. After taking two years of coursework, students may be required to complete a thesis based on their own independent research.
Entry-level Dental Hygiene Courses with Online Components
In order to prepare to take the licensing exam and find employment, future dental hygienists should enroll in entry-level programs that gives them clinical experience and teach them the basic theories of the field. These programs are often attractive to those who want to start a new career, so they are offered in the online and hybrid formats that allow them to conveniently fit their classwork into their work schedules.
Those who enroll in programs that are conducted completely online can take all of their classes through their school's learning management system. As a result, they can watch lectures, collaborate with professors and peers, access course material, hand in assignments, and take tests online. However, in order to get the clinical experience they need to put the ideas they learned into practice, they will be required to participate in laboratory work on campus, as well as internships in a dental office. On the other hand, students who enroll in partially online dental hygiene programs complete most of their work on campus, but they do have the opportunity to complete some of their classwork online.
The following are examples of the different degree levels that train dental hygienists.
Certificate
Through a combination of clinical experiences and academic instruction, students who enroll in certificate programs can prepare for a dental hygiene career in about two to three years. These programs can be competitive, so schools expect students to demonstrate high academic performance, as well as a strong desire to work in a dental office to help the community, in order to be admitted. Some of the admissions requirements may include earning a CPR certification, completing a high school diploma or its equivalent, and participating in a criminal background check. In addition, students may be expected to complete prerequisite classes in microbiology, chemistry, and anatomy before they can be officially admitted into the program.
Although these programs are not as common as associate degrees, dental hygiene certificates are a good choice for those who want intensive training. After they complete their certificate, graduates can go on to work in general dental practices, nursing homes, hospitals, and public health clinics.
Core Dental Hygiene Classes
The exact curriculum of a dental hygiene program can vary from school to school, however, they are all designed to teach students the skills they need to pass their licensing examination and have a successful career. In addition, students on different levels will find different types of classes available. The following are examples of some of the coursework that can be found in these programs.

Oral Anatomy: This course is designed to lay the foundational knowledge of all the services students will provide to their patients. The curriculum covers parts of the oral cavity, as well as the neck and head, and instructs students on how to navigate tools in these areas. In some cases, this course may have classroom and laboratory components.

Pharmacology: Pharmacology classes focus on the medications used to treat dental problems. Students learn the different types of medications found in a dental practice, how medications are administered, and the positive and negative effects of these drugs. The course may also discuss controlled substances and addiction in order for students to get a full understanding of the ramifications of using certain types of drugs.

Periodontology: Students who take this class learn about periodontal anatomy and physiology, and how to identify diseases that are in this area of the body. They also get experience performing assessments, treating periodontal problems, and educating patients about disease management.

Research Principles: This class covers the principles and methods of conducting evidence-based research. The curriculum addresses how to craft a hypothesis, plan and design a study, execute the research, and analyze and present data. Students may also learn about the ethics associated with conducting original research, as well as the technology tools researchers use during the course of a study.

Restorative Dentistry: The principles, procedures, and tools of restorative dentistry are covered in this course. Students get hands-on experience of restorative dentistry practices, including how to select and prepare materials that are used on patients.

Community Dentistry: Students who want to work in a public health setting can take this class to learn about the role that community dentistry can play in a specific location. The course covers how public health programs are developed and implemented from start to finish. In addition, the class may cover how to perform a statistical analysis of community dental health data.

Other courses include:
Dental Ethics
Oral Radiology
Emergency Medicine
Dental Materials
Dental Office Practice
Patients With Special Needs
Biochemistry
Patient Records
Dental Specialties
Clinical Practice
How to Finance an Online Dental Hygiene Program
Like students in other types of academic programs, those enrolled in dental hygiene schools have the opportunity to obtain financial aid for their education—such as loans, grants, and scholarships. In some cases, funding may be available directly from a student's school: For example, the University of Hawaii, the University of South Dakota, and the University of Missouri-Kansas City are among the schools that offer scholarships to its dental hygiene students. In addition, professional organizations for members of the field may also offer funding to support the next generation of dental hygienists. For example, the American Dental Hygienists Association Institute for Oral Health has scholarships, fellowships, and grants available. Students who need additional funding may be able to receive federal subsidized or unsubsidized loans.
Dental Hygiene Scholarships & Grants
There are several sources of education funding available to those studying dental hygiene. The following are some examples of scholarships and grants students may be eligible to receive.
For more information on funding options, check out our full guide on financial aid for medical and healthcare students.
Getting Your Dental Hygienist License
Dental hygiene professionals are required to obtain a license before they can legally hold down a job in the field. In order to do this, people are required to complete a program that has been accredited by the Commission on Dental Accreditation and pass the National Board Dental Hygiene Examination. Individual states may also have additional requirements, such as passing a state examination.
Step 1: Complete an Accredited Dental Hygiene Program
The Commission on Dental Accreditation, or CODA, is the only agency that accredits dental hygiene programs. Accreditation is important because it certifies the quality of a degree program, so in order to do this, the organization evaluates schools based on their curriculum, academic policies, and facilities for hands-on training.
Step 2: Pass the NBDHE Exam
The National Board Dental Hygiene Examination is a two-part multiple choice test, which is made up of 350 questions, designed to gauge students' understanding of the concepts and techniques they learned in their degree program. The first section of the test includes 200 questions that cover community health and research, dental hygiene science, and clinical services. In the second part of the test, students are presented with case studies that describe challenges dental hygienists face and are asked how to handle these scenarios.
Step 3: Pass Regional or State Clinical Exam
In addition to the NBDHE, prospective dental hygienists are required to pass a clinical examination in order to demonstrate their understanding of the hands-on training they received. Some states have their own test, while others use tests that are provided by the Southern Regional Testing Agency (SRTA), the North East Regional Board (NERB) of Dental Examiners, the Council of Interstate Testing Agencies (CITA), the Western Regional Examining Board (WREB), or the Central Regional Dental Testing Services (CRDTS).
Step 4 (Varies): Fulfill Additional State Requirements
Individual states may have additional dental hygienist licensure requirements, such as obtaining a Basic Life Support certification, passing a jurisprudence exam, or completing infection control training. Professionals may also be expected to undergo criminal background checks and child abuse clearance.
Dental Hygienist Career Outlook & Salary Potential
According to the U.S. Bureau of Labor Statistics, jobs for dental hygienists are expected to grow by 20 percent between 2016 and 2026, which amounts to 40,900 additional positions for students to land after graduation. The agency reports that this job growth can be attributed to older people being more likely to keep their natural teeth than previous generations.
Other medical support professions will also experience growth during this time period. For example, dental assistants will see a 19 percent increase in jobs, medical assistants will have 29 percent more positions, and the growth for physician assistants will be 37 percent.
How Much Can You Make as a Dental Hygienist?
According to the U.S. Bureau of Labor Statistics, as of May 2016, the median annual salary for dental hygienists is $72,910. In addition, the top 10 percent of earners made $100,170, while the bottom 10 percent earn $50,870.