Written By


Expert Contributor



Dr. Sreedhar Krishna
- Bio


last updated

04/13/2023
Whether you're on your way to a career as a physician assistant or thinking about becoming a registered nurse, you've probably heard your professors and peers talk about residencies. Residencies offer students the valuable hands-on experience they need to master their professional skillset before entering the workforce — and despite what you may have heard, they aren't just for doctors. From healthcare administrators to nurse practitioners and most health professions in between, the residency portion of your education can be invaluable. This can be especially true for students in online healthcare education programs.
So, how do residencies work for distance learners? Does this mean that your online program isn't really fully online? To get the answers to these questions, and many more, we've created this guide for current and future healthcare students. Keep reading to learn how residencies work in healthcare and get valuable insight from five experts who know the field.
Types of Residencies
Different types of residencies best serve different types of degrees, with requirements ranging from no meetups to regular campus visits. The amount of work the residency requires will depend on which program you choose and whether you already possess healthcare experience. Here's what you can expect from the most common types of residencies.
No-Residency Programs
Programs billed as no-residency options don't require online students to visit the school's physical campus at any point, making it possible to earn a degree entirely remotely. No-residency degrees can serve multiple functions. Some programs may not require a residency due to the degree focusing less on clinical skills or laboratory work and more on administrative tasks.
This might be right for you if…
You're entering a field that doesn't require clinical work
Personal responsibilities preclude you from traveling for school
You work full-time
Common in these healthcare fields:
Medical billing and coding
Healthcare informatics
Nursing bridge programs where students already work in the field (e.g., BSN to MSN)
Average duration of residency
None
No-residency program spotlight
| | |
| --- | --- |
| Name of program | Medical Billing and Coding |
| What career/careers does this program lead to? | Medical coding and billing specialist, medical records coordinator, health information clerk |
| Who is this program for? | Students interested in working on the administrative side of the healthcare field who have an interest in technology and/or insurance. |
| Why does this program require this level of residency? | Because these programs don't lead to work with patients or clients but rather focus more on accounting and insurance, a residency isn't necessary. |
Low-Residency Programs
Low-residency programs allow you to complete the large majority of degree requirements at home but mandate a few short visits to campus over the course of the program. For instance, you may need to visit campus once per semester for a week or less of networking and lab clinicals.
This might be right for you if…
You want the in-person component but can't afford to be away for long
Visual, in-person learning helps you solidify your understanding of a complicated topic
You enjoy the idea of networking with professors and peers on a limited basis
Common in these healthcare fields:
Health advocacy
Healthcare administration/management
Mental health counseling
Average duration of residency
Approximately one week per semester
Low-residency program spotlight
| | |
| --- | --- |
| Name of program | Healthcare Administration |
| What career or careers does this program lead to? | Medical or health services manager, healthcare administrator, nursing home administrator |
| Who is this program for? | Students who want to use their knowledge of the healthcare industry alongside their administrative skills to produce better patient care and facility management outcomes. |
| Why does this program require this level of residency? | While these programs don't include any lab work, the residencies allow for networking between students and opportunities to meet with leaders in the field. |
Extensive Residency
Extensive residency programs exist for careers that require a high-level of technical, scientific, and clinical skill. Most extensive residency online degrees require learners to spend at least one semester at the school while enrolled, though this may be broken up into several sessions rather than completed all at once.
This might be right for you if…
You want a career in a field that requires significant in-person learning
You have the flexibility to spend more time at school
You live close to the school you're attending
Common in these healthcare fields:
Nursing
Dental Hygiene
Physician Assistant
Average duration of residency
At least one semester (often summer) on campus plus several shorter visits
Extensive residency program spotlight
| | |
| --- | --- |
| Name of program | Physician Assistant |
| What career/careers does this program lead to? | Physician assistant |
| Who is this program for? | These programs best serve students who want to work directly under licensed physicians and take on many of the same responsibilities, including prescribing medications. |
| Why does this program require this level of residency? | Because physician assistants can perform many of the same routine tasks as a doctor, they must be well-versed in clinical skills and medical procedures. |
Blended/Hybrid Learning
Blended programs, also known as hybrid, require both online and in-person learning, typically about 50% of each. You should realistically only pick a hybrid learning model if you live near your school and can access campus reasonably quickly. Blended learning may call on you to attend class in person a couple days per week but take part in online discussions or quizzes, as an example.
This might be right for you if…
You want the benefits of both online and in-person learning
You need the flexibility of online learning but want regular interactions with your peers and professors
You enroll in a degree program that simply cannot be done mostly online
Common in these healthcare fields:
Radiologic Technology
Surgical Technology
Health Sciences
Average duration of residency
50% on campus and 50% remote, for example
Blended/hybrid residency program spotlight
| | |
| --- | --- |
| Name of program | Surgical Technology |
| What career/careers does this program lead to? | Surgical technologist, endoscopy technician, sterile processing technician |
| Who is this program for? | Students who want to improve patient care outcomes and the overall quality of surgeries by using their skills to assist other medical and healthcare professionals. |
| Why does this program require this level of residency? | Surgical tech programs include a fairly even mix of classes that can easily be taken online (e.g., medical terminology, introduction to health professions) alongside those that fit better with in-person learning (e.g., perioperative techniques, surgical procedures I/II). |
Transitional Residency Programs
Transitional residency programs exist for students who finished medical school and are in their first year as an intern. Prior to starting training in a specialized area, transitional residency programs allow these students to sample several different practice areas and build a more well-rounded set of knowledge and skills.
This might be right for you if…
You still don't have a clear idea of the type of medicine you hope to pursue
You want to build up more experience prior to specializing
You have the opportunity to complete your transitional residency at a top-tier facility.
Common in these healthcare fields:
General practitioner
Cardiologist
Neurologist
Average duration of residency
6-12 months after graduation
Transitional residency program spotlight
| | |
| --- | --- |
| Name of program | General practitioner |
| What career/careers does this program lead to? | Family physician, general practitioner |
| Who is this program for? | This program best supports students who want to help individuals and families across the lifespan with health issues that are not life-threatening. GPs often provide generalized care and health maintenance services. |
| Why does this program require this level of residency? | Medical programs require residencies due to the hands-on learning component that must accompany training. No substitute exists for making rounds and learning under experienced physicians at this time. |
Why Are Residencies Valuable?
Getting to know classmates face-to-face
There's something to be said for meeting and getting to work with your peers after spending hundreds of hours discussing reading materials and working on projects together online. Even spending a few days together can help solidify your bonds and build lasting relationships.
Completing hands-on learning components
Learning how to perform a sonogram or administer an IV can be done somewhat successfully via online learning, but at some point, you'll need to actually get your hands on the equipment or materials, practice, and receive in-person feedback on your technique.
Receiving mentoring from professors
Mentorship can easily take place via distance learning, but many students enjoy getting to spend time in a professional setting with their professors to ask questions about course work, further education, and potential career routes after graduating.
Access to campus amenities
Campus amenities can take many different forms. If you attend a particularly attractive school, getting to stroll around campus a few days each semester may help keep you motivated. It can also be helpful to meet face-to-face with administrators such as those in financial aid, career services, or disability services.
Opportunities to meet professionals at networking events
Some schools and/or departments schedule job fairs and other networking events while distance learning students visit for their residencies. This allows you to get to know potential hiring managers and see whether a particular organization could be a good fit after graduation.
Making the Most of Your Residencies
With limited time to spend on campus, making the most of your time is vital. From planning meetings beforehand to using your downtime wisely, these tips can help you take full advantage of your healthcare residencies.
Schedule meetings with professors
Getting face-to-face time with your professors while visiting campus can provide several benefits. In addition to receiving real-time feedback on your work and progress, spending time with faculty members can also allow them to observe your strengths and weaknesses. Working closely with your professor while on campus can also help them get to know you better, develop a better sense of what you hope to do after graduating, and provide the insight needed to help make introductions to relevant hiring managers.
Get lots of practice and feedback
If you're enrolled in a healthcare degree program that requires a lot of hands-on work, use the time at your college or university to get as much practice in as possible. While you will still receive feedback even after you graduate and start working, employers will expect you to know what you're doing at that point. School is the time to make mistakes, learn from them, and perfect your methods. If your professor asks for a volunteer, raise your hand. Be ready to learn new things and ask for feedback whenever possible.
Schedule time after class
Rather than going back to your hotel room after a long day of class and meetings, try to push through and make the most of your residency time. While you'll get to be with fellow students during the day as you take part in residency requirements, getting to know them outside class often looks very different. Whether attending a happy hour, getting dinner together, or enjoying the local sights and sounds, this time can help you form bonds with your peers and better understand their motivations for pursuing a degree.
Use the opportunity to stay motivated
Online learning offers a myriad benefits, but some students say that it can be difficult to stay focused and motivated when you don't visit campus each week. Rather than letting the long-distance learning blues sink in, use your time at school to reignite excitement for your degree and remind yourself how all the hard work you're putting in now will pay off for years to come. Imagine yourself walking across the stage on graduation day to receive your diploma.
Scope out group members
Group projects can be polarizing topics in college. Some students love working with their classmates while others feel like they majority of work gets added to their plate. If you find yourself in the latter group, use your time on campus to be proactive. Get to know the studying styles and work ethics of your fellow classmates and see which ones might gel best with how you operate. When it comes time to pick members for the next group project, you'll have a much better idea how to proceed.
Healthcare Degree Residency FAQs
If you still have questions after reading about the different types of residencies programs, you're not alone. The following section takes a look at some of the most frequently asked questions and provides helpful answers.
Q: Do you get paid for doing a residency?
While some programs provide salaries for recent medical school grads participating in a transitional residency, none of the other types are paid. Think of them more as a graduation requirement.
Q: What are residencies for?
Residencies support distance learners by providing opportunities for in-person, hands-on learning experiences. These experiences become especially important for students planning to enter a healthcare career that requires clinical services and direct patient care.
Q: Will I have to travel for a residency?
The answer to this question depends on where you live and where your school is located. If you're taking online classes from a college in your city, your commute will be short. If you live in Virginia and your school is in California, significant travel will be involved. If a program requires a residency, you should consider the feasibility of regular travel before enrolling.
Q: Does the school provide accommodations?
Simply put, it depends on the school. Some colleges have enough on-campus housing to provide accommodation for visiting students – especially if you'll be there on a regular basis. Others don't. Check with the program administrator to learn about your options well in advance of the first residency.
Q: What if I have to miss a residency?
Different colleges and universities set different requirements around residency attendance. Some programs may allow for a certain number of absences over the span of the degree while others make each meetup mandatory. Speak with your program administrator or check your student handbook to verify specifics.
Healthcare Residency Q&A with the Expert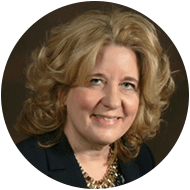 Dr. Leann Poston is a licensed physician who holds an MBA and an M.Ed. Her career includes practicing pediatric medicine, mentoring medical students, and acting as Assistant Dean and Director of Admissions at Wright State University Boonshoft School of Medicine. Dr. Poston has an extensive background in writing articles for medical journals. Currently, she also works as a professional content contributor for InvigorMedical.com.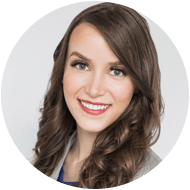 Dr. Patricia Celan is currently in residency training in the specialty of psychiatry at Dalhousie University in Canada. She completed her M.D. at the University of British Columbia.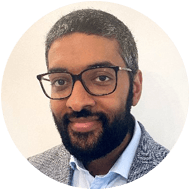 Dr. Sreedhar Krishna is a Consultant Dermatologist and Honorary Clinical Fellow in Dermatopathology in London, England. He studied at Oxford University, Cambridge University and Imperial College London. He works within the National Health Service and provides online dermatology on www.skindoc.app.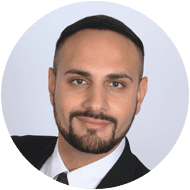 Dr. Abraham Halik is a 2020 graduate of the University of Medicine Health Sciences, St. Kitts, a small, mission-driven medical school with a commitment to student support and a legacy of successful residency placements in the United States and Canada. Dr. Halik is a native of New Jersey, but grew up in San Antonio, TX. He is currently working in an Internal Medicine residency at MedStar Union Hospital in Baltimore, MD. MedStar Health has one of the largest graduate medical education programs in the country, training 1,100 medical residents annually, and is the medical education and clinical partner of Georgetown University and Johns Hopkins University. MedStar Health is a not-for-profit, regional healthcare system based in Maryland with more than 30,000 associates and 4,700 affiliated physicians supporting MedStar Health's patient-first philosophy that combines care, compassion, and clinical excellence.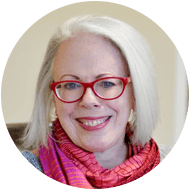 Gail Gazelle, MD is a part-time Assistant Professor of Medicine at Harvard Medical School and author of the 2020 book Everyday Resilience. A Practical Guide to Build Inner Strength and Weather Life's Challenges. Download a free chapter at https://www.gailgazelle.com/resilience-book/.
What can students expect when they participate in a residency?
Celan: Residency is like an extension of your healthcare program, but with more responsibility and possibly specialization. That means it's still a lot of work, studying, exams, and long hours that you may not have when you are able to practice independently.
Krishna: There is a lot of work to do in clinic, with on-call commitments and scheduled teaching. Beyond this, the resident will have to take ownership of their own learning and pursue self-study in order to come out at the other end with the skill set to become an independent practitioner.
Halik: The transition from student to physician is very steep. Students can expect to participate in a lot more socioeconomic and ethical/social dilemmas. Medicine is not only about science—it's about caring for a human, and humans are complex beings. You have many more obstacles to overcome which include team structure and different dynamics, patient education and adherence, time-sensitive issues, and building a strong rapport with your patients who sometimes need to trust you with their life.
Gazelle: Moving from school to a residency is a very big step in a health professional's developmental process. As you well know, residencies are a minimum of three years and sometimes extend to five or longer in the surgical world. They tend to be pretty grueling with very long hours and little time for anything else. Thus, it is a time when much else needs to be forsaken. In residency, one's time is not one's own, so there's a general feeling of not having things under your control. There is also so much to learn, which can prey upon a trainee's confidence.
What challenges will students face during their residency and how can they overcome them?
Poston: Residents can face challenges such as burn out, emotional fatigue, frustration, communication challenges, and stress. These challenges are innate to a process that has such a steep learning curve and has a great responsibility. Staying focused on why you wanted to become a health professional in the first place will help you deal with the stresses. Develop relationships with fellow residents and medical attendings. Reach out to others when you are feeling overwhelmed and seek help if you feel that you need it. Residency programs now have strict limits on the number of hours per week medical residents can work, which really helps with fatigue and burn-out.
Celan: Finding a work-life balance is challenging during residency. Depending on where residency is done and which specialty, workload can either increase dramatically or can decrease slightly, yet is often still more demanding than or as demanding as medical school. Being very open with friends and family about the demands of residency can help people understand and support you, so you can still manage to have a personal life as long as people are willing to be flexible.
Krishna: Time management is the primary challenge. You will be asked to produce papers and present cases with minimal preparation time. It is important to pace yourself to last the residency. This means taking care of yourself, not burning the candle at both ends and actively managing your time.
Halik: Feeling inadequate or unprepared. To overcome this, reach out to a colleague or a senior. They were once in your shoes and usually will have good advice.
The biggest challenge as a resident is feeling overwhelmed, with volume overload. You probably have felt this before, although in the past it was quiet and in a textbook or PowerPoint. Now it's loud and alive and in your face, so the setting and presentation are different. Stay calm and think rationally. Take time for yourself to decompress, review, and read as much as you can when you can—which at times will be difficult. Exercise, the physical activity will help with memory and retention of new material.
Gazelle: Some of the challenges that are important to consider are how do maintain self-care, how to avoid unhealthy comparisons, how to maintain a healthy sense of self. Many trainees succumb to the pressures and suffer burnout and/or depression. Some high-level recommendations in how to avoid these outcomes:
Avoid comparisons. As Theodore Roosevelt said, they are the thief of joy, and there is no question that this is true. Residents need to stay focused on their performance, not the performance of others.
Remember that everyone feels like an imposter. Imposter syndrome can really take hold during residency! It is vital to notice when beliefs about being an imposter are in place and work with these to right size them.
Make time for self-care! Even if it is a tiny amount of time compared to the past. Every little bit of self-care adds up.
How can students get the most out of a residency?
Poston: Learn every day! This is a period of time where you can focus on your learning, both textbook and from patients. Emulate professionals who practice the way that you would like to practice. Volunteer for the most challenging procedures and conversations possible. You will have support and assistance in medical residency that may not be available when you are out in practice.
Celan: Most residencies have a lot of resources set up to support you. Residency is tough, so make use of these resources and reach out when you need help! Programs are often willing to set you up with a mentor, accommodations, or you can even take a leave of absence if you need a break to recharge your battery before returning to training.
Krishna: Speak to upper year residents. Speak to your attendings. Ask them what they need from you and ask them how you can make the most of your residency. This helps produce a two-way symbiotic relationship that you both gain from.
Halik: Students can get the most out of a residency by showing up every day ready to learn something new. Being open to critical feedback will help residents grow into more efficient health professionals. Always trust but verify, if something doesn't make sense, look it up. Don't let uncomfortable situations or negative feedback affect your performance.
What are some common mistakes that students make during a residency? How can they avoid these mistakes?
Poston: The biggest mistake I see residents making is thinking that medical residency should be like an office job, with regular hours and expectations. It is not like that. If you are interested in medicine as a field, volunteer in hospitals, ask to shadow practicing physicians, and, if possible, medical residents so that you get an accurate picture of what medical residency and clinical practice entails.
Celan: A common mistake that people make during residency is becoming socially withdrawn in favor of focusing instead on work or studies. Training can be an isolating experience and relying on supports and the residency community can help you get through it.
Krishna: The most common mistake is complacency. New residents often feel that they have done the hard work to get into the residency. In fact, getting into the residency is when the hard work starts. It is important to focus on the parts of the residency that you may be less inclined towards. For example, I preferred medical dermatology to surgical dermatology but in order to graduate, one needs a broad base of competency—not just excellence in one niche area.
Halik: One of the most common mistakes residents make is being too hard on yourself or taking critical feedback to heart. Take advice with a grain of salt and do plenty of self-reflection. By now you know what works for you and you know how you learn best, so stick to what has worked in the past.
You won't know everything, and you are not expected to know everything. But always take time during the day to read about something you've learned that same day. The initiative you take will help it stick with you longer and builds motivation and confidence.
What are the most important things students should keep in mind about residencies?
Poston: Residency is hard, but it is a limited period of time and you will develop some of the strongest relationships you will ever have during this period as you need to depend on your colleagues, and they depend on you.
Celan: Residency can feel unfair and exhausting, with high expectations that seem impossible to meet. Lobbying continues from residency groups and unions to implement changes, and until then, comfort yourself knowing that you're not in this alone. Other residents are going through the frustrations too, and others have gone through it before you and succeeded. You will get through this, and it will be worth it in the long run!
Krishna: The most important thing is to find out whether you would be a good fit for the program and vice versa. In other words, don't pick an academic-heavy program if you feel that you don't like academic medicine. Picking a residency is like picking a partner—you have to do your due diligence and ensure that you will both like each other for the duration!
Halik: Residency is training. You are still a health professional in training, you are still a student. Be patient with yourself, the learning curve is steep, and it takes time to adjust. Even if you have all the tools for success, it still takes experience via trial and error. Remember, just because you have the cookbook, it doesn't make you a gourmet chef.