Written By


Expert Contributor

last updated

11/11/2020
It doesn't matter if you're still in school or a seasoned nurse, networking can boost your career. From meeting a head nurse at a fundraiser to connecting with a healthcare administrator on LinkedIn, networking helps people discover who you are and why you're special. It also helps you connect with fellow students and professionals who can empathize with your daily struggles, celebrate your successes, and keep you abreast of the latest nursing trends. No matter how you spin it, if you're a nurse (or becoming a nurse) you need to be networking. To learn the many benefits of networking and to gather expert advice and key tips, continue reading.
Reasons to Network in Nursing: Why You Should Engage
You should network for many reasons, from landing your first job out of college to meeting others in your field you can go to with questions. Below are just a few of the major reasons why networking can be so beneficial to your career as a nurse.
Finding Employment
You got into nursing school, nailed your nursing school admissions interview, aced the NCLEX, and now you need to find your first job in the field. What better way to get your foot in the door than a professional networking event? Whether you're just starting out or looking to move into a new job at the same level, building your network can aid you in making professional connections at other healthcare facilities and can potentially help you hear about jobs that aren't posted on career websites.
If you know someone who works at a hospital or clinic where you plan to apply, they can let the hiring manager know to be on the lookout for your application. Once your application reaches the consideration stage, your contact can put in a good word for you.
Career Advancement
After working at the same nursing level for a few years, you may decide it's time to move up the career ladder. Whether that means obtaining an additional degree or simply using your existing experience to take on more leadership and/or responsibility, networking plays a crucial role in career advancement for nurses.
When it comes time to look for a new role, reach out to your professional network and let them know your intentions. Attending a few networking events to meet more contacts and learn about their workplaces' potential roles is also a smart idea when you want to advance your career.
Keeping Up with Trends
Despite participating in required continuing education to maintain your license, this doesn't ensure you receive exposure to the vast array of technological advances and new best practices in the field. Nursing is a constantly changing and evolving discipline, making it essential you stay aware of what's new.
Maintaining a robust professional network can make staying attuned with new trends easier. When you're in regular communication with other nurses working in different facilities, you naturally hear about new tools or processes being implemented. Without a network, you may be slow to learn about these things and get left behind. This can lead to trouble moving ahead in the field.
Professional Support
It's no secret that working as a nurse offers tremendous rewards, but it's also a mentally and physically demanding career. While your friends can empathize when you tell them about a hard day, only others who work in the field can truly understand what it's like to walk in your shoes.
Finding support from other nurses can help get you through difficult times and provide a space to share triumphs. California's Nurse Support Group and the Minnesota Nurses Peer Support Group provide excellent examples of similar programs you can look for in your city and/or state.
Different Ways to Make Professional Connections in Nursing
Whether you prefer in-person social networking events or want to connect online, plenty of options exist to get to know others in nursing – both locally and nationally. It doesn't matter if you've been in a nurse practitioner for decades or you're just deciding to become a registered nurse, getting involved is invaluable. Here are just some of the networking opportunities you can participate in as a nurse or nursing student.
Professional Networks
Professional organizations such as the American Nurses Association and the American Association of Nurse Practitioners provide outlets for meeting other nurses and building professional relationships with them. Many offer online forums or social media pages for connecting. It's also not uncommon to find continuing education webinars or annual in-person conferences where you can meet others from far and wide. Plenty of professional associations exist, so research both local and national options to find one that meets your needs.
Networking Events
Networking events for nurses can be organized by various organizations, including professional associations, healthcare facilities, staffing agencies, and colleges or universities. Whether you're a student or professional, taking part in one can provide sizable benefits. Some may allow you to meet with recruiting officers while others may feature a happy-hour style format and potentially a guest speaker. During the COVID-19 era, many of these organizers have moved their events online, making them all the more convenient.
Social Media Networking
If heading out to an event after a long shift isn't quite your style, plenty of networking can be done through social media from the comfort of your home. With many events canceled or postponed for the time being, becoming active on social media may be your best bet for getting connected with other professionals. While you don't need to maintain a presence on every platform necessarily, it's essential to figure out which of the major social media platforms best serves your needs and goals. Here's what you should know about networking on each platform.
Should I Be Networking? Who Should Get Involved and When
Simply put, there's no wrong time to network. Getting involved with professional associations and attending events with other professionals in your area is always beneficial, whether you're looking for a job or simply want to meet other nurses. It doesn't matter if you're a prospective student considering a nursing program or an advanced practice nursing professional, networking nearly always has positive outcomes.
Networking for prospective nursing students
Even before starting an in-person or online nursing program, networking can help you. Despite doing ample research on top nursing degrees, hearing first-hand accounts from nurses who attended actual schools can often provide the best insight. If you start building up contacts in the industry early enough, these individuals may also be willing to write a letter of recommendation for you. A reference from a working nurse can hold significant weight for admissions panels.
Networking for current nursing students
Once you start school, networking continues to be an essential facet of getting closer to starting your career. By getting to know nurses who have already graduated, they can help you find internships and provide job shadowing opportunities while you work on your degree. As you begin applying for jobs after graduating, these same contacts can help you get your foot in the door at a new job.
Networking for current nurses
After getting out of school and landing a job, networking can still benefit you. Whether you lose your job due to budget cuts or find yourself looking for a new position after a time, being able to lean on your professional connections can make the job hunt a lot easier. As discussed earlier, being part of a group of fellow nurses also provides the outlet for talking about the good and bad with people who understand where you're coming from.
Networking for advanced practice nurses
Even as a nursing veteran, networking still offers opportunities for you to both contribute and gain benefits. If you've ever thought about providing mentorship to newcomers in the field, keeping a robust network can help you identify students or new nurses looking for support. It can also help you stay abreast of new medical trends and technologies, cementing your place in the field and keeping you at the top of your game.
Making Networking Work for You: 5 Tips for Success
Want to begin networking but don't know quite where to start? You're not alone. Putting yourself out there can feel intimidating, but the tips outlined below provide a roadmap for stepping into the process while feeling confident and prepared.
Expert Insight on Networking in Nursing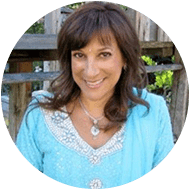 Nancy Brook, MSN, RN, is a nurse practitioner and career mentor at Stanford Healthcare. She has more than twenty years of experience working with nurses and health care professionals who want to create a more meaningful career and a healthier lifestyle. www.nursepractitionerbook.com
1. How can busy nurses network after long shifts?
Networking happens in many formal and informal ways for nurses (not unlike other professionals). This could mean talking with a leader, manager, or visiting nurse or physician on your team or unit. It could mean networking with other nurses and leaders at a noon training session, professional conference, or continuing education class. It may include speaking with a rep (drug rep, component/instrumentation/medical device rep, etc). Networking is what we do by communicating every day.
2. What advice would you give nurses trying to build career connections?
Reach out to mentors or nurses who inspire you. Connect on social media and LinkedIn. Made connections at professional conferences, become acquainted with their work or research.
Continue to expand your skill set and knowledge base. Participate in committees, focus groups, professional organizations to start.
3. What's one of the biggest mistakes nurses may make in this area?
They don't network, don't take the time or see the value, and as a result they become complacent in their areas.
4. Even if a nurse has a job they like, why should nurses keep networking?
The future is uncertain. COVID-19 has proven this. We may not know when our employment, no matter how stable, may end or change. It is critical to have up to date skills, education, and connections within our profession and beyond. Additionally, it's exciting to expand our networks and meet new friends, colleagues, and mentors.
Networking Resources