Written By


last updated

09/15/2022
You want to help people harness the gift of speech. You know you need the right education to make it happen. With an online master's in speech language pathology, you'll work to diagnose and treat communication, speech, and swallowing disorders in patients across a variety of age groups. Earning a master's also makes you a more competitive job candidate and puts higher salaries within your reach. In 2019, speech language pathologists earned a median salary of $79,120 per year, with the top 10% of pathologists earning an estimated $121,260 (Bureau of Labor Statistics, 2019).
If you're ready to take your first steps toward a new career, now is the time. Keep reading to review top online SLP programs and learn about curricula, cost, accreditation, and how it all works in the distance learning format.
Top Online SLP Programs for 2023
With jobs for speech-language pathologists set to grow by 25% over the coming decade, it stands to reason that more online master's in speech pathology programs are being created to meet the demand. Since there are more options than ever before, it's crucial that you find a degree that supports your future career goals and puts you on a strong path toward a meaningful career. To help you find the best option for your individual needs, we've pulled together the top online SLP programs available in 2023. Check out our top picks below.
or
About the ranking
X
Base Methodology for EduMed's 2023 Online College Rankings
1. Create List of Eligible Schools and Programs
To be eligible for this ranking, schools were required to meet the following criteria based on government data provided by The Integrated Postsecondary Education Data System (IPEDS).
Institutional accreditation from an organization recognized by the U.S. Department of Education.
At least one program in subject area offered partially or fully online.
2. Assign Weightings
After creating the list of eligible schools, EduMed data scientists assigned weights and ranked schools based on a mix of affordability, support services, and online program availability metrics. Online program availability and overall affordability metrics received the heaviest weightings.
Online Program Availability
Number of online programs in subject area reported by school to the U.S. Department of Education.
Affordability
Cost

– Relative cost of attendance compared to peer schools on the list. Based on tuition and fees per academic year.

Students w/ Institutional Aid

– Percentage of students who receive financial aid from the school itself.
Support Services
Academic Counseling

– Existence of this service on campus or online.

Career Placement

– Existence of this service on campus or online.
About Our Data
EduMed's rankings use the latest official data available from The Integrated Postsecondary Education Data System (IPEDS). Most recent data pull: July 2022
#

School Name

Type

Cost

Online Programs

More Details

School Information

Online Students

Academic Counseling

Career Placement

Students w/Institutional Aid

Median Earnings 10yrs After Entry

Accreditation

1

The University of Montana

Missoula, MT

Public

$$

1

The University of Montana offers a M.S. in Speech-Language Pathology fully online. This program emphasizes quality academics and authentic clinical experiences, with a focus on interprofessional education and research. Graduates are prepared to provide high-quality services to diverse populations in multiple settings. Students can choose a thesis or non-thesis degree. Students who choose the non-thesis option will complete a portfolio project in lieu of the thesis. Courses are synchronous and the 30 credits of clinical practicum begin during the first summer term on campus. After that, students can arrange off-campus sites for continuing practice. The program is accredited by the Council on Academic Accreditation in Audiology and Speech-Language Pathology of the American Speech-Language-Hearing Association.

Program Highlights:

Master of Science in Speech-Language Pathology

Credits: 71 credits (thesis); 65-68 credits (non-thesis)
Cost: $399.00 / credit (in-state); $613.00 / credit (out-of-state)
Length: 2 years - 4 semesters and 2 summer terms
Mode: Online - on campus practicum required during first summer term

Academic
CounselingYes
Career
PlacementYes
Student/
Faculty Ratio18/1

Accreditation

NWCCU

2

University of Akron Main Campus

Akron, OH

Public

$$

1

The University of Akron offers a competitive, fully online M.A. in Speech-Language Pathology. Their program boasts a 100% pass rate for the Praxis Exam and a 100% job placement rate for graduates seeking employment. The program begins in the spring semester and takes 2 years and 8 months to complete. The program focuses on foundational theories and practice, prevention, diagnosis, and treatment of disorders, and ethical standards. The university will arrange clinical hours in or near students' hometowns. Admission requirements include a bachelor's degree in speech-language pathology, 3.0 GPA, 3 letters of recommendation, a resume, and a statement of purpose. The GRE is waived for the 2021-2022 admissions cycle. The University of Akron is accredited by the Council on Academic Accreditation in Audiology and Speech-Language Pathology of the American Speech-Language-Hearing Association.

Program Highlights:

Master of Arts in Speech-Language Pathology

Credits: 64
Cost: $442.10 / credit (in-state); + $50 / semester fee for out-of-state students
Length: 2 years 8 months
Mode: online

Academic
CounselingYes
Career
PlacementYes
Student/
Faculty Ratio16/1

Accreditation

HLC

3

University of South Florida

Tampa, FL

Public

$$

1

Students enrolling at the University of South Florida for a M.S. in Speech Language choose either the residential track or the Suncoast Consortium track. The residential track is for students in the Tampa Bay area. The Suncoast Consortium track is a non-thesis option designed for people who are already working full-time in one of the Suncoast Consortium school districts and wanting to pursue their master's. Students enrolled in this program will complete practicum hours in the school district where they are employed. Further practicums will include at least one clinical practicum at USF's Speech Language Hearing Center in Tampa and one externship experience. USF requires a GRE score for admission. The program is accredited by the Council of Academic Accreditation of the American Speech-Language-Hearing Association.

Program Highlights:

Master of Science in Speech Language (Suncoast Consortium Track)

Credits: 62
Cost: $347.91 / credit (in-state); $772.43 (out-of-state)
Length: 3 years
Mode: coursework fully online, some practicum on campus

Academic
CounselingYes
Career
PlacementYes
Student/
Faculty Ratio22/1

Accreditation

SACSCOC
James Madison University

The Department of Communication Sciences and Disorders at JMU provides an online M.S. in speech-language pathology that requires no visits to the Virginia campus. Upon completing all coursework and clinical requirements, graduates qualify to sit for the Council for Clinical Certification exam provided by the American Speech-Language-Hearing Association (ASHA).
JMU designed its program to support adult learners balancing personal and professional responsibilities alongside academics. The program takes three years and includes 45-49 credits. The final semester is devoted exclusively to practicum requirements. Topics discussed include evaluation and treatment of swallowing disorders, processes and disorders of speech fluency, and human communication and aural rehabilitation.
New students enter as part of a cohort with new cycles beginning once per year. Application requirements include GRE scores, transcripts, a personal written statement, two references, and a video submission. The department holds several virtual open houses each year to help prospective students learn more about the program.
Western Kentucky University

WKU offers an online M.S. in speech-language pathology designed to support those who want to become professional speech pathologists. The program has maintained accreditation via the Council on Academic Accreditation in Audiology and Speech-Language Pathology since 1993 and meets requirements for certification set out by ASHA.
All told, plan to complete 40 credits in areas of cognitive-linguistic disorders, early interventions in speech-language pathology, and neurology for speech and language. An additional eight credits are devoted to clinical internships and externships. Students also complete 9-12 credits in electives for a total of 58-61 credits.
Admission requirements include a bachelor's degree from an accredited institution, official transcripts, 3.0 minimum GPA, completion of eight prerequisite courses, personal essay, references, and GRE scores. The exam must have been taken within the last five years and new students are admitted for the fall and spring semesters.
Texas Woman's University

The Department of Communication Sciences and Oral Health offers the online M.S. in speech-language pathology that can be completed in as little as two years. The department prides itself on keeping class sizes small and providing an affordable education. This program focuses on preparing speech-language pathologists looking to work in K-12 settings.
Students complete 61 credits in total through live interactive webinars and work in sponsoring school districts to complete clinical experiences. Some of the courses you can plan to take include contemporary issues in communication disorders, language disorders in school-age children, and voice and resonance disorders.
The program admits new cohorts every two years on even years. Admission requirements include a bachelor's degree in communication sciences or a related topic, completion of required prerequisites, minimum 3.0 GPA, a competitive GRE score, letter of intent, current resume, three references, and a video statement answering a prompt given by the department.
Earning Your Master's in Speech Pathology Online
Deciding to pursue a master's in speech pathology online provides several benefits over traditional, campus-based programs – especially for learners who need flexibility. Below, we take a look at some of the most common benefits and challenges of earning your degree in this format.
Benefits
Access to world-class universities:
Rather than being limited by the universities within a drivable distance to your home, online speech-language pathology programs provide you access to schools throughout the country. This also allows you to find curricula and faculty members that match closest to your future interests as a speech pathologist so you can make the most of your education.
Flexibility:
Because many students who decide to pursue an advanced degree must balance professional and personal responsibilities around their educations, master's in speech pathology online programs make it easier to juggle schedules. Many programs provide asynchronous coursework that allows students to watch prerecorded lectures, complete assignments, and work on group projects at times that work with their unique schedules.
Cost:
When attending a traditional, campus-based program, you can usually only get resident tuition rates if you live in the same state as the university. If you decide to pursue a master's in speech pathology online, however, you're much more likely to find a distance learning program that allows you to pay in-state tuition regardless of where you live.
---
Challenges
Finding externships:
If you attend a school close to your place of residence, program administrators typically provide a list of approved sites you can choose from to complete externships and clinical hours. If you live further afield, it's up to you to find a suitable location. This can take some extra research and following up with prospective locations, especially if you live in a rural area.
Meeting professionals in your area:
When attending classes in-person, professors often bring in professionals from the field to answer questions, talk about their experiences, and provide advice. While this can still be done through digital learning, these professionals don't live in your area and cannot provide mentoring or assistance in finding work after you graduate.
Staying focused:
Studying alone in your house or at a coffee shop may sound ideal at first, but in reality, it requires great amounts of focus and determination – especially when you aren't physically around your classmates. To find success in online learning, you must make sure you keep the goal in the forefront of your thoughts.
---
How it works online
The curriculum for online master's in speech pathology programs mirror those provided to campus-based students, but the delivery looks different. Rather than sitting in a physical classroom, you take part in videoconferencing, telephone calls, emails, and forums. When it comes time to complete your clinical hours, you can expect an in-person experience. It can take some time to get used to, but this style of learning provides immeasurable benefits to busy students who would find it difficult to visit a campus multiple times per week.
A Look Inside the Online Master's in Speech Pathology
Before applying to any online SLP programs, you need to spend ample time researching the ins and outs of every degree to find one that meets your professional, personal, financial, and academic needs. To do this confidently, you likely have lots of questions that need answers – some of which we provide in the following section.
What do you learn in an online speech pathology master's program?
The skills and knowledge gained in an online master's in speech pathology program prepares individuals to take on meaningful careers. While every program is different, many overlap with each other in the types of courses and topics explored. As you continue researching and exploring options, you'll likely see some similarities. Check out some common degree learning outcomes and courses below to get started.
Learning Outcome #1:
An understanding of the spectrum of communication and swallowing disorders, including how they manifest in patients from birth through adulthood.
Learning Outcome #2:
An awareness of current and emerging research literature in the field and how it can inform the way you practice and treat patients.
Learning Outcome #3:
The ability to support patients by providing treatment according to ethical and legal guidelines, with emphasis on cultural sensitivity.
Learning Outcome #4:
The ability to address communication disorders such as voice and resonance, respiration and phonation, swallowing, articulation, and fluency.
Learning Outcome #5:
The skills needed to conduct prevention screenings, collect case histories, administer treatments, and provide ongoing care.
---
Common Courses
Language Development and Disorders
This introductory course helps you familiarize yourself with the spectrum of communication disorders across the lifespan. You also learn about the assessment and intervention tools available and how to use them when working with infants, children, adults, and the elderly.
Voice and Resonance Disorders
Taking this course exposes you to common disorders across voice and resonance production, with emphasis on how to work with patients who have them. Learners cover topics such as laryngectomy rehabilitation, ventilator and tracheostomy-dependent communication, and intervention tools.
Research Methodologies
This course provides the tools and skills needed to conduct primary research in areas of audiology and communication disorders. The course begins with a study of how to efficiently evaluate existing academic literature before delving into the development of research design skills.
Communication Disorder Technology
This course provides a survey of past, present, and emerging technologies used to support patients with speech-language-hearing issues. Students learn about the range of assistive technologies available and how to implement them based on individual needs, abilities, and age.
Swallowing Disorders
Students learn about the symptoms and diagnoses of dysphagia in this course, with emphasis on current approaches to treatment. The course also provides an overview of how swallowing disorders manifest, how they look across the lifespan, and how to prepare caretakers to support patients with dysphagia.
Can you earn a master's in speech pathology completely online?
Many online SLP programs allow students to complete all coursework requirements from the comfort of their homes. All clinical practicum requirements must be done at approved facilities, but these are usually near the student's place of residence. Some departments require you to visit for campus-based intensives, so be sure to ask about this before enrolling.
How long does it take to earn a master's in speech pathology degree online?
The amount of time you'll need to complete a master's in speech pathology online depends on several factors. Traditional full-time programs typically take three years, while some accelerated options can be done in as few as two years. Part-time learners, meanwhile, usually need four years. Because many learners chip away at their master's degree while juggling work and family commitments, some programs will work with you to find a schedule that best serves your needs. For this reason, asynchronous courses usually work best as they allow you to complete assignments at times that work best for your schedule.
How much does an online master's in speech pathology cost?
If you're a student on a budget, you're likely aware how much higher education can cost. Even within the same degree programs, the cost per credit can vary drastically. Because of this, it's important that you get a clear sense of what to expect and pick a school within your price range. Factors such as attending a public vs. private school, how long it takes to graduate, and how much funding you secure all affect the final cost. We look at three programs to provide an idea of how much online SLP programs cost.

M.S. in Speech-Language
Pathology
Total Credits: 61 credits
$281/credit (resident);
$690/credit (non-resident)

Master's in Speech
Pathology
Total Credits: 45 credits
$1,785/credit

M.A. in Speech-Language
Pathology
Total Credits: 74 credits
$421/credit (resident);
$727/credit (non-resident)
How do I get into an online master's in speech pathology program?
Online master's in speech pathology programs typically have competitive admissions requirements, with some accepting students only once every two years. Required materials vary by program, but most require the following documents.
Bachelor's degree from an accredited institution (some require the degree to be in communication sciences or a related topic)
Evidence of completing prerequisite courses
Minimum GPA
Passing GRE scores from within the last five years
Personal statement/statement of goals
Resume
Letters of recommendation
Video statement
International students must provide passing TOEFL scores
Competitive programs may require an interview
Paying for Your Online Master's in Speech Pathology
As the cost of higher education rises each year, finding innovative ways to cut costs is on the mind of almost every student. Plenty of options exist to help lower costs and make sure you don't break the bank while getting an advanced education.
Scholarships & Grants
Scholarships and grants don't need to be repaid as long as you meet the terms of the award, making them a continually popular option for students at all academic levels. You can find these via colleges and universities, professional associations, and state and local governments, among others.
Student Loans
Student loans provided by state and federal governments can help you cover the remaining cost of your education after exhausting savings, scholarships, and any other forms of funding. Filling out the Free Application for Federal Student Aid (FAFSA) helps you identify which ones apply to your needs.
Other Options
At the graduate level, some schools provide teaching and/or research fellowships that offer tuition remission or a stipend. You may also be able to find a paid internship or fellowship to help alleviate costs. Lastly, if you qualify under the FAFSA, you can apply for a virtual job at your school through the federal work-study program. This provides an hourly wage that can be used as you wish.
Accreditation Standards for Your Online Master's in Speech Pathology
One of the most important things you can do when searching for prospective online SLP programs is to ensure the degree you choose holds programmatic accreditation. Within the world of speech pathology, the Council on Academic Accreditation is the name to know. This accrediting agency operates under the American Speech-Language-Hearing Association. As of 2020, the CAA accredits nearly 300 programs throughout the U.S.
Finding a properly accredited institution should also rank high on your list of priorities, as failing to do so can lead to issues transferring credits to other schools, applying for state licensure, or receiving professional certification. Regionally accredited institutions are considered the most rigorous and esteemed options. When in doubt, use the U.S. Department of Education's Database of Postsecondary Institutions and Programs to find suitable programs and schools.
What's After Your Online Master's in Speech Pathology?
While you need at minimum a master's degree in speech pathology to receive licensure and certification, your career aspirations may call for further education after graduating. Understanding where your degree can take you and how much you can earn will help you make an educated decision about next steps.
Do I need certification or licensure to work in speech pathology?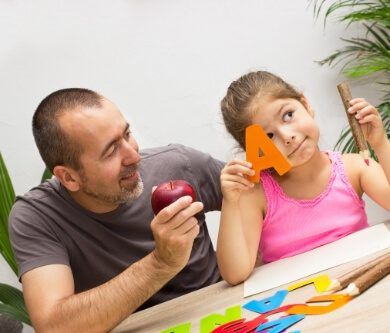 Speech-language pathology positions are regulated in all 50 states. Some states require these professionals to hold licensure while others mandate registration. To receive licensure, you must possess at minimum a master's degree and certification.
Specific licensure requirements vary by state, so you should check with your state board to learn more. The Certificate of Clinical Competence in Speech-Language Pathology is provided by the American Speech-Language-Hearing Association, which sets specific requirements and mandates that professionals complete continuing education credits to renew every three years.
How much can you earn with a master's in speech pathology?
Earning your license as a speech-language pathologist is a sure way to make a substantial living. The Bureau of Labor Statistics found that these professionals were paid median salaries of $79,120 in 2019. Those in the lowest 10% of earners received $49,840 while the top 10% brought home salaries of more than $121,260 during the same year.
Working in this field also provides a lot of job stability. The BLS projects that roles for speech-language pathologists will grow by an impressive 25% between 2019-2029, leading to the creation of more than 40,000 new jobs. Reasons for this growth include an increased understanding of communication disorders and ongoing advances in treatment.
Continuing Education & Related Degrees
After completing a master's in speech pathology online, you may decide to grow your career further or branch off onto a different path. Plenty of opportunities exist for doing both through continuing education and related degree programs. Take a look at a few of the degree options that may be a good fit.
Continuing Education
Doctorate in Speech Pathology
Pursuing an SLPD provides the skills needed to take on leadership roles in the field, whether they focus on policy, organizational change, research, education, or supervision. Programs typically take 3-4 years to complete and can be done as a traditional campus degree or online.
Doctorate in Audiology
The AuD serves as a professional degree program and the minimum requirement for working as an audiology practitioner. Most programs take four years. Those looking to go into research or academia should pursue the Ph.D. in audiology. Like the SLPD, programs can be found online and in person.
Related Degrees to Consider
M.S. in Deaf Education
These two-year programs provide the skills and training needed to work with children from birth through high school who face hearing impairments. This could be a great option if you know you want to work with communication impairments but desire to use a different approach.
M.S. in Occupational Therapy
While speech-language therapists focus exclusively on impairments affecting language, speech, and swallowing, occupational therapists address function issues in the whole body. These programs typically take two years to finish and exist both online and in person.
M.A. in Voice
If your passion is helping vocalists and professional singers work on their performance skills, sing in ways that don't damage their vocal cords, and expand their range, an M.A. in voice could be a great fit. Most programs take two years to complete and may include an internship component to build coaching skills.
Resources for Speech Pathology Students & Professionals
A Day in the Life of a Speech-Language Pathologist:
Mountain Valley Rehabilitation Hospital put together this informative article to help you visualize yourself as an SLP.
American Academy of Private Practice in Speech Pathology and Audiology:
Members of AAPPSPA can take advantage of annual conferences, training, and a membership directory.
American Speech-Language-Hearing Association:
ASHA serves as a membership organization for SLPs while also providing certification and accreditation.
Conversations in Speech Pathology:
Listeners can tune into this weekly podcast to learn about what it's like to be a SLP and hear from professionals in the field.
National Black Association for Speech-Language and Hearing:
Joining NBASLH provides access to annual conventions, mentoring opportunities, scholarships and awards, and publications.
National Institute on Deafness and Other Communication Disorders:
Operating under the U.S. Department of Health & Human Services, this agency provides research, emerging study, and resources.
Speech-Language Pathologists:
This active Facebook group has more than 35,000 members and provides a place where you can get to know other SLPs, ask questions, and find support.
What is a Speech-Language Pathologist?
Therapy Playground provides this YouTube video as a way of expounding on what to expect when working with children.