Written By


last updated

05/05/2023
Whether you're currently working in healthcare or hoping to transition into it, an MSN can broaden your nursing opportunities and increase your salary. Compared to the national average, Pennsylvania has higher numbers of preventable hospitalizations, people who smoke, and obesity. This isn't good news, but it does mean that healthcare workers with advanced training are in high demand.
MSN programs in Pennsylvania offer plenty of options for earning your master's in nursing. You can choose between on-campus, online, and hybrid programs, as well as full-time, part-time, and accelerated paths. Your responsibilities outside of school, prior education, and work experience will determine which programs are a good fit. Traditional BSN to MSN programs are for students with bachelor's degrees in nursing, while direct-entry MSN programs are for students with bachelor's degrees in other subjects. RN to MSN bridge programs assist registered nurses with an associate degree bypass the BSN requirement, and dual master's programs are for motivated students looking to study multiple subject areas.
Whichever path you choose, we've made it easy to explore all your options and find a program where you can succeed.
Best Accredited MSN Programs in Pennsylvania
We've identified several top accredited MSN programs in Pennsylvania with the affordability, academic excellence, and student support you need to start or expand your RN career. We've spotlighted three high-quality programs accredited by the to get you started on your school search. See which ones stand out in 2023.
University of Pennsylvania
The MSN programs at the University of Pennsylvania require a minimum of 12 courses. Depending on the specific program, full-time students usually complete the degree in one to three years, with a maximum of five years. Most graduate classes are in person, but the school is flexible in other ways. The family nurse practitioner (FNP) program can be taken full-time or part-time, and students without a BSN can complete a combined BSN/MSN degree.
This program is fully accredited by the CCNE, and all faculty are in clinical practice, ensuring the teaching is current and evidence-based. In addition to classroom work and lab sessions, students participate in clinical preceptorships. The University of Pennsylvania finds the preceptor for their students, which means you'll have one less thing to worry about.
Pennsylvania College of Health Sciences

There are multiple MSN tracks at the Pennsylvania College of Health Sciences. No matter which option you choose, you can rest assured that the program is accredited by CCNE. Students can choose the MSN in education or administration paths, which require 34 credits and take about two years (or six semesters) to complete. These programs are primarily online.
Depending on the specialty, the nurse practitioner track requires 51 to 53 credits and takes about three years to finish. The nurse practitioner program is a mix of online and in-person learning. Nurse practitioner students can choose from three specialties: adult/gerontology acute care, family/individual across the lifespan, and psychiatric/mental health. In addition to in-person and online coursework, students participate in clinicals and state-of-the-art simulator learning. Students can choose to work full- or part-time while they earn their MSN, thanks to the school's flexible online course schedules.
Misericordia University

MSN students at Misericordia University can choose from two program tracks: family nurse practitioner or adult-gerontology primary care nurse practitioner. The programs consist of 45 to 50 credits and take about three years (seven to eight semesters) to complete.
These are primarily online programs with remote classes and in-person clinicals. Misericordia stands out amongst its peers thanks to small classes and advanced simulation opportunities. If students wish to continue their studies, Misericordia offers several pathways to a DNP (Doctor of Nursing Practice). All graduate-level professors are also active clinicians, which allow them to stay relevant and on top of current best practices.
Advantages of Getting an MSN From a Pennsylvania School
Everyone has their own reason for pursuing an MSN, but common motives include job growth, job satisfaction, and earning potential. Because Pennsylvania is such a large and diverse state, MSN graduates have a lot of choices after graduation. Some MSN graduates have their own practices in rural areas, while others work in administration for large hospital systems. Whether you want to upgrade your BSN or switch careers entirely, a master's degree in nursing can help with professional growth.
Job Growth
A recent report by the American Academy of Family Physicians has projected a shortage of up to 124,000 physicians by 2034. This is, in part, because of longer life expectancies and an aging population. As a nurse with advanced skills, you can offer care and help bridge the provider shortage. Also, an in-demand profession means you'll have a lot of job security and can live and work almost anywhere.
Job Satisfaction
U.S. News & World Report ranked nurse practitioners No. 1 in "Best Health Care Jobs" and No. 2 in "Best 100 Jobs." Nurse practitioners are generally very happy in their positions, thanks to independence and challenging work. They also enjoy job security and a high earning potential. Other advanced nursing positions also ranked highly. Nurse anesthetists ranked No. 8, and nurse midwives ranked No. 24 among healthcare jobs.
Higher Earning Potential
Money isn't everything when it comes to having a fulfilling career, but it can provide stability and the means to make life comfortable. While the median wage in Pennsylvania for all jobs is $55,490, nurses with advanced training earn much more. Pennsylvania's median wage for nurse practitioners is $117,260, $111,980 for nurse midwives, and $203,150 for nurse anesthetists. Wondering about the pay bump for going from an RN to a specialized position? In Pennsylvania, registered nurses earn about $76,000 annually, which is only two-thirds of what a nurse practitioner usually earns.
Program Checklist: Qualities to Look for in an MSN Program in Pennsylvania
The quality and curriculum of MSN programs can vary a lot, so be sure to evaluate the different components before you commit your money and time. Are you looking for a robust on-campus experience, or do you value the flexibility and convenience of online courses? How will your program prepare you for life after graduation (i.e., clinical experience, licensing exam outcomes)? Everyone's preferences and priorities will be different, but the following qualities are generally hallmarks of a quality program.
Types of MSN Programs in Pennsylvania
Traditional MSN
The most traditional path to an MSN is obtaining a BSN first. Some BSN graduates have work experience, while others go directly to graduate school. Assuming your BSN study meets all the prerequisites, a traditional MSN program will take about two years to complete.
Examples of Pennsylvania Nursing Schools with This Program
Direct Entry MSN
If you have a bachelor's degree in another subject but are interested in a graduate nursing degree, a direct entry MSN may be a good option. You can bypass earning a BSN as you begin working on your MSN. This approach may require you to take some prerequisites, especially if your bachelor's degree isn't heavy on the sciences.
Examples of Pennsylvania Nursing Schools with This Program
Accelerated MSN
Highly motivated students who are not planning to work full-time while in school may want to consider an accelerated program. Rather than taking classes in semesters, students may take intensive classes six to eight weeks at a time. Other programs may allow students to start their MSN degree while still in undergrad. Every school's approach is different, so check the curriculum and calendar for specifics.
Examples of Pennsylvania Nursing Schools with This Program
LaSalle University MSN FNP Accelerated
RN to MSN
Students currently working as nurses with an RN license can enroll in some MSN programs without a bachelor's degree. These programs allow students to either bypass the BSN or earn it alongside an MSN. This type of path typically takes a bit longer than a traditional MSN program.
Examples of Pennsylvania Nursing Schools with This Program
Dual Master's
For highly motivated students, some schools offer the option to enroll in two graduate programs at once. An MSN/MBA degree is a popular combo, but other options include an MSN/MPH degree and an MSN/MA in bioethics degree.
Examples of Pennsylvania Nursing Schools with This Program:
Online MSN Programs in Pennsylvania
Many MSN programs now offer fully online or hybrid courses. It's quickly becoming one of the most popular ways to earn an MSN degree in Pennsylvania. Online and hybrid programs are great for students planning to work while earning their degree because they allow for flexibility in where and when learning takes place.
FAQs About Pennsylvania's MSN Programs
What Can an RN with an MSN Do in Pennsylvania?
Nurses with MSN degrees are prepared for a variety of careers. Some work in clinical settings as nurse practitioners or nurse midwives. Other times they work closely in surgical settings as nurse anesthetists. Students can pursue some niche specialties, such as an MSN in forensic nursing or an MSN in nursing informatics. MSN graduates who don't want to work in patient-facing roles often serve in administrative or faculty positions, while some MSN graduates continue their studies and enroll in a Doctor of Nurse Practice (DNP) program. This is the highest level of graduate school for nurses.
How Long Does It Take to Earn an MSN in Pennsylvania?
In general, you can expect an MSN degree to take about two years to complete. However, that will vary depending on full-time vs. part-time status, as well as what type of program you choose. An accelerated program can often be completed in about 16-20 months, while a dual major program will take much longer.
The nurse midwifery program at the University of Pennsylvania takes about two years (five semesters) to complete, while the family nurse practitioner program at Misericordia University takes three years (eight semesters) to finish. Two years is the average, but it depends on your situation.
In Pennsylvania, How Much Do MSN Programs Cost?
Costs will vary depending on the type of school (public vs. private), the type of program (direct entry vs. traditional MSN vs. accelerated), where you live, how long it takes you, and how much funding you've secured. So be sure to look at the whole picture when it comes to cost. Sometimes, private schools charge more tuition but can offer more school-based aid. And be on the lookout for extra charges; fully online programs can often save you money because you can forgo activity fees, room & board, and other on-campus charges.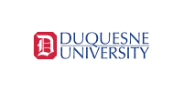 Duquesne University
Total Credits: 36
$1,635/credit

Misericordia University
Total Credits: 50
$860/credit

Penn State World Campus
Total Credits: 36
$1,007/credit
What Requirements Do I Need to Apply for Admission to MSN Programs in Pennsylvania?
Admission requirements will depend on the school and the type of program you enroll in. Most MSN programs are moderately competitive, requiring a GPA of at least 3.0. The MSN program at Penn State is more competitive, requiring a GPA of at least 3.3, as well as a B or higher in all undergraduate science courses. While some admission requirements are standard, schools may have their own policies. For example, Wilkes University requires students to have state authorization for where they intend to work. In general, you can expect the following admissions requirements for MSN programs:
A GPA of 2.5-3.0 (check with the program for specifics)
College transcripts
GRE or MAT test scores
A bachelor's degree in nursing (for a BSN to MSN program)
An associate degree in nursing (for an RN to MSN program)
A bachelor's degree in an area other than nursing (direct entry MSN programs)
An unencumbered RN license for certain programs
Two to three letters of recommendation
Statement of purpose and/or writing samples
Résumé
Application fee
Where Can I Find Financial Aid to Help Pay for My MSN Program in Pennsylvania?
Any student that attends an accredited school is eligible for federal and state aid, including loans, grants, and work-study positions. Grants are considered a gift, while loans need to be paid back. Depending on the school, students may also be eligible for school-based aid (grants, loans, and scholarships). There are also many scholarship opportunities from nonprofits and professional organizations. Pennsylvania residents should look into the Nightingale Awards of Pennsylvania, a nonprofit that administers nursing scholarships in the state.
No matter where you decide to apply, our nursing scholarship guide can help you find the money for school. And for general information on paying for college, head over to our financial aid guide.
Inside Look at MSN Online Programs in Pennsylvania
Many schools in Pennsylvania offer fully online or hybrid MSN programs. These types of programs offer increased flexibility over in-person options, especially for students who plan to work while they're in school. Without a commute or a scheduled lecture time, online students can choose when and where they learn the material.
For the most part, students can take online classes from wherever they find it convenient. All that's required is a quiet space, a computer, and a high-speed internet connection. Almost all programs require in-person clinical (or practicum) hours. These often happen toward the end of the program. Clinical placements are usually made within about 100 miles of the school, so students should be prepared for that.
For more information on what to expect in this type of program, head to our guide on online MSN programs.
Standout Online MSN Programs in Pennsylvania
Penn State University World Campus

The MSN program from Penn State World Campus consists of 36 credit hours, along with a practicum toward the end of the program. This CCNE-accredited program is intended for nurses with a bachelor's degree in nursing, and students can choose between the nurse administrator or nurse educator track. The program takes about two years to complete, and students are expected to take at least two classes during the fall and spring semesters.
Thanks to its partnership with the Penn State Ross and Carol Nese College of Nursing, students can expect a comprehensive curriculum that will prepare them well for a career after graduation. The program also prioritizes flexibility so students can maintain current responsibilities, whether that be work, family, or personal obligations. Students can choose to enter the competitive MSN program immediately or enhance their professional skills by completing a graduate certificate first and then applying those credits to the MSN program.
Indiana University of Pennsylvania

The MSN program at the Indiana University of Pennsylvania is similar in many ways to Penn State's option. Students can choose from two tracks: an MSN in education or an MSN in administration, which are 36 credits each and take two to five years to complete. Students also have the option of completing both tracks for a total of 48 credits. The combined program will add less than a year to the timeline.
Students take online courses on a part-time basis, and most classes are taken in seven-week increments. This school is accredited by the CCNE, so students can be assured of its quality. The Indiana University of Pennsylvania is also a very cost-effective option with low tuition rates and good financial support, especially compared to similar programs.
Do Employers in Pennsylvania Accept Graduates from Online MSN Programs?
Yes, online MSN programs are valued and respected by employers if they are accredited. Before enrolling in a program, research where you will be living and where you plan to work after graduation. Some schools require students to live in an authorized state before enrolling in a program.
MSN Career Outlook for Pennsylvania
With an aging population and longer lifespans, the needs of the healthcare industry are expected to grow over the next decade. In addition to job growth, MSN nurses can look forward to increased earnings and higher salary potential.
Are MSN Nurses in High Demand in Pennsylvania?
Absolutely. The Pennsylvania healthcare job market is strong. The Philadelphia area is in the top 10 U.S. metropolitan areas with the highest employment level for nurse practitioners, which are one of the most common jobs for MSN graduates.
Nationally, through 2030 there is expected to be a 33% increase in jobs for nurse practitioners compared to only a 9% increase for registered nurses. Additionally, there is also a projected 20% increase in openings for post-secondary nursing instructors by 2030. Pennsylvania is the fifth most populous state, so as the nation's citizens continue to age and require care, employees in the healthcare industry will be in particularly high demand.
How Much Do MSN Nurses Make in Pennsylvania?
The average salary for a nurse with advanced training in Pennsylvania varies. It often depends on the type of job. For example, a nurse anesthetist in urban Philadelphia earns about $228,320 annually. Comparatively, a nurse practitioner at a community clinic in a rural area will likely learn much less.
As an example, a nurse practitioner in the Philadelphia metro area earns about $121,370 annually, while that same position will earn $115,050 in the more rural Williamsport area. For comparison, the national average is $118,040.
All these salaries are more than the expected earnings for a registered nurse. In Philadelphia, an RN can expect to earn about $81,860 annually, while an RN in Williamsport can expect $72,300 per year. As you can see, a few extra years of school can add up to exponentially more earnings over the course of your career.