Written By


last updated
04/07/2020
Some people stay in the same career field their entire professional lives. Others switch to a different line of work for any number of personal or professional reasons. When someone chooses a new path, one of the most popular fields to go into is healthcare.
The health care field refers to medical professionals who serve in a wide range of clinical, administrative, and supportive roles in a healthcare system. These jobs are popular for career changers due to the demand for new hires, the relative ease in which most people can acquire the skills or education needed, and/or the opportunity for career growth.
If you're interested in a career change to healthcare, this guide serves as a starting point. We've also included tools and resources to help with the transition.
Why Healthcare Careers?
There are as many reasons for moving into a career in healthcare as there are types of healthcare jobs available. Some love the flexibility of scheduling and professional responsibilities. Others are dealing with burnout at their current position or they got laid off and they're at loose ends. Still others are looking for something more rewarding, and a career of helping others seems like a great way to find that. Before you dive in, ask yourself a few important questions.
Why do I want to change careers?
Why should I consider a healthcare career?
This second question is best answered by examining the advantages of working in healthcare.
Job Satisfaction
Everyone wants a job that makes them feel valued and accomplished. This means that if your current position lacks fulfillment, a career in care could be right up your alley.
Filling a need
The population in the United States is aging. And with the Affordable Care Act, access to healthcare is greater than it has ever been. Both of these changes combine to create a huge demand for medical workers at hospitals, clinics, and doctor's offices.
Changing goals or philosophies
Some jobs may require longer hours and harder work, but for more pay. Other jobs may pay less, but provide more flexible scheduling. Whether it's the desire to slow down, start a family, or earn more money, healthcare jobs allow you to find a career to match your changes in personal and professional philosophies and goals.
Having a value-based career and meaningful work
The United States is a service-based economy, but some services are appreciated much more than others. Helping someone figure out why they're hurting and making them better often has great meaning and value to both patient and healthcare professional. It's also reassuring to know that the services provided will be universally needed; at some point in almost anyone's life, they will need the services of a healthcare professional.
Making a difference
Outside of the economic and professional benefits of work in the health care field, making a positive difference in other people's lives might be the single most important motivating factor for joining the field. Healthcare is not a thankless profession, at least when it comes to the patients' perspective. To learn more about making a difference to others in the health care field, check out our Making a Difference page.
Salary & Job Growth
Increased earnings and career growth potential can be a major draw to careers in healthcare. But salaries can vary widely and for many choosing to change careers, pay won't be the primary motivating factor. Here are the educational requirements, median salaries, job growth, and number of jobs for some of today's most popular healthcare careers:
Dental hygienists examine and clean patients' teeth, provide preventative oral care, and may assist dentists during dental procedures.
Education: Associate degree
Median salary: $74,820 (2018)
Job growth: 11% (2018-2028)
Number of jobs: 219,800 (2018)
Medical assistants provide clinical, clerical, and/or administrative support in a doctor's office, hospital, or other medical facility.
Education: Post-secondary certificate, diploma, or associate degree
Median salary: $33,610 (2018)
Job growth: 23% (2018-2028)
Number of jobs: 686,600 (2018)
Medical Record and Health Information Technician
Medical record and health information technicians maintain, organize, process, and protect medical information in both paper and electronic formats.
Education: Post-secondary certificate, diploma, or associate degree
Median salary: $40,350 (2018)
Job growth: 11% (2018-2028)
Number of jobs: 215,500 (2018)
Physical therapist assistants work under the supervision of physical therapists to provide hands-on care. They may also complete ancillary tasks, such as administrative and support duties.
Education: Associate degree
Median salary: $48,090 (2018)
Job growth: 26% (2018-2028)
Number of jobs: 148,200 (2018)
Licensed practical nurses (LPNs), or licensed vocational nurses (LVNs) in California and Texas, help patients in healthcare facilities under the supervision of registered nurses (RNs). They perform basic nursing functions such as checking vital signs, changing bandages, assist with tests and procedures, and record patient information and histories.
Education: Certificate, diploma, associate degree
Median salary: $46,240
Job growth: 11% (2018-2028)
Number of jobs: 728,900
Registered nurses (RNs) coordinate the care of patients in healthcare settings. They manage patient conditions, administer medication, help with diagnostic testing, and work with doctors to make sure patient treatment plans are in place. They perform a variety of both clinical and clerical duties.
Education: Bachelor's degree (BSN)
Median salary: $71,730 (2018)
Job growth: 12% (2018-2028)
Number of jobs: 3,059,800
Surgical technologists help with medical surgeries; job duties include preparing and cleaning equipment and operating rooms. They may also help doctors and nurses during surgery.
Education: Post-secondary certificate, diploma or associate degree
Median salary: $47,300 (2018)
Job growth: 9% (2018-2028)
Number of jobs: 112,100 (2018)
Source: U.S. Bureau of Labor Statistics, Occupational Employment Statistics
Career Change Tools and Resources
Let's say you're seriously looking to move into healthcare. As with any other career change, your personal preferences, prior education, and professional experience help determine how this transition will unfold.
Another thing to consider when making the move is what career you want to go into. The level of formal training and on-the-job training will play a major role in what it takes to complete the career change. In figuring out what position to pursue, consider the following questions:
What career should I choose to change to?
What job would be right for me?
What are some of the easiest healthcare careers to get into?
These questions require research – both into the field and into you.
Self-Evaluate
Before you figure out where you want to go, it helps to know where you are. This requires self-reflection and evaluation. Consider these questions:
Do you have prior training or experience in the health field?
To move into healthcare, you will need some formal training or education. If you are already working in the medical field, you may have experience or academic credits that could give you a head start in switching to your new career.
What are the good and bad things about your current career?
More than likely, your current job has some things you like and don't like about it. Identify what they are so you can look for a new job that builds on what you enjoy and avoids or reduces what you dislike about your current job.
Did you have a hobby or job task that you really enjoyed?
If so, try to figure out what made that hobby or job fun for you. You might be able to find a healthcare position that allows you to pursue that interest.
Is there a hobby or job task you've never done before, but want to?
A new career provides an opportunity to try new things. This doesn't have to be limited to professional development; it can translate to personal growth and enjoyment, too.
Do you enjoy working directly with patients?
Not all healthcare careers have the same amount of patient interaction. In some, you'll work with patients all day; in others, you'll be in a back office for most of the time, providing support to other medical professionals.
Do you like working under pressure?
Even with the relatively small amount of training and education necessary for a healthcare job, some positions require tremendous responsibility. In the medical world, a simple mistake could result in serious consequences. Some people relish this responsibility, while others may shy away from it as much as possible.
---
Resources for Career Change Self Evaluation
Monster – Career Advice: Monster has a comprehensive career resource page with listings, salary information, resume pointers, and articles that address common career questions
Myers-Brigg: This classic personality test can help you learn more about yourself. It's not free, but you can find similar variations of this test online for free.
Research
Once you've gained a solid understanding of yourself and what you may be looking for, now's the time to see what's available.
Check the internet.
It makes sense to start with online resources when looking for a possible new career. Look for reputable sources, such as those that end in .gov or .edu. Then look for well-known job boards.
Informational interviews.
Once you find a few careers that catch your attention, you'll want to dig deeper. One of the best ways to do this is to actually meet with people working in the job you're interested in. Asking them pertinent questions about their day-to-day work provides a wealth of candid information.
Find out what it takes to start working in a particular industry.
Before you switch into a new profession, you'll need to determine what it takes to get there. Find out if you need a specific academic credential, degree, or training, and how much it costs in both time and money to obtain it.
Consider similar, more affordable options.
You might have your heart set on a particular job. But what if you can earn similar pay and do substantially the same tasks with only half the required schooling? For example, earning a diploma or certificate in a year as opposed to obtaining an associate degree in two years can save time and money.
Calculate how much of your prior education can translate into the new career.
You might be able to shorten the amount of time needed for required education or training based on your background. For instance, you might be able to have some classes from your earlier education to transfer to your new school.
Job shadow.
Watching someone work can provide an informative experience. Establish a contact in a job you're interested in and see if they'll let you tag a long for a few hours or a day to see what it's like.
---
Career Change Research Resources
Indeed – Career Guide: Indeed provides users with a plethora of career information and advice, from preparing the best resume and cover letter to creating SMART Goals to finding high-paying jobs.
U.S. Bureau of Labor Statistics – Occupational Outlook Handbook: This comprehensive website provides a detailed look at a variety of jobs available in the United States, including how to enter the profession and what kind of compensation someone can expect to earn.
Compare
Now that you've done some research into both yourself and the healthcare field, it's time to do some comparisons into what you have to offer and what the medical establishment could use from a worker like you. For example, if you are very dexterous and can handle the sight of blood without issue, a career in phlebotomy might be a good fit. Asking the following questions will also help make these comparisons.
What skills do you have now that could crossover to a healthcare career?
How are your bedside manners? How are you with handling difficult patients? Does empathy and patience come naturally for you? Or perhaps you prefer to more quantitative work, such as data and information gathering and processing.
Do you have any personal experiences that have provided practical skills you could use in your new profession?
Maybe you served as a caregiver for a sick parent or a housebound grandparent. The skills you obtained during this time would be very handy in many healthcare jobs, such as nursing assistant, home health aide, or personal care aide. And if you're into electronics and amateur radio, you'll already know a lot about background scientific principles if decide to work as a radiologic or MRI technologist.
---
Skills Comparison and Career Crossover Resources
CareerOneStop: Sponsored by the U.S. Department of Labor, CareerOneStop offers users a number of informative resources for anyone interested in a specific career. They have an especially detailed skills assessment section to help with skills comparisons.
mySkills myFuture: This website, affiliated with CareerOneStop, allows individuals to input their previous work experiences to see how they might translate to new jobs.
Getting to Work
Now it's time to start taking concrete steps to a new career. You've already done a few things to begin, and they've helped you make a decision on what to do. Move forward by answering the following questions:
Who can help me during this career change process?
What can I do right now to begin my new healthcare career?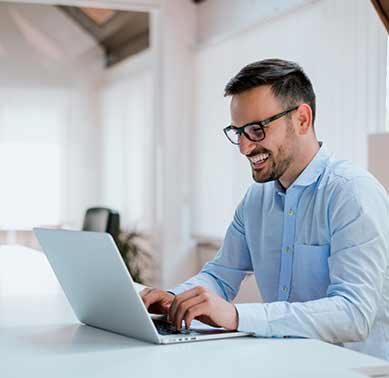 Learning
Those looking for a new job in medicine have many avenues available to them. While some of these can take a significant amount of time and money, many healthcare careers buck that trend. For example:
Many healthcare positions allow you to begin working fairly fast. Careers such as dentist, doctor, and advanced practice nursing can take years of schooling before the first day on the job.

Some healthcare careers allow you to start working in as little as six months. From there, you can gain experience and further your education to move on to a more advanced medical area of work if you so choose.
Healthcare Education Resources
Mayo Clinic – College of Medicine and Science – Explore Health Care Careers: While aimed primarily at students, the Mayo Clinic's healthcare career exploration page is useful for anyone considering a healthcare profession. The website allows users to search for professions based on type of work, salary, and education requirements.
O*NET Online: This website allows users to search for specific jobs using keywords or special O*NET_SOC Codes. Users can also look for jobs based on industries, field of work, and tools used in the occupation.
Networking
Networking is extremely important in almost any career, including healthcare. Any plan to shift into a new profession should include building a network of contacts. The following is a list of tips and advice to help you network and make the most of your new career as a healthcare professional.
Start early
It's never too early to start networking. In fact, start before classes and training even begin. It's easier to impress someone or catch their attention when you don't have as many peers to compete with.
Join a professional organization
Most jobs in healthcare have one organization dedicated specifically for that profession. Once you become a member, you'll be able to participate in networking events, such as conferences, and have access to information to further develop your professional network.
Use alumni
Take advantage of those who have graduated from the same school as you. Sharing an educational background will get your foot in the door.
Healthcare Networking Resources
Association of Schools Advancing Health Professions (ASAHP): The ASAHP's mission focuses on improving allied health education, but provides networking opportunities to allied health students.
HOSA: HOSA is a student organization that helps individuals advance their careers in healthcare.
Volunteering
One of the best ways to stand out in a field is to have as much experience in it as possible. One great way to get this experience is by volunteering. Below are a few pointers to help you obtain prime volunteer opportunities.
Join a student organization
Student organizations are always looking for opportunities to let their members get into the community and get the name of their school into the public eye. That means they will often have volunteering opportunities available to sign up for.
Don't forget to network
It may not be a paying job, but that doesn't mean knowing the right people can't help. Make use of social media and get in touch with alumni and anyone else with connections to places you'd like to work or gain experience.

Check with career services
You school's career services office will not only be one of the first to know about great volunteer opportunities, but they'll have connections to health organizations that will allow you to reach out on your own.
Healthcare Volunteering Resources
Volunteers in Medicine America: This organization works to provide medical care to the uninsured. They have volunteer opportunities for both medical professionals and non-medical individuals.
VolunteerMatch: This website facilitates the linking of non-profit organizations and individuals wishing to volunteer their time to make a positive difference in the world.
Job Shadowing
Job shadowing refers to allowing students or other non-professionals the opportunity to observe a professional within the work setting. In other words, it allows people an opportunity to watch others work. The purpose is to gain a better understanding of what a particular job entails.
For example, some schools or health care organizations have special programs in place for students interested in a particular medical career. The student will be paired up with a particular medical professional at an affiliated medical facility.
The best way to find a job shadow opportunity is to go to a medical facility directly and ask (or check out its website) or see if your school has a job shadowing program in place. Many schools have one, whether it's through their alumni relations coordinator, career services, or a student organization.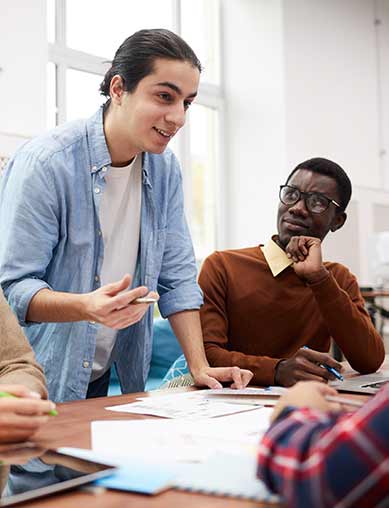 Healthcare Job Shadowing Resources
American Hospital Directory (AHD): The AHD allows users to search for hospitals all across the United States based on name, location, or other hospital characteristics.
The Balance Careers: This website offers a diverse array of career advice, including several articles on how to make the most of a job shadowing opportunity.