Written By


Expert Contributor

last updated

11/26/2021
It's easy to see why a person would choose nursing. Besides giving back to your community and potentially saving lives, you're also helping fill the need for essential workers in a critically understaffed profession. With the demand for nurses continuing to soar, nursing school graduates can rest assured that they'll have ample job prospects, lots of room to grow, and the ability to work in diverse locations. But before you suit up in your scrubs and strap on your stethoscope, you'll need to graduate with the right degree, and that means heading to nursing school.
Although different types of nurses require different types of credentials, those who have their sights set on a registered nursing career or higher will have to earn a degree from a four-year college or university. And just like every other college-goer, nursing students will have to come up with the means to pay tuition, fees, and other costs associated with higher education. While taking out a student loan is always an option, it's not the ideal choice for those students eager to graduate without owing money. Avoiding student loan debt can be tricky, but it's not impossible and you don't have to be rich to get through school without putting yourself in the hole. Learn how nursing students can save themselves the stress of paying off student debt and get actionable advice for graduating without putting your bank account in the negative.
Student Loan Debt in the US: A Snapshot
Debt-Free Ways to Pay for Your Nursing Program
The idea of taking on a lot of debt deters many potential nursing students from enrolling in a degree program. However, with some research and the use of solid resources, you can find the funding you need to make your nursing program more affordable. Scholarships, tuition reimbursement, and crowdfunding are some of the best ways to help pay for your nursing program.
Nursing Scholarships
Scholarships are essentially free money you don't pay back. You also probably already have the background or credentials to be a competitive candidate for several scholarships. Funding comes from public or private sources, including professional organizations, private foundations, local organizations, and even your school's nursing department. Amounts vary greatly among scholarship opportunities. You'll find awards from $100 to $20,000, so dive both far and wide when searching for scholarships. This list of 10 of the best nursing scholarships available will get you started.
Tuition Reimbursement for Nurses
If you already work in healthcare, your employer may reimburse you for tuition expenses for nursing school. Employers know that extra schooling benefits both you and them, so it's often an investment they like to make.
Tuition reimbursement plans vary among employers. Those who offer tuition reimbursement often stop at $5,250, the maximum tax-free amount allowed by the IRS per year. Reimbursement over $5,250 must be reported as taxable income on your W-2. You'll want to make sure you understand what the funds can be used for before you receive them. Find out if you can use them for more than tuition. For example, can you use them for parking fees, meals, internet service charges, textbooks, or lab fees?
Who offers tuition reimbursement for nurses?
Tuition reimbursement is an employee benefit often available through larger companies and healthcare delivery institutions. Check the details of your benefits package or contact HR directly to see if your employer offers it. Then, review your reimbursement benefits to ensure they aren't limited to classes at specific schools or only to a selection of courses. You might also need to meet certain grade requirements to be reimbursed for your tuition expenses in some programs.
Crowdfunding Your Nursing Education
When grants and scholarships aren't enough, some degree-seekers turn to alternative options such as crowdfunding sites like GoFundMe.com. With crowdfunding, you're not asking for a large amount from one person. Rather, you're asking your entire community and beyond for assistance. Unlike student loans, crowdfunding doesn't force you to take on debt or accrue interest. However, there are some service fees involved, and you may not receive enough support to cover all your nursing school expenses. It can still, however, be a successful way to obtain some money for your education.
There are many crowdfunding success stories. Hannah Kate, for example, raised enough money to pay off an old tuition bill and register for new classes. When Jon-Patrick Scott's financial aid fell short of paying his tuition, he crowdfunded his outstanding $2,000 bill instead of taking out a loan.
This site has helped fundraisers acquire more than five billion dollars to support various projects. Common campaigns or fundraisers focus on supporting families or communities in need, scholarships or memorial funds, business start-ups, students in need of tuition money, and more.
While Indiegogo.com provides a great platform for entrepreneurs and product developers to obtain start-up capital for their projects, the site can also be used by students in need of financial support for school and its related expenses.
Other Ways to Save on Nursing School
One of the best strategies for tackling college tuition and expenses is to diversify your savings options. The additional ways to save on nursing school described below may not by themselves allow you to graduate debt-free, but they will certainly make a difference in combination with other savings options.
Education Tax Credits & Deductions
The federal government offers some educational credits and deductions that can save you some money. The American Opportunity Credit, for example, can lower your annual taxes by up to $2,500 if you paid that much in undergraduate nursing expenses that tax year. Another example, the Lifetime Learning Credit, can save you up to $2,000 in taxes. This credit also includes nursing graduate students. Additionally, if you earned less than $65,000 during the year, you might be eligible for up to a $4,000 deduction off your gross income (what you are taxed on). This is a good option for those who don't qualify for the American Opportunity Credit.
Work-Study Programs
The Federal Work-Study Program help students with financial need offset the cost of their nursing program through part-time jobs on campus or in the local community. About 3,400 institutions currently participate in this program. You'll need to fill out a FAFSA to be considered.
Nursing schools typically need students for work-study programs. South Dakota State University, for example, places work-study nursing students in a variety of labs or medical offices. They are also sometimes placed with faculty members to assist with nursing-related tasks.
Reducing the Cost of Nursing School: 10 Tips to Help you Save
With careful planning and smart choices, you can stay on track toward debt-free graduation. Below are 10 essential strategies to reduce the cost of nursing school and help you save money and time and alleviate stress and worry while you focus on earning your degree.
Tip #1
Create a budget
Whether you're an undergraduate or graduate student, it's easy to get caught up in the day-to-day schedule of student life and to overspend. Create a budget and decide how much you can spend each week or month, making sure all your essentials are covered first before entertainment and nonessentials. For help with budgeting and tracking your spending, check out popular resources like Wally or Mint.
Tip #2
Spend smartly
Spend smartly by making sure essentials like books, supplies, scrubs, food, and housing are covered and that you're making good choices when spending money on these things. Students sometimes overcommit on expenses like rent, and it helps to remember that your time in school is relatively short. There's usually no need to splurge on a pricey lease. In addition, getting a roommate could save you $400 to $600 on rent each month.
Tip #3
Take advantage of student discounts
Your status as a nursing student can be good for discounts all over the place. Whether you're shopping online or buying tacos for lunch at a local food truck, many vendors offer student discounts of some kind. That goes for big-ticket items too, including laptops and software bundles.
Tip #4
Get your textbooks second-hand
Textbooks are one of the most expensive items for nursing students every semester. Fortunately, many online retailers offer books in slightly used condition for much less than new versions. Campus bookstores also usually offer used texts, but they tend to sell out quickly. You can also check with more senior students in your program to see if you can borrow any old texts they still have at home or perhaps want to sell at a cheaper price.
Tip #5
Shop around for your nursing supplies
Most nursing students need the same types of basic supplies, so you might be able to borrow supplies from more senior students. You can also take advantage of buy-sell-trade groups on social media, such as this one for scrubs on Facebook. Facebook Marketplace and Craigslist are also good places to find gently used nursing equipment. For items you can't borrow or find used, be sure to shop around for the best prices.
Tip #6
Manage food expenses
Eating out is a major budget killer for many students and should be avoided as much as possible. When you do go out for meals, save money by ordering smaller portions like appetizers or a la carte foods. Also be mindful of how much you're spending at the grocery store and save money by cutting back on extras or by taking advantage of sales. If you simply can't resist buying extras while browsing the store isles, consider a grocery delivery service. A $10 service fee is probably a lot less than what you're spending on extra items you don't need.
Tip #7
Cut back on streaming subscriptions
With streaming services being a common go-to for TV shows and movies, it's easy for those subscription costs to add up. Try to pick one streaming service and stick with it. You might not have access to all the shows you want, but at least you'll have something to watch when you're looking for some much-needed downtime after class. Keep it simple and save some money on subscription entertainment. Remember, this is just for a short period until you graduate and have a more substantial income.
Tip #8
Carry a water bottle and make coffee at home
If you're attending classes on campus or completing in-person clinicals, carrying a water bottle instead of buying bottled water can save you some serious money. The same goes for buying coffee. The average college semester is about 75 days long. If you spent $4 a day on bottled water and coffee, which is a conservative estimate, you'd spend $300 a semester on beverages alone. You'll spend a lot less than that if you bring water and coffee from home.
Tip #9
Save time and money with competency-based learning formats
Some nursing programs allow you to progress through your required nursing knowledge in a self-paced learning environment with competency-based evaluations. Not only can you move through material more quickly, especially if you already know the subject area, but you can also save time and money by doing so. Instead of paying per credit or class in traditional programs, competency-based programs usually charge a flat fee for a certain timeframe and allow you to advance to graduation more quickly. Check out the programs at Walden University for examples.
Tip #10
Work towards early graduation
Many schools allow you to take a larger number of credits for the same flat fee as fewer credits. For example, you might pay the same tuition for 12 credits as you do for 15 credits during the same semester. If your schedule allows, this might be a good choice. You'll reach graduation sooner and ultimately spend less money on tuition. While this is not always an option in some programs, working toward early graduation can be a great financial strategy.
Expert Q&A: Graduating from Nursing School Debt-Free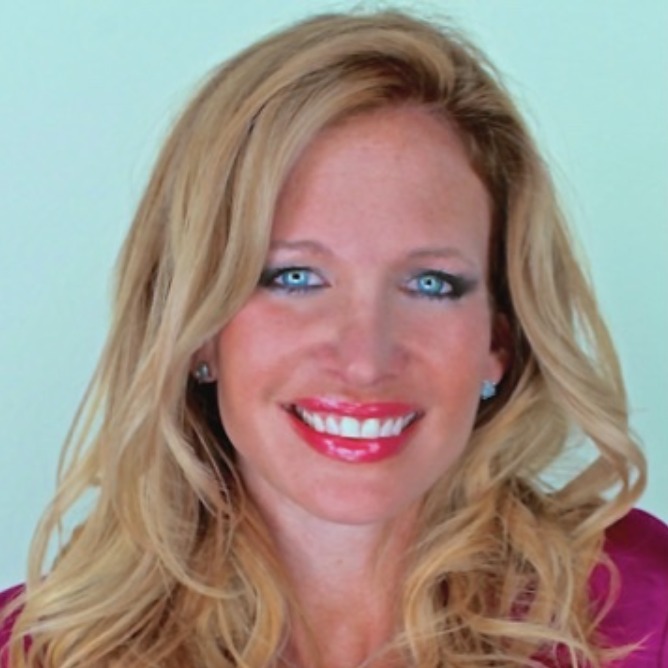 Michelle Katz, MSN, LPN, has over 20 years of experience navigating the healthcare system with an extensive background in healthcare — clinically, administratively, and politically. She serves as the "healthcare consumer advocate" for many media outlets and is best known for her work on ABC World News Tonight's Real Money series as well as The Doctor's Doc on a Dime series. She is the author of three well-known publications, "Healthcare for Less," "101 Health Insurance Tips," and "Healthcare Made Easy," highlighting her successful healthcare cost-saving tips and much more.
1) Based on your personal experience or fellow nursing students in the past, what's one of the best ways to get funding for a nursing program? Where should students look first?
A: Look at your work, especially if you work for a teaching hospital. Some teaching hospitals that have nursing programs have special loan programs where they will pay for your classes if you promise to work as a nurse at their facility for X many years. An example of this would be a Nurse Corps Scholarship Program (Nurse Corps SP), which provides scholarships to nursing students in exchange for a minimum two-year, full-time service commitment (or part-time equivalent), at an eligible health care facility with a critical shortage of nurses.
2) Aside from trying to get scholarships or grants, what are some methods or tips on reducing the cost of nursing school?
A: Purchasing used textbooks was a must for me; however, I took it one step further and would go to the library and try to borrow the books. If you have a student badge, flash that thing everywhere! You never know who is catering to students, from food to reduced transportation fares to a discount on your car insurance or your next computer.
3) Applying for nursing scholarships is often competitive. Any tips on how to compile a strong application? Any tips on where or how many scholarships a nursing student should apply for?
A: Apply for as many scholarships as you can. There is something for everyone, but many of them are hit and miss. If you can, get an in-person interview with the nursing school of your choice, but be sure you have perfected your elevator pitch on what makes you unique as a prospective nursing student compared to others who might be applying.
4) Do you have any experience working with education tax credits or deductions? What about work-study programs? Any tips or advice in this area?
A: IRS Form 8863 should be able to help. This information on Work-Related Education Expenses also might help when it comes to those working and going to school.
Resources
This channel offers money-saving tips for college-aged individuals. While some videos focus on student-specific cost-saving tips, the host offers several other videos on lifestyle adjustments that are easy on your bank account.
ACA offers ways for nursing students to save money and graduate on time. From looking into smaller, local nursing programs to locating a manageable part-time job, ACA has tips for you to consider.
As one of the first online marketplaces, eBay offers some of the best selections of used items that would otherwise be costly for nursing students. You'll find just about anything for nursing school for sale here in used and new condition. Buying nursing school items from top-rated sellers is safe and will save you money in the long run.
IRS Tax Benefits for Education Information Center
For the latest information on anything tax-related for students, check out what the IRS has to offer. While they might not be the most user-friendly sites, you can rest assured that you're getting the latest and most accurate information.
The Mint app helps you keep track of all your bills in one convenient spot. You can also connect your bank accounts and credit cards to the app to help monitor your income and expenses in real-time.
NerdWallet.com Tax Credits and Deductions
NerdWallet.com is a great resource for learning the essentials about tax credits and deductions.
From nursing tops and pants to scrubs and footwear, Scrubs and Beyond connects you with great deals on clothing for nurses. You'll find all the standard outfits here, including clearance items to save you even more money.
This budgeting and savings-oriented app helps you stay accountable with real-time updates. Its user-friendly design gives a clearer picture of how to manage your budget and put away extra cash.