Written By


last updated

04/24/2020
Volunteering to Learn New Skills
Volunteering is rewarding for many reasons: you improve the community, enact positive change, and work with people from all walks of life. For healthcare students, volunteering is also a great way to learn new skills, gain hands-on experience, and explore ways to turn your passion for helping people into a successful career. From learning how to tailor your communication to meet the needs of your patients to adjusting to the unique challenges of working night shifts and irregular schedules, learn how certain volunteer activities can both add and sharpen the tools in your healthcare career toolbox.
Volunteer Activity
Working with terminally-ill patients
Terminally ill patients deal with a lot, and everyone who lends a hand can make a tremendous difference. Volunteering may include reading to them, running errands for them and their family, and even just enjoying friendly conversation. Specifically, cancer units in hospitals need volunteers to drive patients to and from their radiation appointments and to sit with patients in the radiation recovery room. Hospice centers also need helping hands to prepare meals and create fun daily activities for the patients

Being able to effectively communicate and empathize with patients and their families are some of the most valuable traits any healthcare professional can possess. The ways in which volunteers learn to handle sensitive situations greatly affects the quality of care they can provide. Nurses interact with patients and their families on a daily basis, and the ability to walk them through the steps of care, explain procedures, and even guide them through the billing process while maintaining a helpful and friendly tone can lead to a more pleasant experience for patients.
Volunteer Activity
Gathering patient information and keeping patient documentation organized.
Depending on the position, volunteers may be in charge of collecting and organizing patient information. Hospitals and clinics generate a staggering amount of digital and hard copy documents to keep track of their procedures, patients' insurance and billing information, and more. All of the patients' information in these settings is entirely confidential and volunteers must abide by the facility's information safeguarding policies. Most clinics or hospitals will discuss the Health Insurance Portability and Accountability Act (HIPAA) with their volunteers. This general knowledge of confidentiality and the ability to adhere to patient privacy policies will come in handy in virtually any patient-oriented job you secure in the future.

Although it may not seem like an important skill for some healthcare professionals, the ability to gather and organize proper documentation for every patient is crucial for hospitals, clinics, and health insurance companies. It's helpful for medical administrative assistants and individuals in similar roles to understand medical terminology and the necessary technology commonly used today to organize and store patients' data. Volunteers in this position also interact regularly with patients and other healthcare professionals. You'll be able to develop data entry skills using the latest technology while learning to ensure medical records are complete and safe.
Volunteer Activity
Working as part of a nursing unit to coordinate surgeries and recovery room space.
If you have an interest in nursing, job shadowing and working as part of nursing unit is one of the best ways to determine if it's a good fit for you. As a member of a team, volunteers in these roles participate in one or more of the three stages of perioperative phases of surgery. While volunteers may not have the specialized skill set to work as part of a nursing unit through all phases, volunteers are often needed to assist with the preoperative phase during which the patient and a physical space is prepared for a procedure. Additionally, volunteers can assist a nursing unit during the postoperative phase after surgery, which focuses on rehabilitation and recuperation.

This skill is especially valuable to future nurses, but any healthcare professional can benefit from the teamwork skills gained when working as part of a unit. Learning to effectively communicate, coordinate, and execute tasks for different departments of the hospital is invaluable for all healthcare workers. Teamwork skills are also useful outside of hospital settings and are valuable in clinics and medical office settings as well. Rarely do healthcare professionals complete tasks entirely on their own, so it's important that they possess the interpersonal skills to work with others toward a common goal.
Volunteer Activity
Working long shifts
Nurses and other healthcare professionals who choose to work in a hospital setting can expect to face long workdays and swing shifts to cover 24-hour care. Depending on the role, your volunteer role may ask for your time during these late shifts. These opportunities provide you with a close perspective of what it's like during odd hours, how hospitals and clinics function outside of normal or busy times, and more.

Having a strong work ethic is required to get through intense hospital hours, long shifts, and irregular schedule. Additionally, these schedules force professionals to be militant about organizing their personal schedules and setting aside time to rest when they have an opportunity to do so. Being good stewards of their time and energy allows volunteers and healthcare professionals to provide care for patients to the best of their abilities. Most professionals in the field experience tough hours during the first several years of their careers, so it's best to approach this aspect of the work with a positive attitude.
Volunteer Activity
Helping patients from different cultures and religions
Both inside and outside of healthcare scenarios, volunteers work with individuals from many different backgrounds. It can be especially helpful and comforting for patients when they are sick or vulnerable. Many volunteers in healthcare spend time with patients to put them at ease and being culturally sensitive to a patient's needs is part of that work. While it may be hard to predict what kinds of patients you'll be working with, it's best to approach these scenarios with an open mind. If possible, converse with an experienced professional at the facility if you have questions about how to best support a patient from a different cultural or religious background.

Working with patients of different religious and cultural backgrounds is important for healthcare professionals to provide CLAS (Culturally and Linguistically Appropriate Services). These practices ultimately improve health equality and positive outcomes and reduce healthcare disparities for minority populations. Volunteers who work with a culturally diverse patient population will be better equipped to work with all types of patients in their professional careers. For those students and young professionals who anticipate working with diverse communities, it can be helpful to secure training experiences in larger metropolitan areas to gain exposure to people of more varied backgrounds.
Volunteering to Meet New People
Networking can open doors to many valuable opportunities, especially for volunteers working in diverse settings with different types of healthcare professionals. While you learn about different roles in the field in a volunteer position, it's smart to take advantage of this direct contact with established professionals to better understand their roles and how they progressed in their careers. While this helps you develop both a professional and personal rapport, these individuals may also prove useful in the future when you are looking for a job. Additionally, if an established healthcare professional enjoys working with you and values your abilities and work ethic, they may be willing to connect you with others in the field to help you achieve your goals. Here are some networking opportunities that volunteers should take advantage of: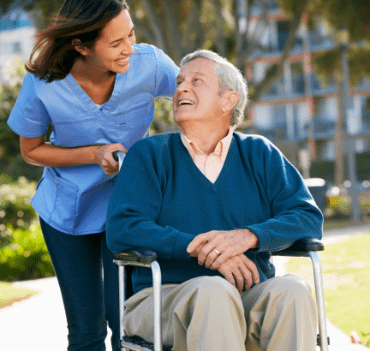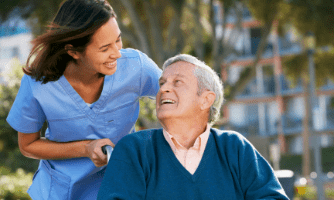 Networking with managers / supervisors
Healthcare professionals are typically very busy, especially those in managerial or supervisory roles. While you volunteer in hospitals, clinics, or other healthcare settings, do your best to develop a good rapport with managers and supervisors as they are often well-connected individuals with access to a wealth of resources.
Networking with professionals in the field
If you have the good fortune to secure a volunteer position at a location where are you might like to work someday, pay special attention to those professionals who work in your area of healthcare. They may be valuable resources for information or they may be able to connect you with potential employment opportunities in the future. Additionally, it can be helpful to attend academic or professional conferences to locate professionals who work in your area of the healthcare field. These functions often have dedicated networking events scheduled on a daily basis throughout the duration of the conference.
Social networking
Take advantage of social networking sites such as LinkedIn, as you will be able to connect and follow-up with individuals you have met in person during a volunteering experience. Social networking sites allow you to see who other professionals are connected to and often provide leads on additional volunteer or job opportunities. These sites also give you the opportunity to create engaging content on your own and give potential employers the ability to find your profile and resume for any number of opportunities.
Volunteering to Improve Your Health
Studies show that volunteers can experience positive physical and mental health benefits while giving back to their communities. A study completed at Harvard shows that volunteers feel more connected to their communities and have improved overall mental health. The study also shows that volunteers have many physical health benefits to gain from actively donating their time and energy to good causes. The study applied to volunteers of all ages and noted that volunteers' blood pressure readings were lower with at least 200 hours of volunteer work per year. Below we take a closer look at the other benefits of volunteering.
Counteract the effects of stress and anxiety
Volunteering in healthcare facilities helps you make regular contact with others, which is proven to have a positive effect on psychological well-being. Meaningful connections with others help reduce the effects of stress and anxiety of daily life while keeping participants mentally and physically active.
Combat depression
Studies show that volunteering helps decrease the risk of depression, especially for participants who are 65 years of age or older. Volunteering allows participants to gain more social interaction than usual and helps them develop a support system built around common interests.
Increase self-confidence
Along with volunteering in healthcare facilities comes a sense of accomplishment. As volunteers see their actions positively affect those around them, they often develop a sense of pride and feel good about their work. The skills that volunteers gain help them better prepare for their careers and give them more confidence moving forward.
Provide a sense of purpose
Volunteers often perform essential roles and healthcare facilities and work directly with patients, patients' families, and staff members. These important roles help give participants a sense of purpose, as they see the ways in which their time can positively affect the lives of those in need. This is especially true for volunteers who are 65 years or older.
Stay physically healthy
According to various studies, including those conducted by the U.S. government's Corporation for National and Community Service, volunteering helps you stay physically healthy and ultimately live longer. The general populations of states with higher numbers of volunteers experience lower mortality rates and heart disease cases.
When & Where to Volunteer in Healthcare
Volunteering is one of the best ways to ensure you are getting a well-rounded healthcare education. Whether you are required to volunteer or not, there are several opportunities for healthcare students to work as volunteers throughout their tenure in school. From volunteering for a semester at local hospital to dedicating a full gap year to volunteering abroad, students should be aware of all their options. Below we take a look at when and where healthcare students can volunteer.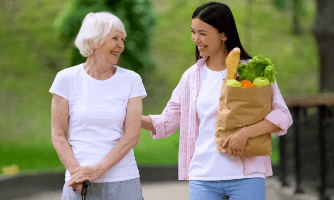 WHEN
Volunteering in College
Aside from searching online, one of the best ways to find volunteer opportunities while attending college is to seek out resources from faculty members and any type of career development center offered at your college or university. These faculty members and staff possess the experience and the network of contacts needed to help you locate a valuable position. Indiana University, for example, has a career development center with dedicated efforts to help students secure volunteer positions through its IU Corps program. Many colleges and universities offer similar services for students on the hunt for a job, internship, or volunteer opportunity.
Volunteering During a Gap Year
Volunteering during a gap year before or after your college work can be an excellent way to gain valuable experience in the healthcare field. Many individuals take this time to travel, sometimes abroad, or pursue other opportunities that are more time consuming and less likely to fit in their schedules during a traditional academic year. In addition to contacting your college or university for advice on where to locate a valuable gap year experience, many online resources can lead you in the right direction. GoOverseas.com allows students to search for volunteer positions around the globe including medical and healthcare positions. The site also includes internship reviews from other students to provide helpful insights into others' on-the-ground experiences.
WHERE
Hospitals
Volunteering at hospitals provides an excellent opportunity to learn from established professionals and gain hands-on experience. Healthcare students should locate opportunities that they will enjoy and that will help them further understand the area of the field that interests them. Hospitals often provide a fast-paced and hectic work environment. As such, it's important that volunteers remain vigilant and helpful while remaining professional and following hospital rules at all times. The Association of American Medical Colleges (AAMC) offers some supplemental advice for healthcare students pursuing volunteer opportunities in hospitals.
Clinics
Clinics are often smaller facilities and serve a fewer number of patients. In this way, they may offer more intimate experiences for a student who is shadowing a healthcare professional. It may also allow volunteers in clinic settings to interact more directly with patients than they would in a hospital setting. There are also clinics that are run by students entirely, such as the Shade Tree Clinic at Vanderbilt University. They offer a wide array of opportunities for volunteers and medical students. These clinics may exist at your college or university or at another school conveniently located near you.
Non-profit Organizations
Non-profit organizations in the healthcare field, especially free or charitable clinics, rely greatly on help from volunteers. The National Association of Free and Charitable Clinics utilizes 200,000 volunteers per year. Through their website, healthcare students interested in volunteering can find a clinic in their area to participate. Other non-profit organizations, such as Project Sunshine, need volunteers of all types to help support their efforts in pediatric treatment facilities and other medical settings.
Volunteering Abroad
Students can enhance their global perspective on medicine, healthcare, and healthcare education by completing volunteer healthcare opportunities abroad. There are many affordable healthcare volunteer programs overseas that are designed to provide volunteers with the chance to work alongside top medical professionals. These programs place students at the frontline of programs that promote better health outcomes for populations abroad. These positions can be an excellent way for students to work with a diverse patient population and prepare them to be more culturally sensitive professionals.
Study abroad programs allow medical students to engage with both a different patient population and work in a facility or organization that has access to different resources. Depending on the location, healthcare volunteers may find themselves in a well-funded research institution or a remote, low-income area with limited access to resources. Each study abroad position presents new challenges and allows healthcare volunteers to obtain or sharpen a unique skill set.

Online Resources for Volunteering in Healthcare
There are a variety of charitable organizations, colleges and universities, nonprofit organizations, and worldwide institutions that can connect you with valuable volunteer opportunities in healthcare and medicine. In the section below, we offer a brief list of well-known service organizations that regularly take on healthcare students as volunteers.
Specializing in disaster relief, the American Red Cross utilizes volunteers to help them deliver a variety of vital services in moments of crisis.
The NIH ss comprised of 27 different institutes and centers that are dedicated to health-related research, especially infectious diseases. The organization receives funding from the United States government and offers a variety of valuable positions for healthcare volunteers.
National Health Services Corps
The HRSA offers a Public Health student intern program for students starting a healthcare field. Students complete one semester rotations within one of HRSA's offices or bureaus such as the Bureau of Health Workforce, Office of Communications, Federal Office of Rural Health Policy, or Bureau of Primary Health Care.
Students who are 18 years or older and a U.S. citizen can take advantage of volunteer opportunities with the Peace Corps. Healthcare-focused volunteers can find positions available in their communities and promote important health topics including basic hygiene, water sanitation, and nutrition. Additionally, volunteers can work in HIV/AIDS education and prevention programs.
This site offers an easy-to-use search engine and helps volunteers and recruiters find the best fit for their needs at a nearby location.