6 Public Health Services Impacted by Coronavirus
MEET THE EXPERT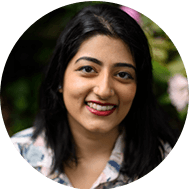 Gauri Joshi
View Bio
Gauri Joshi is a graduate of the University of Southern California Keck School of Medicine where she specialized in health education and promotion while earning her Master of Public Health degree. Her work has focused on chronic diseases, substance abuse disorders, and mental health conditions. She specializes in treating people in hard-to-reach populations and is passionate about healthcare in the digital era.

Get Our Newsletter!
Sign up to receive the latest info on career trends and education in allied health
By subscribing you agree to receive newsletter and email promotions from us,
Privacy Policy
The on-going Coronavirus pandemic has impacted nearly every facet of our daily lives. From our healthcare infrastructure and economy to our grocery stores and schools, pretty much everything has changed. There have also been several unintended consequences that have arisen from both the virus and the subsequent shutdowns that are having a huge effect on public health. Below we explore 6 areas of public health that have been unexpectedly impacted by the Coronavirus pandemic.
As the Coronavirus pandemic continues, we will likely notice more changes in how we approach our public health initiatives to make dealing with this virus the ultimate priority. As important as it is to do all we can to flatten the curve, it's just as important to keep in mind how other non-Coronavirus public health issues will be impacted and how we can find ways to make room for both.