Fact vs Fiction – The Coronavirus
MEET THE EXPERT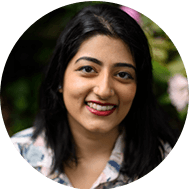 Gauri Joshi
View Bio
Gauri Joshi is a graduate of the University of Southern California Keck School of Medicine where she specialized in health education and promotion while earning her Master of Public Health degree. Her work has focused on chronic diseases, substance abuse disorders, and mental health conditions. She specializes in treating people in hard-to-reach populations and is passionate about healthcare in the digital era.

Get Our Newsletter!
Sign up to receive the latest info on career trends and education in allied health
By subscribing you agree to receive newsletter and email promotions from us,
Privacy Policy
As the novel Coronavirus, or COVID-19, continues to spread across the U.S. and the world, so does the spread of misinformation concerning the virus. In fact, there is such a surge of inaccurate information about the virus circulating through social media that the World Health Organization has said it's confronting an "infodemic" and the U.N. health agency is working to combat rumors and falsehoods on the internet in regards to COVID-19. So, to help you navigate through these trying times and to safeguard you against the spread of both Coronavirus and misinformation, here are seven fact vs. fiction scenarios to keep you healthy.
We're learning more and more about the coronavirus every day, and we'll continue to keep this content up-to-date for as long as needed. We'll be looking to the CDC for primary guidance on coronavirus information.
COVID-19 only impacts older people and those with underlying illnesses, so I can continue going out as usual since I am young and healthy.

Fiction
people of all ages should take steps to protect themselves from the virus, for example, by following good hand hygiene and good respiratory hygiene.
While some groups are at a higher risk than others, including those aged 65+, the Coronavirus can and has infected younger and healthy people as well. It is therefore important you treat the risk of infection seriously, even if you are young. The World Health Organizations advises, "people of all ages should take steps to protect themselves from the virus, for example, by following good hand hygiene and good respiratory hygiene."
I should wear a face mask when in public places.

Fact
In light of new data and evidence of widespread transmission in communities across the country, the CDC recommends the community use of cloth masks as an additional public health measure people can take to prevent the spread of coronavirus.
I should avoid getting take-out or delivery from restaurants or food establishments because the Coronavirus can be spread through food and water.

Fiction
According to CDC there is no reason to believe that the Coronavirus can be spread through food or drinks. As long as proper hygiene and distancing is maintained, and your city allows for it, getting take-out or food delivery is safe, and a good way to support your local businesses.
I should clean my hands with soap and water whenever possible and use hand sanitizer only if soap and water is not available to me.

Fact
Using soap and water is the best method for hand washing and preventing virus spread. If you don't have access, use a sanitizer with at least 60% alcohol content. If your hands are visibly dirty, always opt for soap and water and clean for 20 seconds, followed by drying with a clean towel.
I should keep my pets outside of my house, as they will become infected and spread the Coronavirus to me.

Fiction
According to the University of Illinois at Urbana-Champaign, at this time there is no evidence that dogs and cats can be infected and spread COVID-19. However, if a member of your household is sick, it's advisable to keep pets at a distance from the ill person, just as it's advisable for other people to stay away from the ill person.
The Coronavirus is different from the flu, and a flu shot does not protect me from contracting the Coronavirus

Fact
According to Johns Hopkins Medicine, because COVID-19 is a new virus, people don't have immunity to it and a vaccine could take many months to be developed and tested. With that in mind, the flu vaccine does reduce your risk of contracting the flu and/or reduce the severity of the flu.
I need to vigorously clean my fresh produce with special cleaners and bleach products to prevent the spread of the Coronavirus.

Fiction
As mentioned, there is no evidence to suggest COVID-19 can be spread through food. However, it's always advised to wash your produce prior to consuming. Using products like soap and detergents is not advised when washing your produce. These products can linger on produce and are not safe for consumption. To follow proper food safety measures, wash your produce under clean running water.
It's important I practice social distancing from anyone outside my household, as best as possible, including avoiding physical contact with close friends, romantic partners outside the household, and children's playdates.

Fact
Social distancing is one of the most effective ways to prevent the spread of the Coronavirus. Medical experts agree with these guidelines and suggest you should be precautious and avoid unnecessary social gatherings. For example, The University of Florida College of Medicine, recommends avoiding playdates among children, as younger people can be asymptomatic and still have the virus, thereby creating more and more new links of disease spread.
Staying up to date on the latest facts will help you practice safe methods to prevent the spread of COVID-19. Be sure to use reputable sources, and if in doubt, reach out to your medical provider, public health agency, or go to CDC.gov, for the latest information.