4 Actions Healthcare Providers Can Take to Achieve Health Equity During COVID-19
MEET THE EXPERT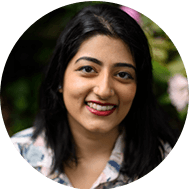 Gauri Joshi
View Bio
Gauri Joshi is a graduate of the University of Southern California Keck School of Medicine where she specialized in health education and promotion while earning her Master of Public Health degree. Her work has focused on chronic diseases, substance abuse disorders, and mental health conditions. She specializes in treating people in hard-to-reach populations and is passionate about healthcare in the digital era.

Get Our Newsletter!
Sign up to receive the latest info on career trends and education in allied health
By subscribing you agree to receive newsletter and email promotions from us,
Privacy Policy
The coronavirus pandemic has revealed deep-seated inequities in healthcare for already underserved communities and has amplified social and economic factors that contribute to poor health outcomes throughout the U.S. According to the American Public Health Association, "groups that are at-risk for being disproportionately impacted by the Coronavirus (COVID-19) due to lack of health equity can include people with disabilities, people with substance use disorders, people with mental health issues, pregnant women, LGBTQ+ individuals, African-Americans, Native/Indigenous groups, and homeless individuals." So, what is health equity? The Centers of Disease Control and Prevention states that "health equity is achieved when every person has the opportunity to attain his or her full health potential and no one is disadvantaged from achieving this potential because of social position or other socially determined circumstances." Healthcare providers play a vital role in achieving fair and equal health for all patients and while equity is not going to happen overnight, there are some things you can do to make a difference. Here are four actions that you, as a healthcare provider, can take right now to help achieve health equity in the time of COVID-19.
With COVID-19 surpassing 100,000 deaths in the US, and Person Protective Equipment (PPE) still being in short supply, health providers across the nation will be prioritizing treating the immediate issues first. But, as healthcare providers, remembering the big picture and making sure to take the steps above to assure the best chance of health equity in a time of such uncertainty, is a necessary step on the road to combatting COVID-19 fairly and effectively.