Best Public Health Practices Providers Can Follow During the Coronavirus Pandemic
MEET THE EXPERT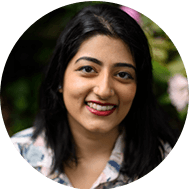 Gauri Joshi
View Bio
Gauri Joshi is a graduate of the University of Southern California Keck School of Medicine where she specialized in health education and promotion while earning her Master of Public Health degree. Her work has focused on chronic diseases, substance abuse disorders, and mental health conditions. She specializes in treating people in hard-to-reach populations and is passionate about healthcare in the digital era.

Get Our Newsletter!
Sign up to receive the latest info on career trends and education in allied health
By subscribing you agree to receive newsletter and email promotions from us,
Privacy Policy
With the ongoing pandemic of the novel Coronavirus Disease (aka COVID-19), it's essential that healthcare providers take the precautions needed to best serve the public, while still keeping themselves safe. As new guidelines on best practices are changing amidst new information, here are some current best public health practices you can follow as a health provider during the novel Coronavirus pandemic.
Social distancing
Social distancing involves avoiding close contact with other individuals in order to mitigate the risk of contracting the virus and/or spreading it to others. The current "reproductive" number of the novel Coronavirus is estimated to be at an average of 2.2, meaning an average of 2.2 secondary cases of the virus will be produced for a single infection. The higher the number, the more quickly the virus can spread from person to person. As a health provider, social distancing may not be fully possible as you are on the front lines of the healthcare system. However, you can make small changes to make a lasting impact, such as going virtual for team meetings, teleworking when possible, and avoiding crowded public areas, such as restaurants, bars, and movie theaters.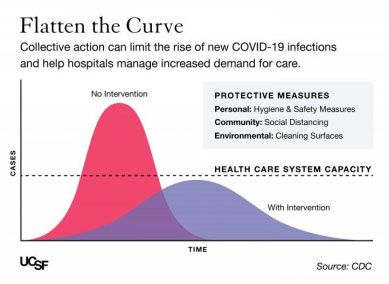 Staying connected with your local public health agencies
As a health provider, you are going to want to know how to reach your local public health agency as new guidelines for dealing with the Coronavirus keep emerging. In doing so, you can ensure that you are providing yourself and fellow health providers with accurate information. For example, the Los Angeles County Public Health Department has its own guidelines on how health providers should be reporting to their public health agency, including joining networks to receive county public health updates by email. It is highly encouraged you familiarize yourself with your local public health agency and stay up to date on all emerging public health guidelines.
Remaining transparent with patients
As a health provider, you can expect to have patients come to you with uncertainty, anxiety, and worry during this time. Particularly if you are a mental health provider, it is essential to be able to communicate honestly with your patients while helping to dispel any myths surrounding this pandemic. Some ways you can remain transparent while encouraging the well-being of patients include: educating patients on proper prevention, sharing accurate information, encouraging those experiencing heightened anxiety to limit exposure of news, and providing resources for community support.
Monitoring and Implementing proper IPC Measures
The World Health Organization (WHO) has put forth guidelines for health providers on how to properly implement infection, prevention, and control (IPC) measures in response to the Coronavirus. The WHO recommends "that suspected cases of 2019-nCoV infection be cared for using isolation precautions…This would ensure both safety and quality of health care…and public health security." People in need of care, especially those with underlying chronic illness including lung disease, cancer, renal disease, liver disease, diabetes, immunocompromising conditions, and pregnancy, should be closely monitored. As a provider, it is in your and everyone's best interests to encourage patients not to come in to be seen in person unless essential, and to call ahead before coming in to a healthcare facility.
Using PPE to protect yourself and others on the job
As a health provider, you should be following proper use of personal protective equipment (PPE) as and when needed in transporting potentially infected patients and handling equipment. According to the Occupational Safety and Health Administration, "employers must [protect] their workers from exposure to hazardous chemicals used for cleaning and disinfection. Employers should be aware that common sanitizers and sterilizers could contain hazardous chemicals." As a provider, it is essential to take this time to familiarize yourself with workplace safety protocols, especially as healthcare facilities grow busier with the rise in new cases.
Taking care of your mental well-being
It can be all too easy to get caught up in the burnout from both being on the frontlines treating patients, as well as burnout from all the news headlines surrounding the Coronavirus pandemic. As a health provider, it is important to keep in check with your own well-being, even if that means stepping away from reading the news, or using your time off from work to engage in relaxing activities. Research has shown that with "[the] incidence of global complex emergencies and humanitarian crises rising, local and expatriate health professionals have become increasingly exposed to stress and trauma for protracted periods." While small amounts of stress can help you improve your reaction time in the health field, prolonged stress on a health worker can lead to distress, anxiety, and debilitating conditions. Overtime, this not only negatively impacts you, the health provider, but also negatively impacts your productivity and ability to care for patients and yourself. Prolonged stress can lead to secondary traumatic stress, and could materialize as "compassion fatigue", which also puts you at risk for decreased efficiency over time. It is for these reasons that you should be mindful of your mental workload, and reach out to your support system while navigating being a health provider during this time. Some ways you can try to cope with this are by implementing healthy habits, such as exercising at home, learning a new hobby, virtual game nights with friends, and checking in with family over the phone.
Although there is uncertainty with how the Coronavirus pandemic will play out, you can do your part as a healthcare provider by not only taking care of patients, but by being a leader in demonstrating the best public health practices our society can follow to successfully manage this new challenge.