Authors
& Experts
EduMed's expert contributors are trusted and experienced specialists in their fields. They come from a variety of backgrounds and include accomplished nurses, physicians, dental professionals, veterinarians, and more. Our expert contributors share EduMed's mission to educate the public and provide reliable resources to those looking to start or advance their healthcare education. Our contributors lend their expertise by reviewing the accuracy and quality of the information on EduMed.
Authors
Experts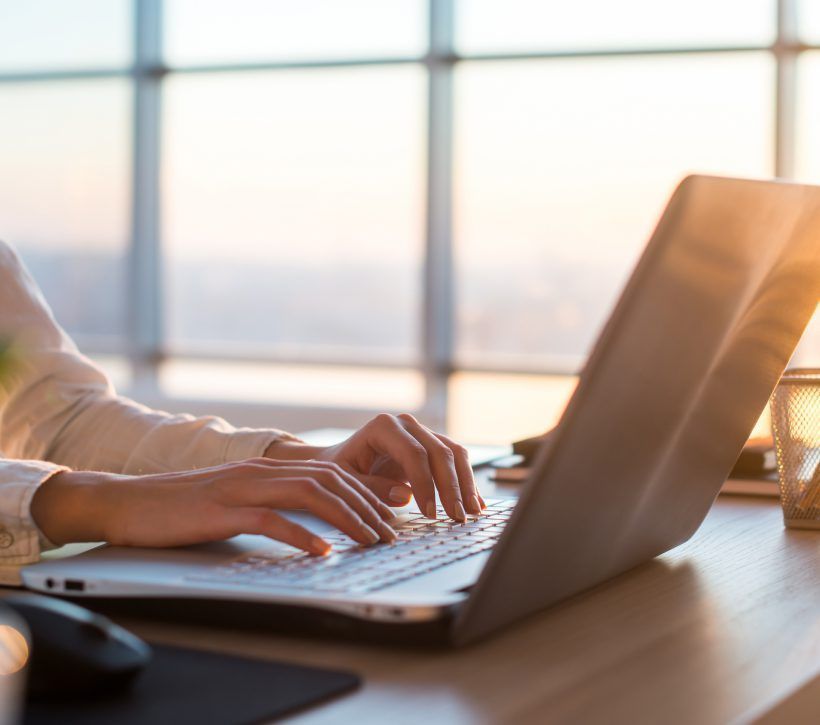 EduMed Staff
Editorial Team
The editorial team at EduMed has more than 30 years of collective experience creating high-quality content in higher education. Our in-depth articles and guidebooks leverage primary source material and more than 120 subject matter experts to help our readers make informed college and career decisions.

Andrew Baldino
Staff Writer
Andrew Baldino has a duel degree from the University of South Carolina, Beaufoirt in Biology and English. He is currently working as a full-time freelance content writer who specializes in in sustainability, climate, environment, social change, DEI, lifestyle, pets, health, and LGBTQ+ topics.

Angela Myers
Staff Writer
Angela Myers is a freelance writer who specializes in writing about health, finance, and education. When she's not writing, you can find her reviewing books on her Instagram and TikTok. Angela received her degree in Professional Writing and Rhetoric from Elon University. Currently, she's traveling the world as a digital nomad.
Annette Kay Donnell
Staff Writer

Bernard Grant
Staff Writer
Bernard Grant is a multiply neurodivergent writer, editor, and Neurodiversity advocate. Their advocacy efforts include cofounding the Diversity with Dignity Global Roundtable and serving as a board member of NeuroGuides and as a life coach at Autism Personal Coach. Bernard holds a Ph.D. in creative writing and literature from the University of Cincinnati, where they taught writing, and currently serves as Associate Fiction Editor at Tahoma Literary Review.

Blake Huggins
Writer, Reseacher, & Educator
Blake Huggins is a writer, researcher, and educator based in New England. He writes widely on a range of topics with specific expertise in the higher education, healthcare, and technology spaces. An Oklahoma native, Blake holds a PhD from Boston University and has taught college courses in writing and composition, religion, and philosophy. 
Christine Lyons
Staff Writer

Colleen Kienbaum
Colleen has worked in several nursing specialties including emergency medicine, cardiac care and perioperative services before becoming a full-time nurse writer. Currently, she holds CPAN and CAPA certifications and enjoys the dynamic role nurses play in today's healthcare. Colleen is also a military spouse and mother who enjoys traveling and exploring new places with her family.
Cori Bukowski
Staff Writer

Cori Padgett
Staff Writer
Cori is a self-proclaimed word nerd. Most days, you'll find her furiously polishing words for her clients. Other days, you might find her sipping coffee, staring into space, and wool-gathering for her blogging and storytelling endeavors. She says she has it on good authority wool-gathering is a vital part of the writing process, and it's way harder than it sounds. We just nod politely and take her word for it.

Ellery Weil
Staff Writer
Ellery Weil is a historian and writer. She holds degrees from the University of Michigan and University College London, and has worked in education, nonprofits, and the arts.

Emily Kelley
Staff Writer
Emily Kelley is a former teacher and lifelong word nerd. She is happily married to a very patient man with whom she shares one adorable, mischievous little boy and two rescued dogs. When she's not momming or working, she enjoys painting, reading, watching horror movies, hanging out with her family, and exploring the woods that surround her home in East Texas.

Emily Wines
Freelance Writer & Editor
Emily earned a BA in Communication, minor in Psychology, and a Graduate certificate in Occupational Safety and Health. Currently, she works as an Environmental Health and Safety Coordinator, Global Document Manager, and freelance writer and editor. She has an intense passion for learning, and enjoys going to the beach and paddle boarding with her family.
Ivy Locke
Ivy Locke is a versatile creative writer with over thirteen years of experience. She enjoys writing on topics such as personal finance, self improvement, psychology, and pop culture. You can find her on Twitter @THEEIVYLOCKE or Medium @Ivylocke.

James Mielke
Freelance Writer
James Mielke is a freelance writer currently based in Louisville, Kentucky. In addition to higher education topics, other areas of research and writing include food history, cooking, dining, and golf. James has a history degree from Belmont University and is an unapologetic fan of the Grateful Dead.

Jessica Dzubak
MSN, RN
Jessica Dzubak, MSN, RN is a Registered Nurse and nursing professional development practitioner. Jessica holds a Master's degree in Nursing, specializing in education. Prior to working in professional development, Jessica practiced in the emergency department. She currently works as the Director of Nursing Practice for a professional nursing organization and as a freelance healthcare writer.
Jon Fortenbury
Staff Writer
Kaley Lefevre
Staff Writer

Kari Scare
Writer, Editor, & Instructor
Kari Lynn Scare is a writer, editor, and instructor living in southwest Michigan. She has a master's degree in English and uses her enthusiasm for learning to help others communicate through the spoken and written word. Kari also enjoys reading, being outdoors, travelling, and family time.

Kathleen Curtis
Writer
Kathleen Curtis is an American writer currently living in Louisville, Kentucky. She has developed content around education for more than a decade for both domestic and international clients.

Kaylee Thornhill
Staff Writer
Kaylee is a teacher-turned-writer. She graduated from Truman State University with a Bachelor in English Composition and a Master in English Education. She spent the last 8 years teaching high school students about writing concisely and effectively, and now she's putting her money where her mouth is. Her passion for the written word and clear communication drive her to revise compulsively and read voraciously. Kaylee values genuine relationships and embodies her client's voice in everything she writes.
Kenya McCullum
Staff Writer
Kenya McCullum is a freelance writer based in California.

Kristina Brune
Staff Writer
Kristina Brune has worked as a copywriter and marketer for 10 years, with businesses and entrepreneurs around the world, including digital influencers, small businesses, Fortune 500 companies, and one of the largest investor-owned utilities in the Midwest. Her work has been published in Forbes, Huffington Post, Entrepreneur, Inc.com, and various other publications. Her first novel, Weight of Memory, was published in March 2021 by Sands Press.

Kyra Sutherland
Freelance Writer
Kyra Sutherland has been a freelance writer since 2017 and enjoys infusing her work with her passion for education. When she isn't writing she can be found building her backyard garden, experimenting in the kitchen, or chasing her two energetic boys and their feisty cat. You can find out more about Kyra on her blog No Nightlights.

Linsey Knerl
Staff Writer
Linsey is a Midwest-based author, public speaker, and online education consultant. She has 15 years of experience creating content that helps students get more out of their educational journey.

Marcella Ellsworth
Staff Writer
Marcella Ellsworth is a journalist and a storyteller. She obtained her Bachelor of Arts from the University of Arizona and for 10 years she worked as a journalist at the Reno Gazette Journal covering a range of topics related to local and national news. She also helped launch the first Spanish-language project for the RGJ and wrote and translated stories related to the local Latino community. Marcella is a passionate and committed wife and mother and she currently works as a freelance writer and lives in Globe, Arizona with her family and their pug, Lucy.

Megan Harrington
Megan Harrington is a writer living in Upstate New York. She graduated from Wesleyan University and has been freelancing for magazines and websites for the past 15 years. When she's not writing, Megan enjoys being active with her family. For more on Megan, you can follow her on Instagram or visit her website.

Michael Hoffman
Freelance Writer, Researcher, & Journalist
A former practicing attorney, Michael Hoffman has years of experience as a freelance journalist specializing in the research and writing of higher education content – from online learning to financial aid, and everything in between. Michael is a graduate of the University of California, Santa Barbara and the Santa Barbara College of Law. Prior to becoming a professional writer, Michael practiced for several years as a civil litigator in Los Angeles and worked in Santa Monica, California as a development executive for a major film producer.

Mikala Lugen
Mikala likes to keep life on its toes, which is why she's dedicated her life to being a brand advocate for all things music and mindfulness. She's worked as a music journalist, social media coordinator, and content creator for over seven years and finds something new and exciting to explore and learn about everyday. She loves to collaborate with people and inspire people to pursue their passions through creative endeavors and projects. When she's not working, you'll find her hiking, rock climbing, dancing to live music, walking her dog Jameson, and discovering new music.

Quinn Dannies
Staff Writer
Quinn Dannies is a freelance writer with a focus on education, global affairs, and public policy. She currently studies Rhetoric and Public Engagement at the University of Nevada Reno.

Rebecca Newman
Freelance Writer
Rebecca (MSW, LCS) is a psychotherapist and writer in Philadelphia, specializing in working with and content about eating disorders, anxiety, depression, infertility, substance abuse, grief and loss, gender and sexuality, trauma, and adjustment to life changes. She earned a BA in Creative Writing from Oberlin College and an MSW from the University of Pennsylvania, where she received the John Hope Franklin Award for Combating American Racism.

Ron Kness
Retired Command Sergeant Major
Ron Kness retired in November 2007 as a Senior Noncommissioned Officer after serving 36 years with the Minnesota Army National Guard. For three years, Mr. Kness served as the 34th "Red Bull" Infantry Division Command Sergeant Major, traveling to operational theaters, active duty and National Guard posts, and military medical facilities to help soldiers and their families. Mr. Kness also served on the Senior Leadership Team that developed and implemented Minnesota's "Beyond the Yellow Ribbon" program. He holds a BA in Business Administration from Metropolitan State University, Saint Paul, MN, and is a graduate of the United States Army Sergeants Major Academy located in El Paso, TX.

Shannon Daigle
Staff Writer
Shannon Daigle is a freelance writer currently living in Chicago, Illinois. A former marketing professional, she now partners with clients to develop informational and educational content.

Shannon Lee
Freelance Writer, Editor, & Novelist
Shannon Lee has been a freelance writer, editor, and novelist for over 25 years. Her work has appeared on Fox Business, Forbes, MSN, Bob Vila, Modernize, Nashville Scene, MoneyGeek, MVP Parent, and many other outlets; her writing on home improvement led to an editorial position with The Spruce in 2021. She's written extensively on higher education, relationships, and the intersection of technology, health, and medicine. When she's not freelancing, Shannon also writes fiction novels.
Shelley Zansler
Staff Writer
Syndi Reibman
Staff Writer

Taylor Cromwell
Staff Writer
Taylor Cromwell is a storyteller by heart and a writer, editor and content strategist by trade. Her areas of expertise include all things business, careers, education and entrepreneurship. Prior to launching her own freelance business in 2022, she held roles as a journalist at LinkedIn, The Wall Street Journal and Bloomberg News.

Timon Kaple
Writer & Researcher
Timon Kaple, Ph.D., is a full-time writer and researcher. His work focuses on sociolinguistics, small-group folklore, the anthropology of sound, higher education, and student support services. He has experience as an ethnographer and enjoys conducting fieldwork and archival research.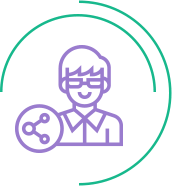 Become a Contributor