Written By


last updated
02/19/2021
2021's Best CACREP-Accredited Online Counseling Master's Programs
Earning a master's degree in counseling online these days is an attractive and practical option, and as more and more colleges offer online degrees in counseling, the choice of which school to attend gets even more challenging. To help you get started in your search, we've researched online counseling master's programs throughout the U.S. to find what we consider the best ones available. Our choices are based on several important criteria, including CACREP accreditation, licensure and certification preparation, overall value-for-money, and student support. Learn more about our top-rated online master's counseling programs below and see who stands out in 2021.
George Washington University

George Washington University offers two online options for students seeking professional careers in the field of rehabilitation counseling. The 48-credit hour Master of Arts in Rehabilitation Counseling degree prepares graduates for Certified Rehabilitation Counselor (CRC) certification. Graduates of GW's 60-credit hour Master of Arts in Rehabilitation Counseling with Licensure Eligibility are eligible for both CRC certification and state licensure (in most states). The licensure program is also available in an on-campus format. Applicants residing within 50 miles of GW's main campus in Washington DC are not eligible for the online program. Students can begin their studies in the spring, summer, or fall. Both programs typically require three years of academic work to complete.
North Carolina State University

North Carolina State University offers two online master's degree options for students looking for careers as professional counselors. The Master of Education in Clinical Mental Health Counseling program's curriculum focuses on traditional developmental and clinical counseling theory and practice. All regular coursework is completed online. However, students are required to complete an in-person clinical counseling internship. Graduates are eligible to sit for the National Counselor Examination (NCE) during their final semester.
NCSU's Master of Education in College Counseling and Student Development prepares graduates to work as counselors in a range of postsecondary settings, including both public and private colleges and universities, as well as private practice and international study abroad offices. The program's curriculum consists of online coursework and a 600-hour in-person internship completed during the third year of studies. Graduates are eligible for North Carolina state licensure. Students in these three-year, part-time programs begin their studies in the summer and typically take two classes each fall and spring each term.
University of the Cumberlands

The University of the Cumberlands offers two excellent master's in counseling programs that can be completed through online study. The Master of Arts in Addiction Counseling program, which is the only CACREP-accredited online counseling program in the country, consists of 48 credit hours of counseling core coursework and 12 credit hours of addiction counseling specialization courses. It fulfills the requirements for both professional counselor and certified addiction counselor licensure.
UC's Master of Arts in Clinical Mental Health Counseling program includes general counseling core coursework in areas such as human growth and development, crisis and grief counseling, and psychological assessment. Specialized course topics include clinical mental health theory and techniques, marriage and family counseling, clinical supervision, and more. Both programs require completion of 60 credit hours of coursework. Up to 30 credit hours may be transferred in from another regionally-accreted school. While all courses are completed online, some may include specific online meeting times. In addition to the online coursework, students must complete a 600-hour in-person internship.
FAQs About Online Master's Counseling Programs
Success in any degree program, online or otherwise, starts with understanding the particular program itself. That means you'll have to dig into the details of the programs you're considering to understand what to expect and make sure it's right for you. Below are answers to some of the most important questions about online master's counseling programs.
What do you learn in an online counseling degree program at the master's level?
The specific courses offered in any counseling degree program will vary from school to school, and particularly between different counseling specializations. For example, courses offered in a school counseling program will emphasize topics related to students, while courses offered in a substance abuse counseling program will focus on the issues and challenges facing clients with drug and alcohol abuse problems.
However, the curriculums of most master's programs in counseling share a series of core courses and learning objectives regardless of the specialized area of practice. All counseling master's students can expect to gain strong foundational knowledge and skills in following key areas during their studies:
Theory and Research: Consistent application of counseling theory and research, both general and specialized, to contemporary practice settings, and including a demonstrated willingness to keep up-to-date on the most current research findings.
Assessment and Testing: Demonstrated broad knowledge of the various accepted types, tools, and practices in patient assessment, evaluation, and planning for appropriate interventions, including those related to trauma and potential self-harm.
Communication: Clear understanding of communication theory and practice, and its application within all professional and interpersonal settings, including those with clients, peers, and the general public.
Social and Cultural Diversity: Demonstrated knowledge and understanding of the important role of cultural context, and the application of related skills to professional counseling practice with individual clients and within diverse populations.
Ethical Practice: Demonstrated standards and principles of ethical and legal practice and decision-making throughout all aspects of work as a counselor, including meeting any and all professional ethical standards as set out by professional certifications, licenses, and organizations.
Common Online Counseling Degree Courses
Counseling Theories and Interventions
A review of foundational and current counseling and psychotherapeutic theories along with associated techniques and interventions for the prevention and treatment of a wide range of patient-specific issues. Theories and approaches surveyed include psychoanalytic, behavioral, cognitive/rational, systemic, postmodern, and many others. Techniques covered include counselor characteristics and behaviors, interviewing and case conceptualizing, and strategies for personal and professional self-evaluation.
This course offers a comprehensive overview of the fundamental ethical principles related to professional counseling and their application to the moral and legal issues directly and indirectly involved with professional counseling practice. Topics include the counselor-patient relationship, confidentiality and privilege, issues of patient self-harm and danger to others, and the treatment of minors with or absent of parental consent.
Review and analysis of the theories, principles, and wide array of practice methods employed in the group counseling environment. Topics covered include group dynamics and behavior, group leadership styles, member roles, interventions, developmental stages and more. Additional focus is placed on multiculturalism, life-span development, and the restoration, maintenance, and improvement of healthy interpersonal relationships.
Human Growth and Development
Advanced overview of theory and current research concerning human development aimed at providing students with a clear understanding of the fundamental developmental changes that occur over the human life span. Topics include intellectual, moral, and sexual development, normal and abnormal behavior, socialization and diversity, appropriate developmental interventions, and applicable ethical and legal issues.
Marriage and Family Counseling
Discussion of the foundational and advanced theories and techniques of marriage and family counseling with an emphasis on the development of a systemic perspective. Included is a review of the history and development of marriage and family therapy models and their applications in clinical settings. Student skills are enhanced through the examination of case studies and participation in role-playing exercises.
What specializations or concentrations are available in online master's counseling programs?
The field of professional counseling is a broad one. And it's important that prospective master's students decide which focus area of counseling they want to work in before enrolling in a degree program. Some online master's counseling programs take a generalized academic approach in their curriculums, allowing students to tailor their studies to the particular area of counseling they're interested in through specialization or concentration options, or their choice of elective classes. Other schools offer counseling master's degrees which focus on only one specialized area. Here's a look at some of the most common specializations for your online counseling degree:
Child and Adolescent Counseling
Child and adolescent counselors work with children from early childhood through adolescence who are affected by mental, emotional, behavioral, and developmental health issues and other related psychiatric conditions. Child and adolescent counselors are employed in a number of professional settings, including schools, government agencies, hospitals, clinics, and nonprofit organizations, as well as in private practice.
Clinical Mental Health Counseling
Clinical mental health counselors are professionals trained to evaluate a patient's state of mental health and, in coordination with psychiatrists, social workers, and others, apply proper therapeutic techniques specific to the patient's issues and challenges. Clinical mental health counselors work in a number of treatment settings with job titles such as therapist, clinician, and counselor.
Marriage and Family Counseling
Marriage and family counselors help couples and family members examine, understand, and resolve conflicts related to the family environment, including domestic violence, divorce, child raising, school problems, and more. Marriage and family counseling is most often offered as a specialization or concentration with a counseling master's degree. A Marriage and Family Therapy master's degree is a popular alternative option for those interested in the marriage and family counseling field.
The school counseling specialization is for individuals interested in providing academic and career advice, as well as social and emotional support, to students in grade levels pre-K through 12, and in colleges and universities. School counselors most commonly work in public or private schools, for public school districts, and with local and state government agencies. Graduates may also establish their own private practices.
Substance Abuse / Addiction Counseling
Substance abuse and addiction counselors provide assessment and integrated treatment to individuals suffering from drug and alcohol addiction and abuse, and any co-occurring mental health disorders. Substance abuse and addiction counselors are employed in a variety of practice settings, including hospitals and clinics, judicial systems, correctional facilities, public and private treatment centers, and private counseling practices.
Rehabilitation Counseling
Rehabilitation counselors provide support and encouragement to individuals with physical, mental, emotional, and developmental disabilities leading to more productive and independent lives. Services typically provided include vocational assessment, group counseling, assistive technology consultation, case management, and client advocacy. Separate degree concentration tracks in clinical rehabilitation counseling and vocational rehabilitation counseling are sometimes offered.
How long does it take to complete an online master's counseling program?
While everyone's situation is unique, in most cases, counseling master's students studying full-time will complete all degree requirements in two to four years. Part-time students may take as much as two years longer to complete their programs. Accelerated programs can sometimes be completed in as little as one year to 18 months. It's also important to keep in mind that licensure in a particular counseling field normally requires students to complete a substantial number of supervised clinical practice hours which may add an additional two years of work following graduation.
How do I get into an online master's counseling program?
Admission requirements for master's in counseling degree programs vary from program to program. Most, however, will include these common elements:
A bachelor's degree awarded by a regionally accredited institution. Most counseling master's programs accept bachelor's degrees in any major. All programs require the bachelor's degree be earned with a stated minimum GPA.
Standardized test scores, either Graduate Records Examination (GRE) or Miller Analogies Test (MAT), are typically submitted, although some programs today no longer require them. Programs may provide a stated minimum score while others consider all scores on a competitive admissions basis.
Official transcripts of all previous postsecondary academic work.
Two or three letters of recommendation evidencing the applicant's academic and professional potential.
Other possible requirements include: a statement of purpose, personal statement, or other writing sample; resume or CV; and proof of English proficiency (for international and non-native English speakers).
How much does it cost to earn a master's degree in counseling online?
Earning a college degree – any college degree – can be an expensive endeavor, online master's in counseling degrees included. The range of program costs is wide, though, due to a number of factors, such as program length, full-time or part-time study, in-state or out-of-state residency, and whether the school offering your program is public or private. Your personal bottom line will also depend partly on the type and amount of financial aid you are able to secure.
Below are current (as of summer 2020) tuition costs for three online counseling master's programs. Please note that these figures do not include additional fees or other charges that may be required. Looking for quality programs that won't break the bank? Check out our list of the most affordable online master's degrees in counseling.

Liberty
University
Total Credits: 48
$565.00/credit (full-time); $615.00/credit (part-time); $275.00/credit (active duty military, veterans, service member and veteran spouses, Reserve/National Guard, and DOD employees)

New York
University
Master of Arts in Counseling for Mental Health and Wellness
Total Credits: 60
$1867.00/credit

University of
South Dakota
Online Master of Arts in Addiction Counseling and Prevention
Total Credits: 45 (standard track)
$465.80/credit
Paying for Your Online Counseling Degree
It's important to get going early on your plan for paying for your degree. College can be expensive, and lining up funding may seem like a daunting task. Don't let that stop you, though. There's a wealth of financial sources out there to help pay for your online counseling degree. Here's a brief rundown of what you may qualify for:
After student loans, scholarships and grants are probably the most popular sources for funding a college education. They're also the most valued because, unlike loans, scholarships and grants are not paid back. Scholarships are usually competitive and awarded based on specific criteria, such as exceptional scholastic, athletic, or artistic talent. Other common factors include financial need, minority group affiliation, and participation in volunteer or other community-related activities. Grants are money awards typically made based on a student's financial need.
To learn more about scholarships and grants, check out our scholarships guide.
tudent loans are easily the most common and accessible source of money for college. The catch is, of course, that like other types of loans, student loans require repayment with interest. The biggest source of student loans is (no surprise) the federal government. Popular federal student loan programs for grad students include Stafford Loans and Direct PLUS Loans. Landing a federal student loan begins with submitting the FAFSA application. Other sources of student loans are state government and private programs. Visit our student loan guide for more information.
There are many other less common but still valuable sources for funding your degree program. Among them:
Employer Tuition Reimbursement: It's not unusual today for employers to help a valued employee with their college costs. Speak to your supervisor or HR person to find out if your employer sponsors a tuition reimbursement program.
Financial Aid for Active Military and Veterans: If you are current military or an armed services veteran, don't forget the education benefits available to you through the GI Bill or scholarships specifically designed for student veterans.
Internships, Fellowships, Assistantships, and Work Study: As you might expect, most of these funding opportunities require attendance on-campus. And most fellowships and assistantships are open to doctoral students only. Not all are, however, so be sure to check with your school's financial aid office and/or grad department to see what may be available.
Accreditation for Online Counseling Degrees
Accreditation is the process through which colleges and their degree programs are vetted and determined to meet certain minimum academic standards. It's your way of assuring that the program you choose is worth your time, effort, and money. There are two basic forms of accreditation, both of which are important. Institutional accreditation concerns the overall quality of a college or university. Institutional accreditation of colleges and universities in the United States is administered through a number of Department of Education approved regional and national agencies.
Programmatic accreditation concerns the quality of degree programs themselves. The most prominent accrediting body for counseling master's programs in the U.S. is the Council for Accreditation of Counseling & Related Educational Programs (CACREP). However, some specialized counseling degree programs are accredited by other organizations. For example, school counseling programs may be accredited by the Council for Accreditation of Educator Preparation (CAEP), while the Masters in Psychology and Counseling Accreditation Council (MPCAC) accredits some psychology and mental health counseling master's programs. Information on accreditation can be found on the websites of these accrediting agencies, as well as school and program websites. Another great resource for accreditation information is this Department of Education database.
What's Next After Your Online Counseling Degree
Before making the decision to earn your master's in counseling degree, it's important to have a clear idea of what awaits you in terms of your professional career once you graduate. Below are answers to several important questions to consider before starting down your counseling master's academic path.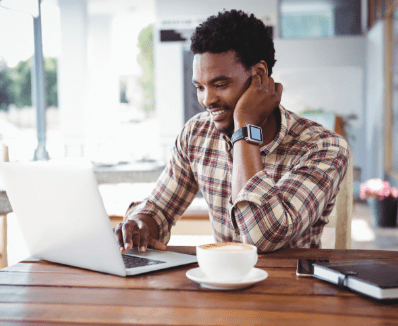 Do I need certification or licensure to work in counseling?
Both certification and licensing play important roles in professional counseling practice in the U.S. Certification concerns the process by which non-governmental organizations acknowledge that a practitioner in a certain professional field has met a set of predetermined practice standards. A number of organizations offer professional certifications in the counseling field. Among the most valued are:
Licensure concerns the state-administered approval process that individuals must go through to legally practice their profession within their states of residence. Whether or not a license is required to practice in your state depends on the specific area of counseling specialization and the particular state. It's a good idea to contact your state's governing agency to learn about any licensing requirements prior to beginning your master's program.
What can you do with an online master's degree in counseling?
When choosing a degree program, your interest in a particular area of the counseling profession is obviously important, but it's not the only thing you should consider. It's just as important to have a solid understanding of the professional options and career opportunities that await you upon graduation. Factors to consider include availability of jobs in your area, work settings, continuing education requirements, and, of course, pay. Professional certification and licensing requirements are also important considerations, both in terms of practice options and career advancement potential.
A great source of information and data on careers of every type, including the counseling profession, is the U.S. Bureau of Labor Statistics. Here's a look at the salary and job growth estimates for counseling professionals from the BLS's Occupational Outlook Handbook:
Continuing Education & Related Degrees
A master's degree in counseling is an excellent terminal degree choice for anyone intent on a satisfying and rewarding career as a professional counselor. However, it's far from the only option available to those interested in the public health field. Below are a few examples of degrees to consider if you are thinking about public health as a career but not specifically in counseling field, or if you are currently working as a professional counselor and seeking to advance or expand your career options.
Additional Resources for Counseling Students and Professionals