Written By
Edumed Staff
last updated

Last Updated:

02/18/2021


——
Today's Best Accredited Online Gerontology Programs
Online gerontology degree programs can lead to a number of rewarding jobs, but students must find the best school for their needs first. In order to help you find the school that will allow you to reach your career aspirations, we have compiled the following list of the country's best gerontology programs. These accredited schools were chosen based on their flexible curriculum, affordable price, and the career-ready skills that graduates leave with. Continue reading to learn about three of the best online gerontology programs – and check back soon for our complete 2021 college ranking.
University of Nebraska, Omaha

The Department of Gerontology at the University of Nebraska, Omaha offers several online degree programs on the graduate and undergraduate levels. For undergraduates, the school offers a bachelor's degree that allows students to become familiar with the gerontology field, theories on death and dying, and how nutritional needs change as people get older. In addition, this program offers three concentrations: administration, pre-health, and healthy aging. The school also has an undergraduate certificate program designed to give students an intensive look at gerontology and hands-on experience in the area of their choice.
At the graduate level, the university has a master's degree program in social gerontology, which provides coursework on advanced concepts and allows students to choose between a thesis and non-thesis option. In order to be admitted to this program, students are expected to have a bachelor's degree and submit two letters of recommendation and a personal statement. The school also offers a graduate certificate program, which has a concentration in interior design. Students in this program—who may work as senior housing professionals, architects, realtors, or nursing home administrators—learn the best practices for designing and building an environment that is most suitable for senior citizens.
University of Maryland – Global Campus

The University of Maryland offers an online gerontology and aging services bachelor's degree program. This program gives students an understanding of the biological, psychological, and social issues related to aging; how race, gender, class, and ethnicity influence the aging process; and the laws and ethics associated with providing care for the elderly. In addition to coursework, students have the opportunity to participate in an internship for 15 weeks, so they can apply what they've learned to real-world situations at a community organization. The university also has clubs and organizations specifically for gerontology students, so they can discuss what they learned in the classroom, connect with other students, and network with professionals in the field.
In addition to gerontology coursework, students at the University of Maryland take general education classes designed to give them a well-rounded learning experience. These classes include English composition, economics, history, statistics, public speaking, and biology.
University of Southern California

The University of Southern California offers five online graduate gerontology options for students with a variety of professional interests. For example, the school's master of science in gerontology focuses on policy and research related to aging and prepares students to work at government agencies or in executive positions at organizations that provide direct care to the elderly. Specific coursework in this program covers lifespan developmental psychology, social policy and aging, research methods, and physiology. Students are also required to participate in a field practicum.
On the other hand, the master of arts in gerontology addresses topics like the mind and body connection through the lifespan, health and longevity medical care, and the administration of care to senior citizens. This degree is designed for those who already have experience in the healthcare industry and want to gain more of an understanding of gerontological issues because that is the population they work with.
The University of Southern California also provides a master's degree in aging services management for those who want to learn how to run an organization in the aging services industry. Another available option is USC's master's degree program in long-term care administration that trains students for a managerial role in retirement communities and residential care or assisted living facilities. Finally, the school offers a graduate certificate in gerontology for students who want to learn about the field after studying another discipline during their undergraduate years.
Getting Familiar with Online Gerontology Programs
Maybe you've thought about studying gerontology, but aren't sure exactly what it is or what you actually learn in a degree program. Or perhaps you've already decided to get a degree in gerontology, but want to know what earning one online would be like. No matter your situation, chances are you have many questions about earning an online gerontology degree, and you can find the answers below.
What is Gerontology?
During the aging process, people go through a variety of physical, psychological, emotional, and social changes. Gerontology is the study of this process and the personal and societal issues that people encounter as they get older. This is a multidisciplinary field that looks the medical, policy, and relationship implications of aging, as well as how people cope with the way their lives change during this time—including changes to the body, the loss of loved ones, and coming to terms with their own mortality.
What Do You Learn in a Gerontology Degree Program?
People who complete gerontology programs gain a holistic perspective of aging that they can apply to numerous jobs, whether they help older adults directly or indirectly. During their studies, students learn about primary, secondary, or tertiary aging issues, which allows them to understand the physical, emotional, and cognitive deterioration of the human body, as well as the chronic conditions that are common among older individuals. As a result of the coursework, students leave the program with the following skills:
Problem solving
Verbal and written communication
Empathy
Information management
Research
Interpersonal
Critical thinking
What Is It Like to Earn a Gerontology Degree Online?
Depending on the program, gerontology degrees can be earned completely or partially online. Many of the topics that students learn in these programs—such as the psychology of aging, lifespan development, gerontological public policy and advocacy, and case management—can be studied in online classes. Programs may require that students take capstone courses that are conducted on campus or participate in hands-on learning experiences at gerontology-related organizations.
Online Gerontology Degree Program Options
Whether students are learning about gerontology for the first time in order to land an entry-level position or are already healthcare professionals who want to deepen their knowledge of gerontology to get a higher-level position, there is a program available that suits their needs. Below are descriptions of online gerontology degrees available at the undergraduate and graduate levels, as well as certification programs in gerontology.

Online Associate Degrees in Gerontology
Online gerontology associate degrees, which are generally offered by community colleges, are designed to give students a sturdy foundation of knowledge and skills needed to enter the field. People generally will graduate with an understanding of the physical, social, spiritual and psychological components of aging; the development and implementation of services provided to meet the holistic needs of seniors; aging theories and how they relate to seniors on a group and individual level; and the ways seniors are viewed and treated by society.
Best for … those who want to pursue careers as social services workers, nursing assistants, meal coordinators, or adult educators.
Program Requirements
Total Credits: 60 credits
Other Common Requirements: Internship
Time to Complete
Part-Time Program: 4 Years
Full-Time Program: 2 Years

Online Bachelor's Degrees in Gerontology
Students in online gerontology bachelor's degrees learn about aging independence and the financial, legal, and ethical issues associated with it; contemporary and classic research and theories related to aging; best practices for providing services to the elderly; and the changing relationship dynamics between older people and their loved ones. Specific classes found in these programs include the sociology of aging, aging and health, long-term care administration, and the cognitive and emotional impact of aging. Also, general education classes are required to increase students' knowledge of areas like math, science, public speaking, and writing.
Best for … those who want to become social workers, home health aides, social scientists, administrative gerontologists, and geriatric case managers.
Program Requirements
Total Credits: 120 credits
Other Common Requirements: Internship
Time to Complete
Part-Time Program: 6 Years
Full-Time Program: 4 Years

Master's Degrees in Gerontology Online
Online master's degrees in gerontology provide an advanced look at the discipline by focusing on the societal challenges people face as they age; the cognitive, physical, and emotional ramifications of the aging process; the laws and ethics followed by those in the gerontology field; and strategies for conducting gerontology research. Specific coursework may include topics like lifespan development and sociology, bereavement studies, aging and the family, and counseling the older adult.
Best for … people who have been in the aging field for a while and want to advance their knowledge and skills to obtain a higher-level position, as well as people who want to enter the gerontology field as a second career.
Program Requirements
Total Credits: 36 credits
Other Common Requirements: Thesis, Field Practicum, or Capstone Course
Time to Complete
Part-Time Program: 6 Years
Full-Time Program: 2 Years

Gerontology Certificate Programs Online
Certificate programs at the undergraduate and graduate level offer a deep dive into gerontology that can generally be completed in about one year. On the undergraduate level, students become familiar with the principles of gerontology in order to provide services to older adults, while the graduate level certificate generally combines gerontology studies with leadership development in order to prepare students to run organizations that cater to the elderly.
Best for … people who want to begin providing services to senior citizens, as well as those who want to move up the ladder in their gerontology careers.
Program Requirements
Total Credits: 24 credits
Other Common Requirements: Internship, Capstone project
Time to Complete
Part-Time Program: 2 Years
Full-Time Program: 1 Years

Online PhDs in Gerontology
PhD programs focus on the strategies for conducting gerontology research. Students learn how to conduct qualitative and quantitative research, analyze past research and gerontology policies, formulate theories, and communicate research findings to other professionals. In addition, online PhDs in gerontology also help students develop leadership skills.
Best for … those who want to obtain a gerontology research position or become a college professor to train future gerontologists, as well as those who want to run gerontology organizations.
Program Requirements
Total Credits: 60 credits
Other Common Requirements: Dissertation
Time to Complete
Part-Time Program: 8 Years
Full-Time Program: 5 Years
Gerontology as a Specialization Within Other Degree Programs
Some schools offer gerontology as a standalone degree program, while others offer it as a concentration within a degree in a different academic discipline. The following are examples of other degree programs that may have a gerontology specialization.
Advanced Practice Nursing
Advanced practice nursing degrees that concentrate on gerontology teach students how to provide care that is tailored to the needs of older patients. In order to foster this understanding, these programs offer coursework on adult assessments, common health problems among the elderly, geriatric syndromes, and transitional care for older, chronically ill patients. More information can be found on our dedicated page about online adult gerontology nurse practitioner degrees.
Human and Social Services
This degree prepares students to implement and execute programs that provide services to seniors in a community. Topics that may be covered include human services administration, grant writing, contemporary gerontology, culture and aging, and advocating on behalf of the elderly.
Social Work
Social workers need to tailor their practice to the needs of specific communities, so those who want to primarily work with senior citizens can earn this degree to become experts on the needs of elderly clients. Coursework may cover death and dying, grief, the role of spirituality among older people, and assisting seniors with substance abuse issues.
Psychology
Psychology students who concentrate on gerontology focus on the psychological aspects of aging. These programs address gerontology behavioral science research, counseling strategies for treating the elderly, social policies that affect older people, and the emotional support that people and their families need as they face the end of their lives.
What Can You Do with a Degree in Gerontology?
People who earn a gerontology degree often pursue careers involving the direct or indirect administration of services to the elderly and older adults. Whether they want to provide daily healthcare services for patients in a nursing home or contribute to the policymaking process that impacts the services older people can receive, people who earn an online degree in gerontology can play numerous roles to help make the lives of the elderly better. The following are examples of some of the career options available to gerontology graduates.
Home Health Aides and Personal Care Aides
Home health aides and personal care aides provide help to older people who have disabilities and illnesses that may preclude them from carrying out daily activities on their own. These professionals help their clients with housekeeping, going to doctor's appointments, bathing, and getting dressed. In addition, they may help their clients meet dietary needs by grocery shopping for them and preparing their meals.
Typical Education Required: Associate Degree
Projected Job Growth (2018-2028): 36%
Median National Salary (2018): $24,060
Health Educators and Community Health Workers
Health educators and community health workers can use their gerontology degrees to promote good health and wellness among senior citizens and educate the community about the needs of this group. Specific job duties include using data to determine the health needs of the older people in their area, providing feedback that is used to create new programs or improve existing ones, and advocating on behalf of the elderly in their community.
Typical Education Required: Bachelor's Degree
Projected Job Growth (2018-2028): 11%
Median National Salary (2018): $46,080
Social and Human Service Assistants
Social and human service assistants, who often work closely with social workers, help to provide assistance to elderly people in the community by locating services such as personal care, drug and alcohol rehabilitation, meal delivery, housing, and veterans services. These professionals—who can find employment at government agencies, residential care facilities, or hospitals—research services, assist clients with paperwork, and follow up to ensure that the services they found are making a difference in clients' lives.
Typical Education Required: Associate's Degree or Certificate
Projected Job Growth (2018-2028): 13%
Median National Salary (2018): $33,750
Postsecondary Teachers
Those who want to train gerontologists can seek a postsecondary teacher position after earning their doctoral degree. These teachers work closely with students to ensure that they understand the field, which involves giving lectures, creating and grading tests and assignments, and providing guidance if students need extra help. In addition, college professors may also conduct research to expand the knowledge of professionals in the gerontology field.
Typical Education Required: Doctoral Degree
Projected Job Growth (2018-2028): 11%
Median National Salary (2018): $78,470
Understanding Accreditation for Online Gerontology Programs
When looking for an online gerontology program, it's important to only consider schools that have been accredited by an organization recognized by the Department of Education (DOE). This will ensure you get the high-quality education you need to reach your career goals. Accredited schools are required to undergo a strenuous review process so you can feel confident you're earning a worthwhile degree. Schools are accredited by regional organizations like the Higher Learning Commission, the Southern Association of Colleges and Schools, or the Western Association of Schools and Colleges or by national associations like the Distance Education Accrediting Commission.
There are currently no organizations recognized by the DOE that specifically accredit gerontology programs. However, the Academy for Gerontology in Higher Education offers a list of "programs of merit" where schools gain recognition through a voluntary review process. The Accreditation for Gerontology Education Council is another organization that approves gerontology programs, but has not yet gained recognition from the DOE. You can use approval from these organizations as an extra way to determine a program's quality, but it should not be mistaken for real accreditation.
Finding Help Paying Your Online Gerontology Degree
No matter what program students choose, paying for an online gerontology degree can be challenging. Although the prospect of paying for a degree may seem overwhelming at first, there are ways for students to save money through financial aid. From student loans to scholarships and grants to internship programs, there are many avenues students can take to lower the cost of their degree.
For more information about how you can find and apply for financial aid to help pay for a gerontology degree program, read through our financial aid guide. You can also apply for one of EduMed's four scholarships and learn about other scholarship opportunities on our dedicated scholarships page.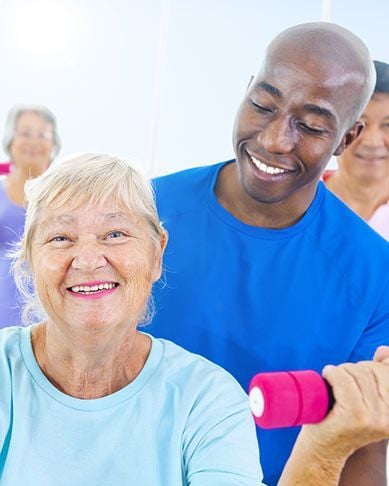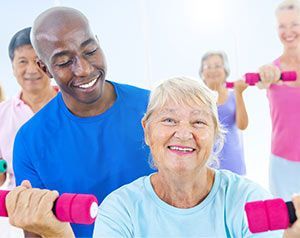 Recommended Gerontology Degree & Career Resources
Looking for even more information on degrees and careers in gerontology? We've put together the following list of top online resources so you can continue your research and keep on top of the latest industry trends.

Online Resources for Gerontology Students & Professionals