Written By


Expert Contributor

last updated

12/01/2020
Sadly, the time has come for you to start thinking about end-of-life care for a seriously ill loved one. You want to make your loved one as comfortable as possible. That means not just care for their pain and other physical symptoms, but also for their spiritual and emotional well-being. Also, you want to know what their wishes are and how you can help them pass with the dignity they desire. If it's a parent or child, someone you've cared for your whole life, this can be a particularly scary time for you, as well. Knowing what your options are and what will happen can make it less unsettling for everyone.
This guide provides a solid starting point for families facing end-of-life care choices now or in the near future. It looks at the types of end-of-life support available and how to choose what's best for you and your loved ones.
Types of Comfort Care
Basically, there are two main types of comfort care: hospice and palliative care. The two overlap. All hospice is palliative care. However, palliative care is not just for those facing the end of their lives. Here is what these two types of care mean and what is important to know about each.
Palliative Care
Palliative care is a growing medical specialty that focuses on providing people of all ages with serious illnesses relief from pain and other symptoms. Palliative care is provided in addition to curative and other treatments, not in place of.
A number of providers are involved in palliative care. Your palliative care team can include your doctors and specialists treating your illnesses as well as:
Nurses and nurse practitioners
Physician assistants
Registered dietitians
Social workers
Psychologists
Massage therapists
Chaplains and other spiritual advisors
Palliative care can be offered at any stage during your illness, including at your diagnosis, when you begin or while undergoing treatment and during follow-up care. Unlike hospice, palliative care is not exclusively for the end-of-life, but it may be offered to you then as well. Most insurance plans, including Medicare and Medicaid, cover palliative care.
Who is it for and why is it needed?
You can be offered palliative care with any serious illness or chronic condition. Here are some illnesses where you may be asked if you are interested in palliative care:
Blood and bone marrow disorders requiring stem cell transplant
Cancer (all types)
Cystic fibrosis
Dementia
End-stage liver disease
Heart disease and stroke
HIV/Aids
Kidney failure
Lung disease
Palliative care may help you with any or all of these symptoms:
Anxiety or nervousness
Constipation
Depression or sadness
Difficulty sleeping
Fatigue
Loss of appetite, nausea or vomiting
Pain
Shortness of breath
What can palliative care do for you?
The goal of palliative care is to help you carry on with your daily life. It helps you better understand your illness and your choices for medical care. If you opt for palliative care, your team will help you to devise a plan to:
Manage your symptoms. Your medical team will discuss options for pain relief including medication, nutritional guidance, physical therapy, occupational therapy, integrative and other therapies, and help coordinate your care.
Provide spiritual and financial support. Palliative care includes working with a social worker, chaplain or other spiritual advisor to address financial, health insurance and other concerns you have regarding your illness and its effects on you and your loved ones. Palliative care specialists can offer guidance and/or connect you with resources in your community that can help you.
Teach you relaxation techniques. These can include visualization, healing touch, and breathing techniques. Or perhaps, something as simple as listening to music with headphones.
Talk about advance planning. If you don't have an advance directive or living will, and a healthcare power of attorney, the team can help you obtain them. An advance directive spells out your preferences for your future medical care. A living will is a type of advance directive that spells out what life-sustaining efforts you do and don't want when you are terminally ill. And a healthcare power of attorney or proxy is someone who makes medical decisions for you should you no longer be able to make them for yourself.
How exactly does palliative care work?
For example, if you have COPD, you might want palliative care to help you with your discomfort that your coughing and shortness of breath causes. Your palliative care team can show you lifestyle changes you can make, such as quitting smoking, that will help you increase your activity level and slow the progression of your disease. A nutritionist may help you devise a meal plan that will help you gain strength and stamina. Your palliative care team also can help you deal with the depression and anxiety that often comes with having such a serious illness.
How is palliative care similar to and different from hospice care?
Hospice and palliative care are often used together, but you can opt for palliative care and not hospice. While palliative care can be offered at any stage of your illness, hospice is for those who appear to have six months or less to live if the illness runs its natural course. Hospice starts at what appears to be the end-of-life.
Palliative care can be provided in hospitals, nursing homes, at outpatient specialized clinics or at home. Hospice can be provided at any of these settings as well.
Hospice Care
Hospice is an approach to care more than it is a specific type of care. If your loved one's doctors believe your loved one has a short time to live no matter what they do, they may recommend hospice. Once you choose hospice, treatments aimed at curing your disease or stopping its progression will end. This does not include medical efforts to reduce pain and suffering.
Who is involved in providing hospice care?
As with palliative care, hospice is a team approach. Members of the team include:
Hospice physician who works with your doctors treating your illness to develop a treatment and care plan.
A hospice RN or nurse practitioner who helps you with controlling pain and other symptoms and monitor the patient's needs as they change. If you are at home, a hospice nurse will visit at least once a week and more frequently if needed. A hospice nurse is available 24/7 to answer questions and provide assistance whenever needed.
A certified home health aide or licensed vocational nurse visits you two or three times a week to check your vital signs (blood pressure, temperature, heart rate) and can assist with bathing and grooming.
A certified home health aide or licensed vocational nurse visits you two or three times a week to check your vital signs (blood pressure, temperature, heart rate) and can assist with bathing and grooming.
A nutritional counselor who can help you with your diet and finding foods you are able to eat and that you enjoy.
Physical and occupational therapists who may be called to help you manage symptoms related to your illness.
A chaplain who can be of any faith and can help you and your family with the spiritual guidance that you seek. You may request a chaplain to participate in your hospice care or not.
Grief and bereavement counselors provide support and counseling to patients and their families as needed. After the patient dies, families will continue to have access to these counselors for up to 13 months.
Volunteers who provide all types of support to patients and their families. Volunteers, for example, may come and stay with the patient while you go to get a haircut or grocery shop. Volunteers also can cook and provide meals to the patient and family or help with errands.
What happens if you get better?
You can opt out of hospice care if you are getting better or if you decide you'd rather continue your curative treatment. You also can stay in hospice longer than six months if your condition doesn't change and you want to continue.
Palliative Care: Getting Started
If you have decided you want to pursue palliative care, here's how to get what you need.
First Steps
Start with your primary doctor managing your serious illness. Tell him/her you are thinking of palliative care and ask where it is available where you live. Your doctor likely can refer you to a palliative care team.
You also can go to the Palliative Care Provider Directory on GetPalliativeCare.org. You can find palliative care in your area, quickly and easily.
Questions to Ask
In selecting a palliative care provider, you will want to know:
Make a Difference as a Palliative Care Professional
People who work in palliative care are invited into their patients' lives at their worst hour, says Kevin Murphy, MD, MSW, director Palliative Practice Group at the Institute for Human Caring at Providence St. Joseph Health in Providence, Rhode Island. "They are sick, they are tired, and they want help to ease their suffering." They also are moms, dads, grandmas, grandpas, wives, husbands, sisters and brothers. There's much satisfaction in helping them with their medical symptoms, with pain, with illness, as well as helping them to complete tasks, resolve conflicts, connect with lost family and mend relationships, he says. Dr. Murphy says working in his field can be very satisfying knowing you've helped someone have a better day at this time in their lives.
Here are three healthcare professionals who work in palliative care, what they do, and what education they need to do their jobs.
Nursing
Palliative care nurses play essential roles:
They make certain patients adhere to their medication schedules and other protocols.
They are a direct line of communication between the patient, doctors and other health professionals on your care team.
They help patients with mobility and assist those who need to stay active and accomplish everyday tasks.
They maintain and monitor assistive equipment and can assist with daily self-care such as bathing and feeding, if needed.
Palliative care nurses most important role, however, is helping patients and their families feel safe and comfortable.
Nurses may earn 2-year, 4-year, and advanced degrees including master's and doctorates depending on how long they wish to study and what role they wish to play in providing nursing care. Learn how many of today's nurses are using online RN programs to enter palliative nursing care.
Medical Billing and Coding
It's essential that palliative care services are covered by insurance to the greatest extent possible and medical billers and coders are instrumental in making sure these patients get the proper care. Campus-based, hybrid, and online medical billing and coding programs are available from 2-year and 4-year schools.
Pharmacy Tech.
Pharmacy technicians work alongside licensed pharmacists to prepare your prescriptions, and assist them in all of the day-to-day tasks of the pharmacy, from handling medications to maintaining patient records. You must have a high school diploma and graduate from a traditional or online accredited pharmacy technician training program, which is one-year. Not all states require pharmacy techs to be certified, but most employers prefer it.
Palliative Care Resources
Here are additional resources for those considering palliative care:
Center to Advance Palliative Care (CAPC) CAPC sponsors the website https://getpalliativecare.org/. The site includes consumer information and provider directory.
National Hospice and Palliative Care Organization. This site offers information for families and caregivers through its website caringinfo.org. It includes Advance Directives that can be downloaded for all 50 states.
Compassion & Choices. This site works to protect and expand end-of-life options for patients and their families. It also has information on how to ensure healthcare providers honor and enable your decisions about your care.
Hospice Care: Getting Started
Your loved one is not getting better and is showing signs that the end of life is near. Your loved one's healthcare team may recommend hospice when there is nothing more they can offer in terms of care or treatment. Here's what you need to do to find the hospice care that is right for your loved one and your family.
First Steps
If a loved one might need hospice care, what are your first steps?
To qualify for hospice, your loved one's doctors must certify you are terminally ill, meaning that you have six months to live if the natural course of your disease plays out. Once you decide you want hospice you must:
Decide where you wish to receive hospice. Hospice can be provided at home, at care homes, in hospice facilities or hospitals.
You can ask your doctor for a referral, or you can do a search on the Internet for hospice options near you. Location is important because you want it to be convenient to visit your loved ones, if they are being moved to a new setting for their hospice care.
If you opt for hospice outside the home, visit the place and get a feel for what it's like. Are you comfortable with what you see happening here? Do patients seem well cared for?
Questions to Ask
When deciding on hospice care, you will want to ask these questions:
Who will be caring for my loved one?
What will my role be?
Who and how often will someone be coming to our home?
If you opt for a hospice setting outside your home, what are the visiting hours?
Can we see a summary of your satisfaction surveys for the last few months? (This answer will help you determine whether the care they provide is highly rated by users.)
Can we see your state and federal inspection review reports? (Same as above.)
Make a Difference as a Hospice Care Professional
Some say it takes a special person to work in hospice. But Dr. Murphy says all it takes is someone who cares.

"The number one skill that is both essential and common to all of those called to this field is compassion," he says. There are many different avenues for people who are interested in working in hospice. "These include physicians, nurse practitioners, physicians' assistants, social workers, registered nurses, chaplains, nurse's aides, personal caregivers, pharmacists, and more," Dr. Murphy says.
A big plus to working in the field is that it's never the same day after day, Dr. Murphy adds. "It is rare for a hospice caregiver to have a straightforward day," he says. "One of my mentors early on taught me that our patients, their families, and their illness don't always follow what your medical books tell you. We are caring for people."
Here are three healthcare professionals who work in hospice and what they bring to hospice care:
Occupational Therapist and OT Assistant
As an OT working in hospice, you evaluate the needs of the patient and then identify barriers to the patient's completing activities of daily living, getting rest and sleep, having a social life, and participating in leisure activities. Your job is to suggest ways including adaptive equipment that can help the patient overcome fatigue and pain when performing tasks of daily living including dressing, bathing and preparing meals. You also can help the patient with fall prevention strategies.
Earning a master's degree is a vital part of launching a career in this field. You can research occupational therapy master's degrees online to get started. And if you're earlier in your career, begin by exploring occupational therapy assistant and aide programs online.
Physician Assistant
PAs in hospice can certify the patient's terminal illness, complete face-to-face visits with patients, replace the hospice physician in the Interdisciplinary Team (IDT) treating the patient, order medications, and provide medical care. PAs generally need a master's or doctoral degree and those interested in hospice care likely need deeper training in their field. Campus and online PA programs are available at hundreds of colleges nationwide.
Medical Assistant
Hospice health aides often have medical assistant training and perform a number of tasks, including light housekeeping, dressing, feeding and bathing patients. They also may provide hair and oral care for their patients. They can change linens and ensure that patients are comfortable. To work in this capacity, research medical assistant programs online and home health aide training programs.
Hospice Care Resources
Here are some sources where you can learn more about hospice and where it is available near you:
Hospice Foundation of America The site provides information on what hospice is and how to access care. It also provides information for caregivers on how to cope and find financial resources.
(800) 854-3402
Medicare and Medicaid Hospice Benefit Toolkit This site explains the hospice benefit and where to report any concerns about services. It also provides resources for providers that emphasize the role of providing the correct level of care and of accurate documentation in Medicaid compliance.
(800) MEDICARE
National Hospice and Palliative Care Organization In addition to information on palliative care, this site offers lots of educational materials on hospice for both the patient and the family. It also has a section on grief and loss when coping with a loved one's death.
Insight from the Inside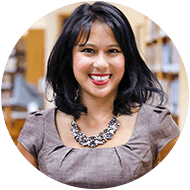 Kori D. Novak, PhD, MBA, is a branch manager of branch manager at a hospice in Southern California. She answers four questions about what it's like to work in hospice and what skills those who are considering the field should have. Dr. Novak holds a PhD in human services and gerontology from Capella University, an MBA in marketing/PR from Pepperdine University and a bachelor's degree from the University of Denver.
Q. Isn't it depressing to work with terminally ill patients?
A: No, it is actually very rewarding. It is a privilege to journey with someone at their most vulnerable time, to soothe their physical and emotional pain and to assist when you know you are really needed. Death is not something we should be afraid of, it is while it may be sad that someone is going to cease being visible in our lives, it is a gift to watch people prepare for the journey.
Q: What personal skills do you need to be successful in this field?
A: Compassion, empathy, patience are the obvious ones, but flexibility, and fierceness are also important. You also must be a good listener and communicator, someone not afraid to touch another human being. You need a tenacious attitude that you will help your patients and that you can be the support that they need. Critical thinking and common sense are also important. You have to be both emotionally available and "soft" and also tough to withstand some of the harder parts of hospice.
Q: What's the biggest challenge you face working in hospice on a daily basis?
A: Often it is the families of loved ones who are challenging. You must make sure that the patient's voice is heard, and that you are not just hearing what the family THINKS that patient wants.
Q: What is the biggest reward you get from working in this field?
A: No doubt it is knowing that you are truly helping people who are in need, who may be afraid, and who may just need a soft touch or gentle word or simply to know someone cares. You know a good day in hospice because that is one where you have accomplished something with every patient. It's a day when you have helped a family do something as big as overcome prolonged grief or as simple as bringing someone bed sheets for their hospital bed. It's a day when you have made a difference. Which, in hospice, can be every day.