Written By


Expert Contributor

last updated

11/30/2021
With age comes wisdom, acceptance, and hundreds of valuable lessons we just can't know while we're young. But along with all the insight and understanding that accompanies growing older, there are also less wanted aspects of becoming a senior. From losing our memory to losing our independence, aging can mean adjusting to a host of life changes that, without the right planning, can be both emotionally and financially difficult. However, there are steps we can take, degrees we can earn, and careers we can pursue to help ourselves and others age with grace and health.
As the Baby Boomer generation transitions into old age, there's never been a more important time to learn how you can make a difference in the health of senior citizens. Keep reading learn what long-term care means for seniors, discover which degrees can lead you to a career in healthy aging, and hear from a gerontology expert about getting involved.
Understanding Long-Term Care for Seniors
Unlike acute care, long-term care involves the medical and health services provided to an individual over an extended period of time. Since senior citizens are the largest population to receive long-term care, it's crucial for their caregivers to understand exactly what this type of care entails. Below are some of the basics you should become acquainted with if someone you know needs long-term care.
What is long-term care?
According to the National Institute on Aging, long-term care includes various services and tools that help aging and/or older adults live as independently as possible for as long as possible. Long-term care can involve formal services such as assisted living facilities or professional home care aides who visit an older person's home. It can also include friends and family members who offer care at no charge. Regardless of who performs it or where it's provided, long-term care seeks to provide support services that encourage aging people to safely perform activities independently.
What are the long-term care options for seniors?
Assisted Living
Assisted living services provide varying levels of care based on the individual needs of a senior. While they are supervised 24-hours per day and offered assistance with things like eating, bathing, toileting, and going places, they can also maintain a level of independence that befits their health and stage of life.
In-Home Care
Designed for seniors who want to continue living at their residence as long as possible, in-home care involves trained nursing staff living with or regularly visiting individuals. They may help them with daily tasks such as grocery shopping, cooking, or handling laundry. They may also provide more intensive services such as changing catheters and managing feeding tubes.
Adult Day Care
Adult daycare centers come in several different forms but focus on ensuring caretakers get to take a break and that seniors get to socialize with others around their age. Some adult care centers concentrate on caring for seniors with specific illnesses, such as dementia, while others emphasize opportunities for recreation, socializing, and special diets.
Hospice Care
Hospice care emphasizes quality of life and comfort for individuals in the last phases of an illness or disease. Rather than providing treatments that improve individuals' health, hospice care seeks to make their remaining time as comfortable as possible for both them and their families. It can be provided at a facility or as an in-home service.
Respite Care
Respite care was designed to support caretakers by giving them a chance to rest. Whether arranged for a morning, a day, or a month, respite care involves someone other than a friend or loved one providing care. It can occur at home, in an adult day care, or at an assisted living facility.
Skilled Nursing
This service supports seniors facing significant injuries or illness who require around-the-clock skilled care. Skilled nursing may be used short-term to care for seniors who fell or long-term for those with degenerative diseases. These medical professionals ensure they receive support and assistance handling daily activities.
For more information about senior care options and for help finding the right one for you or a loved one, visit our Definitive Guide to Senior Care.
What is long-term care insurance?
While standard health insurance may cover the cost of procedures and medical care in hospitals, it doesn't provide support for assisted living facilities, at-home care, and other types of extended services. Enter long-term care insurance. This type of insurance helps ensure the expenses associated with aging don't fully deplete the retirement accounts many senior citizens worked decades to build – or the bank accounts of their children. A study by the National Bureau of Economic Research found that only 10% of aging adults currently have long-term care insurance. Still, those numbers are expected to rise in the coming years.
Long-term care insurance can help cut care costs for aging adults, but it's important to note that no plan covers the full costs. You should carefully review the terms of any policy you consider, ensuring it offers benefits and coverage options that work with your situation.
Who's eligible for long-term care insurance?
It's also important to remember that you must take out a policy before you need this type of insurance. Otherwise, you're likely to be turned down. Most adults take out policies sometime between 55 and 65 years of age. Knowing when to take out your policy can be tricky, but you should consider questions of preexisting conditions, risk factors, and other factors affecting the likelihood of needing long-term care. Approximately half of individuals aged 65 and older will at some point develop an injury or illness that will require long-term care, according to the Department of Health and Human Services.
What's covered by long-term care insurance?
The answer to this question depends on the policy you take out. Some, for instance, only provide coverage for state-approved facilities. Others are more comprehensive in scope and offer expanded care in several different settings. Before starting at-home care or moving to a long-term facility, you must ensure your particular policy covers it. Most provide a set daily amount that can cover nursing care, rehabilitative services, and support with daily living tasks such as bathing, toileting, feeding, and grooming.
Many policies do not cover preexisting conditions – or require a set waiting period before benefits kick in. Some of the conditions that may exclude you from coverage include:
Alzheimer's/dementia
Parkinson's
Paralysis
AIDS/HIV
Kidney failure
Muscular dystrophy
Liver cirrhosis
What's the cost of long-term care insurance?
The cost of long-term care can vary substantially based on the type you receive. A study by Genworth found that a private room in a nursing facility cost an average of $105,850 in 2020, while an in-home health aide costs more than $54,000.
The cost of long-term care insurance can also vary significantly, with factors such as age, daily benefit amount, types of covered care, health status, and state-specific expenses determining your monthly premium. The American Association for Long-term Care Insurance put together a 2020 price index to help clarify average costs. A single male aged 55 with benefits increasing at a rate of 3% annually paid an average of $1,700 per year. A woman with the same demographics and policy paid an average of $2,675 during the same timeframe.
What are the available policies?
Several types of long-term care insurance policies exist. These include:
Group Policies: Group policies most closely resemble individual plans offered by employers.
Federal Long-Term Care Insurance Programs: These policies exist for certain current and former federal employees.
Qualified Long-Term Care Insurance Policies: By selecting a qualified plan, you may be able to have premiums deducted from your federal income.
Joint Policies: Rather than purchasing a single plan, you can buy long-term care insurance for more than one person. Couples often pursue this option.

What about Medicare?
Medicare can help pay for some long-term care costs, but only on a limited basis. It currently will provide for up to 100 days in a nursing home for individuals who require rehabilitation services and/or skilled nursing. Seniors who anticipate needing more than 100 days of coverage – or services/locations approved by Medicare – may decide to take out their own long-term care insurance policy.
Spotlight on Gerontology
Unlike other medical professionals, gerontologists specifically focus their practice on caring for senior citizen patients. Their educations concentrate on chronological, biological, psychological, and social aging dynamics, and they use this knowledge to support older patients and address a variety of illnesses and injuries. Because they possess specialized knowledge, gerontology professionals are essential to the medical profession and can offer greater care levels than generalists. For instance, a gerontological nurse understands signs and symptoms to look for better than a nurse who didn't concentrate their studies in this area. Plenty of in-person and online gerontology programs exist, making it easy for you to find a suitable path.
Who Else Works in Long-Term Care?
Many different jobs for healthcare professionals exist that provide them with the opportunity to work with senior citizens. Whether your talents and interests lie more in nursing, rehabilitation, or counseling, the jobs highlighted in this section could be great options for you.
Adult/Gerontology Nurse Practitioner
Nurse practitioners who specialize in adult/gerontology populations use their advanced skills to conduct physical exams, develop plans of care, commission diagnostic tests, and diagnose diseases and illnesses. They frequently confer with other medical professionals on the senior patient's team to ensure they receive needed care. This can also include prescribing medicines and/or treatments, teaching patients and families how to manage their illness at home, and ensuring they regularly receive follow-up care. Students interested in online adult gerontology nurse practitioner programs have plenty of options, but should expect to complete a master's degree at minimum.
Audiologist
Audiologists work with patients across the lifespan to address hearing loss, ear issues, and balance problems. When working with elderly populations, they may diagnose and treat hearing loss problems, order hearing assistance devices and fit them, evaluate hearing maintenance levels throughout their time caring for the patient, and educate families on effectively communicating with those losing their hearing. They may work in a larger medical practice or specifically at an assisted living facility. Audiologists need a doctoral degree in audiology and licensure to practice.
CNA
Certified nursing assistants (CNAs) work under the supervision of RNs, NPs, and other medical staff to help their patients perform daily living activities and ensure they receive basic care. Whether working in an in-home setting, at an assisted care facility, or in a hospice role, CNAs may help elderly individuals handle toileting, eating, dressing, and going about with daily activities. Those who face more severe ailments may receive support in turning themselves in bed, transferring to wheelchairs, taking medicines, and ensuring their vital signs remain stable. Online CNA classes and programs are available for students who want to take this path to working in long-term care.
Home Health Aide
As the name suggests, home health aides work with elderly patients within their places of residence to help them with everyday activities. Some of their responsibilities may be keeping the house clean, shopping for groceries and cooking meals, planning and taking them to medical appointments, and ensuring their patients get the opportunity to socialize with friends and family members. They can also check vital signs, assist with any prescribed physical exercises, and change basic bandages. While no degree is required, home health aide certification online is generally the first step towards this career.
Licensed Practical Nurse
Licensed practical nurses (LPNs) can work in assisted living facilities, hospice homes, or in-house as personal care professionals. They work under the supervision of other nurses and doctors to provide basic healthcare services (e.g., bandaging, administering medicines, etc.), ensuring patients remain comfortable and keeping track of vital signs. They may also help with daily activities such as dressing, bathing, and eating. These professionals need to undertake a certificate or diploma online LPN program that typically takes one year to complete. They must also pass the NCLEX-PN examination before beginning to practice.
Occupational Therapist
Occupational therapists play crucial roles in the lives of elderly patients. Using their rehabilitative training, they teach aging populations how to exercise and use rehabilitative techniques that make it easier for them to maintain independence around tasks such as bathing, dressing, eating, and walking. Their work with the elderly can help prevent falls, improve memory, and provide support to patients and their families. Whether helping a patient rehabilitate from an injury or increasing range of motion lost through aging, occupational therapists provide valuable assistance. Online master's programs in occupational therapy are the minimum requirement to earn licensure in this profession.
Physical Therapist
Physical therapists use their advanced educations to help people regain their movement, manage pain, and increase their ability to get around after facing a disease or injury. They conduct diagnosing to identify the problems, design individual care plans to address specific issues, and teach their clients how to perform various stretches and exercises to regain mobility. Physical therapists prove especially beneficial to elderly patients, particularly those diagnosed with arthritis or other limiting diseases. Because this advanced career requires a doctorate, those who want to pursue this path will need to complete an in-person or online Doctor of Physical Therapy program.
Registered Nurse
Registered nurses provide critical geropalliative care in all types of medical and at-home settings. Possessing more education and training than CNAs and LPNs, RNs can take on more responsibilities than their counterparts. Some of their daily tasks include creating patient care plans, recording medical histories, working with other healthcare providers, performing or calling for diagnostic tests, and teaching both patients and their family members how to manage their illnesses after leaving a facility. While some employers still accept an associate degree, it's becoming increasingly common for RNs to hold a bachelor's from an accredited online RN program.
Rehabilitation Counselor
Operating more on the mental health side of things, rehabilitation counselors help clients come to terms with developmental, emotional, mental, and/or physical disabilities. In the case of elderly patients, they can provide counseling to help them understand the effects of aging and process how things like mobility and memory may shift over time. Other responsibilities include evaluating the specific services a patient needs, arranging additional services with other healthcare providers, and finding necessary resources such as hearing devices or wheelchairs. Rehabilitation counselors must possess a master's degree at minimum.
Social Worker
Geriatric social workers support their clients by connecting them to services and programs to improve their daily living and health. Whether helping them get signed up for Medicare or Medicaid, finding a local Meals on Wheels that delivers to their home, or finding in-home health aide services covered by their insurance, social workers ensure elderly clients can live safely and securely based on their budgetary needs. An online bachelor's degree in social work can prepare you for most entry-level careers, while a master's degree may be needed for more advanced positions.
Speech-Language Pathologist
Whether dealing with the debilitating effects of dementia or a stroke, the need for professionals who can provide speech therapy is great for seniors. Speech-language pathologists can help their elderly patients rebuild speech skills, learn to communicate in new ways, and use communication devices as necessary. They also help treat swallowing difficulties, develop individual plans of treatment, and provide counseling to friends and family on how to best support loved ones dealing with speech and/or language difficulties. Speech-language pathologists must complete an in-person or online master's program in speech language pathology to seek licensure to practice.
What Else Do Seniors Need? Information & Resources
To remain active and live independently, there are certain things senior citizens can do to stay healthy. We look at a few considerations, such as daily activities, medications, and mental health services that specifically support aging individuals, below.
At Home Health
Even when seniors are simply at home, there are activities they can engage in and steps they can take to make sure their bodies get the exercise, nutrition, and rest needed to function at their best. Here are just a few important aspects of a healthy day for seniors.
Daily exercise: Daily exercise doesn't need to be strenuous. Low-impact, moderate-intensity activities such as walking, yoga, biking, and even doing the laundry can help seniors get the recommended 150 minutes of exercise per week without wearing themselves out. Light weightlifting can also help strengthen – and maintain – muscle mass.
Balanced diet: Eating a diet filled with veggies, fruits, and lean proteins can help your immune system stay strong, provide valuable antioxidants, and keep inflammation down. A good rule of thumb is for half your plate at each meal to contain fruits or vegetables.
Healthy lifestyle: Maintaining a healthy lifestyle can include not smoking cigarettes, drinking a moderate amount, ensuring you get enough sleep each night, and managing stress effectively. All of these things can add up to a healthier body and a longer life.
Oral health: As people age, the risk of getting a cavity goes up. With so many different significant health issues (e.g., heart disease, stroke, diabetes, etc.) linked to oral health, it's vital that seniors visit their dentist twice annually and keep up with daily brushing (and flossing!) routines.
Vaccines & Screenings
Seniors can be at higher risk for certain viruses, infections, and diseases. Because of this, it's important that they keep up with the vaccination and screening schedules developed by their doctors and other medical professionals. Some of the most common vaccines and screenings are listed below.
Annual flu shot: The flu shot is recommended for almost all adults, but especially seniors who already have underlying health conditions such as diabetes or heart disease. You can get the shot at your doctor's office, a local pharmacy, and many other easily accessed locations in your community.
Tdap dose: Designed to immunize you against tetanus, diphtheria, and pertussis, the Tdap vaccine is recommended for those age 64 or younger. If you're over 65, experts recommend taking the vaccine that does not contain the pertussis immunization.
Shingles vaccine: Although relatively new, the shingles vaccine can help lower your risk of contracting this virus by nearly 50% while also minimizing severity if you do contract it. If you're age 60 or older, your doctor will likely recommend this vaccination.
Pneumonia vaccine: As with other illnesses, seniors are at a higher risk of developing pneumonia and, when they do, it has a higher fatality rate than in younger populations. If you're age 65 or older and have been vaccinated against it previously, you can get a one-time shot that updates your immunity.
Type 2 diabetes test: The American Diabetes Association recommends that adults age 45 start taking the fasting blood sugar test every three years. If individuals have a history of diabetes in their family or are overweight, these tests should begin before 45. The fasting blood sugar test requires you to abstain from eating for eight hours before having blood drawn.
Bone density test: Although most people do not have bone density loss issues, it is recommended that women have a scan at age 65 and men should at age 70. If risk factors are present, you should get the test earlier. Some of the risk factors include previously broken bones, rheumatoid arthritis, smoking, low body weight, and use of corticosteroid drugs.
Breast cancer screening: Women aged 45-54 should have annual mammograms, according to the American Cancer Society. These can be spaced out to every two years after the age of 55, and screening should continue at this pace as long as good health is maintained, and a life expectancy of 10 years remains.
Cervical cancer screening: The American Cancer Society recommends that women aged 65 years with a prior history of negative cervical cancer screening results can stop doing the tests. Women who previously had a hysterectomy and do not have a history of cervical intraepithelial neoplasia can also abstain from this test.
Prostate cancer screening: The American College of Physicians recommends that men aged 50-69 take the prostate-specific antigen test to screen for prostate cancer. The group also recommends men over the age of 69 – or those with a life expectancy of less than 10-15 years – avoid the screening test.
Mental Health
Mental health plays a critically important role in the life of senior citizens. Knowing where to turn for help and how to test for potential memory issues can make a difference in this population's emotional and physical well-being.
Mental health counseling: Although aging is a natural process, it's not uncommon for seniors to find it challenging to adjust to this life phase. Whether worrying about health concerns or grieving the loss of others in their golden years, mental health counseling can help seniors process their emotions in healthy and safe ways.
Social support: As spouses pass, adult children move away, and old friends move to care facilities, seniors need to be still able to socialize with others and share what's going on in their lives. Social supports can ensure seniors get the interactions necessary to stay healthy and alert.
Memory exams: Regular cognitive screening – including memory exams – can help detect issues such as Alzheimer's and dementia earlier in seniors. Starting to test early can also provide a baseline for later tests, making it easier to identify memory shifts over time.
Resources for Healthy Aging
Interview with an Expert on Healthy Aging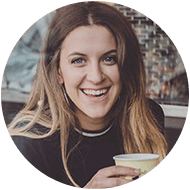 Sarah Johnson formerly served as a registered nurse and is currently the Health Ambassador for Family Assets, a popular eldercare resource that provides seniors and their families with a comprehensive guide to a wide range of eldercare options in their area and hundreds of pages of information related to aging and eldercare issues.
Q: What made you first consider this career area and are you glad you did?
A: I first considered gerontological nursing and eldercare because I have a deep respect for seniors and because, based on U.S. demographics, the Baby Boomer's transition into old age is going to necessitate gerontology specialists now and well into the future.
Q: What advice would you give to students or career changes considering a gerontology profession?
A: I would encourage those who are looking to maximize their impact and see daily results to consider making the switch. Providing care for older patients who need help with daily activities is very rewarding and you can see the quality of life difference you make every single day.
Q: What are some aspects of the job that students may not consider while in school?
A: One thing nursing students may fail to realize is that the future of eldercare is out-patient and will involve a tremendous amount of in-home and remote care as more seniors continue to age in place. This will vary by country, but this is more or less the trend. Nurses looking to maximize their primary care and clinical exposure/experience will have to consider this.
Q: How do you see services for aging populations evolving over time?
A: As I previously mentioned, I think as older adults become more digitally savvy, remote and in-home care become the norm, and healthcare administrators look for ways to minimize the number of people using hospital beds and resources, more eldercare and nursing can and will be done remotely, likely with the help of augmented reality and virtual reality and in patients' homes.
Q: What are your favorite resources (e.g., podcasts, books, social media channels, journals, etc.) for keeping up with changes in the field?
A: I think the International Council of Nurses news page should be bookmarked by all RNs to keep abreast of macro-level policy and philosophical discussions. Keep Going, Student Nurse! is great for keeping you motivated even on the toughest days.