Written By


last updated
09/06/2023
Earning an online doctor of social work (DSW) signals to employers that you're at the top of the field. It also opens up many career opportunities in high-level roles. Because so much hinges on earning this degree, it's important that you find the best one for your interests and needs. Whether you're looking for a program offering the best tuition rates, the most flexibility, or top-tier accreditation, you can rest assured knowing the schools featured in this guide provide all of these important qualities. You can also find detailed information on admission requirements, common classes, licensure requirements, and available jobs. Launch your search by delving into our list of top programs for 2024.
or
About the ranking
X
Base Methodology for EduMed's Best Online College Rankings for the '23-'24 school year.
One: Create list of Eligible Schools and Programs
To be eligible, schools were required to meet the following criteria based on data pulled from The Integrated Postsecondary Education Data System (IPEDS), which was self-reported by the schools themselves.
Institutional accreditation from an organization recognized by the U.S. Department of Education.
At least 1 online component in a program within the ranking-subject area.
Two: Assign Weighting
After creating the list of eligible schools, EduMed data scientists assigned weights and ranked schools based on a mix of metrics, which were all self-reported by the schools themselves to the U.S. Department of Education and IPEDS.
The metrics are listed below in order of most- to least-heavily weighted.
Online Programs – Number of online programs in the relevant subject area.
Online Student % – Number of total students who are enrolled in at least 1 distance-learning course in the relevant subject area.
Tuition – The average in-state tuition for undergraduate students studying full-time, as self-reported by the school.
Academic Counseling – Existence of this service on campus or online.
Career Placement Services – Existence of this service on campus or online.
Student/Faculty Ratio
About Our Data: EduMed's rankings use the latest official data available from The Integrated Postsecondary Education Data System (IPEDS). Most recent data pull: July 2023
#

School Name

Type

Tuition

Online Programs

More Details

School Information

Online Students

Academic Counseling

Career Placement

Students w/Institutional Aid

Median Earnings 10yrs After Entry

Accreditation

1

Simmons University

Boston, MA

Private not-for-profit

$$$$

1

Simmons University's Doctorate of Social Work is a mostly online program that requires incoming students to already have a master's degree in social work from a CSWE-accredited program and have three years' work experience. Most of the classes are online, but because the program follows a cohort model, classes are available synchronously. There are both part-time and full-time tracks available and students can choose to complete one of the following three concentrations: Leadership, Advanced Clinical Practice, and Teaching and Education. All specializations require a capstone project.

Program Highlights:

Doctorate of Social Work

Credits: 48
Length: About 2 years
Cost: $1,200/credit
Mode: Partially online
Accreditation: NECHE

Academic
CounselingYes
Career
PlacementYes
Student/
Faculty Ratio9/1
Online
Student %80%

2

University of Louisville

Louisville, KY

Public

$$

1

The Doctorate of Social Work program offered by the University of Louisville is specifically tailored for current social workers who want an advanced degree to shift into teaching and leadership roles. Therefore, to apply, they must already have a master's degree in social work and three years of post-master's social work experience. Most of the required 14 courses needed to graduate can be completed online, in either synchronous or asynchronous formats. However, students must complete teaching and leadership practicums.

Program Highlights:

Doctor of Social Work

Credits: 44
Length: 8 semesters
Cost: $791/credit
Mode: Partially online
Accreditation: CSWE

Academic
CounselingYes
Career
PlacementYes
Student/
Faculty Ratio13/1
Online
Student %52%

3

The University of Alabama

Tuscaloosa, AL

Public

$$

1

The online Doctor of Social Work program from The University of Alabama balances flexible coursework with experiential learning. For example, most of the classes can be completed online, but students must also visit the Tuscaloosa campus each summer for four to five days. During the first two years of the program, these visits are residencies. During the third year, the visit involves presenting a capstone project. Students must also visit campus for a one-day orientation at the start of the program. There are two tracks to choose from: advanced clinical practice and organizational leadership.

Program Highlights:

Doctor of Social Work

Credits: 45
Length: About 3 years
Cost: $440/credit
Mode: Partially online
Accreditation: SACSCOC

Academic
CounselingYes
Career
PlacementYes
Student/
Faculty Ratio19/1
Online
Student %55%
University of Pennsylvania

The University of Pennsylvania has the distinction of offering the first social work practice doctorate in the nation, a degree the institution recently made available both on campus and online. Designed to support working students, the program allows you to undertake coursework requirements and the dissertation at the same time. This makes it possible to graduate in just three years, all the while maintaining a job.
As part of graduation requirements, you will participate in several short campus immersion programs, but the vast majority of coursework is done via videoconferencing. Students meet together for two hours, two times a week in the evenings. The curriculum, comprising 56 credits, touches on topics such as social construction and social work practice for transforming dialogues, behavioral and cognitive behavioral theories, relational theories and social work practice, and substance abuse interventions. The third and final year focuses solely on dissertation workshops. Admission requirements include a master's degree in social work, two years of post-MSW experience, three letters of reference, application essay, and a written work sample.
Tulane University

Tulane University's School of Social Work offers an online doctorate in social work for those already in the field who want to work towards leadership positions. This 54-credit program takes approximately three years to complete if enrolled full-time. Designed with the working student in mind, you can engage in both synchronous and asynchronous coursework that creates flexibility and camaraderie.
All coursework exists online, but distance learners are required to visit the New Orleans campus to take part in an immersion experience. This allows you to get to know your peers, faculty members, and administrative staff early into your online DSW journey. Some of the classes you'll take include leadership in social work and evidence-informed practice, historic and current policy approaches to social welfare, and quantitative methods and measurement for services outcome research. The department accepts applications in the spring and fall. At this time, it does not require GRE scores.
The University of Tennessee Knoxville

The College of Social Work at the University of Tennessee Knoxville provides a unique online DSW with an emphasis in clinical practice and leadership. Offered as an accelerated option, students can complete all requirements in three years while continuing their normal full-time job. As a professional practice degree, this program helps students who want to apply for advanced clinical practice and practice leadership roles after graduating.
The department makes use of both synchronous and asynchronous lessons to facilitate learning. Some of the classes taught in this 48-credit program include clinical research and applied statistics, individual/group practice with diverse populations in complex systems, and emergent intervention methods for complex populations. Learners finish the degree with a comprehensive capstone comprising a publishable paper. Admission requirements include an accredited MSW, three years of post-MSW clinical practice experience, minimum 3.0 GPA, and GRE scores.
FAQs About Online DSW Programs
If you're going to spend several years working towards a doctor of social work, it's worth it to do your research on the frontend to ensure you pick the best option for you. The next few sections break down the individual components of these programs to help you make an informed decision.
What will I learn in an online DSW program?
Because every online doctor of social work program is different, learning outcomes will differ at each school. This is especially true if you pick a program that offers several specializations. That being said, many should share core tenets, courses, and topics. Some of these include clinical practice, research methods, leadership, and counseling. A few of the key skills you can expect to gain by the time you graduate are highlighted in this section.
Possess a thoughtful and advanced understanding of the history of social work, with emphasis on how the field has evolved and changed over the years.
An awareness of current issues and trends within social work, including additional efforts to effectively reach and serve minority populations and to champion a more diverse social work working population.
The ability to harness the many social work frameworks and methodologies to successfully deliver clinical services across the lifespan.
An appreciation for emerging scholarship and a dedication to lifelong learning that can continually update and inform how you practice.
The ability to harness leadership and managerial skills to oversee social workers and other staff and ensure all legal and ethical guidelines are followed.
Courses in Doctorate-Level Social Work
Financial Management for Social Change
Because so many graduates of online DSW programs take on high-level leadership roles, understanding how to manage finances is critical. This course introduces learners to common fiscal approaches within both for-profit and nonprofit organizational structures and helps them think through common issues.
Typically taught over several semesters, this course helps learners continue to develop and deepen their understanding of theories around behavior, development, personality, and emotions so they can better serve clients. Students look at case studies and consider questions around bias, social constructs, environment, and assumptions.
Family and Couples Therapy
A great option for social workers considering work as marriage and family therapists, this course looks at some of the approaches to providing individual and group counseling to related clients. Students consider several psycho-educational models, case studies, and social norms around relationships.
Learners in this class consider the type of leader they want to be by studying a variety of leadership approaches. They are encouraged to create their own managerial philosophy and approaches to common leadership challenges throughout the semester. Students review several case studies to think through their style.
Specializing when earning your doctorate in social work online
It's no secret that social work is a large, expansive field. Because of this, many colleges and universities offer specializations to help students focus their studies and build knowledge in a particular area of the discipline. The following list isn't comprehensive by any means but can help you start to figure out which specialization is right for you.
This specialization best serves social workers who know they want to ensure the safety of children and help facilitate stronger family units. Coursework emphasizes topics such as growth and development, mental health across the lifespan, and marriage and family therapy. Common jobs include child welfare professional, marriage and family therapist, and child advocate.
The most common and expansive of the specializations, a clinical concentration helps students build traditional skills around diagnosis, treatment plan development, and counseling. Selecting this specialization typically means you want to work directly with clients. Because this specialization is more generalized than some of the others, you can use it in many different subdisciplines.
Social workers who want to work more on the administrative side of things rather than the clinical often gravitate towards this specialization. Common courses include history and philosophy of social welfare, social welfare research methods, social economics, and social work theory. Available jobs include director of government relations, social work policy analyst, and social welfare advocate.
Designed for social workers looking to serve elderly populations, this specialization covers topics such as social work of the aging, geriatric population care, and aging population health. Some of the jobs you may qualify for after graduating include gerontology social worker, end-of-life care professional, and at-home care specialist.
Whether struggling with addictions to alcohol, drugs, or other substances, this specialization can help social workers build the knowledge and skills needed to support this population. Coursework covers theories of personality and addiction, special issues in addiction counseling, and chemical dependency counseling.
Social workers looking to support incarcerated individuals and their families can follow this path, which emphasizes studies in the areas of crime causation, prevention, and intervention; human behavior and social environments; and advanced criminal justice policy. Job titles worth considering include corrections counselor, criminal justice therapist, and victims advocate.
How long does it take to finish an online DSW?
The length of time needed to graduate from an online DSW varies by student and institution. Many degree seekers graduate within three years if enrolled on a full-time basis. If taking a part-time approach, you may need up to five years to finish all requirements. Some schools now offer accelerated paths that can be done in as few as 1.5 – 2 years. Outside of scheduling, other factors affecting the timeline include how long it takes you to complete residency requirements and turn in a capstone project and/or dissertation.
Can I get into an online DSW program?
Admission mandates for online DSW programs are set by individual schools, making it important for you to review the specific requirements of each school under consideration. Some common components of the application process include:
Can I get into an online DSW program?
Admission mandates for online DSW programs are set by individual schools, making it important for you to review the specific requirements of each school under consideration. Some common components of the application process include:
Master's degree in social work from a school accredited by the Council on Social Work Education and/or a regionally accredited institution
Minimum GPA (usually between 2.5-3.0)
Statement of purpose
Curriculum vitae
Academic and professional letters of reference
Work experience
GRE/GMAT scores
Application fee
Some programs may also require applicants to hold an active and unencumbered social work license to start a program. Applicants who come from an unrelated academic background may need to complete several prerequisites.
How much does an online doctorate in social work cost?
The cost of an online doctorate in social work can differ substantially based on factors such as the type of school attended (public vs. private), how long you remain enrolled, whether you previously completed credits, and whether you secured any funding. The list of schools below can provide you with an idea of what to expect, but you should look at the expected tuition and available funding options for each school you consider.

Doctor of Social Work
Total Credits: 71 quarter credits
$975/credit

Doctor of Social Work
Total Credits: 57 credits
$1,358/credit

University of Southern California
Doctor of Social Work
Total Credits: 42 credits
$1,995/credit
Paying for Your Online DSW Program
Doctor of social work online programs can cost nearly six figures without funding, making it very important for students to apply for scholarships, grants, and other types of financial aid before and during the program. If you're not sure about all the funding sources available, we've got you covered.
Securing scholarships and grants is great news as these types of funding do not require repayment so long as you don't breach the terms of aid. Both institutional and programmatic awards exist, as do those provided by governments, professional associations, and grantmaking foundations. Start your search by visiting our social work scholarships page.
After exhausting all financial aid forms that you don't have to repay, governmental student loans can help you bridge the gap between how much you can contribute versus how much you owe. These have fixed interest rates rather than variable, making them a wiser choice than private loans.
Several other funding sources exist at the graduate level. Internships and fellowships often offer some type of hourly wage or stipend that can be applied to your costs. Graduate research/teaching assistantships are also popular for providing tuition remission and a stipend. These programs tend to be highly competitive, so try to apply early. If you qualify for federal work-study, you can work a campus-based job and receive hourly pay.
Learn how to get financial aid for your Doctor of Social Work degree.
Accreditation for the DSW
The online DSW you choose should hold both institutional and programmatic accredited. Institutional accreditation comes in both national and regional forms, with the latter seen as the more desirable due to the rigorous process schools must go through.
When looking at programmatic accreditation, you should find a degree accredited by the Council on Social Work Education. By ensuring any program you pick has both, you can rest assured knowing the school adequately supports and prepares learners while the degree meets specific industry standards. Failing to attend an accredited program can lead to issues transferring credits, receiving licensure, and competing for jobs against candidates from accredited degrees.
What's After Your DSW Online?
After putting in years of work to earn your doctor of social work online, it's important to consider next steps and make a plan based on your professional opportunities. Requirements around licensure and/or certification vary based on the type of job you wish to pursue, as does salary. Read on to learn more.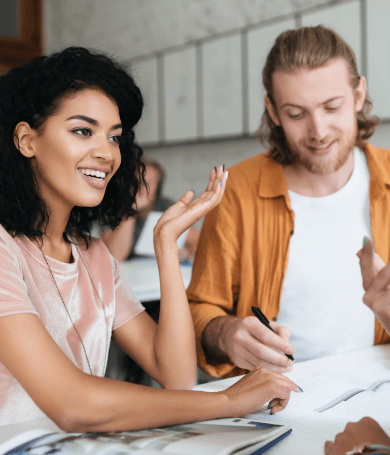 Do I need licensure if I have an online DSW?
All social workers hoping to practice on the clinical side of the field must hold licensure, regardless of where they live. Some states also require nonclinical social workers to seek certification before starting their work. The exception to this rule is social workers functioning in academic and/or research positions.
License requirements vary by state, making it important that you check with the Association of Social Work Boards to learn about the steps specific to your area. While not always required, seeking out specialized social work certification can also help you demonstrate mastery of a niche or advanced social work topic, stand out from job competition, and ask for higher wages.
What can I do with a doctorate in social work?
Graduates of online doctor of social work programs can choose from several different career paths. Some may want to use their advanced knowledge to continue working in the field in a leadership position, either in a clinical or administrative capacity. Some may decide to use their advanced understanding of the field to conduct research and move the discipline forward. Still others may decide they want to help educate the next generation of social workers. These professionals can find meaningful work in colleges and universities across the country. Jobs for social workers are expected to grow in the coming years, making it a great time to enter the field.
How much can I make with an online DSW?
While few people enter the field of social work determined to make large salaries, earning a doctor of social work online can help you earn more than your peers. As the table below demonstrates, jobs can be found in a variety of professional settings depending on your unique interests and career goals.
Going Beyond the DSW
After reading so much about the ins and outs of an online doctor of social work program, your feelings about the degree have likely either been confirmed or you are questioning if a related program may better serve your needs. If the latter is true, know that many similar yet subtly different paths exist that can help you get closer to your goal.
Related Degrees
While DSW online programs typically lead graduates to work in professional, administrative, and/or clinical roles, an online PhD in social work is best suited to students who want to work in research and/or academic positions. These programs usually take five to seven years to complete.
Online PsyD in Counseling Psychology
DSW and PsyD in counseling psychology share much in common and both help students build the skills and knowledge needed to offer therapeutic services to their clients. If you're interested in learning more about the psychological side of things, this could be a great fit. Most online PsyD programs take three years to complete.
An online PhD in counseling makes it possible for graduates to work in professional, academic, or research-based roles. Courses emphasized include counseling assessment and testing, counseling psychology research methods, and group counseling theories. Most programs require between five to seven years of study.
Resources for DSW Students & Professionals