Written By


Meet the Expert

last updated

02/16/2023
The healthcare system can be overwhelming to navigate alone. Patients can struggle with understanding their insurance, scheduling appointments, and communicating clearly with their healthcare providers. It can be even more challenging to navigate medical care while receiving treatment for a chronic disease or illness. If you have an interest in supporting patients by assisting with insurance claims and facilitating patient-provider communication, you might want to consider a career in patient advocacy.
Patient advocates work on behalf of patients. They help with patient communication and provide information to patients, allowing them to make informed decisions about their medical care. While there is no universal path to becoming a patient advocate, many patient advocates come from healthcare associated backgrounds. As a patient advocate, you can expect to work for insurance companies, government agencies, healthcare organizations, or in the private sector.
Step 1: Understand what a Patient Advocate Does
A typical day in the life of a patient advocate can vary depending on what services they provide. Some patient advocates are specialized, such as those that provide nursing advocacy, while others may provide a broad range of services for a healthcare organization to meet the needs of a diverse population of patients. The patient advocate is responsible for helping educate and navigate patients and their families through a challenging healthcare system to ensure they receive the best care based on their specific needs.
To better understand what a patient advocate does, let's look at some common tasks they assist patients with every day:
Healthcare Visit Support
Have you ever gone to a doctor appointment and walked out with more questions than you went in with? You're not alone. Many patients aren't sure what questions to ask or how to communicate their needs. Some patients are looking for support, while others may need assistance with gathering the valuable information that they need to make informed decisions. Patient advocates attend medical appointments with patients or prepare them in advance, so they know what questions to ask and how to get what they need. Think of a patient advocate as a teammate for the patient who may feel overwhelmed or underprepared for medical appointments.
Financial Support
Treatment costs can be difficult to understand and can sometimes vary based on the insurance, length of treatment, and clinical diagnosis. Patient advocates can help with healthcare-related financial services including medical billing, insurance coverage, and finding financial support. They can step in to review medical claims and assist patients with negotiating their medical bills. Patient advocates can explain available payment plan options or help plug patients into financial support programs if they are struggling with medical bills, and they can also review existing medical bills for errors on the patient's behalf.
Insurance Navigation and Support
Insurance coverage can be difficult to understand, and patients facing disease or illness may not have the time or energy to work out the nitty gritty of their insurance coverage. A patient advocate specializes in reviewing health insurance coverage and clarifying covered versus out-of-pocket costs to patients. Patient advocates are also able to review and breakdown copays, deductibles, premiums, and other health-related costs to patients so they are not surprised by unexpected expenses for receiving medical care. Patient advocates can help patients apply for and enroll in a health insurance plan if they do not already have one. Financial departments of healthcare organizations may also use patient advocates when billing insurance providers and mitigating payment disputes with patients.
Healthcare Literacy
Patient advocates provide advice and education to patients and their families to help them understand their diagnosis, their prognosis, their treatment options, and the costs associated with receiving the proper care. According to the National Library of Medicine, 9 out of 10 U.S. adults struggle with health literacy, which can increase their risk of poor outcomes, medication errors, and not receiving preventative services. With so many people struggling to understand the complexities of healthcare, patient advocates are needed more than ever to help explain and intervene on behalf of these patients.
Patient Rights
All patients receiving healthcare are entitled to patient rights. Both federal and local rights are extended to patients but understanding them is rarely easy for the average person. Patient advocates are well-versed in these rights and can help explain them to patients and check to make sure that insurance and healthcare providers are providing care to the patient as outlined by the applicable patient rights. If a concern arises, patient advocates can help identify the care gap and assist the patient with finding legal representation, if necessary.
Step 2: Decide Your Educational Path
There are no formal licenses or degrees that are needed to become a patient advocate, though many employers will want you to have a bachelor's degree in a subject that is relevant to the work. The majority of patient advocates obtain a healthcare-related degree first to best prepare them for the challenges of navigating the complex healthcare system. According to ZipRecruiter, most patient advocates will need at least two years of experience in healthcare, non-profit, or social services work to help them gain the skills necessary for the role. Take a look at some relevant degree options to consider if you're thinking about pursuing a career as a patient advocate:
If you are interested in counseling children, families, individuals, elderly people, or people who have a mental illness, you may want to consider a bachelor's degree in social work. Social work is a growing and in-demand field, with an expected job growth increase of 9% from 2021-2031, which is faster than average. Your social work degree can be completed in a traditional in-person or online program, depending on your learning preferences. Some programs allow students to pursue a specialized area of social work by offering designated classes, such as child welfare or substance abuse. While social work degree programs are unique to each university, you can expect foundational principles of justice, equity, human rights, and ethics to be pillars of the coursework.
Many patient advocates come from nursing backgrounds as both careers are centered on providing patient-centered care. Nursing is an excellent career choice for anyone interested in becoming a patient advocate because it enforces the strong clinical and communication skills that will be necessary when representing patients. Nurses advocate for patients every day both in clinical and hospital settings. If you have an interest in providing holistic care to patients as well as developing strong communication, critical thinking, and ethical principles, you might want to consider a bachelor's degree in nursing.
Health and human services is a broad field made up of dedicated professionals that work to help others. This degree option has a variety of specialties to choose from such as case management, ethics, developmental psychology, social policy, and research. This flexible degree is offered in both in-person and online programs. Because the field is so wide, take the time to explore the specializations before choosing your school and degree program. No matter which health and human services path you choose, you can be assured that choosing a degree in the field can provide you with a wide range of skills you'll find crucial in your role of patient advocate.
Pursuing a bachelor's degree in healthcare management is ideal if you enjoy leadership and have an interest in solving some of healthcare's biggest challenges. This degree is widely valued by professionals both inside and outside of the healthcare industry. While pursuing a degree in healthcare management, you can expect coursework to cover clinical issues, quality improvement, data management, and healthcare law. You will also learn strategies for managing different levels of healthcare organizations and teamwork skills necessary for completing projects. Healthcare management is a sensible degree choice for anyone interested in patient advocacy because students learn leadership skills how healthcare works from the inside out.
Additional Certifications
Though not necessary to work as a patient advocate, there is a certification available for those interested in demonstrating their understanding and expertise in the field. The Patient Advocate Certification Board (PACB) offers an exam twice per year in the spring and fall. There is currently no prior license or certification required to sit for the exam, though the PACB does require proof of a combination of education and experience to be provided when signing up for the test. Once the exam is passed, the person receives the Board-Certified Patient Advocate (BCPA) designation which demonstrates that they have met the minimum standards and requirements for being a professional patient advocate.
Step 3: Acquire the Right Patient Advocacy Skills
While some patient advocacy skills can be taught, it is important to do some introspection and think about the skills you already possess and use regularly. Becoming a patient advocate requires more than just a desire to help others. You must also be willing to take on difficult challenges and demonstrate some specific skills vital to the role.
Interpersonal Skills
Patient advocates must listen and build rapport with their patients if they are to advocate for them. To develop trust and fully understand what the patient's needs are, patient advocates must be able to empathize with the patient's situation. In addition, patient advocates must regularly engage in active listening to make sure they understand all the complexities of a patient's case before implementing recommendations.
Advocacy
Be sure to incorporate debt payoff into your budget every single month. As much as you can, adjusting payment amounts as you advance your career and earn raises. You don't want to be paying off loans forever.
Communication
According to the HIPAA Journal, communication failures in healthcare negatively affect patient outcomes by leading to medical mistakes, health complications, and potential death for patients. Clear, concise communication is critical to a patient's safety in the healthcare system. Patient advocates are responsible for facilitating communication between providers and patients as well as between health insurance entities to ensure the proper care is being provided to the patient.
Negotiation
Patient advocates must be able and willing to argue their patient's case to healthcare providers and insurance companies effectively. Sometimes, this will require skillful negotiation to ensure the patient's best interest is being served. The healthcare system moves slowly at times, and not everyone involved in a patient's care will place the patient's needs first. Patient advocates must be able to navigate the complex entities involved in healthcare and finagle them with finesse to represent the patient's best interest at all times.
Problem Solving
With so many moving parts in healthcare, it is only a matter of time before problems arise. To effectively assist patients with billing disputes, insurance denials, gaining entrance into treatment trials, and potential misunderstandings, the patient advocate must be able to call upon their problem-solving skills. Reconciling these issues of concerns for patients is central to the patient advocate's role.
Time Management
Like any other healthcare profession, patient advocates are busy professionals that will have to juggle many tasks at once. Accompanying patients on their treatment visits, messaging doctors, coordinating appointment times, and reviewing medical bills are just a few examples of tasks a patient advocate may need to complete. Medical processes are sometimes convoluted and can easily absorb a lot of time to work through so being able to appropriately prioritize and delegate tasks is an important patience advocate skill.
Financial Literacy
Healthcare is expensive, and the costs for treatments can be a huge cause for concern for many patients and their families. Patient advocates must be able to answer financial questions patients may have as well as understand insurance coverage requirements. For patients that are struggling financially with medical associated costs it is important for a patient advocate to know and provide information on payment plans and financial assistance options, which can change regularly.
Organization
Part of facilitating clear communication and efficient time management is remaining organized. Patient advocates will simultaneously represent multiple patients. To avoid mix ups or any breach of patient confidentiality, it is important to keep all records separated and neatly organized. As a patient advocate, it's vital to be mentally organized and focused, as patients will have complex needs that will require full attention.
Multilingual
While not required to be an effective patient advocate, being multilingual is a valuable patient advocate skill. Everyone will require healthcare services at some point in their lives, and those with cultural and linguistic barriers have additional struggles navigating an already complex U.S. healthcare system. Someone who is familiar with the healthcare system and able to communicate in more than one language is a valuable team member to both patients and employers. As the nation becomes increasingly diverse, the need for multilingual patient advocates will only continue to grow.
Step 4: Gut Check – Ask Yourself These Questions
Besides developing and possessing the skills needed to be a patient advocate, you need to think about the kind of person you are and how you would do dealing with the needs of patients every day. Here are some important questions to consider to help you decide if a career in patient advocacy is the right fit for you.
Q. Do I already possess some of the skills necessary to become a patient advocate?
A: While some skills can be taught or learned while obtaining experience, many of the skills necessary to be a successful patient advocate are ones you should already be using every day, such as problem solving, negotiation, and communication. Taking some time to do some self-reflection of how the skills relevant to a patient advocate align with your current abilities and personality is important and should not be underestimated. If you already possess these skills, you are off to a great start.
Q. What type of patient advocacy am I most interested in?
A: Patient advocacy is such a compelling career because of the array of services that advocates provide to patients. There are many patients in need of assistance, so finding your niche will come as you gain more experience in healthcare. Patient advocates serve vulnerable populations of all ages and across a wide array of demographics. If you have a specific area of interest, it's important to gain as much experience as possible. You may choose to work with hospice, geriatric, cancer, or pediatric patients, and more, but give yourself the opportunity to explore a few different areas.
Q. What degree am I most interested in that will allow me to become a patient advocate?
A: There is no clear linear path to becoming a patient advocate like there is, for example, a teacher. Choosing a degree path that aligns with your interest and goals is important for long term success in any career. Patient advocates benefit from working in the healthcare industry to gain experience and insight that is useful when advocating for patients. Experience working in a patient-centered role is also beneficial.
Q. How can I mentally prepare myself to become a patient advocate?
A: Taking time for rest and relaxation is important to allow your mind and body time to unwind and recover. It is common for patient advocates, and healthcare workers, to become numb to patient suffering and problems after being overly-empathic for a long period of time. This phenomenon is known as compassion fatigue. The best way to prevent compassion fatigue is by prioritizing self-care, developing a routine, and surrounding yourself with a tribe of people who can relate.
Q. Am I prepared to deal with challenging situations that might come up as a patient advocate?
A: There is no shortage of dilemmas and difficult scenarios when working as a patient advocate. It is important to recognize that facing challenges head-on will be a regular part of the job. For example, it would not be unlikely for a patient advocate to have to resolve conflicts between the patient and their family, deal with emergency situations with two clients at once, or face ethical dilemmas. This is where developing skills by gaining experience in the healthcare industry is so important. You must be confident and firm in your moral principles and prioritize care based on acuity and needs of your patients.
Q. Am I good at building and maintaining professional relationships?
A: Patient advocacy hinges on this simple skill. Gaining trust of your patients and other healthcare professionals working in the system you are navigating is key. It takes finesse and confident social skills to build and maintain relationships with both patients and providers. Like any relationship, you must invest into it to get anything out.
Resources for Aspiring Patient Advocates
While healthcare becomes increasingly complex and the aging population continues to grow, the need for patient advocates is expected to increase. In fact, the job outlook for patient advocates has an estimated growth rate of 12% from 2021-2031. Explore these additional resources to learn more about the value and need for patient advocates.
Interview With a Patient Advocate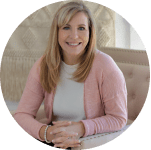 Karen Balerna RN, BSN is the Founder and Clinical Director of the private advocacy firm, Nurse Advocate Partners. She is a Board-certified Patient Advocate (BCPA) and received a Dementia Specialist Certificate from The University of South Carolina Arnold School of Public Health.

Q1: What type of experience or volunteer work should a college student begin now to help them prepare for becoming a Patient Advocate?
A: I personally believe that a patient advocate should be someone in the medical field. I only hire registered nurses because I feel that a good patient advocate needs to have the medical knowledge to explain to the client what the doctor is saying and needs to have the experience to know what questions to ask. They also need to know how the medical system works and feel comfortable questioning a doctor or other medical professional from time to time. I think obtaining a good knowledge of dementia is important since many of our clients have some sort of cognitive impairment. Knowing the difference between normal aging and dementia or other causes of cognitive impairment can be very beneficial.
Q2: What type of employers hire Patient Advocates?
A: Hospitals and insurance companies hire patient advocates to handle disputes or complaints. Since these advocates work for the hospital or insurance companies, their loyalty is ultimately with the company they work for and not the patient. Private patient advocate companies hire advocates to work with clients. Since they work for the client, they have the client's best interest at heart.
Q3: How do medical providers and professionals generally react to Patient Advocates?
A: When I first became a patient advocate, most doctors didn't quite understand my role. Once they really saw what we do and understood how it helps them, they say they wish everyone came to the office with a Nurse Advocate. We have a complete and accurate medication list with pictures of what each medication looks like and when to take each medication. We bring an up to date past medical history, lists of specialists that they see and recent test results. It used to be that people saw doctors in the same hospital system but that's not always the case anymore. The different hospital computer systems don't talk to each other so your doctor may not have access to some of your test results which could lead to repeat tests. I think doctors find some comfort in knowing there is someone there to reinforce what the plan is once the patient leaves their office.
Q4: What tips do you have for handling patients that are frustrated with their care or treatment plan?
A: I think it's very important for a nurse advocate to have a calm, kind demeanor. Many times patients can read your emotions and take them upon themselves. Our goal when working with clients is to educate them on what their options are and let them make the decision that is best for them. This allows the patient to have some control over a situation that feels out of control to them. Sometimes just providing education can relieve some of the frustration that the patient is feeling. Also, getting a second opinion can help them feel more comfortable that they are on the correct path.
Q5: What is the best way you have found to maintain clear communication with patients?
A: Communication is very important as a patient advocate. You really need to pay attention to both verbal and nonverbal cues of what the patient might be thinking or to make sure that they understand what they are being told. Then asking the right questions to figure out what needs to be clarified. Patients have about 15 minutes with their doctor and many physicians talk very fast. It takes time for seniors to comprehend what they are being told. We are around to help answer questions they may have after the appointment is over.
Q6: What do you think is the most important value or skill a patient advocate can have to best support their patients?
A: We touched on this a little bit but I really feel that having a calm, confident personality is very important to being a good patient advocate. The healthcare system can be so complex and many people with medical issues feel like they are losing control of their situation. It's important for us to remain calm and help them feel like they do have control. You also need to have confidence so that they trust you. It can sometimes take some time to build that trust in the relationship. This is why we have one primary nurse with each client so that they get to know each other and the nurse can pick up on subtle changes in their client, to catch issues early.
Q7: How do you maintain your objectivity between advocating for patients and your employer?
A: With private patient advocacy, although you work for a private company, your ultimate loyalty is to the client. The client ultimately decides how involved we are in their care. We are honest with our clients so if there's an appointment that we don't think we need to go to, such as a podiatry appointment where they are getting their toe nails cut, we tell them it's not necessary for us to accompany them unless they want us to. However, if they have an appointment that they don't want us to go to with them, that we think is important for us to be there, we will communicate that and the rationale behind why we think it would benefit them to have us there. Ultimately, it's their decision but we give them the information needed to make that informed decision.