Written By


last updated

03/28/2023
It may seem strange to work in healthcare and not commute to a hospital or a clinic. It may seem stranger still to have a career in healthcare and not work face-to-face with anyone at all. Remote careers in healthcare, called telehealth, are fast becoming commonplace among industry professionals who don't provide direct medical care to patients. Between 2016 and 2017, telehealth careers grew 53%, outpacing growth in traditional care settings and opening doors for people who may not have been able to work in healthcare otherwise. Whether you're new to the field or looking to transition to a more flexible position, read how telehealth could be the right move for you.
Find the Remote Medical Career for You
What does it mean to work remotely? Definitions may vary, but in general, remote work means performing a majority of your tasks away from a designated office. Depending on the career, this can include email, data entry, phone calls, Skype sessions, and other ways of communicating or sending information to patients, peers, and supervisors. Remote work may sound easier, but those who excel have discipline, focus, and strong time management skills.
Who Turns to Telehealth?
Anyone with the right tools can work remotely. Yet for some, it's either a necessity due to circumstances or an option that allows them to take care of responsibilities elsewhere. Here's who tends to turn to telehealth more often than others and why.
Parents:
Parents with small children often find remote work fits with their lifestyle as it allows them to stay home with their kids yet still earn a steady income.
Persons with disabilities:
Remote jobs especially appeal to individuals with physical disabilities, who may find it challenging to navigate traditional office/hospital settings on a daily basis.
Rural workers:
Individuals living far away from large cities with ample employment opportunities can find meaningful work and substantial pay in the telehealth field without uprooting their lives.
Grad students:
Students often lack the time or structured schedule needed to travel to an office and maintain regular hours, but remote positions allow them to work as time permits from any location with a strong Wi-Fi connection.
Small business owners:
Especially in the early days of starting their businesses, entrepreneurs may need to supplement earnings without veering off their professional path by taking an office job.
Career changers:
Before making the big leap into a different industry, some career changers may want to test the professional waters. These roles allow them to do so without leaving their current position.
Semi-retired individuals:
Showing up to a workplace at 8:00 a.m. each day may not sound appealing, but neither does completely retiring. Telehealth positions can allow these professionals to gradually transition out of work.
Quiz: Remote Healthcare Jobs Where You Can Excel
Any of those sound like you? Even if they don't, a career in telehealth can still be advantageous. See which remote healthcare career could be up your alley.
Do you want to work with patients?
Do you want to coordinate people, processes, or information?
Do you want to write, transcribe, or enter data?
Do you want to impact the health and wellness of others directly?
Do you want to work as part of a team?
Emerging Medical Careers You Can Work from Home
More and more healthcare careers are turning to virtual consultation and telehealth services. While administrative positions (or administrative tasks) may be the fastest-growing, even patient-first careers are moving away from an office setting. Let's take a look at some of the specific telehealth career opportunities on the rise.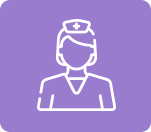 Medical Assistant
Job description
Medical assistants support other hospital staff in both clinical and administrative tasks. Responsibilities often include answering incoming calls, taking patient histories, filing medical records, handling insurance claims, and scheduling appointments.

Positions available
Health Advisor, Virtual Medical Assistant, Medical Support Assistant

The remote difference
Rather than liaising with doctors, nurses, patients, and insurance reimbursement departments in person, remote medical assistants complete all these tasks through telephone calls, emails, and internal messaging systems. Roles exist for part- and full-time contracts and pay varies based on experience and industry, but typically mirrors in-person positions. Because these roles transition so easily to telehealth, it stands to reason that more remote jobs will become available. The Bureau of Labor Statistics projects roles will grow by 29% between 2016-2026.

Transitioning remote
In addition to searching for virtual medical assistant roles via online job boards, transitioning professionals can also reach out to hospitals and clinics in their area to find roles that fit their qualifications and lifestyle needs.

Education and license requirements
Medical assistants typically possess a postsecondary certificate and/or an associate degree. Most states do not require licensure but prefer those with certifications.

Considering a medical assistant career? Learn about medical assistant online school, where you can get your professional certification remotely, as well.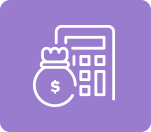 Medical Coder & Biller
Job description
These professionals use a complex coding system to record and update patient records. They may also handle billing responsibilities, including processing insurance claims.

Positions available
Medical Biller, Medical Coder, Health Claims Specialist, Health Information Technician
The remote difference
Given the administrative nature of these positions, most transfer seamlessly to remote work. Medical billers and coders will naturally interact with doctors through email and phone calls, but communications with insurance companies are typically conducted this way regardless of where the medical biller workers.
Transitioning remote
Transitioning to a remote position in this profession is relatively easy given that most of the work is completed over the computer or telephone even for in-person roles. If already working in one of these roles, consider asking your current employer about the prospects of moving the job to a remote setting.
Education and license requirements
Most roles require a postsecondary certificate or associate degree alongside professional certification. Medical billing and coding programs can be taken online, as well.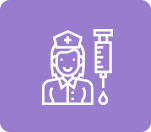 Virtual Nursing
Job description
Nurses provide patient care under the supervision of doctors or high-ranking nurses (e.g., nurse practitioners). They coordinate care, record medical histories, educate patients on their conditions and how to manage them, and provide follow-up care.

Positions available
Triage Nurse, Virtual Nurse, Nurse Educator, Case Manager, Call Center Nurse, Nurse Writer
The remote difference
While remote nurses cannot physically examine patients or administer medications, there are plenty of tasks that can be done remotely. Some nurses may run triage via telephone, helping patients assess their symptoms and make an educated decision about what to do next. Others may manage or educate other nurses through digital workflow and training platforms. Plenty of roles exist but you may need to think slightly outside the box to find the right position.
Transitioning remote
Taking your job from hospital to home can be done, but your current employer may not see the possibilities at first. Try to collect examples of work-from-home options and speak to supervisors about the value of you filling these types of roles. If they seem disinterested, plenty of roles can be found via job search boards. And because you'll be working remotely, you don't need to confine your pursuits to local employers.
Education and license requirements
Education requirements depend on the type of nurse you want to become. Registered nurses usually hold associate or bachelor's degrees, while nurse practitioners must complete advanced education. This is also usually true of nurse educators. Regardless of title, all states require nurses to maintain licensure. If remote nursing sounds like an option for you, nursing schools and programs online may be, too.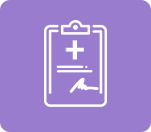 Medical Transcriptionist
Job description
These professionals support doctors by typing up voice recordings regarding examination notes, reports on operations, patient histories, and other pertinent information. They translate medical jargon and abbreviations, check for errors, and submit transcribed documents for approval.

Positions available
Medical Transcriptionist, Administrative Assistant
The remote difference
Rather than receiving audio recordings from a doctor while in person, physicians and other medical professionals send these via email for transcription. Once completed, they are emailed back to the doctor for approval. Positions exist for freelance, part-time, and full-time workers.
Transitioning remote
Plenty of remote roles exist for medical transcriptionists, making it a rather easy transition to working from home. Ask your current employers about options but also seek out roles via online job sites such as Indeed or ZipRecruiter.
Education and license requirements
Education requirements typically include a postsecondary certificate or associate degree. Certification is optional, but some employers prefer to hire employees with this qualification.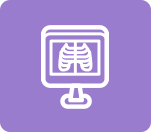 Radiologists & Radiology Techs
Job description
Traditionally, radiologists and radiology techs produce medical images using processes such as positron emission tomography, X-rays, magnetic resonance imagine, and computed tomography to help doctors diagnose and treat a wide range of diseases and injuries.

Positions available
Consulting Radiologist, Radiology Coding Specialist, Radiology Transcriptionist
The remote difference
While remote radiologists are unable to physically produce medical images of patients, their skills can be used in other areas of the field. For instance, they may serve as a consulting radiologist, helping those on the ground ascertain whether images meet standards for diagnosing issues. They can also work as billing specialists or transcriptionists to ensure the administrative functions of the clinic are done in a proper and timely manner.
Transitioning remote
If you already work as a radiologist, you likely won't find a job that mirrors your current responsibilities but allows you to work in a remote setting. Instead, look for remote radiology positions that harness transferable and relatable skills.
Education and license requirements
Most individuals hold an associate or bachelor's degree in radiology or MRI technology. Most states require them to maintain licensure. Online radiology tech programs can help students who need training remotely.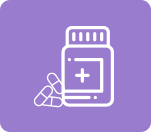 Pharmacists & Pharmacy Techs
Job description
Pharmacists fill prescriptions given to patients by their doctors. To do this safely and effectively, they must possess a comprehensive and exhaustive knowledge of how drugs work, other medicine with which they interact, and potential side effects. They also supervise pharmacy technicians.

Positions available
Medication Therapy Manager, Chronic Disease Manager, Pharmacy Technician, Medication Adherence Technician
The remote difference
The American Pharmacists Association notes that telepharmacy is a growing field whereby pharmacies and pharmacists use telecommunications and other digital communication tools to interact with patients and doctors from a distance. Pharmacists must continue working in a physical location to dispense medicine, but their patients tend to be remote. Pharmacy techs, meanwhile, can work from home to provide support, research, and assistance to their supervisors.
Transitioning remote
Remote jobs for pharmacy techs are quite popular and common, so definitely check with online job sites to find open positions. If you already work as a pharmacy tech, ask about transitioning the job to a work-from-home position.
Education and license requirements
Pharmacists must possess a doctorate degree and maintain licensure; pharmacy technicians usually hold a certificate or associate degree. They may be regulated by the state Board of Pharmacy, but licensure isn't usually required. Although pharmacists need to train on-campus, online pharmacy tech programs can help anyone who needs a flexible education.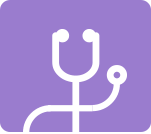 Physician Assistant
Job description
Physician assistants work alongside surgeons and physicians to diagnose and treat patients. While not an M.D., they possess the credentials needed to perform some of the same tasks as doctors – while under their supervision.

Positions available
Physician Assistant, Physician Assistant Manager
The remote difference
While patients come directly to physician assistants working in a traditional clinic setting, telehealth physician assistants typically call their patients to provide a consultation. They check in with clients regularly to ensure a continuum of care, review any urgent health issues, follow-up on necessary prescriptions, and make referrals to specialist physicians as needed.
Transitioning remote
Individuals already working as physician assistants should ask their current employer about the feasibility of transferring their role to a telehealth position. If unavailable – or if currently unemployed – they should review online job postings and reach out to local hospitals and clinics to learn about any available remote positions.
Education and license requirements
Physician assistants must possess a master's degree in physician assistant education. All states require physician assistants to maintain licensure, which requires them to pass the certifying examination provided by the National Commission on Certification of Physician Assistants. Check out online PA programs if you need something flexible.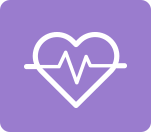 Healthcare Administration
Job description
These professionals coordinate the administrative tasks at a hospital or clinic. They may be responsible for a single wing of a long-term care facility or oversee an entire hospital. They set goals, recruit and train staff, create schedules, monitor budgets, and meet all regulatory requirements.

Positions available
Health Services Manager, Program Director, Medical Facility Director
The remote difference
Like most roles discussed herein, healthcare administrator responsibilities do not inherently require being onsite to be effective. Rather than having in-person meetings with staff, vendors, or clients, remote healthcare administrators simply accomplish their tasks online. They use webinars to provide staff training, manage budgets and departmental goals through digital documents and teleconferencing, and report to the board via written reports and digital videos.
Transitioning remote
Individuals already working as healthcare administrators may be able to transition their job to remote – at least partially. Even if your department isn't yet ready, check with other departments at your place of work. You can also review online job boards and check in with professional associations for health services managers to learn about opportunities.
Education and license requirements
These professionals must possess, at minimum, a bachelor's degree. If you want to work as a nursing home administrator, you must hold licensure. Students who are interested in studying remotely can earn an online healthcare administration degree from one of many accredited universities.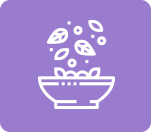 Nutritionist
Job description
Nutritionists help their clients handle a wide variety of issues related to food and diet. Some may work with patients facing issues with allergies or gastrointestinal issues; others may decide to focus on helping those with eating disorders overcome issues related to bulimia or anorexia nervosa. Still others help clients find and maintain healthy weights to combat other health-related problems.

Positions available
Registered Dietician, Registered Nutritionist, Eating Disorder Specialist
The remote difference
Job responsibilities vary little between in-person and remote jobs. Rather than seeing clients in an office setting, they simply speak via phone calls or teleconferencing software. They may also recommend the client see other types of health professionals, depending on the issue at hand.
Transitioning remote
Given that many nutritionists and dieticians work for themselves already, transitioning to a remote job could be quite easy. If you already have a portfolio of clients, speak with each to let them know how things will (and won't) change. Consider creating a website and setting up social media platforms to draw new clients, and look for freelance/work-from-home positions on online job boards.
Education and license requirements
Nutritionists must possess, at minimum, a bachelor's degree in dietetics, nutrition, or a related topic. Many states also require these professionals to maintain licensure to practice.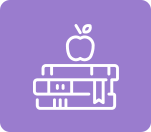 Medical Writer
Job description
Medical writers use both their knowledge of medicine and therapeutic treatments alongside a nuanced understanding of the English language to write studies, research reports, and develop other scientific documents for the medical community. They work to make complicated studies more accessible without losing any of the nuanced findings.

Positions available
Medical Writer, Medical Editor, Medical Content Manager
The remote difference
While many medical writers may have maintained an office at a scientific publisher, university press, or journal, much of this work is already done online. Writers may need to travel occasionally to review findings and observe demonstrations, but transferring to remote work should come more naturally for them than others in this industry.
Transitioning remote
If already working for a company that publishes medical writings, ask about transferring your work to a remote setting. If the company is unsure, suggest a trial period to see how the process goes. If the company seems unwilling, check out one of the myriad remote medical writer jobs available. Connect with the American Medical Writers Association to learn about networking opportunities.
Education and license requirements
The majority of medical writers possess a bachelor's or master's in English writing or journalism. They may minor in a scientific topic, complete a certification, or join professional associations to build their knowledge of medical writing.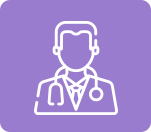 Medical Review Specialist
Job description
Medical reviewers concern themselves with accuracy. They look over medical documents, insurance billing requests, and patient records to ensure all the details conveyed within are precise and correct.

Positions available
Medical Reviewer, Medical Review Specialist, Medical Review Editor
The remote difference
Given that many hospital and clinics have transferred their documentation and billing to online databases – or at least are in the process of doing so – working remotely as a medical reviewer doesn't have to look particularly different than doing the job in a traditional office setting.
Transitioning remote
As with most positions, transitioning to a work-from-home role usually takes two paths: either asking your current employer about moving the role to remote work or checking with local or national medical facilities to learn about currently open positions.
Education and license requirements
Most positions call for an associate or bachelor's degree in health information/informatics. Certification is also available, though not always required.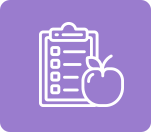 Healthcare Information Specialist
Job description
Healthcare information specialist job responsibilities tend to sit at the intersection of medical coding and reviewing. These professionals use classification and coding systems to manage and categorize patient and medical data. This information may be used to inform future patient treatment or handle insurance reimbursement.

Positions available
Health Information Specialist, Health Informatics Manager, Chief Informatics Officer
The remote difference
Similar to roles for billing specialists and reviewers, conducting these jobs remotely has become much easier in recent years thanks to the rapid digitization of patient records and insurance forms. Whereas you may have needed to review paper files in years past – thus requiring you to work in an office – these mandates are falling by the wayside in modern times.
Transitioning remote
Translating this job to a remote position should be fairly easy given that most hospitals and clinics keep digital records. You may still need to visit an office occasionally for data reviews or training on new methods, but even these steps can be completed online.
Education and license requirements
Most positions require a bachelor's degree in health information or health informatics. Certificates do exist, but usually are not required. If remote education sounds like a good fit for you, consider accredited online degrees in health informatics.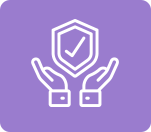 Insurance Representative
Job description
Insurance representatives can find meaningful work both in medical facilities and for insurance companies. The nature of the work depends on their employer, but most spend their days processing claims, answering questions, liaising with hospitals/insurance agencies, and addressing customer complaints.
Positions available
Insurance Claims Representative, Insurance Customer Service Specialist
The remote difference
Once relegated to the office and dependent on paper files, today's insurance representatives can complete the vast majority of their work using email and telephones. They can access online databases filled with patient and hospital data, use internal databases to seek answers to customer questions, and file claims and reimbursements electronically.
Transitioning remote
Many hospitals and insurance companies already offer thousands of remote insurance representative roles. If you don't already work in the field, consider reading up on some of the open positions. If you do, talk to your supervisor about making it possible for you do to your work from home.
Education and license requirements
Most insurance representatives possess associate or bachelor's degrees in business, finance, or economics.

Where to Find Remote Healthcare Jobs
Remote healthcare jobs can be found just about anywhere, but you may need to think outside the box initially to find the type of role you want to fill. If already working for a hospital or clinic, speak to your supervisor or department head to see if remote work can be negotiated. If they seem unsure, suggest a trial period to ensure that both you and your employer are satisfied with the new setup. If unemployed or working in an unrelated industry, consider reaching out to local healthcare facilities to see if they offer remote work or are open to transitioning currently open positions to telehealth roles.
You can also review online job search websites. This will open your field of availability nationwide rather than only your region.
Remote-Friendly Companies Hiring Medical Professionals Today
Working from home – especially when it's your first time trying it out – can be made or broken by your employer. Finding a company that gels with your professional goals, work-life balance desires, and compensation needs can take some time but is more than worth it in the end. To begin, make a list of your top needs in a prospective employer to guide your search. We vetted some of the top medical and healthcare employers in the industry that offer flexible positions to help get your search started. These employers are leading the charge in remote healthcare work.
Helpful Remote Job Search Resources
Finding a new job can be stressful, but it doesn't have to be. Plenty of job search engines exist online to help take out some of the research components and instead let you focus on learning more about available jobs and the companies offering them. Check out some of the top job search resources available today.

FlexJobs
This website provides listings of freelance, remote, and alternatively scheduled jobs in every industry imaginable.

GlassDoor
Aside from posting remote jobs, GlassDoor also allows you to read employee reviews about companies before applying.

Indeed
Indeed hosts millions of jobs on its server and allows you to easily apply from the website via a standardized form.

ZipRecruiter
ZipRecruiter is a unique option in that companies reach out to you rather than vice versa, creating a less stressful job search.

LinkedIn
After finding a promising job or company, you can read more about their work and visit the profiles of current and/or former employees to get a better sense of culture.

Enzyme
Enzyme Health focuses exclusively on telehealth jobs, helping to weed out unrelated roles during your job search.
Want more information about allied health professions? Read EduMed's career explorer guide.
Common Challenges of Working from Home & Their Solutions
While working from home offers endless benefits when it's the right fit, this type of employment also presents unique challenges that you won't necessarily encounter in a traditional setting. Working from home takes a special skillset and a dedication to finding innovative solutions to problems not experienced in previous jobs.
| Challenge | Solution |
| --- | --- |
| Overworking | Given that you aren't required to visit an office daily, it can sometimes feel difficult to set boundaries around work and home life which can lead to overworking. If you feel this start to happen, create structure for yourself by starting and finishing your job at the same time each day. Leftover work can wait until the following day. |
| Communication | In the absence of face-to-face meetings, communication with colleagues and supervisors must transition. If you find that communication is lacking, try setting up a daily or weekly phone call to stay in touch and create an agenda for topics that need attention. |
| Staying Focused/Avoiding Distractions | Whether walking your dog, unloading the dishwasher, or catching up on the latest episode of your favorite TV show, it's easy to get distracted when your home doubles as your office. Consider setting up a separate space, void of distractions, to stay focused. |
| Lack of Positive Reinforcement | When working in a traditional office setting, you naturally communicate with superiors more often, which can lead to frequent positive reinforcement. This can feel lacking in remote jobs. Consider asking for quarterly or annual job reviews to help stay motivated. |
| Career Advancement | When supervisors can physically see you working diligently, it can feel easier to ask for a raise or promotion. In the absence of this, keep a log of all your accomplishments that you can present whenever having a job review and demonstrate your value. |
| Isolation | When you work in an office, you naturally see your colleagues throughout the day. Working from home can feel isolating given that you're usually alone. Remedies for this include joining a professional association, taking part in networking events, and finding relevant MeetUp groups. |
| Connectivity Problems | Just because your Wi-Fi goes down doesn't mean you can slack off work for the day, unfortunately. Working remotely means that you take responsibility for any tech issues. Consider moving your work to a local coffee shop or co-working space until the issue is resolved. |
| Feeling Like a Professional | If you work in your pajamas or athletic gear while at home, it's easy to feel like you've lost some of your professional edge. If you find this affects your drive and feelings of self-confidence, consider adopting a work uniform that helps you stay feeling like the medical professional that you are. |
Interview: Advice from a Physical Therapist Who Works from Home
Dr. Meredith Castin, PT, DPT is a physical therapist and owner of The Non-Clinical PT, a leading resource for physical, occupational, and speech therapy professionals seeking non-clinical healthcare jobs. She has written numerous articles on telehealth physical therapy and teaches an online course that includes telemedicine as a viable option for therapy professionals seeking hands-off care delivery models.
Can I expect the same pay as a counterpart who works on-site?
In the case of physical therapy, hourly pay is often significantly higher for telehealth roles than in-clinic roles. However, this is generally because telehealth physical therapist roles do not come with benefits like paid time off (PTO) or healthcare.
Is it possible to be successful and have career growth working from home?
It is certainly possible to be successful working from home as a telehealth PT. You can either join an existing company, or you can launch your own telehealth practice from your home. The challenge with running your own practice is you'll be responsible for patient acquisition, which can be tough for any physical therapy clinic without a strong referral source—or at least a staff member with marketing background.
That being said, career growth is possible in either case. If you join an existing company, you can move into roles like program manager or marketing director, and if you run your own teletherapy practice, you can expand to manage other treating clinicians.
What is the biggest challenge(s) and how do you address them?
Physical therapists face two primary challenges with telemedicine. The first one is that Medicare does not currently reimburse physical therapy treatments. While some third-party payers will reimburse PTs for remote care, most follow the lead of Medicare. This makes telemedicine a tough financial model for clinicians to adopt when their existing practices rely on insurance-based payments.
The second challenge for PTs is that many of us are accustomed to relying on our manual therapy skills. In other words, we use our healing hands to help our patients improve. While we also rely on patient education and exercise prescription, the manual therapy trend of the early 2000s still persists in many circles, and it can be challenging to break patients' perceptions of us as glorified massage therapists.
Many patients, and even PT practitioners, shake their heads at the idea of delivering physical therapy remotely, but a skilled clinician can certainly deliver incredible care with high-level clinical reasoning combined with getting patients moving again—so this care delivery model is definitely viable for those who are open-minded!
Do you think remote jobs in healthcare will continue to expand?
Absolutely! I do think telemedicine will skyrocket in the physical therapy world when Medicare reimburses for PT interventions. This likely means that we need to show evidence of similar improvements in patients treated remotely, compared to those treated in-house, in order for that to happen.
What qualities do employers look for in a remote employee?
Employers hiring remote employees like to see self-starters and excellent communicators. They also look for clinicians who stay on top of their documentation and treat effectively and efficiently, without relying too much on manual therapy treatments.
What is your favorite aspect of working from home?
My favorite part about working from home is being able to concentrate. I've always been easily distracted, and working in my home office means fewer opportunities for distractions!
What is the most advantageous part of remote work?
There is no greater luxury than being able to work in your pajamas…or, in the case of a telemedicine practitioner, a button-up shirt and pajama bottoms! 🙂