Written By
Shannon Lee
Expert Contributor

last updated

11/23/2020
The healthcare system in the United States continues to grow, with more and more people using medical services. But the United States is also becoming more diverse, with a larger percentage of the population first or second generation immigrants. This means medical professionals will see more patients that speak other languages and have different cultures.
To handle this increased diversity, healthcare providers can take steps to improve their cultural competence. Cultural competence applies cultural sensitivity, awareness, and knowledge in a systematic way through the use of policies, rules, or procedures. One of the best ways to improve cultural competence is to learn a second language. It can also maximize a healthcare worker's opportunities for both short- and long-term career advancement.
The point of this guide is to give a detailed rundown of what learning a second language entails, and what it can mean for a medical professional today.
Knowing a Second Language: Putting Your Skill to Use
There are many healthcare careers where patient interaction is critical. Communicating with a patient and understanding his or her needs can be the difference between successful care and a major medical challenge. The following list outlines some of today's most popular patient-facing careers and how fluency in a second language can shape the quality of care and help you move up the ladder.
Dental Assistant
Dental assistants support dentists by completing administrative tasks and clinical tasks, such as sterilizing tools and instruments, completing x-ray and laboratory job tasks, and preparing patients for procedures. They might have further duties, depending upon what the state allows them to do.
How being bilingual enhances this career
Most of the time, dental assistants spend far more time with patients than dentists do. This means greater opportunity to ask or answer dental-related questions a patient might have. Being able to speak in the patient's native language can make the patient not only feel more comfortable in discussing dental issues, but may be able to more effectively communicate their concerns and questions.
Dental assistant degrees and programs
Enroll in a dental assisting diploma, certificate, or associate degree program.
Complete the dental assisting program requirements, which usually take less than two years to finish.
If necessary, obtain the licensing, registration, or certification to practice as a dental assistant in a particular state.
Find out more about campus and online dental assistant degrees and programs.
Medical Assistant
Medical assistants can perform both front office and back office tasks. This includes providing administrative support like making appointments, filing, or answering the telephone. It can also include completing basic clinical tasks, such as gathering patient medical history information and measuring basic vital signs.
How being bilingual enhances this career
Medical assistants are among the providers who can benefit most from becoming bilingual, since the vast majority of medical assistants communicate directly with patients. For example, when gathering patient history and measuring vital signs, having the ability to speak in the patient's native language can be mean the difference between getting a one or two word answer and getting a detailed answer that more accurately reflects the patient's condition.
Medical assistant degrees and programs
Apply and enroll in a medical assistant college program, usually resulting in a diploma, certificate, or associate degree.
Complete the classroom and laboratory curriculum requirements.
After graduating, study and pass a certification exam to become certified.
Learn more about medical assisting programs online.
Registered Nursing
Registered nurses form the backbone of any healthcare organization. Their duties typically include documenting a patient's medical history and condition, administering medicine, analyzing patient information, and instructing patients on how to care for themselves and manage their health.
How being bilingual enhances this career
Registered nurses spend far more time interacting with patients than doctors do. This gives them ample opportunity to not only establish a rapport with the patient to gain trust, but also communicate with them directly concerning their medical care. Being bilingual is particularly helpful when trying to teach patients and their families about managing their health.
Registered nursing degrees and programs
Enroll in a registered nursing program, either at the associate or bachelor's degree level.
Finish both classroom and clinical education requirements.
Before graduation, begin preparing for the national exam, NCLEX-RN.
Take and pass the NCLEX-RN to become a registered nurse.
Check out our registered nursing online programs.
Pharmacy Tech
Pharmacy technicians are commonly found in consumer pharmacies and spend most of their time processing prescription medication orders, handing patient information, and filling prescriptions.
How being bilingual enhances this career
Having the ability to speak a second language takes on special importance because pharmacy technicians interact with patients in environments that are outside the hospital or other healthcare facility. This means the opportunity to have a family member or professional translator nearby is less likely. The pharmacy technician may be the patient's only contact who can explain in the patient's native language how a medication works and answer any questions they might have.
Pharmacy tech degrees and programs
Earn a high school degree and obtain on-the-job training.
Alternatively, attend a pharmacy tech vocational program that usually results in a certificate in less than a year.
Finish both the classroom and clinical academic requirements.
Take and pass a pharmacy tech certification exam.
Find out what it takes to complete a pharmacy technician program online.
Physical Therapy
Physical therapists assess patients' physical conditions and limitations, then develop a plan involving exercises and other physical activities to improve that physical condition, such as allowing greater mobility with less pain. Physical therapy assistants assist physical therapists by providing hands-on assistance to patients who are trying to complete their physical therapy regimens.
How being bilingual enhances this career
Physical therapists and their assistants review a patient's medical history to help develop a therapy plan. But they also spend time observing the patient and communicating with them directly. Speaking the patient's native language can facilitate this diagnosis and assessment process.
Physical therapy and PT assistant degrees and programs
Physical therapist:
Earn a bachelor's degree in a pre-med or related field.
Enroll in a Doctor of Physical Therapy program, which often takes three years to finish.
Complete the clinical and classroom work.
After graduating, take and pass the National Physical Therapy Examination exam to become licensed.
Physical therapist assistant:
Enroll in a physical therapist assistant program, often found at the associate level.
Finish the requisite work, including classroom and hands-on requirements.
After graduating, take and pass the National Physical Therapy Exam for physical therapist assistants.
Learn more about physical therapy assistant programs online.
Physician Assistant
Physician assistants are medical professionals that assess, treat, and diagnose patients. While not a doctor or a nurse, a physician assistant may complete tasks that doctors and nurses often do, such as examine patients, prescribe medicine, provide direct treatment to a patient, and educate patients about maintaining their health.
How being bilingual enhances this career
Physician assistants are like a hybrid between a doctor and a nurse. They not only have the extensive direct contact with patients, but they also have the authority and expertise to diagnose and treat them. So the better they can communicate with the patient, the more effective medical treatment they can offer.
Physician assistant degrees and programs
Complete a bachelor's degree in a pre-med, allied health, medical, or science major.
Gain real-world patient care experience.
Enroll in a physician assistant master's degree program.
Complete the curriculum requirements, which typically take two years to complete and include supervised practical training in addition to classroom instruction.
Take and pass the Physician Assistant National Certifying Examination.
Discover more about physician assistant programs online.
Public Health Educator
Public health educators teach the general public about habits and strategies that can lead to better health and reduce illness. They can also develop public health programs and serve as a liaison between the average person and other healthcare professionals.
How being bilingual enhances this career
Because public health educators work directly with people in the community, they need to communicate effectively with them. Many underserved communities will include families where English is not their first language. Having the option to speak to them in their native language can vastly increase a public health educator's ability to teach.
Public health degrees and programs
Enroll in a bachelor's degree program in public health or a health education program.
If necessary, complete a health educator program at the master's level.
Depending on where you want to work after graduation, you may need to pass an exam to earn the Certified Health Education Specialist credential.
Find out what it takes to complete a public health degree program online.
5 Most In-Demand Languages in Healthcare
Having the ability to speak another language is always a good thing. But for someone looking to learn, not all second languages are equal, at least in terms of practical use. Let's look at some of the more common ones you'll face in a healthcare setting, as well as a few of the best ways to begin learning.
Spanish
Spanish is one of the most widely spoken languages, with almost 500 million native speakers. It's not necessarily the number of speakers that makes Spanish so important, but the vast number of countries around the world where Spanish is the official or primary language.
Someone who speaks native Spanish could be from Spain, but also an extensive number of countries across North and South America. Some of these countries include:
Mexico
Cuba
Dominican Republic
Panama
Guatemala
El Salvador
Ecuador
Venezuela
Why is this language important in healthcare?
Spanish is one of the most popular non-English languages in the United States. According to the U.S. Census Bureau, more than 41 million people in the United States over the age of five speak Spanish at home. With such a high number of Spanish speakers in the United States, there is an increased opportunity for a healthcare worker to come across someone who is a native Spanish speaker.
Where is it in particular demand in the U.S.?
A medical worker is most likely going to come across a patient who primarily speaks Spanish in parts of the country where individuals have come from (or trace their heritage to) countries where Spanish is widely spoken. This particularly includes border states like California, Arizona, New Mexico, Texas, and Florida.
Chinese
Chinese refers to a group of languages; two of the most common include Mandarin and Yue (which includes Cantonese). It's primarily spoken as a native language in China, as well as Taiwan and Singapore (one of the four official languages there).
Why is this language important in healthcare?
Many Chinese immigrants and their children live in the United States. The U.S. Census Bureau reports that almost three million people over the age of five speak Chinese in the home. While many second generation Chinese will probably be fluent in English, their parents or older relatives may not be.
Where is it in particular demand in the U.S.?
There are large populations of Chinese across the U.S., but the highest numbers and concentrations are in the New York/New Jersey metropolitan area, Los Angeles and the surrounding area, and San Francisco. Other notable populations include the Washington, D.C. and Boston metropolitan areas.
Tagalog
Tagalog is a language commonly and natively spoken in the Philippines. One of the most common varieties of Tagalog is Filipino, the national language of the Philippines. Outside of the Philippines, countries with notable numbers of Tagalog (or Filipino) speakers include the United States, Saudi Arabia, Canada, Japan, and Malaysia.
Why is this language important in healthcare?
Besides the Philippines, the United States contains the highest numbers of Tagalog speakers in the world. Roughly 1.6 million people over the age of five speak Tagalog in the home, according to the U.S. Census Bureau.
Where is it in particular demand in the U.S.?
Most speakers of Tagalog can be found in Southern California, as well as the San Francisco Bay area. Other states with notable Tagalog speaking populations include Texas, Hawaii, Illinois, New Jersey, New York, and Washington State.
Vietnamese
Most speakers of Vietnamese can be found in Vietnam. But there are many non-native speakers in countries like the United States, Laos, Cambodia, France, Germany, Canada, Russia, and Australia.
Why is this language important in healthcare?
After Chinese, Vietnamese is one of the most commonly spoken Asian languages in the United States, with about 1.4 million people over the age of five who speak it in the home, per the U.S. Census Bureau.
Where is it in particular demand in the U.S.?
Many of the Vietnamese-Americans living in the U.S. can be found in and around Los Angeles and San Jose, as well as the Houston metropolitan area in Texas. There is also a good chance a health care worker will come across a patient that speaks Vietnamese in the cities of Philadelphia and Seattle.
Arabic
Arabic encompasses a large group of different dialects. It is among the most common languages spoken in the world. Arabic is predominantly spoken in countries of the Middle East and North Africa, such as Egypt, Iraq, Jordan, Saudi Arabia, Libya, Algeria, Lebanon, and the United Arab Emirates
Why is this language important in healthcare?
The U.S. Census Bureau states that there are a little less than one million people over the age of five who speak Arabic in the home. This makes Arabic among the most commonly spoken languages (other than English) spoken in the United States.
Where is it in particular demand in the U.S.?
Arab speakers live all over the United States, but a healthcare worker is most likely going to encounter a patient who speaks Arabic if the medical care is provided in New York, California, Florida, New Jersey, or Michigan.
Learning a Second Language: Where to Start
Now that the benefits of speaking a second language as a medical worker are clear, how does someone go about learning a new language? There are several options to consider, with some being better suited for a current healthcare student or professional.
Online Courses
Distance learning provides one of the best ways to learn a language. The only question is what online learning format to use. For example, there are MOOCs, offered through places like Coursera, edX, and Udacity. But there's also a more traditional option of just signing up for a foreign language class that's offered through a college or university.
You can learn a foreign language online in several ways. First, it can simply be a conventional class where lectures are provided through pre-recorded video and assignments are completed and submitted online through online course management software. Second, it involves real-time interactions with a native speaker through video conferencing software, like Skype or Zoom. Third, there may be a single class to teach the basics of a language or a series of classes with the goal of fluency in mind.
Given the online format, students can expect access to a full range of multimedia learning materials, such as video and audio recordings and practice assignments. There may also be virtual interaction with video conferencing.
Some online courses may be free or included as a part of the tuition. For others, there could be an enrollment fee amounting to a few hundred dollars per course. Here are a few good options:
Babbel: A language learning system that focuses on dialogue practice and conversation to teach new language. Students can use their computer, smartphone, or tablet and pay using a subscription model.
edX – Mandarin Communication: This class teaches conversational Mandarin so students can carry on a conversation about everyday topics. After graduating, students earn a professional certificate.
Community Colleges
Community colleges are great options for anyone looking to learn a new subject or skill, such as a new language. They are very affordable and often situated in or around where you already work or live. They also have flexibility in class times and attendance, making it easy to fit learning into your existing schedule.
Each school will be different, but many students will probably have two learning formats, online and on-campus. From there, students can choose to formally apply for admission and then enroll into a specific program or track. Alternatively, they can take classes in an a la carte fashion.
Community college students can expect the same level and form of instruction that any other college student can expect. This includes classroom lectures, tests, quizzes, and homework.
The cost will depend on how the students sign up for the classes. If the foreign language classes are part of their major or an elective, there likely won't be an additional fee. But for students taking classes a la carte, they can expect to pay the typical credit hour rate for any other community college class.
Here are a few examples:
Foreign Language Apps
Foreign language apps can be found anywhere you find apps for your smartphone or tablet. Most will be designed for iOS or Android devices.
When it comes to convenience and making the most of downtime, foreign language apps will one of the best options. They are great for those who always have their smartphone handy and have an extra 30 minutes or so free randomly throughout the day. They can use these apps to make the most of this time by learning something new.
Each app takes a different approach, but various features include grammar lessons, games, vocabulary review, speech practice, and listening practice.
Many foreign language apps are available for free, but also allow users to pay a subscription fee or one-time fee for more features, like offline access and avoiding annoying ads. One example of this is Duolingo. Some will only be available for a fee, such as Babbel.
In Your Community
The availability of community resources for learning a foreign language will vary, but they can include finding an individual or organization to help you learn or practice a foreign language.
Using someone in your community is a great option because it provides the easy opportunity to learn and practice a language with a real individual, in-person. This detailed interaction cannot be replicated online.
How do you find someone? This will depend on what community resource you use. Individuals can be found by placing online want ads for a language tutor or using social media to meet up with someone to practice your language skills with. Or it might include becoming a member at a local cultural society that offers language training.
Costs can range anywhere from free to just under a hundred dollars an hour for a tutor or attendance of a formal class offered by a local organization or institution.
Studying Abroad
Many colleges and universities have formal study abroad programs in areas of the world that are popular for students who want to take in a different culture or language.
There is no better way to learn a new language than to be fully immersed by it. And the best way to be fully immersed is to live in a country where that language is spoken. In this way, students get exposure to the language with an almost infinite number of opportunities to practice, listen, and learn.
Most students study abroad through a formal program set up by their school or another school. If using another school, the student will make arrangements to ensure the credits they earn transfer back to the home institution.
Depending on the school, enrollment in a study abroad program does not add any cost in tuition or time to graduate, as the student can take the same number of credits as if they were attending class at the home institution.
Insight from a Bilingual Physician Assistant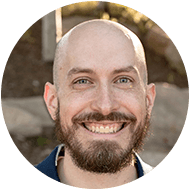 Ben Tanner is a physician assistant / PA. He's been practicing emergency medicine in Las Vegas since 2014, along with a couple part-time jobs doing family practice and urgent care. Ben launched a medical Spanish website in 2016, as well as an online course on the same topic a couple years later. He continues to enjoy speaking Spanish with his patients on a regular basis.
Q: What benefits has being bilingual brought to your medical career?
A: A few years ago I wanted to start a "side hustle", and since I knew Spanish and worked in the emergency room, I ended up making an online course that teaches medical Spanish to emergency room clinicians. The course is accredited for continuing medical education (CME), and quite a few people have taken it over the past couple years.
In terms of other benefits, knowing Spanish has been extremely practical for me as a medical provider. I frequently encounter Spanish-speaking patients in the emergency room, and I also took care of a lot of Spanish-speaking patients at my previous jobs in family practice and urgent care. Being able to speak with them, and not having to look for some sort of interpreter, has saved me a ton of time and allowed me to communicate much more clearly with those patients.
I've also gone on a couple short medical missions to Guatemala, and I felt a lot more useful actually being able to talk to the people we were treating (unlike some of the other people that came on the mission).
Q: What advice would you give those who are considering learning another language as part of their move into a healthcare career?
A: Learning a new language can be extremely useful, and it's probably not as hard as you think.
Keep in mind, you really don't need to become totally fluent. If your main goal is to communicate with patients, you can focus on a specific subset of vocabulary that will be most useful. That's something you could pick up within a few months of focused effort, and make you better prepared than at least 90% of your colleagues.
While Spanish is always in high demand, I frequently run into patients speaking other languages as well. Tagalog, Mandarin, and Portuguese are a few examples that come to mind.
You never know when any particular language skill will come in handy, so anything you can learn is useful.
Q: If you could tell students to choose one language to learn in addition to English, what would it be and why?
A: Other languages may seem more "sexy", or "exciting." But Spanish is still the most practical language to learn, by far. The number of Spanish-speaking patients you're likely to encounter is light-years beyond those speaking other language.
However, if word gets out that you know a specific language, patients may go out of their way to find you. For example, if you were fluent in Mandarin, a lot of Chinese patients might get referred to you by their friends.
(That would only work in an outpatient setting, where patients can choose their provider. It doesn't work like that in the hospital.)
Q: Anything else you'd like to add about being bilingual and working in healthcare?
A: It's fun to surprise patients and their families by knowing Spanish. I walk into the room, I look like a gringo… and then BOOM, I'm speaking Spanish fluently.
I've gotten tons of interesting comments over the years, and a lot of compliments. For example, patients have told me a few times that my Spanish is better than any other doctor they've met. Which is fun to hear. 🙂
It also makes the patients and their families feel more connected with you, if you can speak to them in their own language. You can kind of see a wave of relief go over them when they realize someone actually speaks their language fluently, rather than just kind of fumbling through it (which is probably what they're used to).