Written By


last updated

09/06/2023
Florida is home to an astonishing number of high-quality MSN programs, making it a great place for aspiring RNs like you to further your career. However, over the next decade, Florida's demand for nursing jobs requiring a master's degree, such as nurse practitioners, will far outstrip the state's demand for RNs. If you're considering pursuing your MSN degree in Florida, this guide takes a deep dive into the MSN programs Florida has to offer and highlights great options to fit your career goals. Along the way, you'll receive inside information to help you choose the program format and study plan that is best for you.
Let's get started by taking a look at our list of the top online MSN programs in the state.
or
About the ranking
X
Base Methodology for EduMed's Best Online College Rankings for the '23-'24 school year.
One: Create list of Eligible Schools and Programs
To be eligible, schools were required to meet the following criteria based on data pulled from The Integrated Postsecondary Education Data System (IPEDS), which was self-reported by the schools themselves.
Institutional accreditation from an organization recognized by the U.S. Department of Education.
At least 1 online component in a program within the ranking-subject area.
Two: Assign Weighting
After creating the list of eligible schools, EduMed data scientists assigned weights and ranked schools based on a mix of metrics, which were all self-reported by the schools themselves to the U.S. Department of Education and IPEDS.
The metrics are listed below in order of most- to least-heavily weighted.
Online Programs – Number of online programs in the relevant subject area.
Online Student % – Number of total students who are enrolled in at least 1 distance-learning course in the relevant subject area.
Tuition – The average in-state tuition for undergraduate students studying full-time, as self-reported by the school.
Academic Counseling – Existence of this service on campus or online.
Career Placement Services – Existence of this service on campus or online.
Student/Faculty Ratio
About Our Data: EduMed's rankings use the latest official data available from The Integrated Postsecondary Education Data System (IPEDS). Most recent data pull: July 2023
#

School Name

Type

Tuition

Online Programs

More Details

School Information

Online Students

Academic Counseling

Career Placement

Students w/Institutional Aid

Median Earnings 10yrs After Entry

Accreditation

1

Jacksonville University

Jacksonville, FL

Private not-for-profit

$$

2

Licensed nurses who want to progress their career should consider the MSN program from Jacksonville University. This RN to MSN program allows students the chance to dive deep into a nursing area of interest to them. Available concentrations include clinical nurse education, leadership in healthcare, nursing informatics, and healthcare quality and safety. For all four specializations, students take general nursing courses and 12 credit hours in their chosen speciality. Successful applicants should already be licensed RNs.

Program Highlights:

Master of Science in Nursing

Credits: 51
Length: 18 months
Cost: $700/credit
Mode: Online
Accreditation: CCNE

Academic
CounselingYes
Career
PlacementYes
Student/
Faculty Ratio13/1
Online
Student %52%
Accredited MSN Programs in Florida
If you're like most students considering an MSN degree, you want top-tier academics, affordable tuition, and a class format that works with your lifestyle. Florida's top MSN programs check those boxes and go above and beyond by offering extensive student support, small class sizes, and strong clinical training programs. Three of the most popular MSN programs in Florida, based on these criteria, are highlighted to help you get started on your college search.
Florida Atlantic University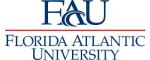 MSN students at Florida Atlantic University graduate with the skills and experiences to become leaders in their field. Florida Atlantic University's holistic, care-focused curriculum encourages students to follow their passions with a broad range of specialization options, including family nurse practitioner, nurse educator, and psychiatric mental health nursing. In addition to the standard CCNE accreditation, Florida Atlantic's nursing programs are accredited by the American Holistic Nurses Credentialing Corp.
As part of its commitment to public health, Florida Atlantic partners with community organizations to deliver healthcare to area residents. MSN students can complete their clinicals at one of two nurse-led health centers that provide these services.
Because Florida Atlantic's programs are designed for nurses who plan to continue working during their studies, the school offers flexible scheduling and a mix of options for online, in-person, and hybrid degrees. The school's MSN programs are between 33 and 39 credits, and full-time students can graduate in as little as four semesters.
University of Central Florida

The University of Central Florida offers fully online MSN degrees in nursing and health care simulation, nurse education, and nursing leadership and management. Additionally, USF has one of the only MSN programs in the state with a direct entry program for licensed RNs with non-nursing bachelor's degrees. The university recognizes the changing nature of healthcare and educates its students with an eye toward the growing emphasis on preventative care, aging populations, and chronic conditions.
Alongside traditional nursing courses, students study the theory of nursing, the psychological mechanisms at work when providing care, and the influence of social, economic, and cultural considerations when addressing patient needs. Students can complete their MSN degrees with as little as 31 credit hours. UCF's flexible, fully online course structure is perfect for juggling work and family responsibilities. In addition to plenty of opportunities to communicate with professors, MSN students are paired with a personal success coach to help them navigate enrollment, manage stress, and make the most of their education.
Florida Southern College

With a range of learning options from entirely in-person to fully online, Florida Southern College has an MSN for every learning style. Its approach to learning focuses on student support and aims to foster a supportive and caring environment through small class sizes, shared values, and relationships with faculty. Whether you're fully in-person studying adult gerontology or fully online studying to be a nurse educator, you can expect one-on-one support from your professors and all the academic assistance you need to succeed in the program.
Depending on the specialization, Florida Southern students can complete their MSNs in 32 to 41 credit hours. This works out to be five to six semesters from start to finish. Typically, students attend full-time to stay on track with their cohorts. Even if you're a full-time, in-person student, you'll only meet on campus one day each week, so there's still a lot of flexibility in managing your time.
Key Benefits of Getting an MSN Degree in Florida
Whether you're a working RN or BSN nurse or have a degree in another field, an MSN degree might be the perfect next step in your educational journey. MSN nurses command higher salaries, have more opportunities to specialize, and can choose from various workplaces. Plus, Florida is a great place to study, with many key benefits of getting your MSN degree there.
High Demand
The demand for MSN nurses is incredibly high in Florida. Over the next decade, job market growth for RNs is projected to be a respectable 14.5%. This projection pales in comparison, though, to the demand for MSN nurses, like nurse midwives or nurse practitioners, whose projected job growths sit at 34.3% and 70.8%, respectively. Pursuing your MSN degree in Florida now puts you ahead of the curve and ready for these emerging opportunities.
Higher Salary Potential
While money isn't the only thing that drew you to a career in nursing, earning more money may be one of the reasons you're considering an advanced degree. An MSN definitely puts you on the right track for higher wages. Nationally, the median pay for nursing professions requiring MSNs is nearly 60% higher than that of the average RN. This means that the time and money you put into your MSN degree are undoubtedly worth the investment.
Expansive Job Market
Not only is the demand for nurses skyrocketing in Florida, but it also has the nation's fourth-largest employer of nurse practitioners. Yes, the job market in Florida is enormous for MSN nurses, so get ready for the job offers to pour in once you graduate from a Florida MSN program.
Program Checklist: Qualities to Look for in an MSN Program in Florida
If you've started browsing programs, you know that Florida is home to scores of MSN programs. You also might be wondering how to narrow down your search. Start by ruling out programs that don't meet your needs, and judging potential programs by the checklist below to create a short list of those that are likely the best fit for you.
Types of MSN Programs in Florida
Traditional MSN
This is the most common MSN program type in Florida. These programs are for licensed nurses with BSNs. Students typically follow a set schedule of required courses and participate in in-person clinical hours. Classroom learning may be online or in person, depending on your needs or the program setup.
Examples of Florida Nursing Schools with This Program
Florida International University
Direct Entry MSN
Direct Entry MSN programs are for students with bachelor's degrees in non-nursing fields. It allows them to jump straight into an MSN rather than earn a bachelor's degree in nursing first. These programs take longer than traditional MSNs but are quicker than completing a traditional BSN and then an MSN separately. However, these programs aren't for everyone since direct entry MSN programs in Florida typically require at least an associate in nursing and an active nursing license.
Example of Florida Nursing School with This Program
Accelerated MSN
If you're in a hurry to earn an MSN, an accelerated MSN program might be right for you. These programs help you complete your degree faster by accepting transfer credits from your BSN degree or other coursework. Some programs also offer condensed courses to help you earn more credits each year. Just because these programs are completed quickly doesn't mean they skimp on quality, though, so plan on a heavy workload to compensate for the shorter program length.
Examples of Florida Nursing Schools with This Program
RN to MSN
These programs are for licensed RNs with associate degrees in nursing who want to complete their master's degrees. Much like accelerated MSN programs, the RN to MSN programs highlighted in this guide combine BSN and MSN coursework so you can complete your studies faster.
Examples of Florida Nursing Schools with This Program
Dual Master's
If you have big dreams or if getting just one MSN sounds too easy, you might consider a dual master's program. These programs are typically geared toward aspiring educators or nurses who want to work in high-level management. Future educators typically earn general or specialized MSNs alongside an MSN in nurse education. For those interested in climbing the ranks, some schools offer dual MSN and MBA degrees to help you hone your medical and business skill simultaneously.
Examples of Florida Nursing Schools with This Program
Online MSN Programs in Florida
Because so many MSN students are also working nurses, online and hybrid MSN programs are extremely popular nationwide. Florida is no exception; nearly every top school in the state offers at least one online or hybrid learning option. Fully online programs are great for those who don't want to commute or don't have a program nearby. You still have a course schedule and due dates, but you can watch lectures and work on a schedule that fits your lifestyle. For others, hybrid programming offers the best of both worlds by mixing online and in-person instruction. Individual classes might have a mix of each or some classes entirely online, or you might get to choose. Whatever the case, the flexibility of online learning can make a huge difference for busy students.
FAQs About Florida's MSN Programs
What Can an RN with an MSN Do in Florida?
Earning an MSN degree opens doors to well-paying specialty nursing careers. Depending on your goals, you'll have options to focus on your particular interests, improve your work-life balance, and earn more money. Some of the most common specializations include nurse practitioners, nursing administration, and nurse educators. Some schools even offer degrees in forensic nursing and nursing informatics.
That's just the tip of the iceberg, though. Perhaps because Florida is home to an aging population, adult gerontology programs like the one at Barry University are extremely popular. Nurse leadership programs like the University of West Florida's Nurse Executive specialty are also common and an excellent choice for nurses looking to move into management. Lastly, if you're looking to pursue nursing at the highest level, an MSN degree sets you up to continue into a DNP program.
How Long Does It Take to Earn an MSN in Florida?
The short answer is, "it depends." The amount of time it takes for you to earn your MSN in Florida varies based on your course load, the program type, your previous studies, and the school you attend. For starters, taking classes part-time takes longer than attending full-time. Beyond that, traditional MSN programs in Florida, like the one at Florida International University, take about five full-time semesters to complete. Some specialty tracks, like the nurse practitioner track at the University of Tampa, require more credits than other MSN programs.
When it comes to dual degree programs like the one at Jacksonville University, expect an eight-semester-long program. Direct entry students can expect to earn their degrees in as little as 20 months. With all the variables at work here, your best bet when setting up your timeline is to narrow down your interests and availability and compare programs that best fit your needs.
How Affordable are MSN Programs in Florida?
Much like program lengths, program costs vary widely between schools and program types. Remember that just because a school is less expensive doesn't mean its education is lower quality. In fact, Florida stands out for a large number of nursing schools in the state offering generous tuition discounts for residents. See the costs of the programs highlighted below to help you get a feel of the price range of MSN programs in Florida.

University of Central Florida
Total Credits: 35
$369.95/credit

University of North Florida
Master's in Nursing Leadership
Total Credits: 40
$493.53/credit

Barry University
Nurse Practitioner (MSN) Family Practice
Total Credits: 48
$990/credit
What Requirements Do I Need to Apply for Admission to MSN Programs in Florida?
MSN programs want motivated students with academic potential. How they determine your academic potential depends on the school. Most MSN programs in Florida evaluate the following factors when reviewing an application:
Undergraduate or Associate Program GPA: Most schools in Florida want a GPA of at least 3.0. Some schools also have GPA minimums for certain essential classes like anatomy.
Valid Nursing License: Except for Florida A&M's program, every program reviewed for this guide, including direct entry programs, required a valid nursing license.
Letters of Recommendation: Most schools require one to three letters of recommendation from professional or academic supervisors.
Personal Essay: Some schools have formal essay requirements. Others have short answer questions on their applications. Either way, be ready to sell your skills and demonstrate your potential as an MSN student.
Standardized Test Scores: Florida MSN programs are a mixed bag for GRE/GMAT requirements. Some have a minimum required score. Others, like Jacksonville University, consider GRE scores for students who don't meet minimum GPA requirements. Many schools have dropped their GRE requirement.
Where Can I Find Financial Aid to Help Pay for My MSN Program in Florida?
Given how in demand nurses are in Florida, it's no surprise to hear there are considerable scholarships and financial aid opportunities. For starters, many Florida schools offer in-state tuition discounts, and some, like Keiser University, offer discounted tuition for active-duty military members and veterans.
After you've looked into the funding available through your school, look at these Florida-based organizations offering scholarships to Florida nursing students like yourself.
Don't forget to seek funding and financial aid from out-of-state sources, too. For more information on national-level scholarships, consider perusing this nursing scholarship guide. If you'd need a primer on financial aid first, check out this financial aid guide.
Inside Look at Online MSN Degrees in Florida
Florida's online MSN programs are many and varied but can be broadly broken down into two groups: fully online and hybrid. Either type offers the same quality of education, but different learning styles fit better for different types of students.
Fully online programs, like the University of West Florida's Family Nurse Practitioner MSN, allow you to complete your courses completely online. Online coursework is typically asynchronous, so you'll be responsible for completing work on time but can access lectures and study on your schedule. Fully online MSN degrees still require in-person clinical hours. Many online schools, like Florida Atlantic University, help students partner with healthcare providers in their communities to complete their in-person learning. Some schools have on-site care facilities where students complete their clinicals.
Hybrid programs, like Florida Southern College's Nursing Administrative Leadership MSN, include a mix of in-person learning and online instruction. Some hybrid programs have individual classes fully online or fully in-person, or there may be blended courses where a single class has in-person and online sessions. Since students in hybrid programs are local to campus, they complete their clinical hours either on campus or with a community partner.
Both online formats have pros and cons. Fully online programs are more flexible, but building connections with classmates is more difficult and requires high-level time management skills. Hybrid programs offer more interaction and community, but building a routine can be hard if you bounce between online and on-campus classrooms. Plus, you'll have to relocate to attend school if there isn't a hybrid program near you.
Still trying to figure out what to expect? Don't worry. We can help you get into the details in our guide to online MSN programs.
Standout Online MSN Programs in Florida
Nova Southeastern University

Nova Southeastern offers a solid range of fully online MSN programs. Because of the school's strong partnerships with hospitals and other care centers statewide, Florida students can access its excellent online curriculum while completing clinicals close to home. Nova's programs include popular specialties like nursing education and adult gerontology alongside more individualized offerings such as informatics and advanced population health. Nova Southeastern recognizes the increasing importance of nursing in an increasingly outpatient-centered care environment and has designed its curriculum to prepare students for the future of nursing.
Nova's flexible online programming and local partnerships make the school an ideal fit for working nurses. Its programs are also efficient, with some MSN programs being completed in as few as four semesters. At $719/credit hour, Nova Southeastern is somewhat expensive relative to other programs. The school's generous financial aid packages and scholarship programs can significantly reduce its price tag, though.
Do Employers in Florida Accept Graduates from Online MSN Programs?
Florida employers are delighted to hire graduates from online MSN programs. Employers know that you'll have done just as many clinical hours as your on-campus counterparts. Since you'll attend a CCNE-accredited program, your degree will be just as valuable as if you attended class in person.
Job Outlook & Salary Details for MSN Nurses in Florida
Before you dive headfirst into an MSN degree, learn what to expect on the other side. You already know about the high demand for MSN nurses in Florida and the higher salaries that could accompany your new degree, but let's dig a little deeper into the job outlook and salary details for MSN nurses in Florida.
Are MSN Nurses in High Demand in Florida?
Yes. MSN nurses are in very high demand in Florida. Florida's healthcare system is one of the largest in the country, and it is only getting bigger. Over the next decade, the demand for nurse practitioners is expected to grow by 70% in Florida. On top of that, demand is expected to grow by 34% for nurse midwives and 24% for nurse anesthetists. Even though you may have concerns and uncertainties about seeking an advanced degree, you can safely cross "Will I find a job when I graduate?" off your list because Florida needs the high-level skills an MSN nurse possesses.
How Much More Does an MSN Nurse Make in Florida?
On average, MSN nurses in Florida make $94,715 annually. This is a huge jump in pay when you consider that the average RN in Florida earns $58,652 per year. However, MSN salaries vary quite a bit depending on specialty and your location. For example, nurse anesthetists in the Miami-area command an average salary of $178,430. Nurse practitioners in Tampa earn an average salary of $97,960, showing that wages fluctuate depending on the cost of living in your area. The good news is that since MSN nurses are in such high demand in Florida, you have the freedom to live and work anywhere that makes sense for you.