Written By


last updated
09/15/2022
2023's Best Online School Psychology Programs
Choosing which school to earn your school psychology degree at is a big decision, and even bigger one if it's an online degree. It deserves a lot of upfront research. You want to make sure the online degree at the school you're considering is just as good as if you earned it the traditional way, has class times that fit your schedule, can help you reach your career goals, and is within your budget.
That's quite a few things to check for. To give you a hand finding a quality program that meets your needs, we researched programs at accredited colleges throughout the country to come up with a list of what we believe are the best online school psychology programs currently available. Our best-in-class list is based on a range of important factors, including curriculum and study flexibility, affordability, accreditation, and more. See which school psychology programs shine brightest in 2023.
Programs that might interest you: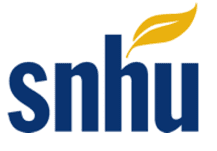 Advance your knowledge of human behavior and develop a skillset that can open the door to a variety of careers by earning your bachelor's degree in psychology online at SNHU. Accredited and affordable, this program gives you the freedom to access classes online 24/7 with no set meeting times. Plus, SNHU lets you fast-track your degree by accepting up to 90 transfer credits. Request more information about this degree program and take the first step to a successful psych-related career today.
or
About the ranking
X
Base Methodology for EduMed's 2023 Online College Rankings
1. Create List of Eligible Schools and Programs
To be eligible for this ranking, schools were required to meet the following criteria based on government data provided by The Integrated Postsecondary Education Data System (IPEDS).
Institutional accreditation from an organization recognized by the U.S. Department of Education.
At least one program in subject area offered partially or fully online.
2. Assign Weightings
After creating the list of eligible schools, EduMed data scientists assigned weights and ranked schools based on a mix of affordability, support services, and online program availability metrics. Online program availability and overall affordability metrics received the heaviest weightings.
Online Program Availability
Number of online programs in subject area reported by school to the U.S. Department of Education.
Affordability
Cost

– Relative cost of attendance compared to peer schools on the list. Based on tuition and fees per academic year.

Students w/ Institutional Aid

– Percentage of students who receive financial aid from the school itself.
Support Services
Academic Counseling

– Existence of this service on campus or online.

Career Placement

– Existence of this service on campus or online.
About Our Data
EduMed's rankings use the latest official data available from The Integrated Postsecondary Education Data System (IPEDS). Most recent data pull: July 2022
#

School Name

Type

Cost

Online Programs

More Details

School Information

Online Students

Academic Counseling

Career Placement

Students w/Institutional Aid

Median Earnings 10yrs After Entry

Accreditation

1

Eastern Washington University

Cheney, WA

Public

$$

1

Eastern Washington University's department of psychology offers an online doctorate of education with high quality coursework, affordable tuition prices, and flexibility. Successful applicants usually have a couple years of experience and many currently have a full-time role in education. Since the program is designed for those currently working, most coursework can be done on a student's own time. The program does feature weekly synchronous meetings for all classes and one in-person campus visit a year. During the in-person visit, students will go through training which is required to act as a school psychologist or other education or counseling related roles.

Program Highlights:

Doctorate of Education in School Psychology

Credits: 107
Cost: $433/credit
Length: 2-3 years
Mode: Online

Academic
CounselingYes
Career
PlacementYes
Student/
Faculty Ratio21/1

Accreditation

NWCCU

2

California University of Pennsylvania

California, PA

Public

$$

1

The masters in school psychology from the California University of Pennsylvania is a great option for anyone looking to advance their career in the field or enter into the field from a related education career. Since the degree is designed for working professionals, most successful applicants already have education and work experience in the field. To accommodate the students who work while taking the program, all classes are hosted during the evenings. While there are some online components, most of the coursework is completed on-campus and students must attend almost the entire program in-person. Students must also complete a 1,200-hour internship in a school setting.

Program Highlights:

Masters in School Psychology

Credits: 36
Cost: $516.00/credit (in-state) | $774.00/credit (out-of-state)
Length: 3 years
Mode: Partially online

Academic
CounselingYes
Career
PlacementYes
Student/
Faculty Ratio19/1

Accreditation

MSCHE
Fort Hays State University

Fort Hays State University offers two online school psychology degree options: a Master of Science (MS) in Psychology with School Psychology concentration and an Education Specialist Degree (EdS) in School Psychology. The two programs are designed to work in tandem, but may be taken separately, with students able to pursue either their master's or EdS at different schools. Students in the MS program will complete 30 credit hours, while 36 credit hours are required to earn the EdS degree. All didactic coursework is completed online, with the exception of a one-week of instruction (in the Appraisal of Children course) that takes place during the summer on FHSU's Hays, Kansas campus. Students completing the entire MS/EdS program with a 3.25 GPA are eligible for conditional school psychologist licensing in Kansas and many other states while they complete their required 1,200 internship hours.
Admission into the MS program requires a bachelor's degree in psychology or education and one undergraduate course in either statistics or research methods. EdS admission requirements include, among others, a master's degree in psychology (or one that includes substantially the same coursework requirements as FHSU's MS School Psychology program) GRE or MAT scores. Admission into the EdS program is competitive, so meeting all minimum admissions requirements does not guaranty acceptance into the program.
Brandman University

Brandman University prepares individuals for licensed school psychologist practice in California through its online EdS in School Psychology and Master's in Educational Psychology with PPSP Credential program. The 72-credit hour curriculum is presented in a hybrid format that combines both online and on-campus classes with two in-person practicums (minimum 450 hours of clinical fieldwork) and 1,200 supervised internship hours, 800 of which must be completed in a program-approved California public school setting. Students may choose to complete one or two areas of emphasis (autism, behavior analysis, or culturally and linguistically diverse populations) which require additional coursework. Graduates of this program are eligible for the California State Pupil Personal Services (PPSP) credential, preparing them for employment as school psychologists in California K-12 public schools.
Acceptance into the program is based on a combination of criteria, including academic potential, compatibility with the program's philosophy, and experience working with children. Admission requirements include, among others, a bachelor's degree, a passing score on the California Basic Education Skills Test (or any skills tests approved by the CTC), current resume, autobiographical essay, and two letters of recommendation. This program is open to California residents only.
University of Houston – Victoria

The primary purpose of the hybrid-formatted Specialist in School Psychology (SSP) degree program offered by the University of Houston – Victoria is to prepare graduates to become Licensed Specialists in School Psychology (LSSP) in accordance with Texas State Board of Examiners standards. Coursework in this 63-credit hour program consists of approximately 70% fully-online courses and 30% hybrid courses (either fully or partially in-person). In-person classes are typically held evenings on the school's Victoria, Texas campus. Both full-time and part-time study options are available. During their second year of study, students additionally complete a 300-hour supervised in-person practicum at a school district of their choosing. Following completion of all coursework, students participate in a culminating internship in which they are employed full-time as a conditionally-licensed LSSP in a Texas public school district. Internships are typically paid positions.
Admissions requirements include a bachelor's degree or higher and proof of completion of undergraduate or graduate courses in abnormal psychology, research, and statistics. Applicants must also submit a GRE test score of 980 or higher, letter of recommendation, and essay explaining the applicant's reasons for pursuing the degree and career goals.
FAQs About Online School Psychology Programs
Before committing to earning an online school psychology degree, it's important to know the small details – and that starts with knowing the right questions to ask. Below are the answers to a few of the key questions that will help you get a better understanding of these degree programs and make a more informed decision.
Which online degree levels exist in school psychology?
The first thing to know about school psychology degree programs is that there are several degree options to choose from, each providing its own path to practice as a school psychology professional. The best program option for you will depend primarily on where you are currently in your postsecondary academic path. Here's a look at what's available:
---
Online Degree Levels
Online Master's in School Psychology
Master's programs are an entry-level graduate degree option that fulfill the academic requirements needed to become a professional school psychologist in some states. For example, several online master's school psychology programs from universities in California like Alliant International University offer a built-in Pupil Personal Services Credential (PPSC), the credential needed to practice as a school psychologist in that state. It's important to note that many states require a more advanced degree to become licensed as a school psychologist, so it's important to review your state's regulations.
Online Certificates and PPSP Credentials in School Psychology
Certificates in school psychology are designed for students with a previously-earned master's degree, usually in the mental health field, interested in receiving the education needed to meet state school psychologist licensure requirements. PPSP Credential programs are also for master's degree holders seeking to become school psychologists in California. Several schools offer school psychology post-masters certificates. However, online certificate programs are extremely limited. Two such programs are this Certificate of Advanced Graduate Studies (CAGS) in School Psychology from Eastern University that features a combination of online and evening in-person classes, and this PPSP credential program from National University.
Online Specialist Degrees in School Psychology (EdS, PsyS, SSP)
Specialist degrees in school psychology are designed specifically to prepare students to meet the requirements for school psychologist licensure, typically for the particular state in which the program is based. Many specialist degree programs include master's degree coursework leading to the award of both master's and specialist degree credentials. Specialist degrees in school psychology include the Education Specialist (EdS), the Specialist in Psychology (PsyS), and the Specialist in School Psychology (SSP). Specialist programs may offer some level of online study (some online class elements, for example). EdS degrees, however, are the most common and popular, in terms of online content.
Online Doctorates in School Psychology (PsyD, PhD)
Doctoral level degrees in school psychology are designed for currently-licensed and practicing professionals seeking top-tier positions in the school psychologist profession. There are two common types of school psychology doctoral degrees available. The Doctor of Psychology (PsyD) degree is meant primarily for students interested in advanced practice and/or managerial or supervisory positions. The PhD in School Psychology is meant primarily for those interested in advanced academic research and postsecondary teaching. While both PsyD and Phd school psychology programs may include some online academic elements, programs actually designated as "online" are very few, and currently limited to a small number of PsyD programs.
What do you learn in an online school psychology degree program?
The overall goal of any school psychology degree program is to prepare graduates for competent professional practice in the school psychology field. The major outcome goal of all non-doctoral degree school psychology programs is to provide graduates with all of the prerequisites for school psychologist state license eligibility. School psychology degree programs vary somewhat from program to program in terms of study formats, academic approaches, and specific course offerings. Regardless, you can expect your program to provide you with learning outcomes similar to the following:
Best practices: Ability to articulate best practices for assessment, intervention, and consultation, along with providing professional school psychologist services that promote effective and positive functioning by individuals, families, and school populations across multiple contexts.
School programs and services: Demonstrated understanding of school and school system organization, structures, resources, and the full range of school-based mental health programs, in order to design, evaluate, and monitor programs and systems that promote better learning and mental health.
Research and program evaluation: Demonstrated knowledge of research design, data collection, measurement, statistics, and analysis techniques for conducting single case and group research, along with the ability to apply research results to program evaluation, in collaboration with others, in applied practice settings.
Diversity: The ability to integrate knowledge, principles, and research concerning diversity issues related to individual differences, disabilities, and student characteristics, as well as apply evidence-based strategies to enhance services in a range of contexts.
Legal, ethical and professional standards: Demonstrated understanding of the knowledge of the history and foundations of school psychology, as well as the legal, ethical, and professional policies and practices applicable to school psychologist practice.
Common School Psychology Courses
Academic Assessment for School Psychology
This course presents a comprehensive review of the methods and purposes of assessment in the school setting. Coursework begins with a survey of the historical, professional, ethical and legal issues related to academic assessment. Students develop competencies and skills in administering, scoring, and interpreting a variety of achievement and intellectual tests, as well as integrating test results into reports and their practices.
Child and Adolescent Development
Focus on the theories, principles, and issues concerning the development of children, from birth and infancy through adolescence, as they relate to emotional, intellectual, perceptual, neuropsychological, and social factors. Students review major theories concerning developmental psychology, developmental psychopathology, ecological development, and risk/resilience research.
Cognitive Assessment of Children and Adolescents
Introduction to cognitive and neuropsychological assessment of children and adolescents. Students review a range of individual testing instruments in the evaluation of cognitive, behavioral, executive, and social-emotional functioning, as well as alternative assessment methods, including curriculum-based measurement, dynamic assessment, and transdisciplinary play-based assessment. Instruments and techniques for the evaluation of Autism and other disabled populations are additionally discussed.
Professional Ethics in School Psychology Practice
Practicum in School Psychology (Specialist Degree Programs)
Practicums in school psychology provide students with the opportunity to put into practice the knowledge they have gained through their didactic coursework through practical experiences in school settings. Students practice a variety of assessment and intervention skills under the close supervision of clinical staff and, in some cases, program faculty members. A substantial number of practicum fieldwork hours must be completed prior to students beginning required internships.
Can you earn a school psychology degree completely online?
You will not be able to complete your school psychology degree completely online. The extent to which you will depends on the specific program. Many programs feature 100% fully-online didactic coursework, while others include some classes that must be fully or partially attended on-campus. In virtually all specialist degree programs, you will be required to complete some number of in-person practicum and/or internship hours, usually at a clinical practice site in your local area. Programs also often include short term on-campus residencies.
How long does an online school psychology degree take?
This will depend, of course, on the type of degree you're pursuing, along with factors such as part-time or full-time study. Program length also depends on the total number of credit hours your particular program requires, which varies somewhat from program to program. Nevertheless, credit totals and program lengths are similar for each degree level. Here's a look at what you should expect:
Master's Degrees: School psychology master's programs typically require 30 to 36 semester hours, with full-time students completing their courses of study in approximately two years. Part-time study often requires three years or more.
Specialist Degrees: A minimum of 60 semester or 90 quarter credit hours is common. Full-time students typically complete their specialist degree programs in about three years, including their required internship. Four years or more is not uncommon for part-time study. Bear in mind, though, that these figures are based on entering the program with a previously-earned bachelor's degree. Students entering with a master's in a psychology, education, or closely-related major will complete their specialist degree in substantially less time. Also, combination master's/specialist degree programs require substantially less time to complete than master's and specialist programs taken separately.
Doctoral Degrees: PsyD and Phd programs in school psychology normally require a minimum of 90 credit hours. Students in these programs typically complete all degree requirements, including substantial internships, with five to six years of full-time study. Most programs have a stated maximum number of years for completion (seven years is not uncommon).
How much does an online school psychology degree cost?
The cost of any specific online school psychology degree program will depend on a number of factors, including type of degree (master's, specialist, doctoral), program format (full-time or part-time), how long you'll take to complete your degree, and whether your program is offered by a public or private institution. Also, your total out-of-pocket costs will change depending on factors such as interest costs on student loans (more) and any scholarships or grants you might happen to secure (less).
The current (2020) tuition costs for the three online school psychology degree programs listed below will give you a rough idea of what you can expect to pay. Bear in mind that these are tuition costs only, and your total cost will include additional fees and charges, book and supply costs, etc.

Alliant International
University
PsyD in Educational Psychology with School Psychology Track
Total Credits: 50
$1,170/credit

Brandman
University
EdS in School Psychology and MA in Educational Psychology with PPSP Credential
Total Credits: 72
$660/credit

Eastern Washington
University
Total Credits: 107
$433/credit
How do I get into an online school psychology program?
The specific admission requirements you'll need to meet for your online school psychology degree program will depend the specific program you are applying to. Most programs, however, will include some or all of the following:
Degree: A previously-earned bachelor's degree (typically in a psychology, education, public health, or other closely related major) for master's and specialist programs. Additional undergrad coursework in psychology, research, and/or statistics may also be a prerequisite. Doctorate programs require a master's in school psychology, psychology, or closely-related field (along with school psychologist licensure or certification). A stated minimum GPA for previously-completed coursework is also a common requirement.
Standardized test scores: GRE or GMAT test scores may or may not be required.
Additional requirements: Other common requirements include official transcripts for all previous postsecondary coursework, letters of recommendation, a current CV or resume, statement of purpose or essay, and interview with program faculty or staff members.
Paying for Your Online Degree in School Psychology
Pursuing a school psychology degree can be expensive. And while coming up with a plan to pay for college may feel like the last thing you want to do, it's important to get going on one as soon as possible. The good news is that there's help available, including these popular sources of financial aid:
Scholarships and grants are money awards made primarily by philanthropic organizations and other civic-minded groups, colleges and universities, and sometimes government agencies, Scholarships are typically awarded based on specific stated criteria, like academic achievement, artistic talent, or athletic ability. Other factors often considered are financial need, belonging to a minority group, and proof of volunteer activities. Grants are most commonly awarded based on financial need. Scholarships and grants are particularly popular sources of funding because they're essentially "free money"; that is, they are not paid back. There are literally hundreds of scholarship and grant opportunities out there, many of which you may be eligible for. Check out EduMed's online scholarships guide to learn more.
Anyone who has ever thought about going to college knows about student loans. That's because student loans are the most common type of college funding available. Student loans are relatively easy to get. The big drawback to loans, of course, is that they must be paid back, with interest, with monthly payments normally starting upon graduation. The biggest source of student loans is the federal government, which sponsors programs like Direct PLUS Loans and Stafford Loans for graduate students. The path to securing a federal student loan starts by filling out and submitting the FAFSA application. Find out more about student loans with EduMed's online student loan handbook.
Additional funding sources include:
Employer Tuition Reimbursement: More and more companies are recognizing the value of helping valued employees reach their academic goals by sponsoring employer tuition reimbursement programs. Speak with your boss or HR director to find out if tuition reimbursement is offered by your employer.
Assistantships and Work Study: You might not think that assistantship or work study programs would be available to online students. But given the fact that most online school psychology degree students live in relatively close proximity to their college's campus, you might be surprised. Contact your college's financial aid office to find out more about any assistantship and work study opportunities that may be open to you.
G.I. Bill: If you're currently active military or an armed services veteran, don't forget the education benefits available to you through the G.I. Bill.
Accreditation Standards for School Psychology Degrees
The most important qualification for any school psychology program is accreditation. Accreditation is the vetting process that postsecondary schools and their programs go through to assure that they meet certain minimum academic standards as determined by the agencies and organizations that accredit them. It's your way of knowing that a program you're considering is not a waste of your time, effort, and money. There are two forms of accreditation to look for. The first, institutional accreditation, concerns the quality of the college or university itself, taken as a whole. Institutional accreditation in the U.S. is administered by a number of national and regional agencies recognized by the federal government's Department of Education.
The second form of accreditation, programmatic accreditation, concerns individual degree programs themselves. Accreditation of school psychology degree programs is a bit complicated. The primary accrediting organization for school psychology programs is the National Association of School Psychologists (NASP). Although it does directly accredit a very small number of programs, in most cases, the NASP approves school psychology degree programs within college and university departments that are accredited by the Council for the Accreditation of Educator Preparation (CAEP). To complicate matters more, some doctoral school psychology (PhD, PsyD) programs are accredited by the American Psychology Association (APA). And some programs may be both NASP-approved and APA-accredited.
Given the complicated nature of school psychology program accreditation, it is especially important that anyone considering a degree program 1) have a clear, detailed understanding of school psychologist licensing requirements in the state(s) in which they intend to practice, and 2) confirm that any degree program they are considering will qualify them for school psychologist licensure. (More on licensure below). To find out about current accreditation status of a program you're considering, check the school's website or contact the program directly. You can also use this APA search engine, these NASP approved program and accredited program lists, as well as this Department of Education database.
Getting Licensed and Certified as a School Psychologist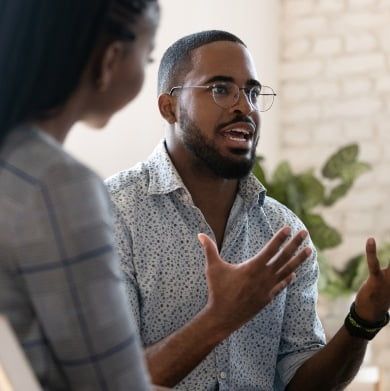 Licensure or a similar credential is required in all U.S. states to practice under the professional title of School Psychologist. Most states require, at minimum, a specialist degree in school psychology for licensure. Around half of the states also require taking the national Praxis 5402 School Psychologist test, while others require passing a state-specific exam. The most important thing to remember about school psychologist licensure is that licensing requirements vary, sometimes substantially, from state to state. Therefore, it's critically important that you understand the specific licensure requirements in the state or states in which you plan to practice before enrolling in any school psychology degree program. You can review state licensing requirements on this NASP webpage, which also provides contact information for each state's regulating agency.
As for professional certifications, the Nationally Certified School Psychologist (NCSP) is a non-practice credential awarded by the NASP. Earning the NCSP does not in itself qualify holders for state licensure. Most states, however, include the NCSP as part of their credentialing regulations and processes.
Career and Salary Outlook for School Psychologists
Before starting down the road to earning a school psychology degree, it's important to have a solid understanding of what awaits you, professionally speaking, once you have your degree in hand. Here are a few questions and answers about a career as a school psychologist:
Are school psychologists in high demand?
In terms of job security, the future for new school psychologists is bright. According to the U.S. Department of Labor, there were approximately 162,000 school psychologists employed in the U.S. in 2018. That number is projected to grow by 14,600 to over 176,000 by 2028. That's an increase of about 11%, well above the estimate of 5% for all occupations combined. These are national figures, of course, and actual job prospects for you will depend on several factors, including where you live, who you work for, and your level of professional experience. Nevertheless, if you're thinking about becoming a school psychologist, you can feel pretty safe that a job will likely be waiting for you once you've finished your degree and obtained your license.
How much do school psychologists make?
As of 2019, the mean annual wage for school psychologists (along with clinical and counseling psychologists) was $87,450, according to the U.S. Bureau of Labor Statistics (BLS). Estimated median annual wages were $78,200, with the lowest 10% of earners at $45,240 and highest 10% of earners at $132,670. Those employed by elementary and secondary schools received an annual mean wage of $80,180.
Similar Kid-Focused Degrees to Consider
What if a career helping kids is what you want, but not one specifically in the school psychology field? Fortunately, there are plenty of other paths you can take that lead to satisfying careers working with children in jobs as teachers, counselors, school administrators, social workers, and many, many more. Below are three popular alternate degree options leading to professional careers closely related to school psychology that you may want to consider:
Online Child Psychology Degrees
Degrees in child psychology are available on all degree levels, as well as offered in both online and traditional on-campus formats. Bachelor's degrees in child psychology prepare graduates for entry-level positions in counseling, education, and social work, while master's in child psychology degrees prepare students for more advanced careers in non-licensed child psychology occupations. Doctoral degrees in child psychology are for individuals seeking careers in advanced practice, research, and postsecondary education as licensed child psychologists.
Online Child Development Degrees
The field of child development is very similar to that of child psychology, but there are differences. Child psychology primarily concerns the conscious and subconscious development of children, and its relationship to how children interact with themselves, others, and the world around them. Child development focuses more on the external processes impacting the development of children and adolescents, including family, economic, social, cultural, and environmental factors. As with child psychology, fully-accredited online child development degrees are available on all degree levels.
Online Applied Behavior Analysis Degrees
Applied behavior analysis refers to a form of therapy whose aim is to modify and improve specific patient communication, social, and academic behaviors. It also involves a range of adaptive learning (communication, social, academic, etc.) skills. Degrees in the field are available on all levels. You'll need to earn at least a master's, however, for Board Certified Behavior Analyst eligibility.
Additional Resources for School Psychology Students
Association for Psychological Science (APS)
Association for Support of Graduate Students (ASGS)
NASP: Resources and Publications
Occupational Outlook Handbook (U.S. Bureau of Labor Statistics)
Psi Chi: The International Honor Society in Psychology