Written By

Expert Contributor



Dr. Enchanta Jenkins
- Bio
last updated

06/09/2020
It's the OB/GYN who takes a 2 a.m. phone call to answer a first-time mom's questions about her pregnancy. The psychologist who helps put back the pieces in the aftermath of a domestic violence incident. And the medical researcher who unlocks the next breakthrough in breast cancer treatment. These are just a few examples of how women's health professionals make a difference in the lives of the patients they serve. From direct patient care to community health education, it's imperative there's a healthcare workforce devoted to the specific needs of women.
If helping women through healthcare sounds like a career path you're interested in, this guide is for you. Continue reading to explore over 20 careers in women's health where you can have a positive impact, including what the jobs entail, which degrees you need to land them, and how much you can earn. You'll also hear from our expert panel of women's health practitioners to get an inside look at what it's like to work in this field.
I want to work in …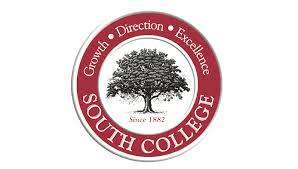 The Associate of Science in Health Science (Pre-Nursing) program at South College is designed to be the foundation for advanced programs like the Bachelor of Science in Nursing and BSN to MSN track, and ultimately for your nursing career. When you choose a career in nursing, you join a challenging and exciting profession where every day is different—but each day involves combining scientific knowledge with compassionate care to improve the lives of your patients. Start your journey today.

The purpose of the Associate Degree Nursing program is to prepare men and women for the role of registered nurse, competent to function as a professional and valuable member of the health care team in providing care for individuals, families and communities. Take your first step toward a career in nursing today!
Why Work in Women's Health?
Keep women safe
According to the National Coalition Against Domestic Violence, one in four women experience domestic violence, so professionals who specialize in treating them, helping them find a safe place to live, and assisting with the prosecution of offenders go a long way toward keeping women safe.
Improve women's mental health
The U.S. Department of Health and Human Services reports that every year, one in five women in the United States experience a mental health condition. Health care workers who treat these women through therapy and medication can give them some much-needed relief.
Keep the community informed about important health issues
Whether there's an environmental factor increasing diseases among women or a need to educate people about how they can change their behaviors to prevent illness, those who focus on health research and education provide the information that women need to take control of their health.
Improve the health outcomes of women in a community
Women have unique health needs, so those needs should be addressed by professionals with specialized knowledge. By pursuing this field, health care workers are helping to ensure that women have access to the quality care they require.
Ensure women have successful pregnancies
Providing mothers-to-be with the best treatment and education possible during and after pregnancy is one of the high-points of working in women's health – whether it's as an OG-BYN, delivery nurse, health educator, or one of many other roles.
20+ Women's Health Careers Where You Can Make a Difference and a Good Living
People who want to dedicate their careers to women's health can choose from a variety of career paths, over 20 of which we've highlighted below. See which ones interest you the most, learn about degrees and other training requirements, and see how much you can earn and the impact you can make in each profession.
Women's General Health
Working with expectant parents can be one of the most rewarding types of child healthcare, as it sets the stage for the rest of a child's healthy development. Healthcare workers in prenatal and perinatal care play a critical role in the health of moms and babies before and after birth. Here's a look at some of the top careers in this important field.
Women's Health Nurse Practitioner
Women's health nurse practitioners may provide primary medical services to women—which include diagnostic and prescribing powers—or in some cases, they may be required to work under the supervision of a physician. In addition, they collaborate with patients and their families, as well as members of a healthcare team, to create, implement, and adjust treatment plans based on specific patient needs. These workers may focus their practice on reproductive, prenatal, preventive, general wellness, or lifespan care.
What It Takes to Get There
How Much Can You Earn
Potential Annual Earnings
---
| 10th Percentile | 50th Percentile (Median) | 90th Percentile |
| --- | --- | --- |
| $81,410 | $109,820 | $152,160 |
Source: BLS.gov; May 2019
Women's Health Physical Therapy Assistant
From girls to elderly women, physical therapy assistants help patients struggling with movement issues and pain resulting from an injury or illness. These professionals may assist women with health problems, such as osteoporosis, breast cancer, fibromyalgia, and bladder and bowel issues. Job duties include using massage and stretching techniques to help alleviate pain, instructing patients on how to do exercises at home that will facilitate healing, and updating patient records to document how they have progressed.
What It Takes to Get There
Physical therapy assistants are required to complete an associate's degree program from a school that has been accredited by the Commission on Accreditation in Physical Therapy Education. In addition, these workers are expected to pass the Federation of State Boards of Physical Therapy's licensing exam.
How Much Can You Earn
Potential Annual Earnings
---
| 10th Percentile | 50th Percentile (Median) | 90th Percentile |
| --- | --- | --- |
| $33,450 | $58,790 | $80,840 |
Source: BLS.gov; May 2019
Women's Health Services Manager
Women's health services managers are responsible for overseeing the operations in a health care facility, or a department that specifically caters to the treatment of women. To do this, they create goals designed to help facilitate patient care—which can include budgeting, managing patient records, and creating and implementing service programs—and monitor them to make sure those goals are being met. In addition, they manage the work of their employees, as well as recruit and train new ones.
What It Takes to Get There
People can enter this profession with a bachelor's degree. However, many employers prefer that candidates have a master's in healthcare administration or similar, where they may be able to obtain hands-on experience at a healthcare facility. Degree programs that train women's health services managers include health management, business administration, public health administration, and health care administration.
How Much Can You Earn
Potential Annual Earnings
---
| 10th Percentile | 50th Percentile (Median) | 90th Percentile |
| --- | --- | --- |
| $58,820 | $100,980 | $189,000 |
Source: BLS.gov; May 2019
Family Planning & Women's Reproductive Health
Family planning and women's reproductive health provide many opportunities for workers who want to assist patients as they navigate this delicate and important area of their care. The following are descriptions of some of the jobs in this healthcare specialty.
Women's Mental Health
Whether they work with women who have postpartum depression, bipolar disorder, or addiction disorders, health care workers in the women's mental health area have the opportunity to help provide comfort to patients who are suffering. The following are some of these positions.
Women's Health Psychologist
Women's health psychologists help patients who are dealing with mental health problems that may be biological or related to reproductive challenges, childhood trauma, or abuse. These psychologists conduct assessments to diagnose a mental health issue, provide triage services for patients in crisis, and offer advice on how to handle life's stresses on a daily basis. In addition, they may be involved in conducting original research that is published in scholarly journals or doing advocacy work by presenting the health needs of women to lawmakers.
What It Takes to Get There
To become a women's health psychologist, people are expected to have a doctoral-level psychology degree. After completing their degree program, graduates are required to earn a state license. Although specific states have their own requirements for licensure, generally professionals must, in addition to earning a doctorate, complete an internship and at least one year of professional experience.
How Much Can You Earn
Potential Annual Earnings
---
| 10th Percentile | 50th Percentile (Median) | 90th Percentile |
| --- | --- | --- |
| $45,240 | $78,200 | $132,670 |
Source: BLS.gov; May 2019
Psychiatric-Mental Health Nurse Practitioner
Psychiatric-mental health nurse practitioners—who generally find employment at hospitals, mental health centers, and community-based health care facilities—may work with women who have problems such as postpartum depression or trauma related to domestic violence. Their role includes assessing patients to diagnose a mental health condition, creating a treatment plan, and prescribing medication as needed.
What It Takes to Get There
How Much Can You Earn
Potential Annual Earnings
---
| 10th Percentile | 50th Percentile (Median) | 90th Percentile |
| --- | --- | --- |
| $81,410 | $109,820 | $152,160 |
Source: BLS.gov; May 2019
Violence Prevention and Treatment
Professionals working with women who need services as a result of domestic violence services must be both knowledgeable and compassionate in order to be effective. This is a complicated issue and professionals who choose the following careers can be a great asset to the community, providing physical, mental, and emotional help to the women they serve.
Domestic Violence Nurse
Domestic violence nurses treat the injuries of a woman who has been involved in an interpersonal violence incident, document the injuries, and collect evidence. In addition, these professionals work closely with law enforcement to help domestic violence survivors get the justice they deserve, as well as make referrals for therapy and other services women may need. These workers may find a job at public health agencies, community clinics, or hospitals.
What It Takes to Get There
Becoming a domestic violence nurse begins with training through an associate or bachelor's nursing degree program. After completing their degree, graduates should pass the licensing examination and work as a registered nurse while earning basic and advanced certifications in forensic nursing.
How Much Can You Earn
Potential Annual Earnings
---
| 10th Percentile | 50th Percentile (Median) | 90th Percentile |
| --- | --- | --- |
| $45,000 | $58,000 | $67,000 |
Source: PayScale; May 2020
Social Worker
Social workers are responsible for providing services to individuals and families that are in crisis, including women who need help with domestic violence situations. When working with these clients, social workers provide the mental health counseling they need to cope with their problems, assist women in being admitted into a shelter, and help them navigate the legal process. Also, social workers provide advocacy services on behalf of these women by educating politicians on domestic violence issues and advising them on laws that will assist those who need help.
What It Takes to Get There
People who want to enter this field should earn a bachelor's degree in social work in order to land an entry-level position. However, those who want to provide clinical services must earn a master's degree and a state license.
How Much Can You Earn
Potential Annual Earnings
---
| 10th Percentile | 50th Percentile (Median) | 90th Percentile |
| --- | --- | --- |
| $34,210 | $61,230 | $90,800 |
Source: BLS.gov; May 2019
Women's Cancer Prevention, Screening, and Treatment
According to projections by the American Cancer Society, there will be 912,930 women diagnosed with some form of cancer in 2020 and 285,360 women are expected to die of the disease. Given these staggering numbers, people studying to enter a healthcare career may be interested in specializing in helping cancer patients. The following are some jobs that contribute to the fight against cancer.
Oncology Physician Assistant
Oncology physician assistants are an essential part of a team delivering care to women with cancer. These workers document a woman's medical history, perform an examination to make a diagnosis, help to develop a treatment plan that makes sense for the specific patient, and prescribe the appropriate medication. Also, oncology physician assistants may help a doctor when patients undergo surgery.
What It Takes to Get There
A master's or doctoral degree is necessary to become an oncology physician assistant. After completing this degree program, people are required to obtain a license from their state, which entails passing the Physician Assistant National Certifying Examination.
How Much Can You Earn
Potential Annual Earnings
---
| 10th Percentile | 50th Percentile (Median) | 90th Percentile |
| --- | --- | --- |
| $72,720 | $112,260 | $157,120 |
Source: BLS.gov; May 2019
Radiation Therapist
When women need radiation therapy to treat cancer, they depend on radiation therapists to deliver that care. The duties of these workers include educating patients on what to expect during radiation treatment, calibrating and operating the machinery used, and monitoring patients to ensure that no problems arise. Radiation therapists are also responsible for keeping patient records up to date.
What It Takes to Get There
Although people can become a radiation therapist by completing a certificate program, many employers prefer job candidates who have an associate's or bachelor's degree. Also, most states require radiation therapists to be licensed, which includes earning a credential from a school accredited by the American Registry of Radiologic Technologists.
How Much Can You Earn
Potential Annual Earnings
---
| 10th Percentile | 50th Percentile (Median) | 90th Percentile |
| --- | --- | --- |
| $59,280 | $85,560 | $128,630 |
Source: BLS.gov; May 2019
Public Health & Women's Advocacy
People don't have to work directly with patients to have an impact on the women's health field. Professionals who educate the public about women's health or advocate on behalf of the issues that arise among these patients also play a central role in improving health outcomes. The following are some of the jobs related to public health and women's advocacy.
Women's Health Educator
Women's health educators are charged with disseminating information that promotes wellness among women in a community. Their duties may include determining what information gaps about women's health topics exist, developing programs to address these topics, creating women's health educational materials and distributing them, and training healthcare professionals to help them improve the services they provide to women.
What It Takes to Get There
In order to enter this profession, students can complete a bachelor's degree in public health. Depending on the employer, these educators may be required to hold a Certified Health Education Specialist credential from the National Commission for Health Education Credentialing.
How Much Can You Earn
Potential Annual Earnings
---
| 10th Percentile | 50th Percentile (Median) | 90th Percentile |
| --- | --- | --- |
| $32,890 | $55,220 | $98,680 |
Source: BLS.gov; May 2019
Women's Health Researcher
Women's health researchers work to improve the health care delivered to women—and address shortfalls in the availability of that care—through their expertise in science, policy, and education. In order to do this, these professionals use their research skills to identify trends in women's health, determine the root causes for the health risks that women face, and develop and implement research procedures that should be used in the workplace.
What It Takes to Get There
How Much Can You Earn
Potential Annual Earnings
---
| 10th Percentile | 50th Percentile (Median) | 90th Percentile |
| --- | --- | --- |
| $47,000 | $67,000 | $97,000 |
Source: Zippia; May 2020
Women's Health Nonprofit Program Manager
Women's health nonprofit program managers work to ensure that an organization's programs are in line with its mission and goals. In order to oversee these programs, professionals are responsible for handling budgets, hiring and training staff members, choosing and supervising volunteers, and creating educational materials to distribute in the community.
What It Takes to Get There
Women's health nonprofit program managers are typically required to have at least a bachelor's degree in order to land this position. Common majors include public administration, social work, pollical science, and communications.
How Much Can You Earn
Potential Annual Earnings
---
| 10th Percentile | 50th Percentile (Median) | 90th Percentile |
| --- | --- | --- |
| $38,000 | $52,000 | $77,000 |
Source: PayScale; May 2020
Q&A with 3 Women's Health Practitioners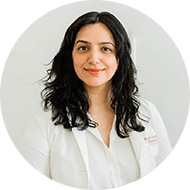 Dr. Rajan Grewal is a board-certified psychiatrist in private practice and an adjunct professor at the University of Arizona Department of Psychiatry. She focuses on integrative women's mental health in her practice, Wildflower Psychiatry (wildflowerpsychiatry.com).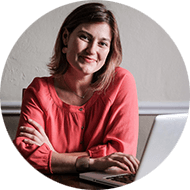 Amanda Gorman is a board-certified pediatric nurse practitioner, specializing in primary and urgent pediatric care. An early adopter of health technology for the family, she founded Nest Collaborative in early 2017 to address the growing need for affordable and easy access to reliable health care for families with young children.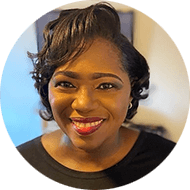 Dr. Enchanta Jenkins is a board-certified OB/GYN physician specializing in women's health and general/medical care. She has over 25 years of medical/health care experience and enjoys helping clients through medical visits or music or books. She can be reached at dr.enchanta on Instagram or Dr.Enchantaj Gyn on Facebook.
What made you decide to dedicate your career to women's health?
Grewal: I've always been a careful observer of gender dynamics and power structures, and I've also had a strong sense of wanting to be useful. As a feminist doctor, focusing on women's health is one way to contribute. There are a lot of gender-based disparities in medicine, both in research and in clinical work. Being a patient in our current system can be disempowering and even traumatic for a lot of women. My perspective allows me to see those disparities, and I'm privileged to be in a position where I can practice differently. I want the healing process to be an empowering collaboration between the doctor and patient. By dedicating myself to women's health, I get to do my part towards making that a reality, and that makes me feel useful.
Gorman: My own experience with pregnancy, giving birth, and the postpartum period really opened my eyes to the unique challenges women face with their health. It became apparent that there was a lot of room for improvement.
Jenkins: Medical school was challenging and fun, and I realized that I was never mad or upset or disappointed when I was called or awoken in the middle of the night to check on a pregnant lady and her baby. I was raised by a lot of women and some men and I recognized the value of taking care of women, and thus the whole family through them. So I chose women's health because I was and still am passionate about people and their health.
What do you like best about the work you do?
Grewal: I like connecting with my patients and being able to apply my expertise to help them. There's the satisfaction of doing a really good job and getting results, and there's also a deep satisfaction in honoring the process itself. It's a huge honor to bear witness to someone's suffering and to be trusted to guide them through it.
Gorman: I love that we make the perinatal experience for women better; we intervene during a time where knowledge and support can mean the difference between barely surviving to really being able to enjoy what should be a very special time for mothers.
Jenkins: I love the ability to speak to people and help them in ways no one else can or have. The best part is when clients say "thank you for listening, I am so glad I met you today, it was God…". It is my best part because then I know they had an excellent health care experience and they have a great medical plan.
What are some of the challenges you have faced as a women's health professional? How have you overcome those challenges?
Grewal: One of the biggest challenges is that I don't always have the level of information that I would want to have to make clinical decisions. The research just hasn't been done yet. What I do is gather the information that is available and share that with my patients, so that we can talk about it and make the best possible decisions together.
Gorman: The biggest challenge to what our team at Nest Collaborative does has been getting appropriate acknowledgement of the true value of lactation support from health insurers and other health teams. The health system has done a wonderful job at promoting the benefits of breastfeeding, but a terrible job supporting the million women who try to do it every year. Even with all of the evidence showing the significant health benefits for both women and babies (and subsequent reduction in their health care costs), it's as if payers and other health providers assume women will fail, and thus don't make more preventive lactation support a priority.
We've worked extremely hard to change the tide and I'm really proud to say we are finally seeing our work pay off with respect to getting our patient's health plans to provide lactation support coverage – and we're seeing more collaborative support from pediatricians and obstetric providers as well.
Jenkins: Racism or people judging me because of how I look. How have I overcome those challenges? I just remember that my family taught me my heritage, and I know I am just like them because we are all in the human race, and because my heritage involves Caucasian American, Native American, and African American. And most important, I overcome by treating everyone the same, and with respect and dignity.
How has women's health evolved throughout your career and what do you think the future holds for your profession?
Grewal: I'm still at the beginning of my career, but even within the past five or so years I have seen significant progress. There's now a national curriculum in reproductive psychiatry, there's growing public awareness about postpartum depression and anxiety, and there are more and more fellowships with a specialized focus in women's mental health. As our culture changes and as more women rise to levels of leadership within medicine and psychiatry, I think the future is promising.
Gorman: Most recently, we've seen major improvements in the discussions surrounding women's health, with more women speaking out about the disparities in women's health. We have a lot of innovations coming into the space and I'm excited for the future.
Jenkins: Wow, we have come so far because we use to have minimal services and research involving women, now we have a lot more, plus we can do telemedicine for women's health as well and that is taking gynecology and prenatal care to a level of excellence.
What advice would you give to students who want to enter a women's health career?
Grewal: Surround yourself with a community of like-minded people who will nurture you and cheer you on. And be that person for someone else. We need to be rooting for each other.
Gorman: I always encourage students to do their research—talk to people who work in the careers they are considering. There are many types of opportunities to get behind women's health; know your strengths, your passion and your options, and don't be afraid to try challenging yourself.
Jenkins: Enter women's health career because you care about women, you care about the human race continuing for many generations, you want to help women have healthier lives and help women live longer to help their families and the world. Also enter this field because you want to make a difference in at least one woman's or little girl's life.
Additional Resources
American College of Nurse Midwives
American Society of Clinical Oncology
Association of Physician Assistants in Oncology
Association of Women's Health, Obstetric and Neonatal Nurses
National Association of Nurse Practitioners in Women's Health